The Forest Modern: Master Bedroom Reveal!
I'm so excited to share with you our Master Bedroom Reveal at The Forest Modern!  We went from sleeping on a mattress on the wood floors and no windows treatments for about 4 months to this beautiful master retreat. As every room in our new home, I was really intentional on keeping our bedroom stylistically pure. I've used the same colors throughout the home (black, white, natural linen & gray) with accents of brushed gold. A style that feels contemporary but warm, naturally refined, and a welcome place of rest. We have 12 ft ceilings in here with an extended vault of 15 ft. The black soaring windows allow plenty of natural light and frame our beautiful wooded forest in the background.
*affiliate links used in this post. Please see our full disclosure policy HERE.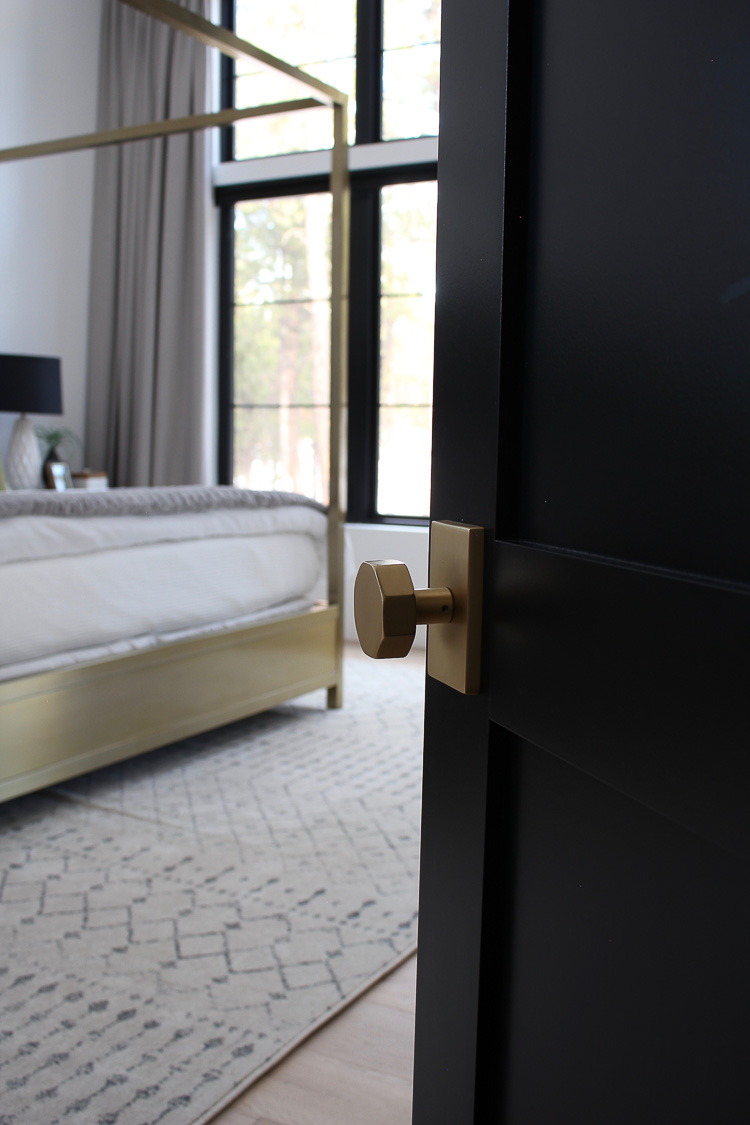 All the door hardware in our home is by Emtek. Wildly obsessed with this brushed satin gold door knob!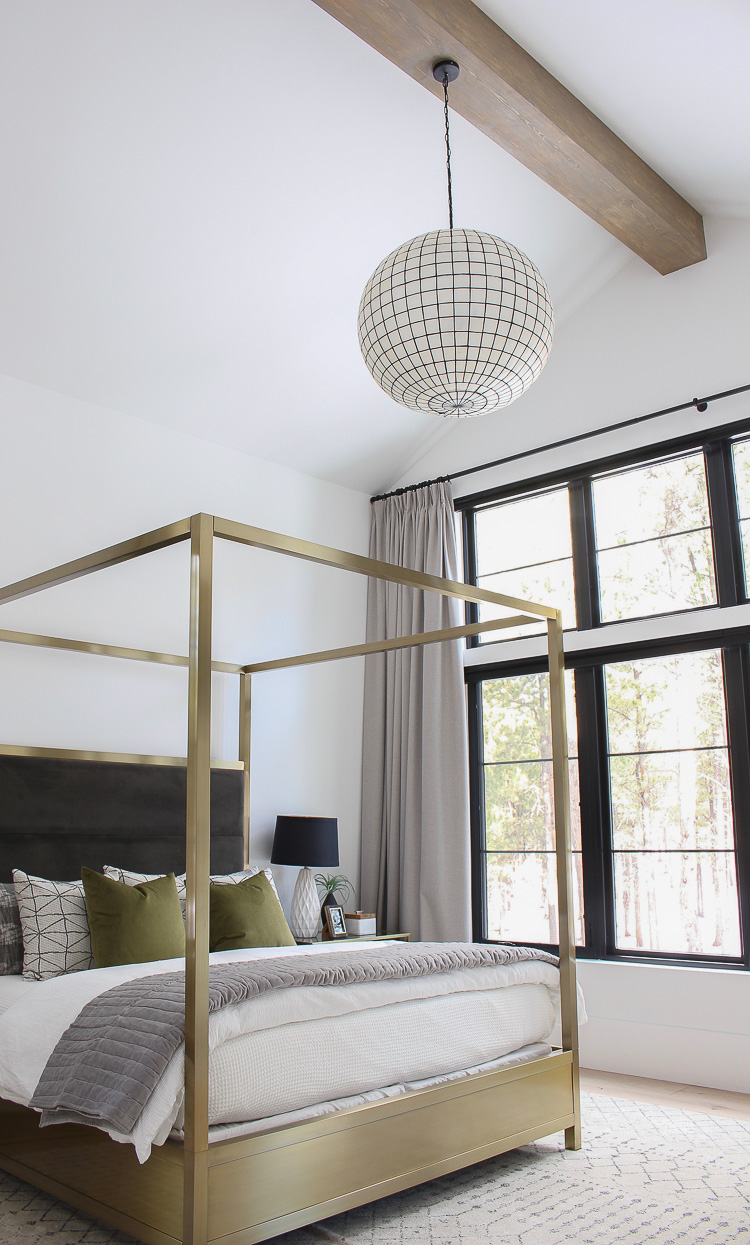 The showstopper is this gorgeous brushed brass metal canopy bed from Universal Furniture. I mean…WOW!! They make the most beautiful furniture and it fits so perfectly with the modern style of our home. You may recall I have their gorgeous mirrors in our master bathroom. You can see them HERE.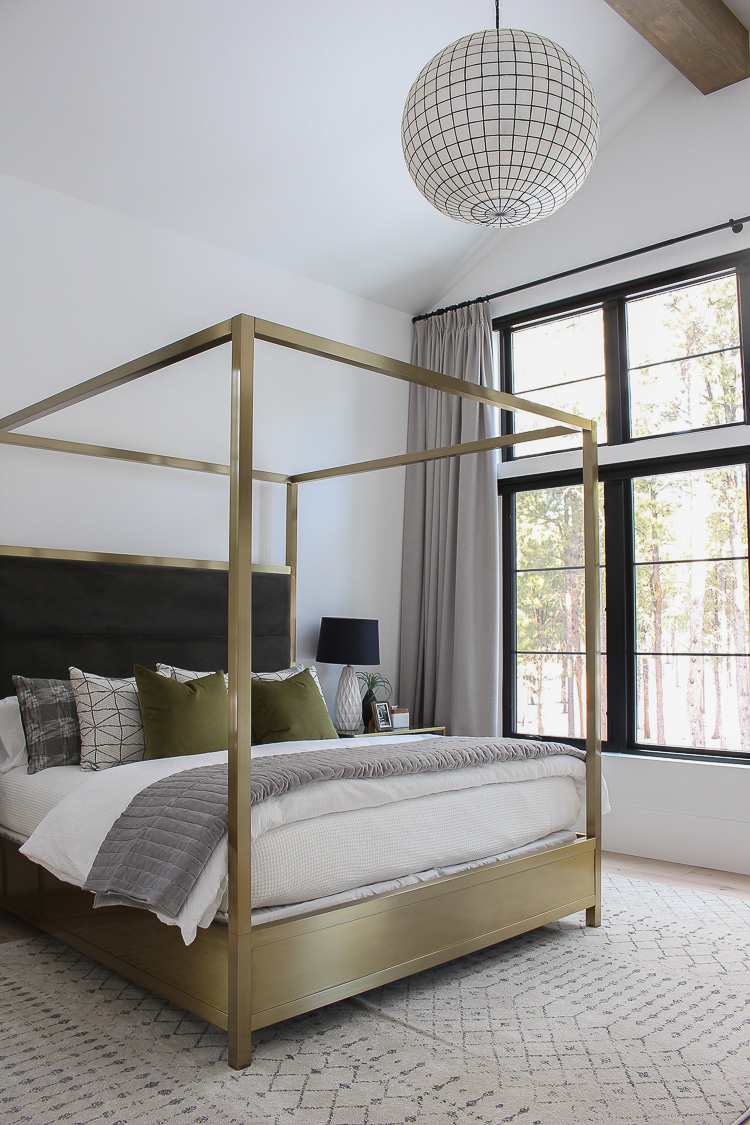 The matching mahogany and brass nightstands are so sleek and complete the look. In the past, I've always had mismatched nightstands (which I still love that concept), but in this home I'm moving away from the eclectic look and focusing on more unity of furnishings throughout.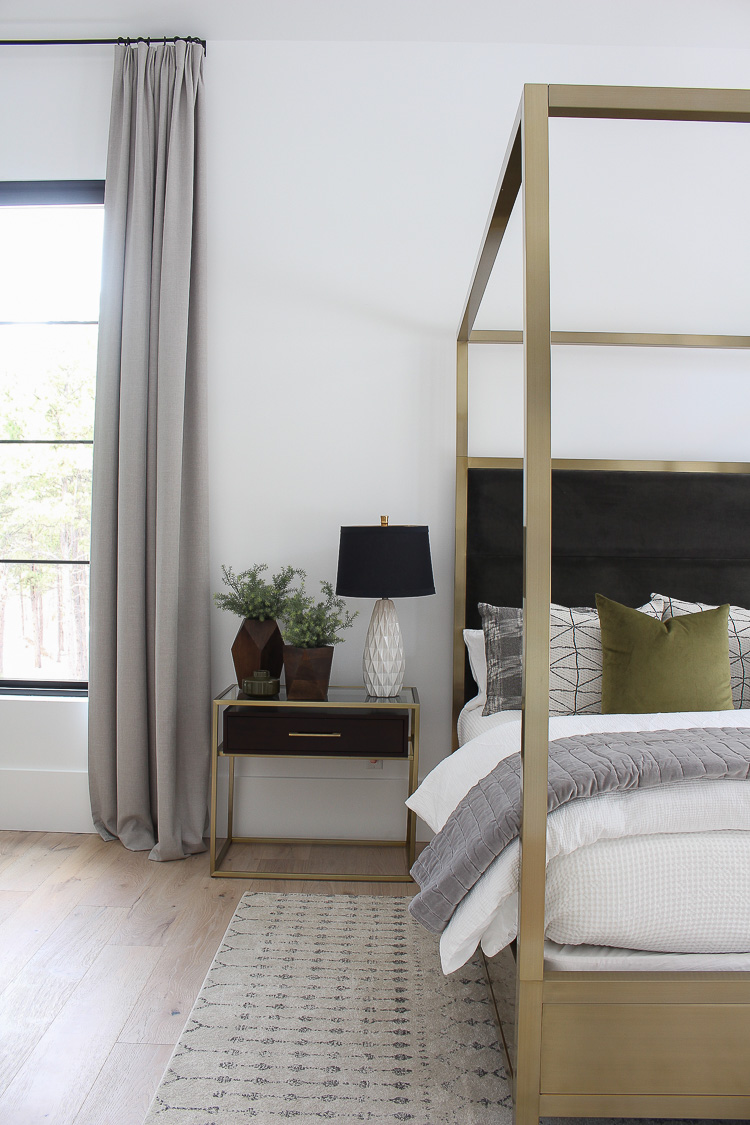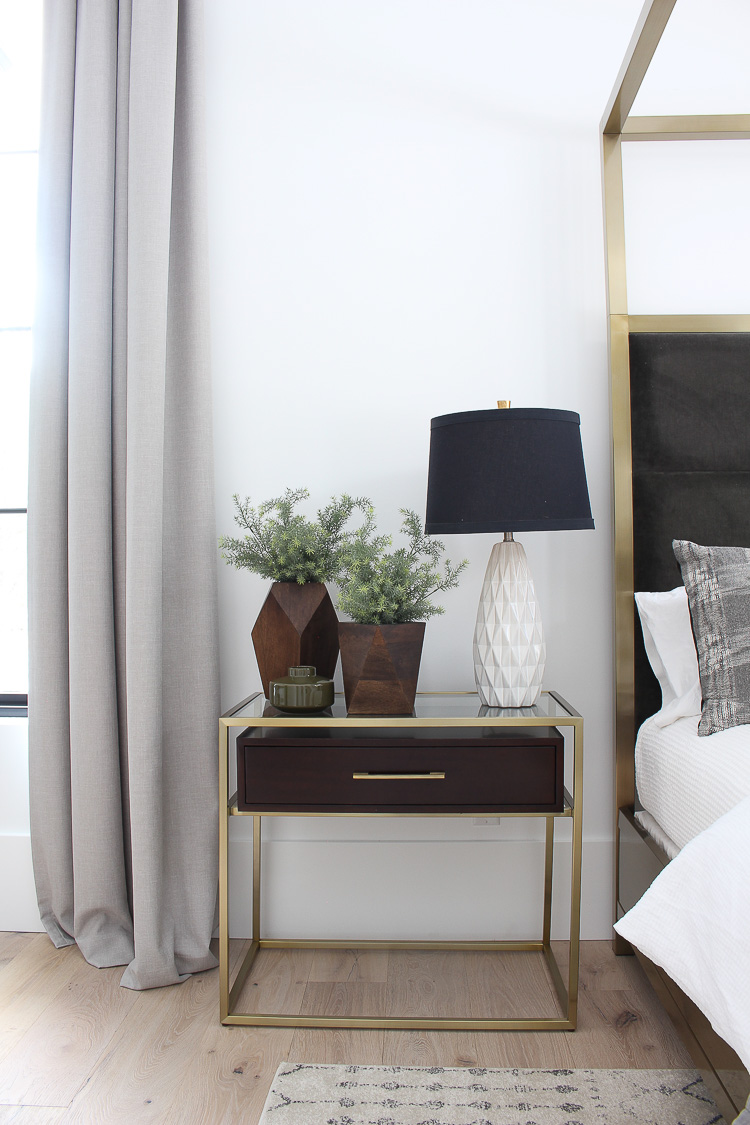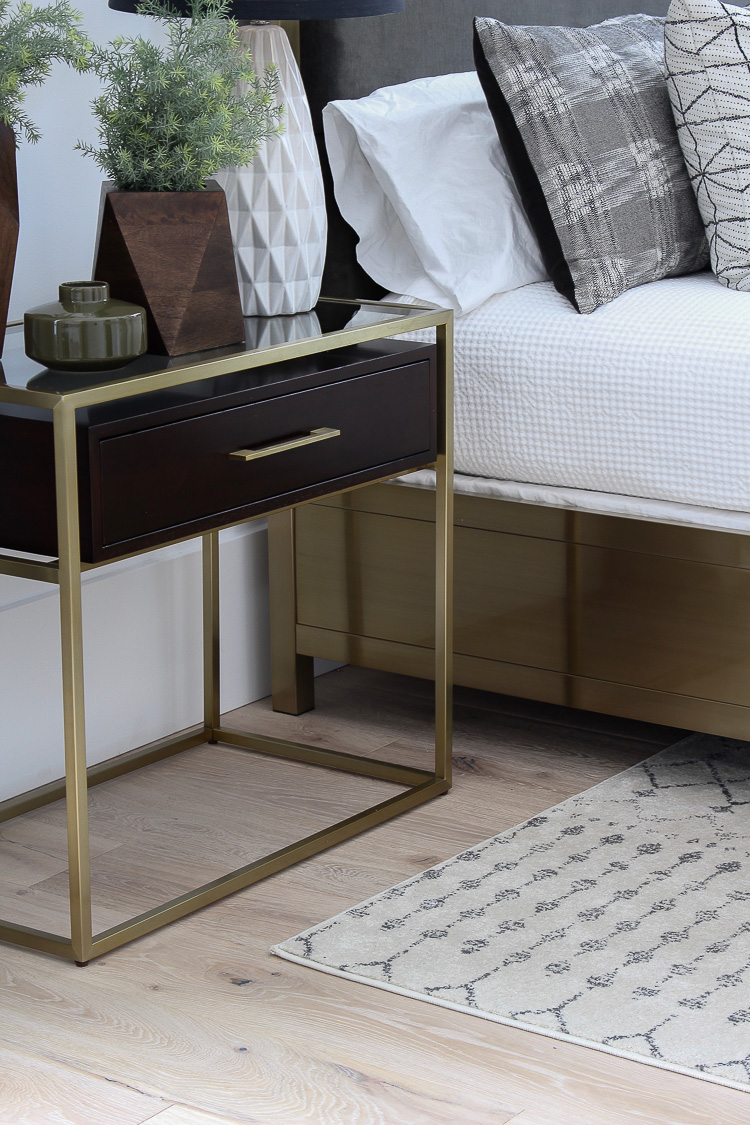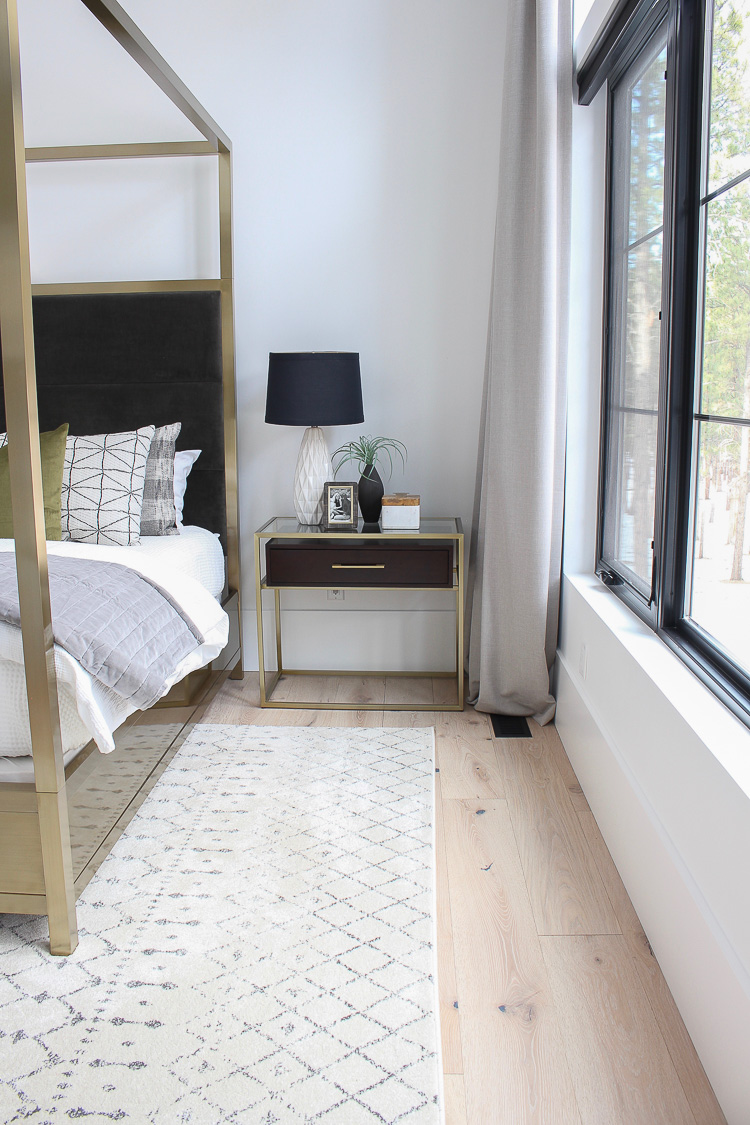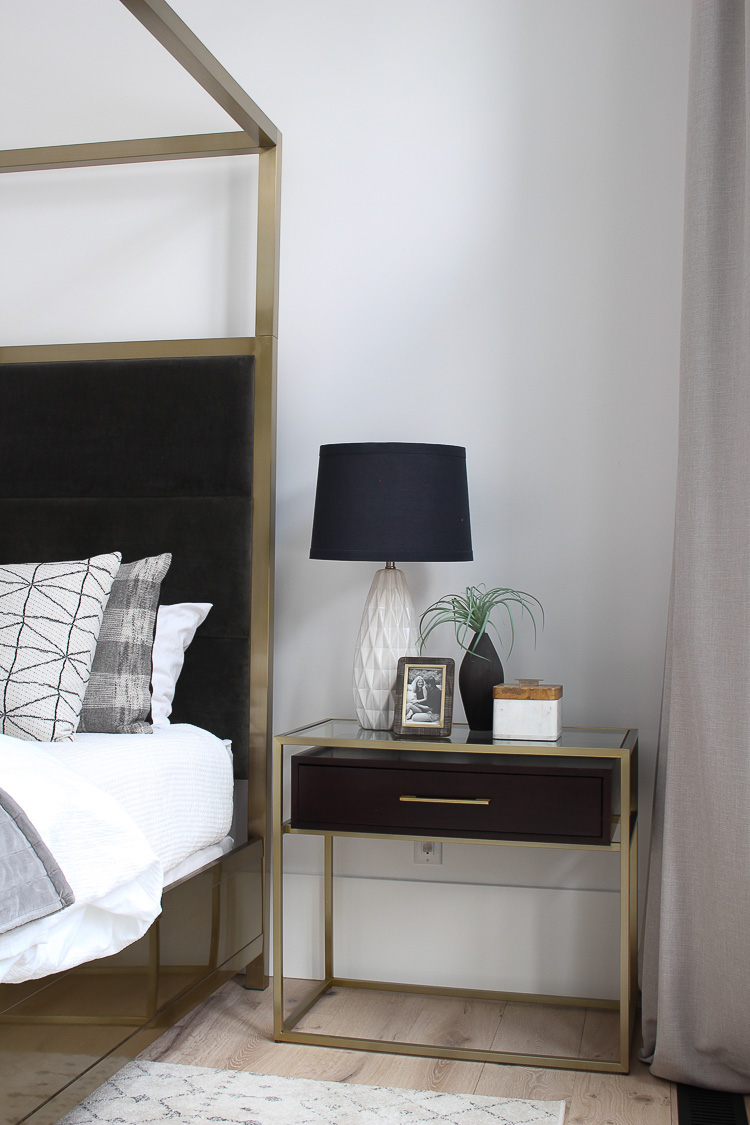 I put our engagement photo on Tim's side of the bed to remind him of how young I once was…sigh. We've come a long way in 21 years!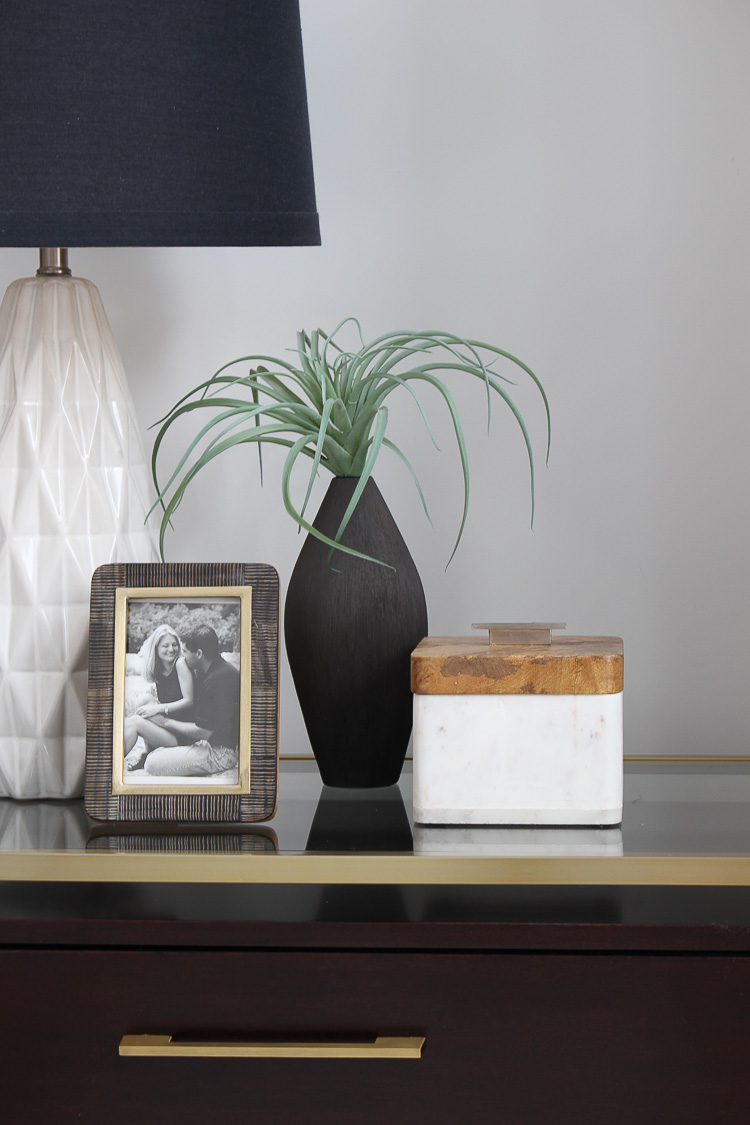 The gorgeous drapes were custom made by Tonic Living. I cannot say enough good things about this company. They make the most beautiful custom window treatments and pillows! I chose a grey linen-like fabric (color is Grey Tilly) in a top pinch pleat style and added a double width to the drapes to give them a nice full look. Since they are so heavy due to all that fabric, we keep them open.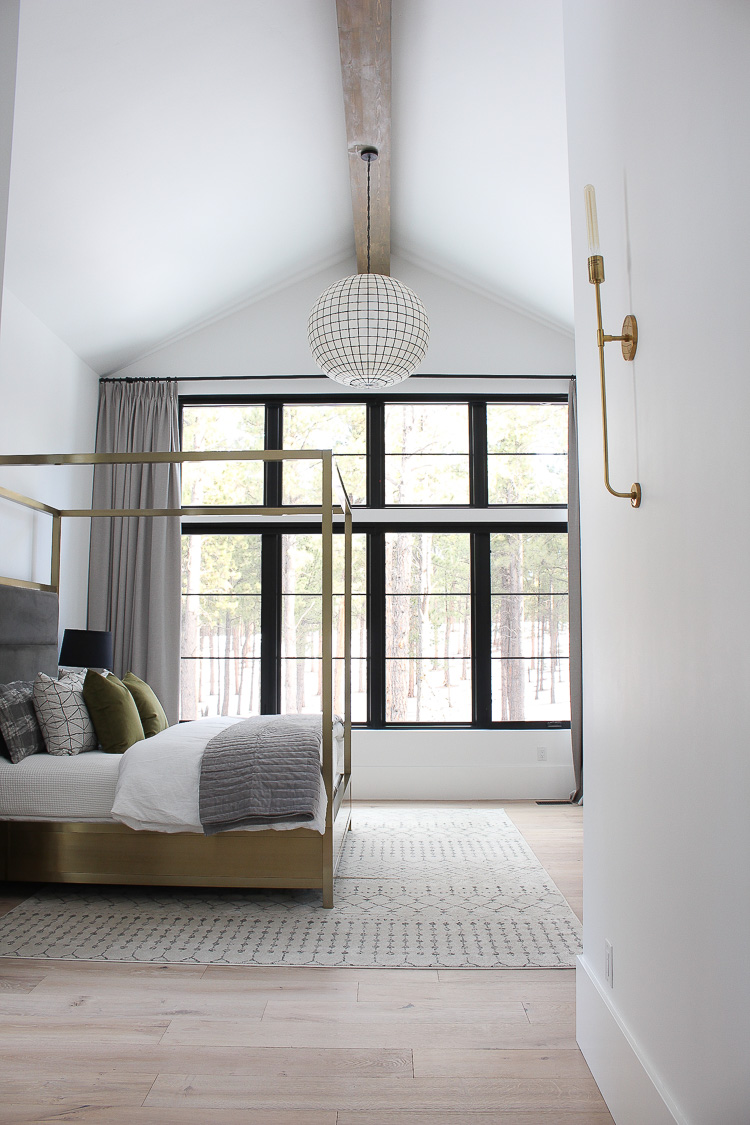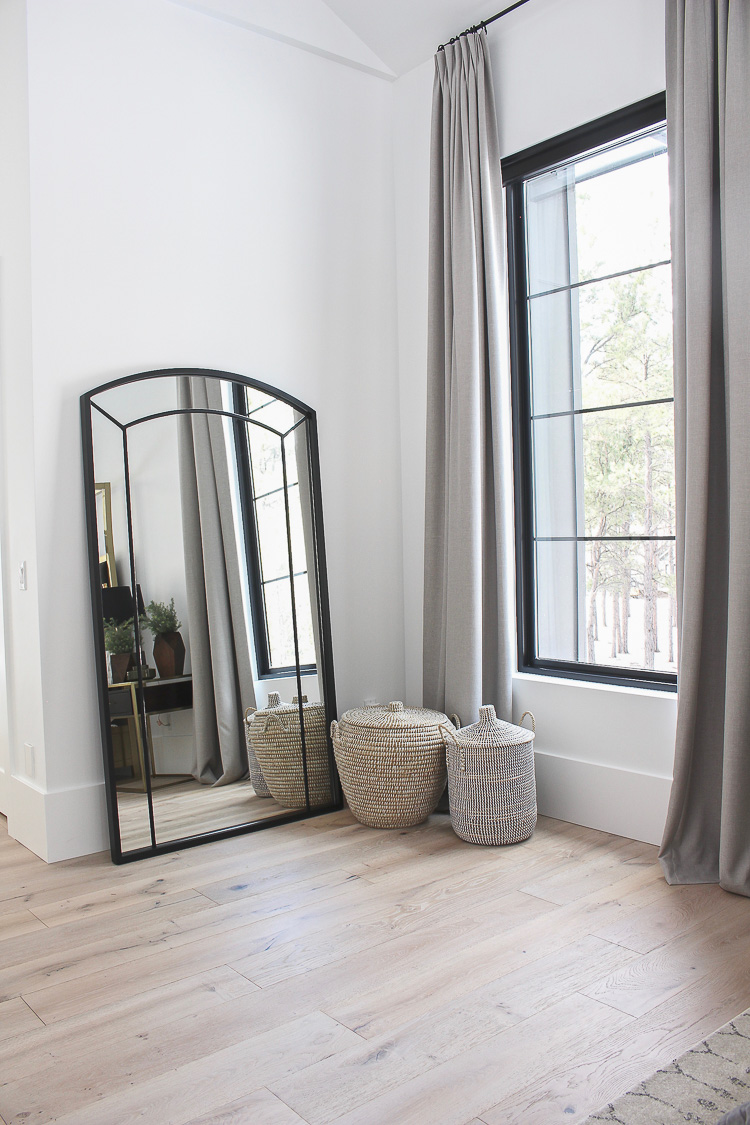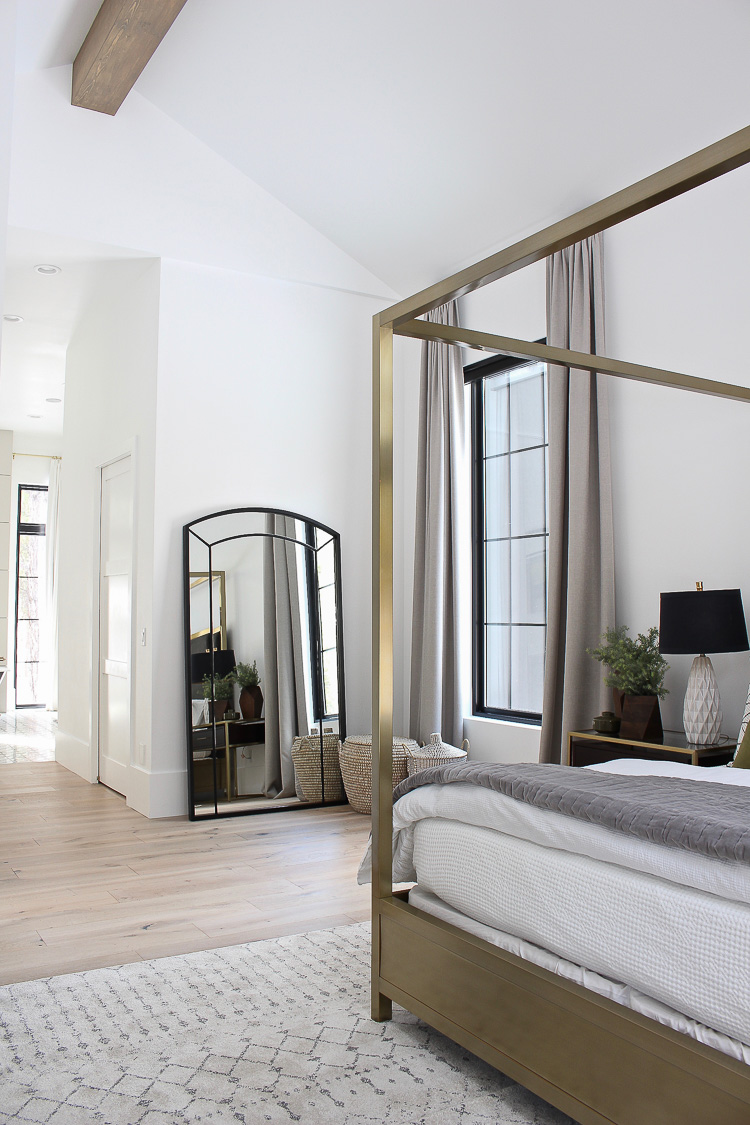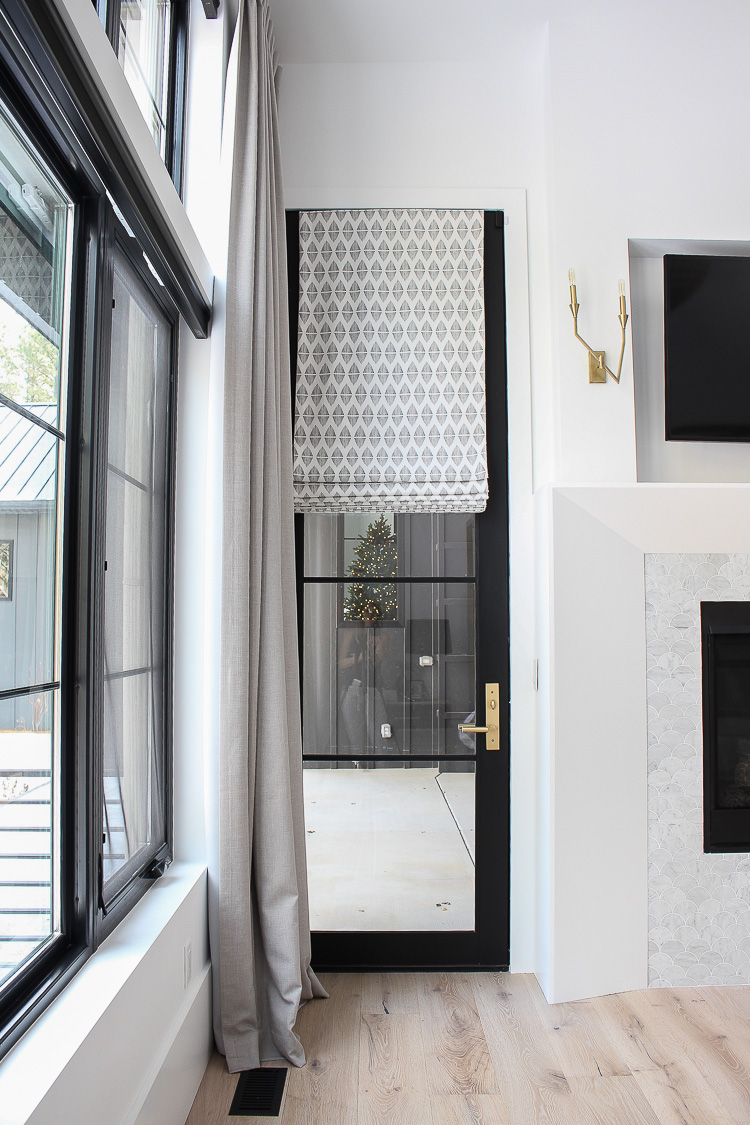 I also had these roman blinds made in a coordinating fabric (color is Reflect, Black).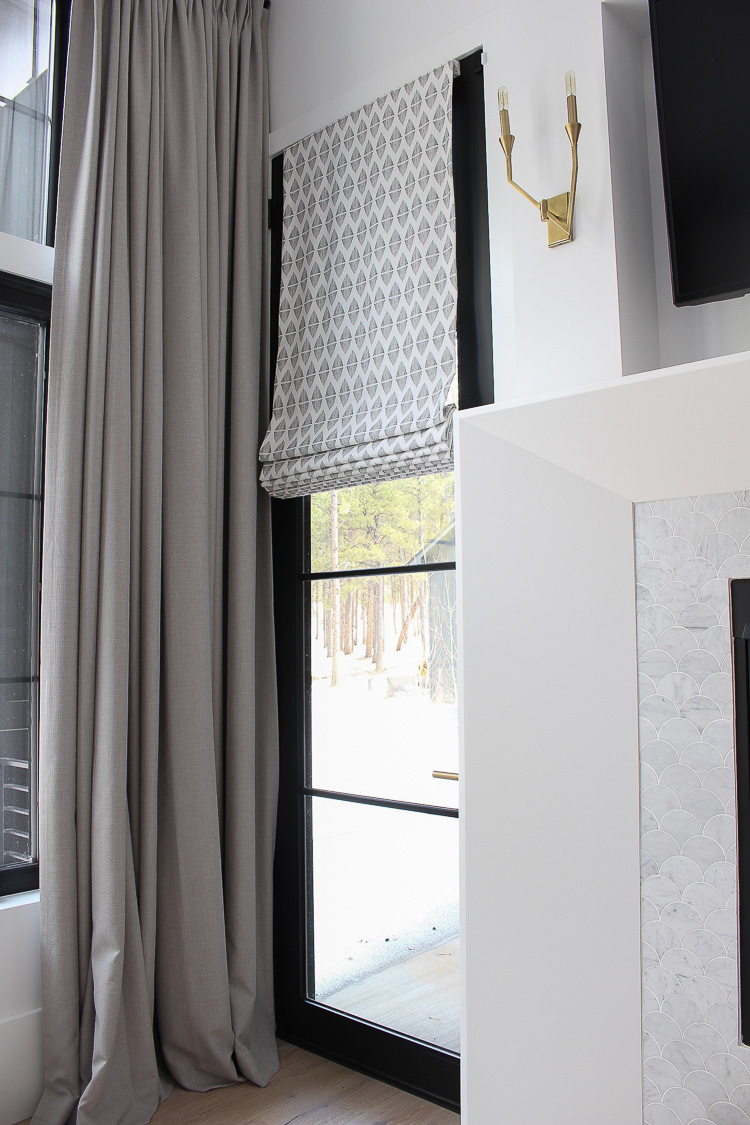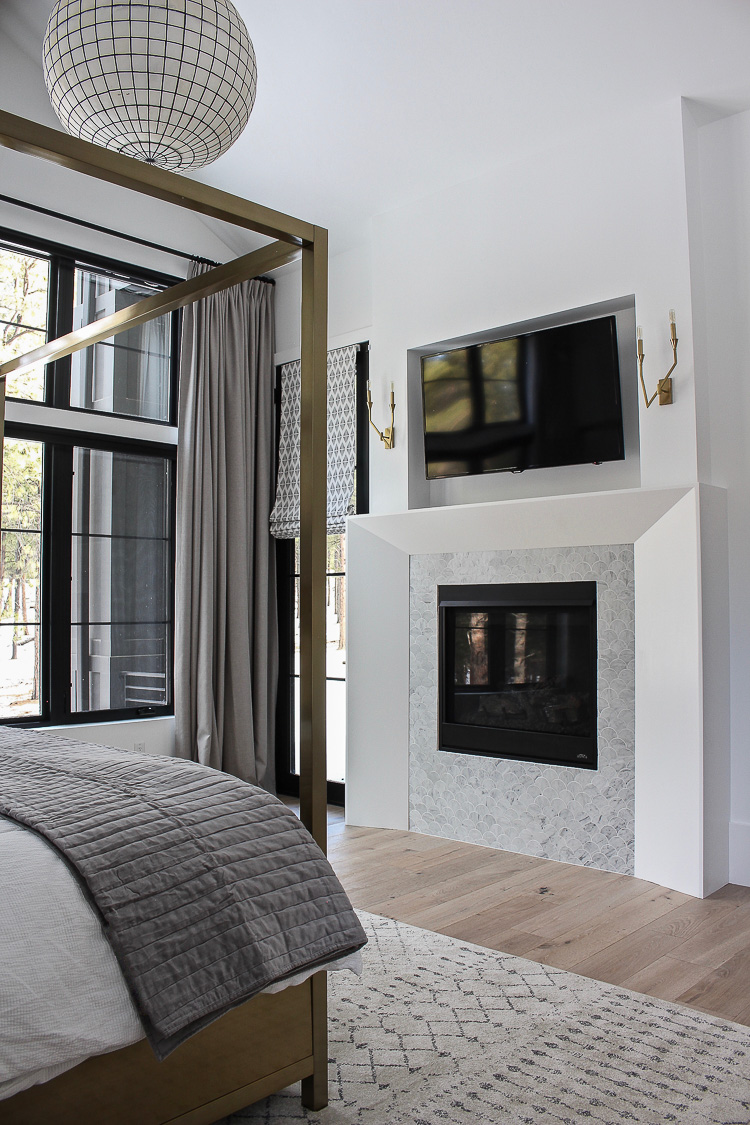 Not only do they make beautiful window treatments, they also have a great selection of designer fabrics for custom made and in-stock pillows. I'm loving that subdued pop of velvet green as an accent color.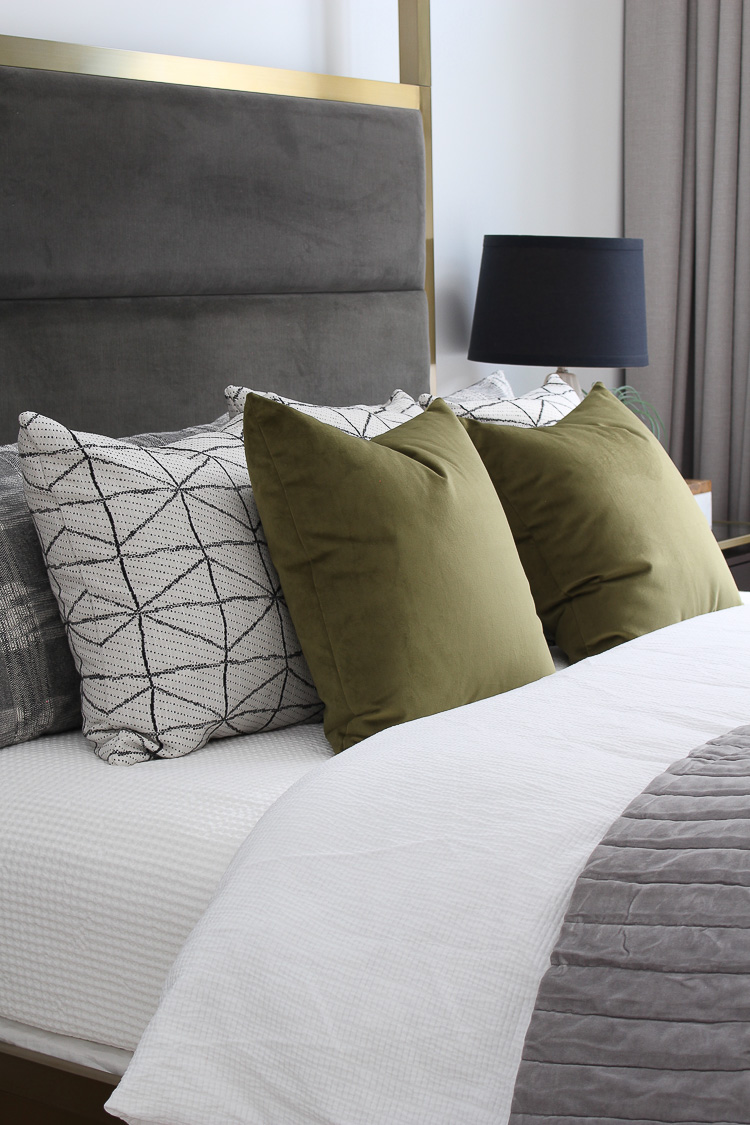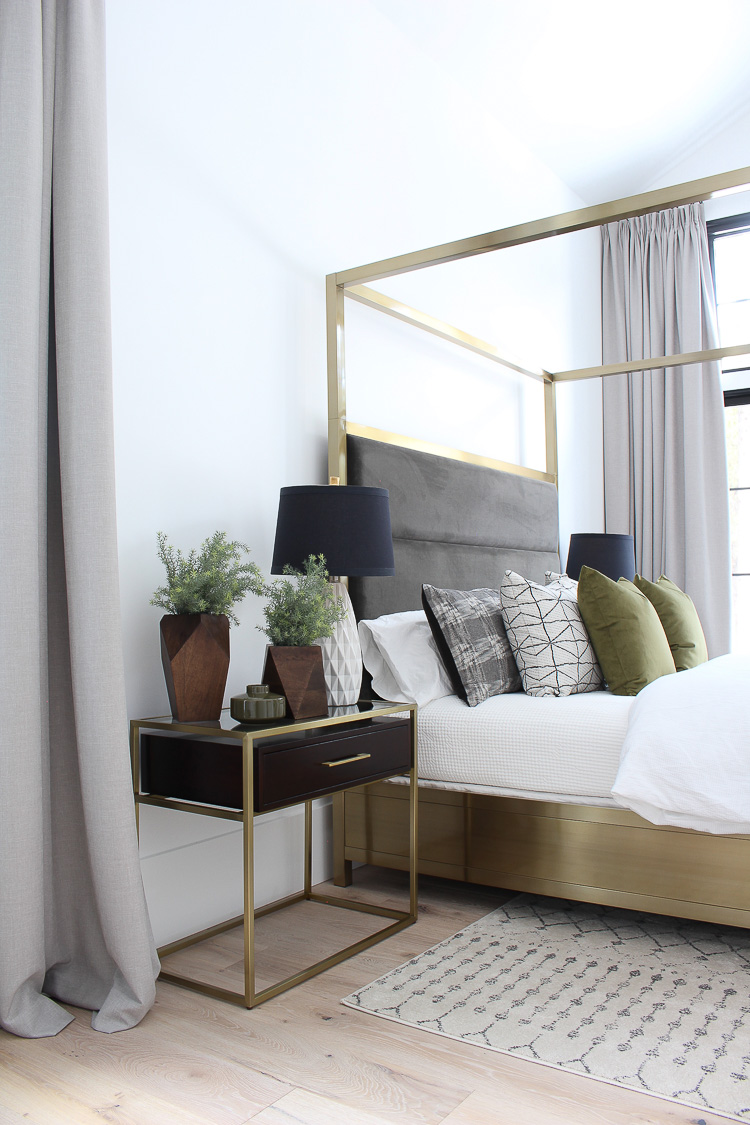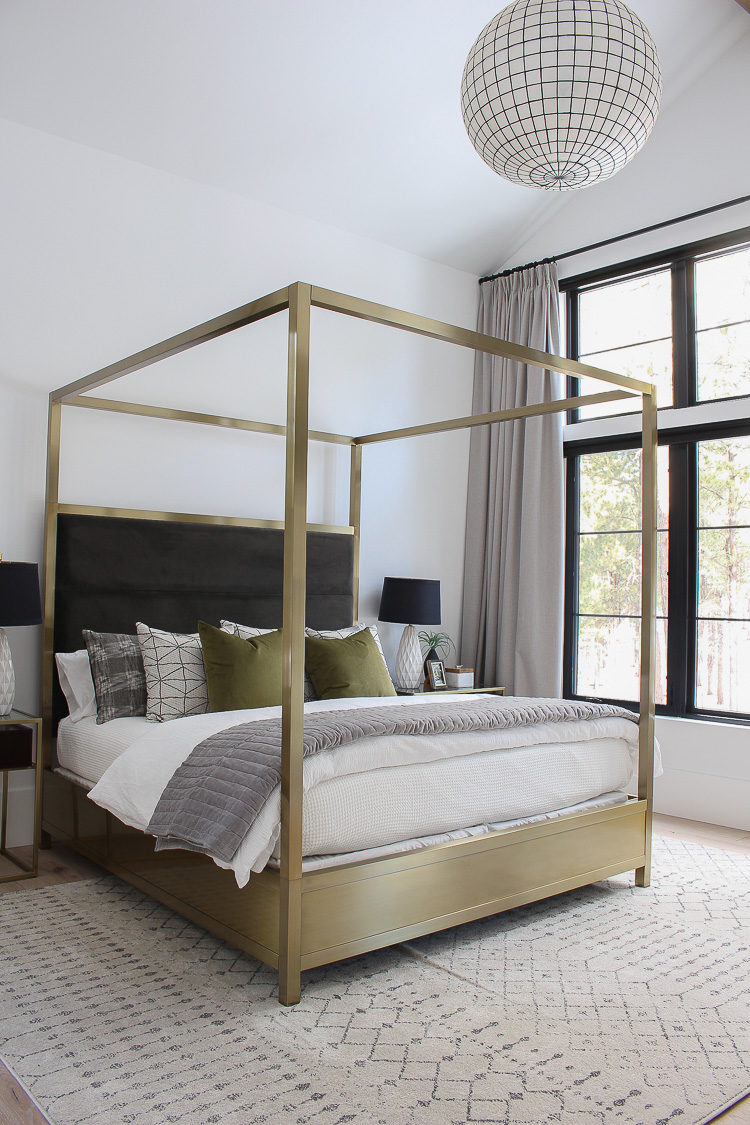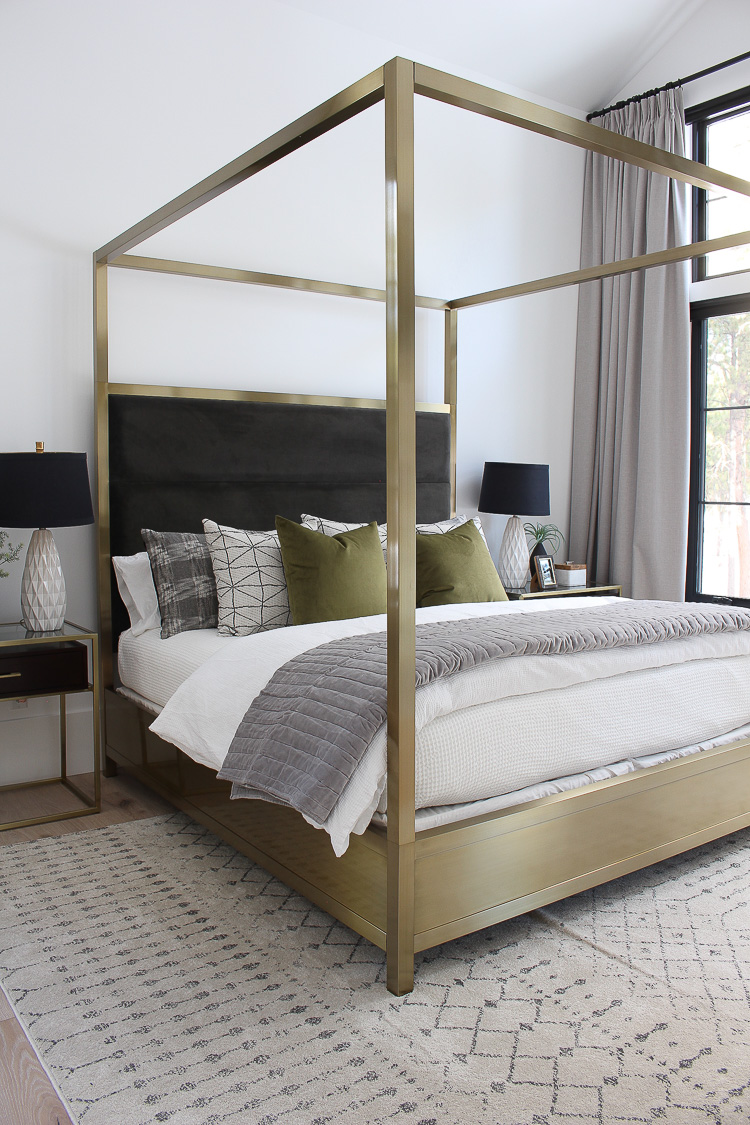 You may wonder about privacy or blocking that early morning sunrise wake up call. We have "inconspicuous" cellular shades installed that we lower by a remote control every night. You can't even see them when opened because they blend right in with our black frame of the window.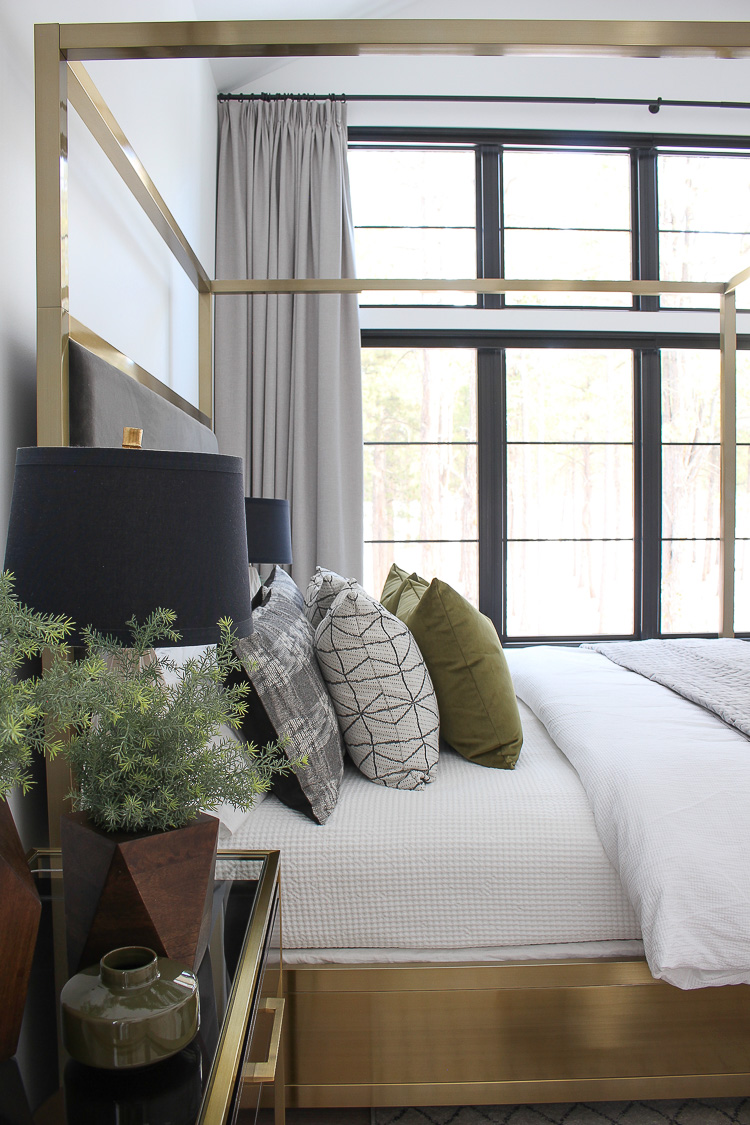 We are so in love with our new master bedroom retreat! Even motivates me to make the bed everyday! #justabout 😉 If you're new to the blog, you can tour the rest of our home HERE.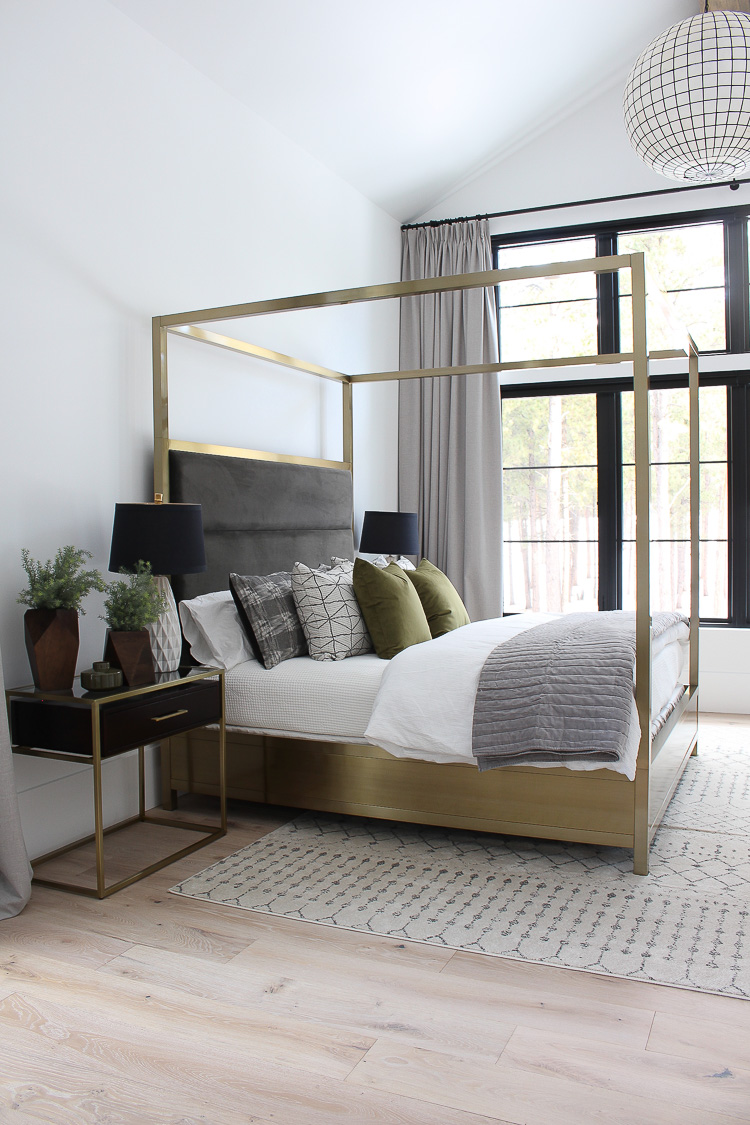 Additional Sources:
Cellular Shades (our color is "Poe")
Wall color is Pure White by Sherwin Williams
Door color is Tricorn Black by Sherwin Williams