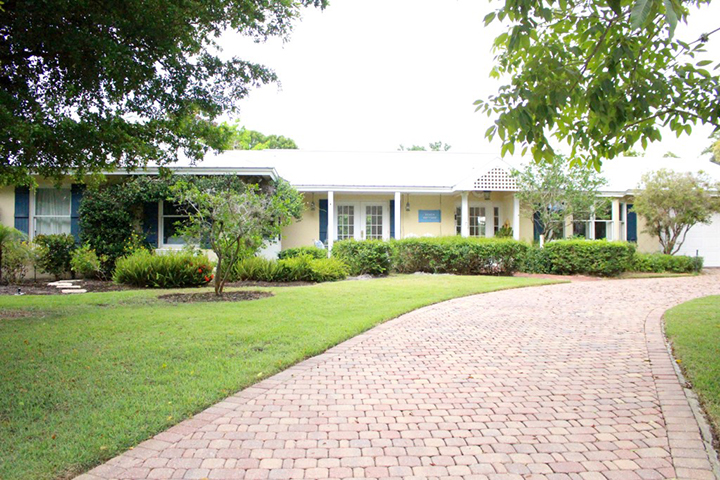 Once upon a time seven years ago we found this little gem in Naples, FL.  We had been talking about buying a vacation home to start building family memories.  Naples is a beautiful town on the southern part of Florida on the gulf of Mexico.  Before I met my husband in my early twenties, I lived in Naples and knew it was a place I would want to bring my family one day.  Fast forward ten plus years…married, three boys, and two dogs.
The house hunt began with a vision in mind of a "beach cottage."  I knew I wanted a home that had a cozy cottage feel, not just any home.  I wanted the home with character, the fixer upper, but perfectly imperfect as is.  We loaded up the kids, flew to Florida for a three day weekend and set off looking at over thirty homes that were on the market.  I had found this home online before we even left and immediately fell in love with it.
The price tag was not in our budget. This home was perfect with the white picket fence, a huge yard with massive Banyon trees and the sweetest little wrap around brick driveway.  Be still my heart.  I tried to put it out of my mind and move on to the other less "full of character" homes.  When our realtor mentioned that it was worth a shot to go see the home and make an offer, I knew I would never want to see another home again….this would be THE ONE.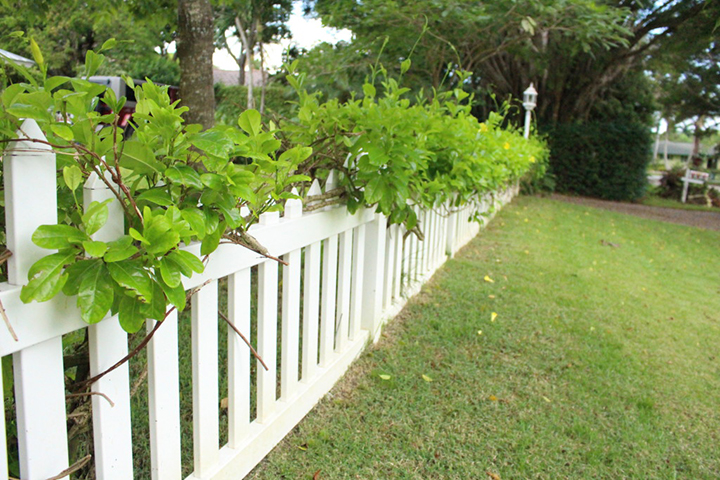 We pull up into the driveway and the picket fence made my heart go pitter patter!  I mean really! A little beach cottage with a white picket fence!  Every little girl dreams of the home she'll live in one day with the white picket fence!  I knew this was our cottage.  We took a tour and the sweetest little grandma and grandpa lived in the home…I could tell it was full of happiness and love.  The character was just pouring out of the the french doors!  The boys were already exploring in the yard, picking fruit off of the fruit trees.  Yes, this perfect cottage has fruit trees!  Avocado, grapefruit, and mango!  Yay!  I won't have to shop for food, we can just live off the fruit!  Winner!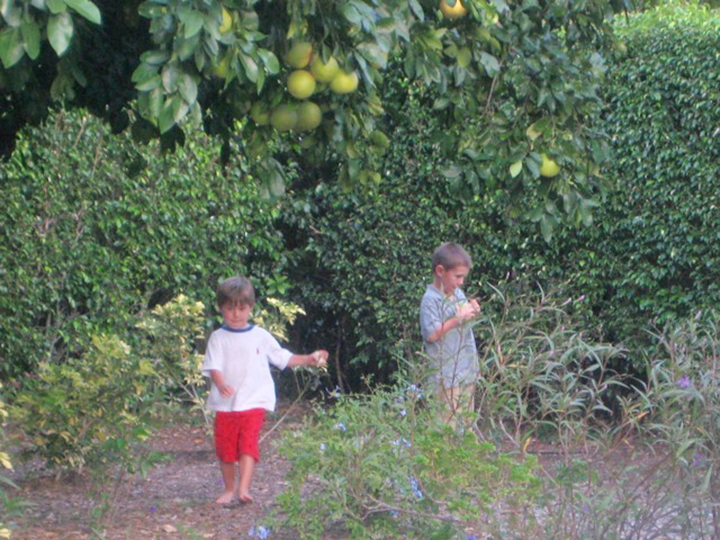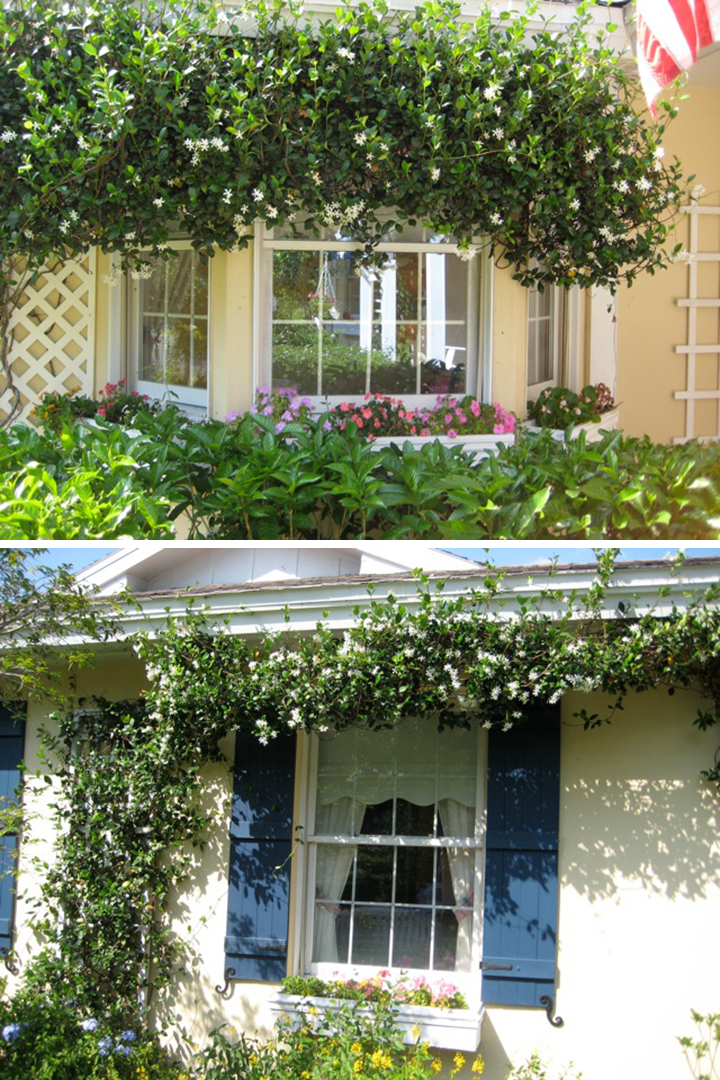 The story goes on that we put an offer in and went back and forth with the homeowners until we finally came to an affordable price.  The beach cottage was OUR COTTAGE one month later!  That summer we spent a month in our new little slice of paradise and began turning it into our vacation home…our true home away from home.  We shopped every thrift store, yard sale, antique store and filled our rental car to the brim…our poor kids!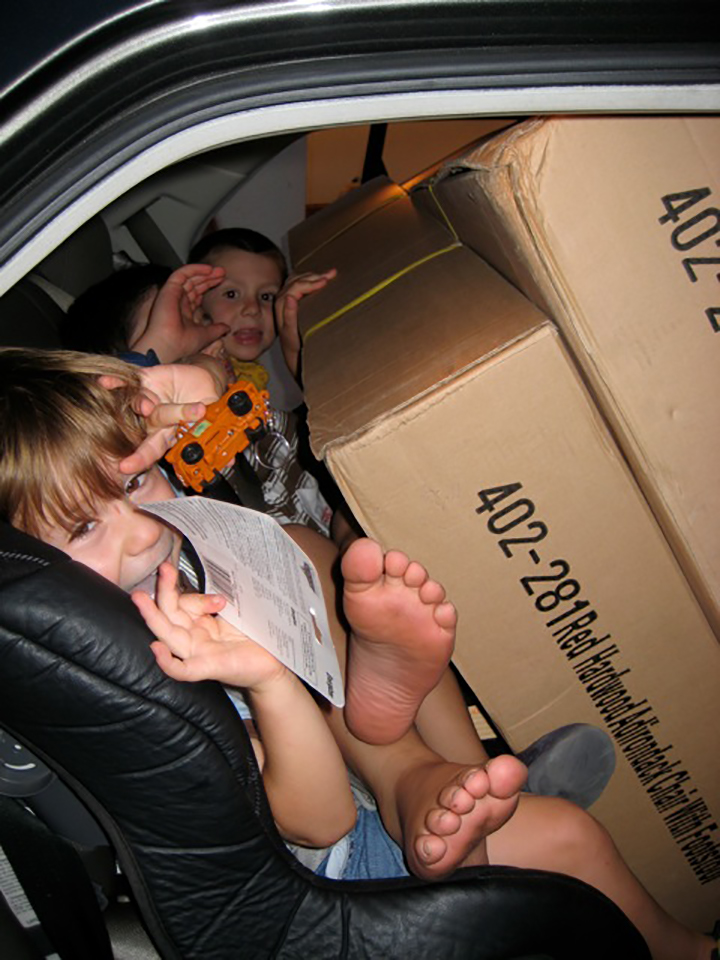 Why yes there are three boys smashed under those boxes.  At the time they were 8, 6, and 3 years old.  So car seats and all we made it work.  We lived on bare minimum until we carefully selected our little treasures for the home along the way.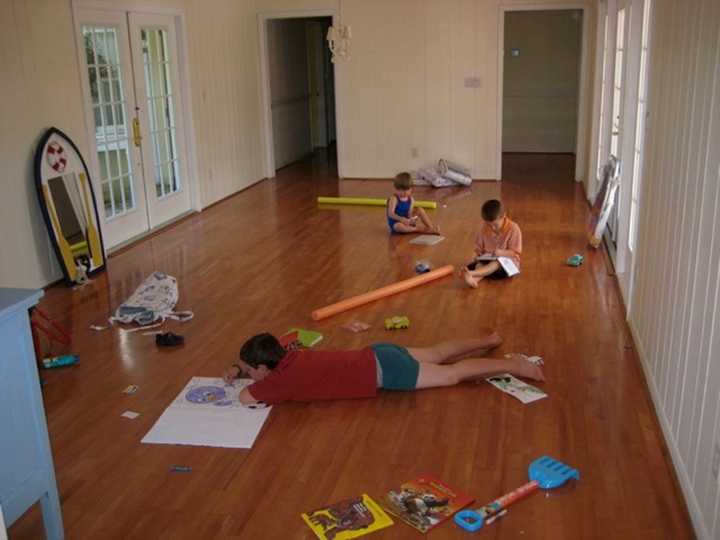 Hey, at least the kids had coloring books and crayons!  We even slept on the floor the first week, but it was so fun and such an adventure!  We worked hard cleaning, painting, and shopping…yes, LOTS OF SHOPPING!  Our youngest son even had his 4th Birthday during our first month in the cottage and learned how to ride a bike, training wheels and all, on our cute little brick driveway.  Memories already being made…PRICELESS.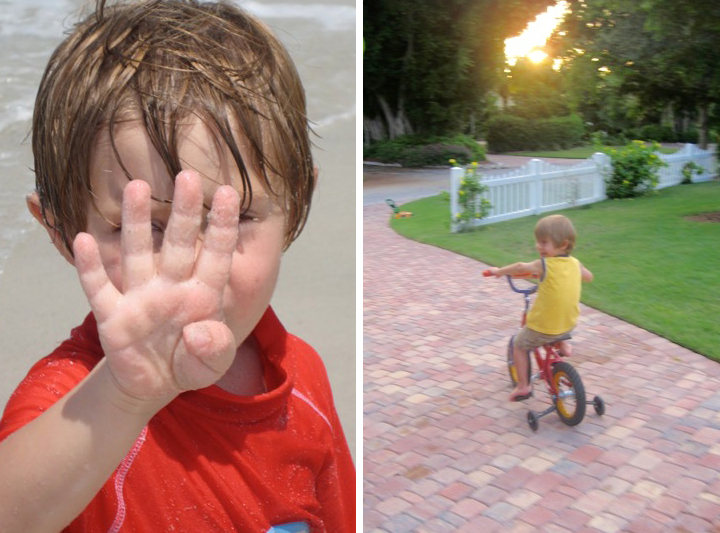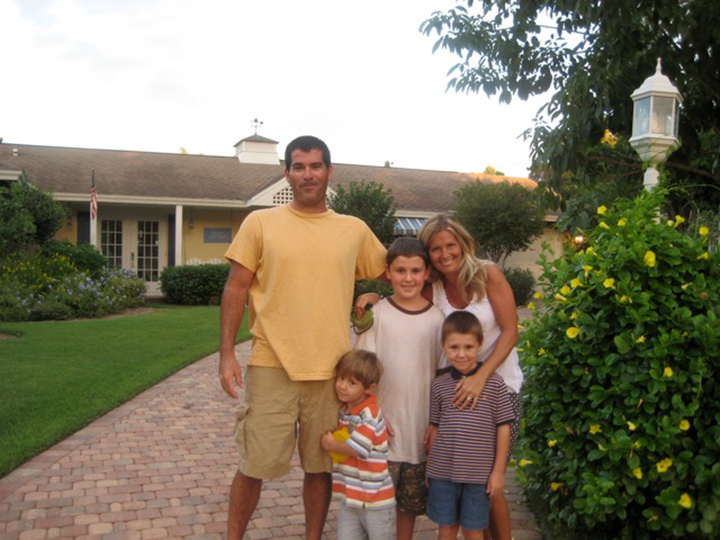 Seven years ago, marks the beginning of some of the most memorable family memories, vacations, and times spent with family and friends visiting us.  This home is a true treasure and a blessing to be able to get away to.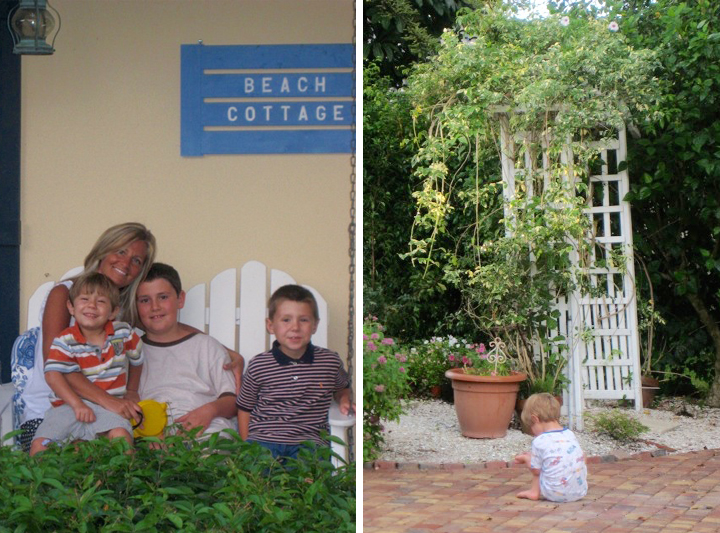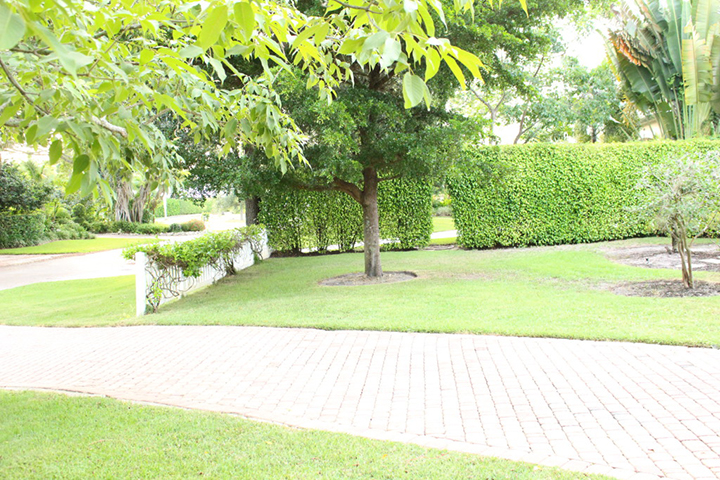 We've been working hard on updating this gem and you can see the new complete renovation HERE!  I pinch myself with how good it all turned out!  Be sure to check it out!
Thanks for stopping by!
Shauna