The Forest Modern: Caviar in The Dining Room
The day has come to choose interior paint for The Forest Modern. There will be a lot of high contrast in this home. Black + white balanced with natural woods. Some spaces will scream DRAMA because let's be real, this house has caused me all kinds of drama…k, I won't digress. But really, I've dreamed of a moody dining room from day one. Black actually. Obviously I have a thing for black, did you see our exterior paint?
Let's pause and stare at the millwork first…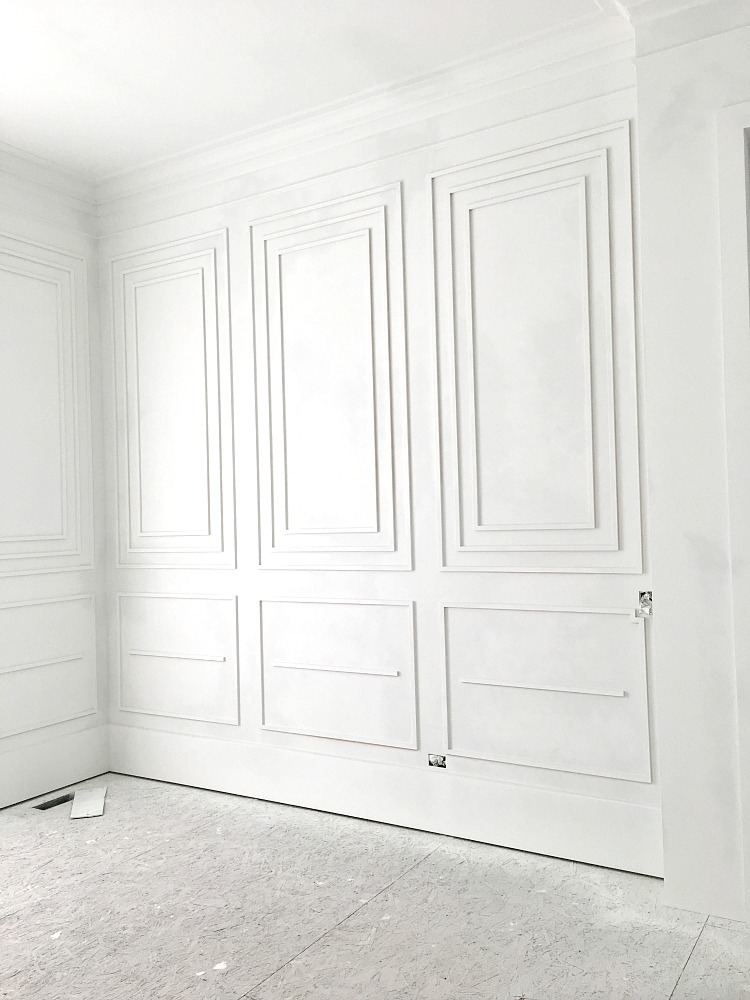 Hats off to my trim guy who worked closely with me on scheming up this design. I kept the panel moulding simple on the walls without ornate curves on the edges. We have stacked crown moulding on the ceiling which you'll be able to see the details better once I get better photos.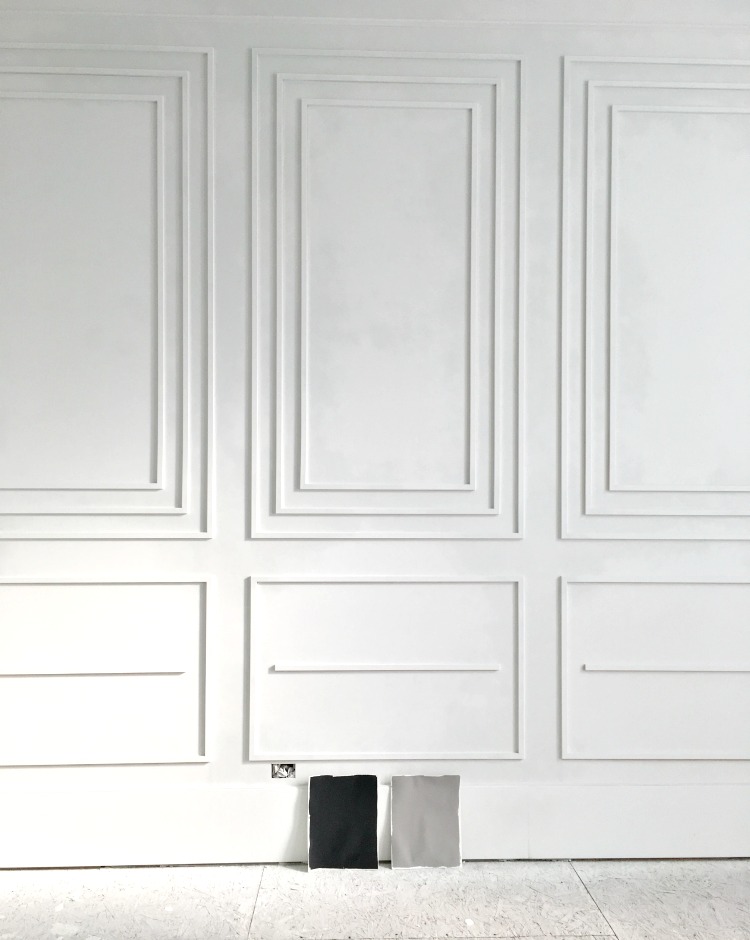 The little black swatch on the left is Caviar by Sherwin Williams. Black is not always black if you know what I mean. There can be fifty shades of black. This one is rich and deep yet not too stark. Almost gives off a slight deep gray undertone. My windows were masked off in this photo so the lighting is poor but I was still able to get a sense of this color. The grayish swatch next to it is Cape May Cobblestone by Benjamin Moore which I plan to paint a few interior doors in.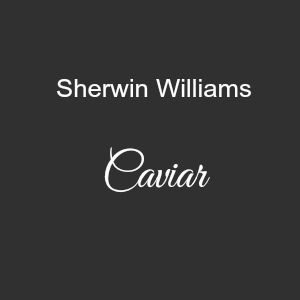 We have 12 foot ceilings in this room and floor to ceiling windows that are south facing which allows the sun to pour in all day. So by slathering every square inch of these walls in black it won't feel cave-ish.  I want a room that feels dramatic, moody and one that catches your eye when you come into the home. As I was researching black interior paints, I stumbled across Caviar and thought what a delicious name of color for our dining room! Because we eat off of fine china and snack on caviar every day! Ha. Decision made. I think. What's your vote?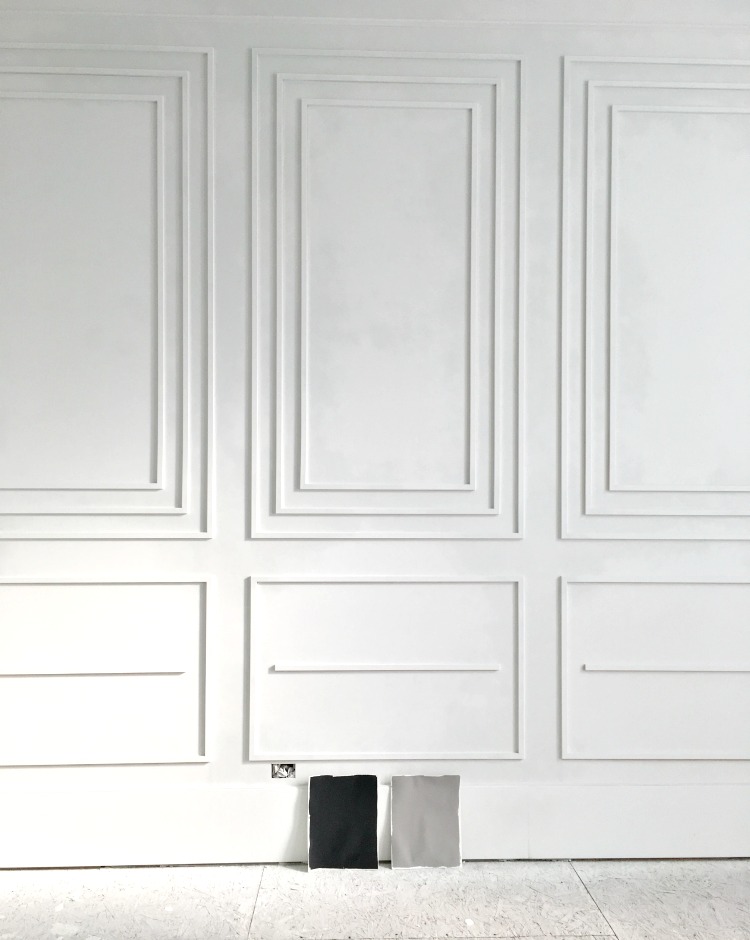 And one little peek of  the other side of this room and into the rest of the home. Don't mind the iPhone photo. It's all I've got these days. Bear with me, I promise to dust off my Canon when this house is finished and ready for good quality photos.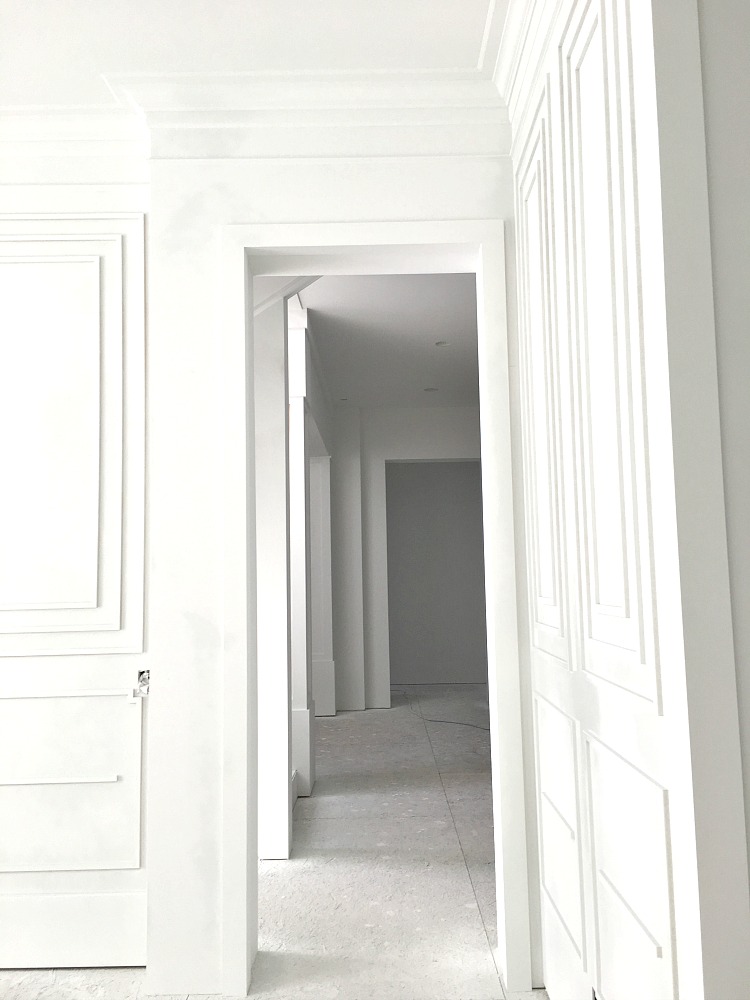 If you've had experience with Caviar (on your walls, not in your mouth…) I'd love to hear! Is Caviar in the dining room a win? One question I do have so weigh in, should I paint in a satin sheen so it doesn't scream gloss or should I go with a semi-gloss for a bit more drama. Decisions.
Thanks for following along with The Forest Modern!
SaveSave
SaveSave
SaveSave
SaveSave
SaveSave
SaveSave