The Forest Modern: First Look at Our Hearth Room + Ten Statement Coffee Tables
As promised in my last post, I have a new space in The Forest Modern to show you today and it's still "in progress." Our hearth room sits right off of our kitchen and formal living room area and has become the spot we all gravitate to as we unwind every evening. Furniture is slowly getting in place (sources at the end of this post!) but I've spent a ridiculous amount of hours deciding on coffee tables and need your help!! Let's look at the Ten Statement Coffee Tables I've rounded up.
**Affiliate links used for your shopping convenience. See our full disclosure policy HERE.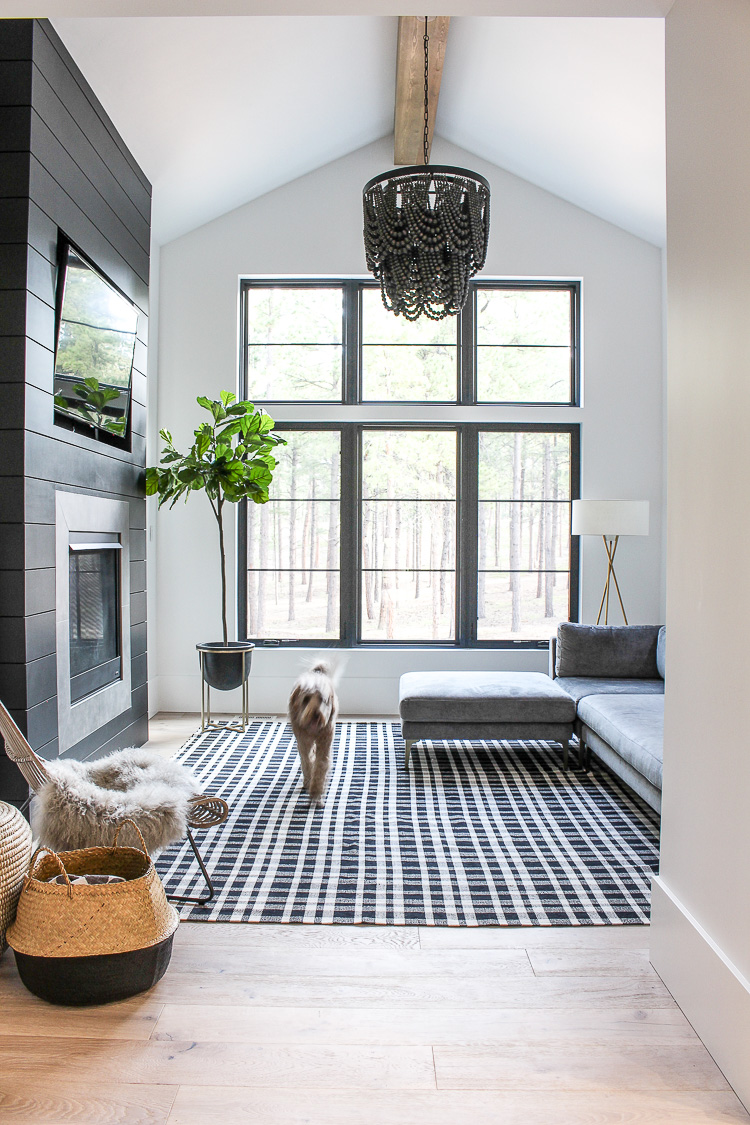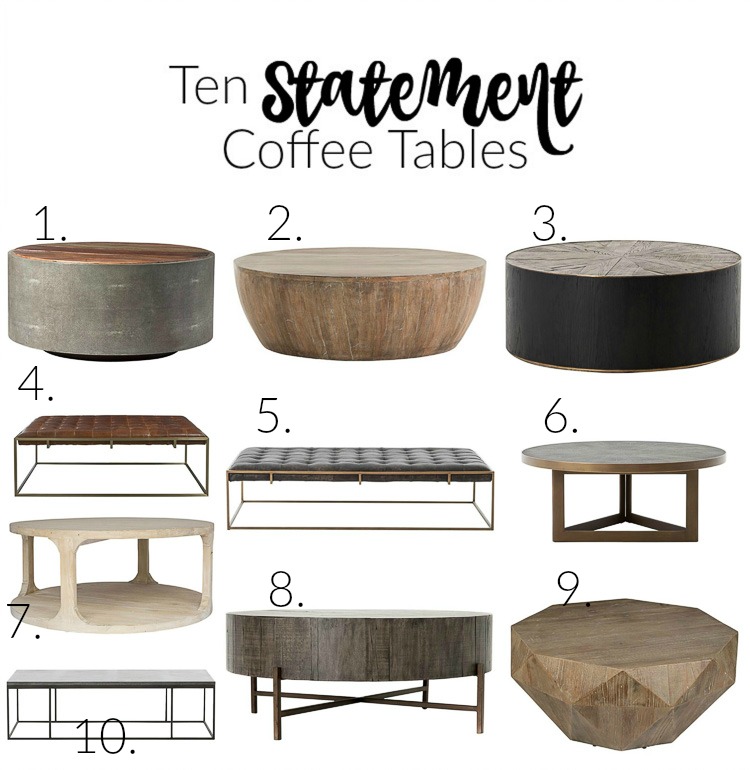 1/  2/  3/  4/  5/  6/  7/  8/  9/ 10/
I love them all and I think any one of them would look great in our hearth room. Originally, I wanted a round table because I felt like it would nestle in best with our current sofa/ottoman situation (btw, our sofa & ottoman are currently 30% off!! Get the deal HERE).  However, since we lounge in here we really need a place to kick our feet up onto. You should see the mad dash as we all rush to claim that soft velvety ottoman!  So, now I'm thinking one of these masculine looking tufted coffee tables. Tim votes for one of those! I'm torn, as always. Story of my life. Help!! What's your vote?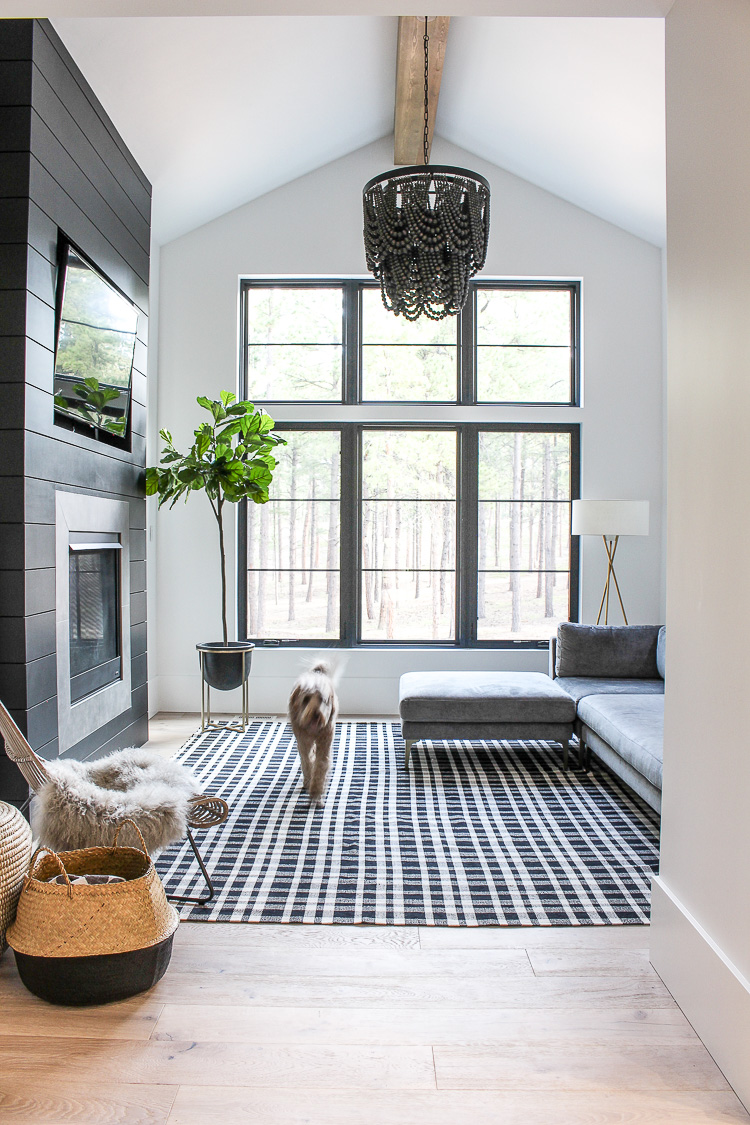 THIS RUG just arrived a few days ago and I have a big fat crush on it! You guys, seriously, I LOVE this rug!! It just brings a cozy, masculine, refined look to our hearth room. I shared it on Instagram this week and got lots of questions about it. The color is black and cream, not black and white. It's thin and I'll be placing a rug pad under it just to help keep it in place. The furniture does a pretty good job of grounding it, but my rambunctious labradoodle (Mr. Kodak) has found it a good place to put the brakes on from his high speed jolt through the house. The rug is on sale this weekend so a good time to buy if you're interested! Imagine how good it'll look this Christmas with a tree in here! Can't wait!!
Side note, last night I dragged Tim along with me to a design consult and he watched me make quick decisions for furnishing a couple of rooms at our church. He asked me this morning, "why can't you make decisions like that for our own home?" Uhhhh..I don't know! Maybe it's because I know what I like but narrowing it down to what I'll love long term is the challenge. I've driven myself to design insanity. My patience and endless hours of pondering what I buy is paying off though. I'm loving how this room is coming together.
So tell me your vote on your favorite coffee table and let's see which one wins!! I think I know the one I'll choose but I could change my mind tomorrow….
By the way, all these statement coffee tables I've picked are on sale this weekend so maybe is a good time to buy for yourself!! Don't be impulsive though, just make a good decision! These are all great pieces and versatile so I hope I've helped you find one that may be perfect for your home.


Happy Labor Day weekend!