The Forest Modern Living Room Featuring a Gorgeous Cast Stone Limestone Mantel
Hello again! First off, THANK YOU for all of the sweet comments on our first reveal of The Forest Modern, our kitchen. Since we are still in between homes and the moving process is not quite over, I'm sharing our home in raw, un-styled form. That'll be the case with most of the rooms I reveal over the summer. I'm taking my time as I continue to design each room and am not rushing into buying anything just for photos. With that said, let me introduce you to The Forest Modern living room featuring a gorgeous cast stone limestone mantel.
This post is in collaboration with Distinctive Mantel Designs, however all opinions are my own. Affiliate links are used, see full disclosure policy here.
Standing in our living room, you can see that it flows right on into our kitchen. The line of delineation…that steel transom. I'll forever have a big fat crush on that piece of architecture.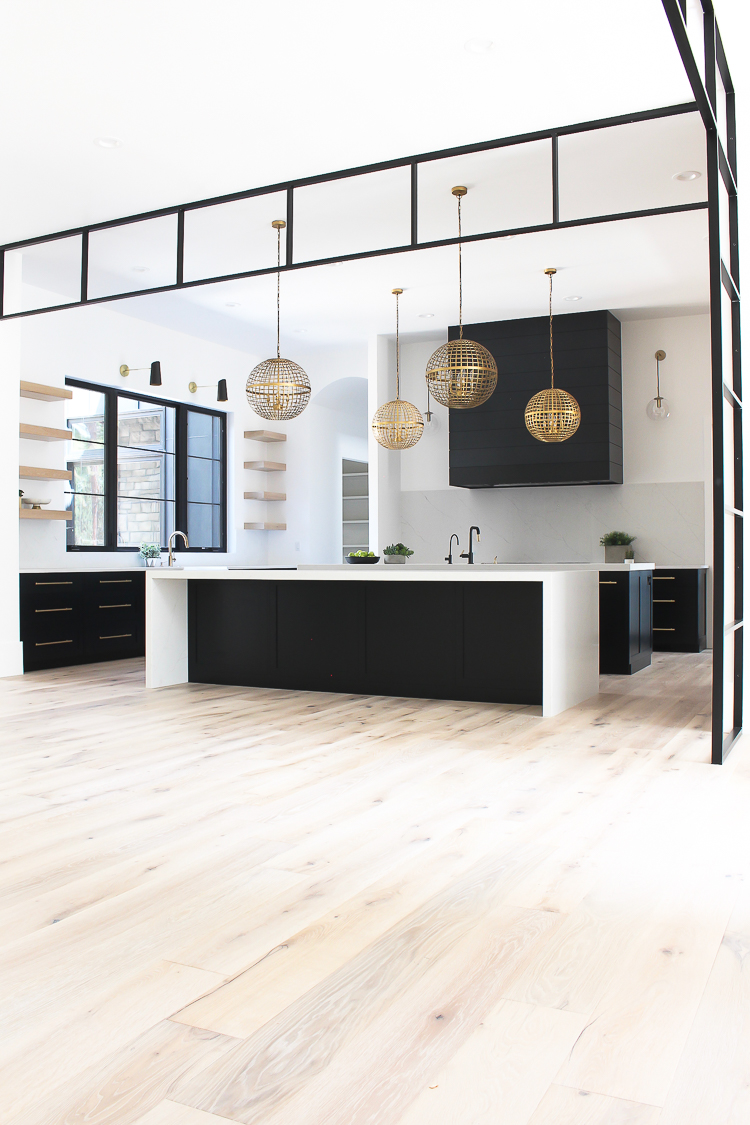 Now let's look at the living room.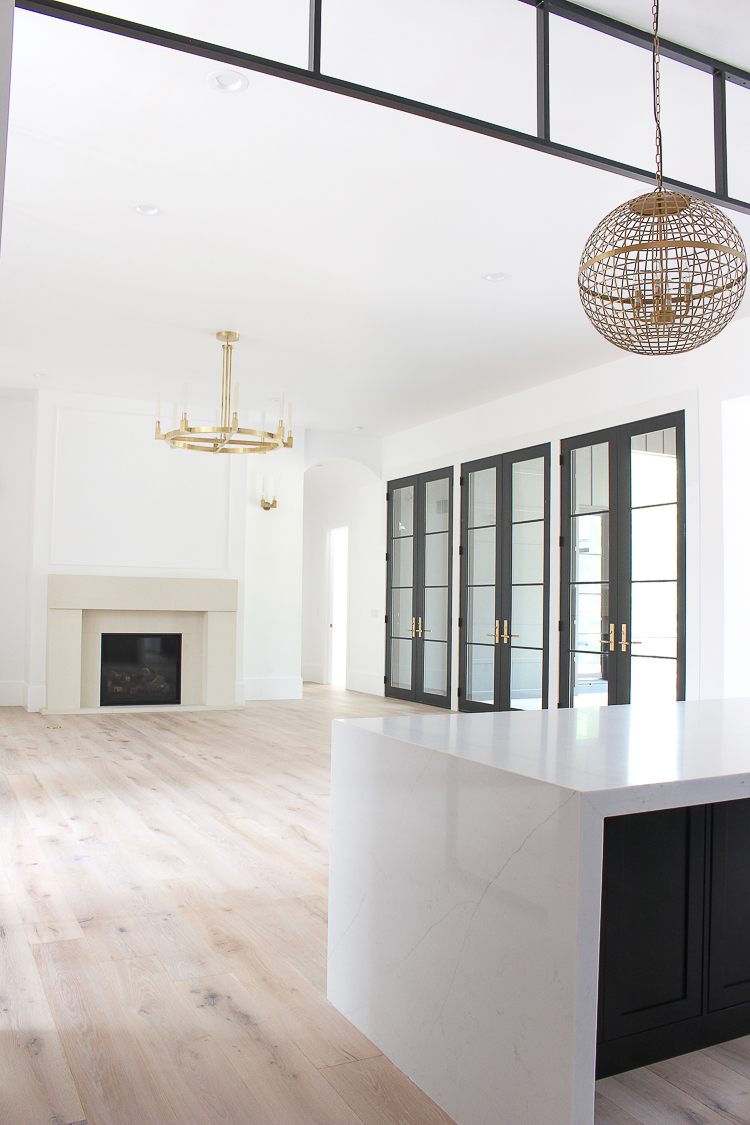 This is considered our formal living room although there really is nothing formal about our life around here. It just means there is no TV. Remember in our previous home we didn't have a TV in our formal living room either. I like it that way. We have a room I call the hearth room that will be our cozy up room watching movies.  I'll be sharing that at a different time.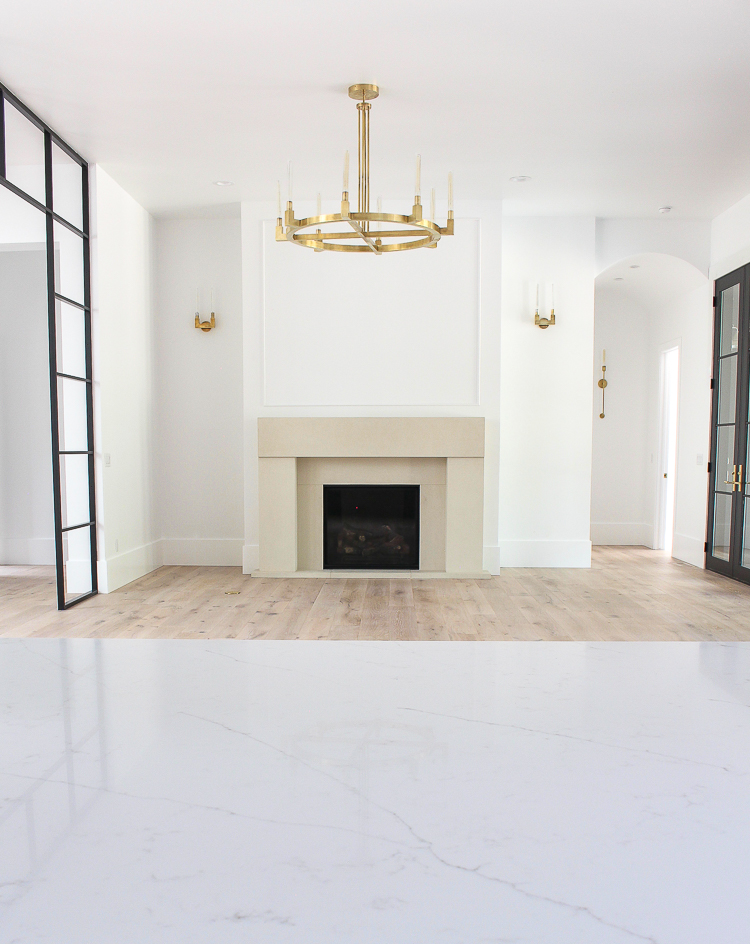 I spent a lot of time researching (story of my life) fireplace mantels. I could go so many different directions with the look I wanted but in the end I wanted something that felt like a room straight out of Restoration Hardware magazine. Refined. Modern. Simple Elegance. I found a place near me in Denver that had the exact look I was going for. I wanted limestone but soon learned how expensive that route can be and that I could get the exact same look for a fraction of the cost.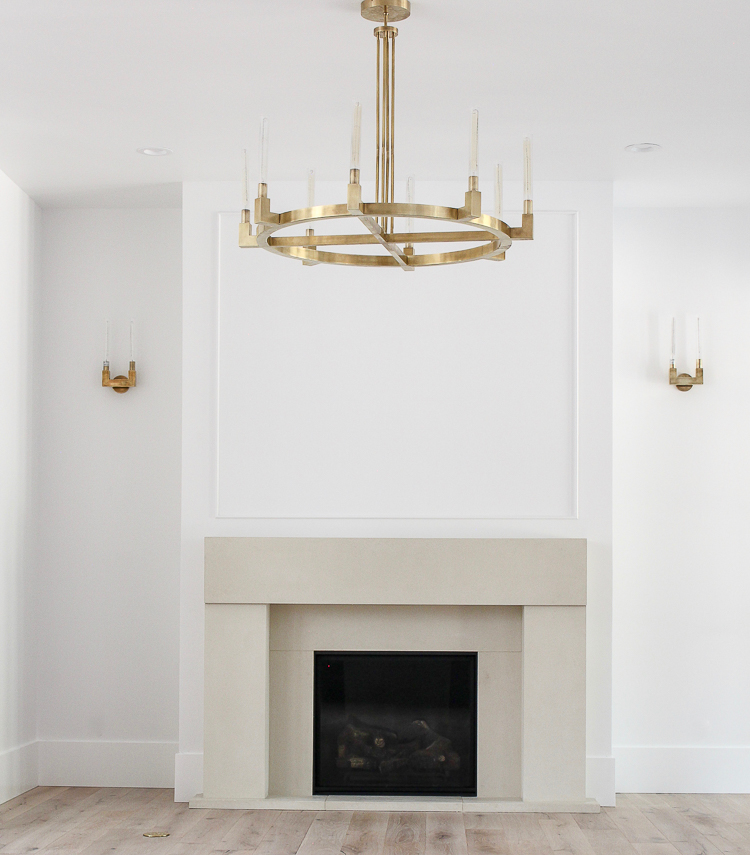 I had the pleasure of working with Distinctive Mantel Designs in customizing our beautiful cast stone limestone mantel. They have a broad selection of precast mantels.  The mantel I chose is the Monroe which they allowed me to modify the shape of legs to a square look. They were so accommodating to meet the specifications I wanted for our fireplace surround. There were 4 colors to choose from, ours being Linen.
I'm so happy with our mantel! It looks and feels like limestone yet a fraction of the cost. The look is timeless, sleek, and modern. I'm already dreaming of how to style it for Christmas!
Chandelier/Sconces by Restoration Hardware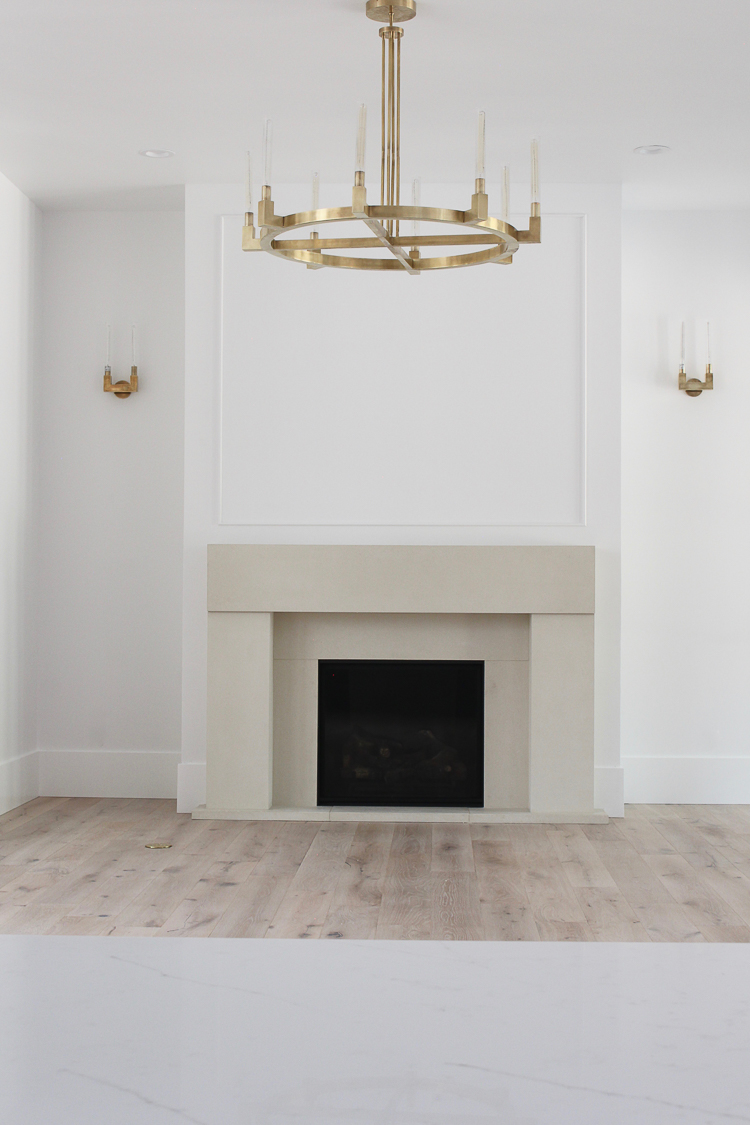 I've had a lot of questions about our french doors. You can read more about those here.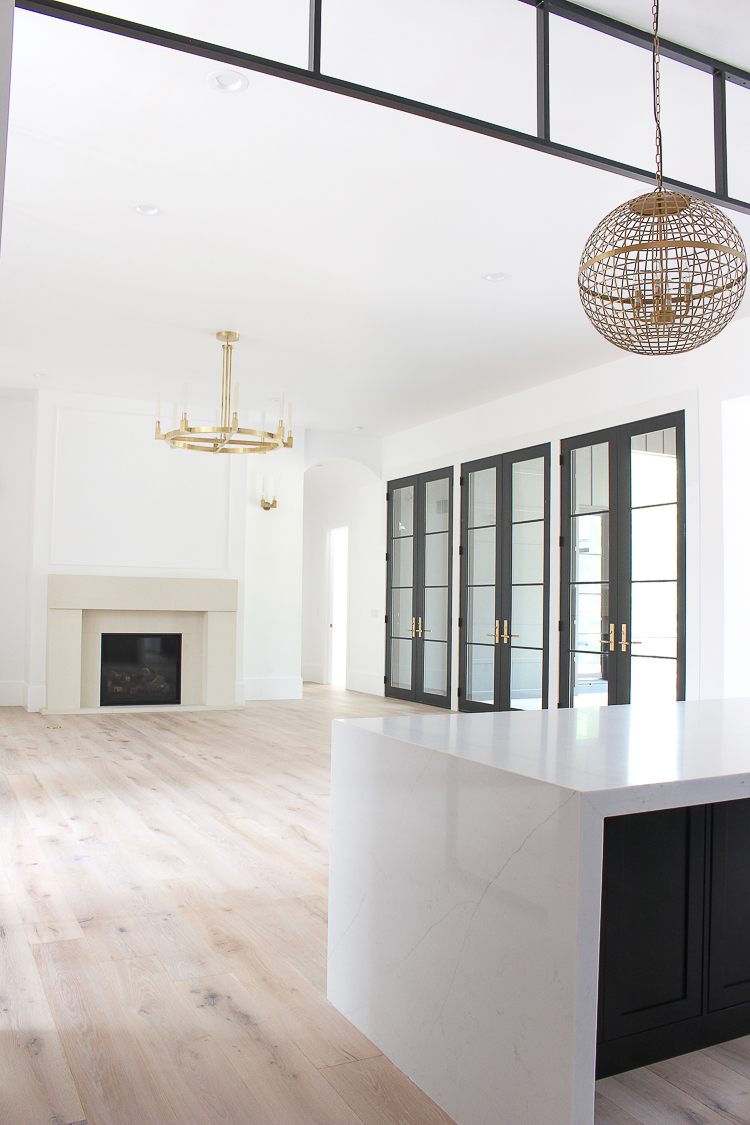 I have a few ideas on furniture layout for our new living room but most likely those will all be set on the back burner for a while. I'm good with that. Since I took this photo, I placed my favorite daybed (as seen here in our former home) in front of the fireplace. The perfect spot to curl up on a rainy day.