The Forest Modern: Starting To Take Shape
Hey friends! Time for a weekly update of The Forest Modern!  Remember what it looked like last week? Go check it out here if you missed it! Last night and today we visited the property and can excitedly say that this house is finally starting to take shape!
Be sure to follow me on Instagram since I'm always showing video clips of the progress! Last night, Tim and I drove into our garage for the first time.  Well, what is going to be our garage. It was so fun to visualize the house being complete!  To get to the garage we drove through the passageway that will be the future porte-cochere.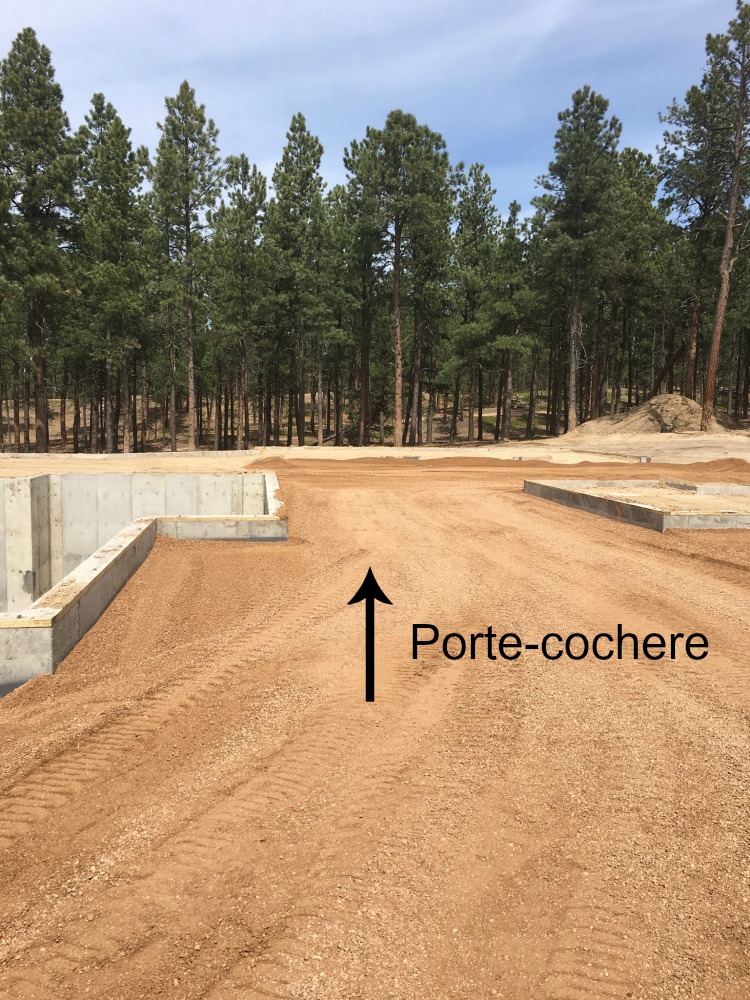 I've always loved, LOVED, loved porte-cocheres and so happy that I was able to incorporate one into our design.  When I was working on the design plan with our builder I told him I wanted "one of those drive thru passages to a garage." That would be a porte-cochere. I should know these things, but, I didn't.  I feel a little more educated now…lol.  Basically, a porte-cochere is a passageway through a structure to allow vehicles to pass through.
Are you a visual learner like me? I got you, here are a few of my favorite porte-cocheres: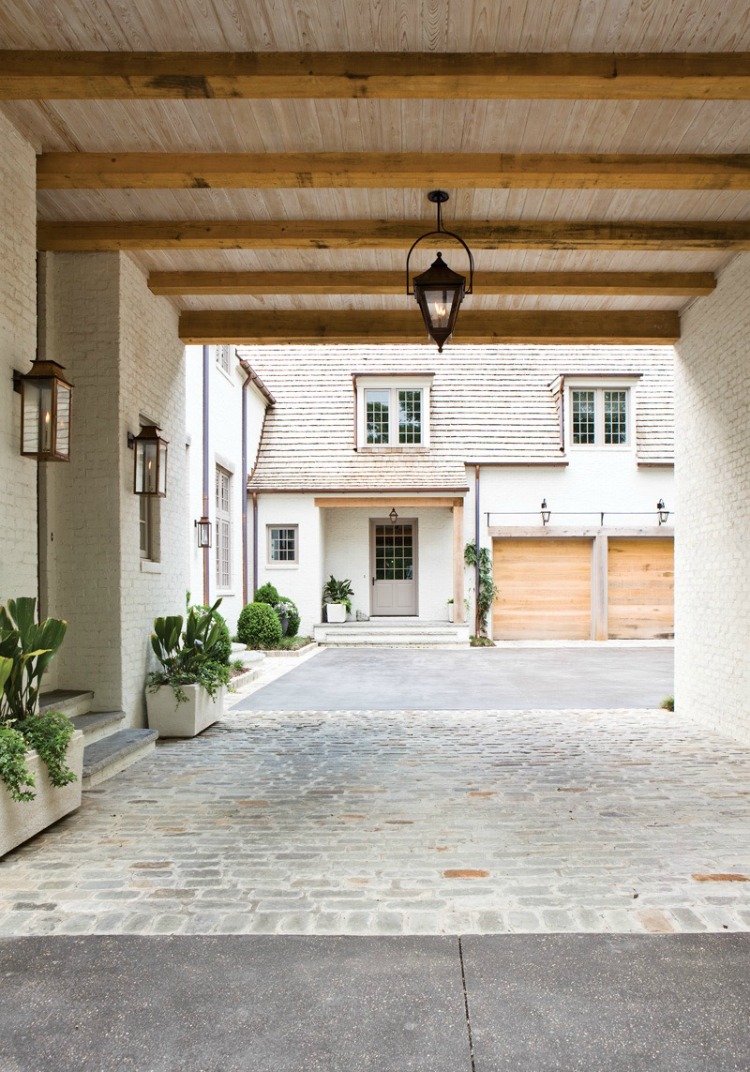 Can we pause over the brick path and planked ceiling while we're here?? I'm working on those details for ours as well.  Even if I only end up with a 2 foot wide strip of cobble, I just want to hear my tires go bumpity bump as I drive through.  These are the details that give me the belly butterflies.
Loving the wood gates on this one!  Even better is that they are black on a white house. Always a winner in my book!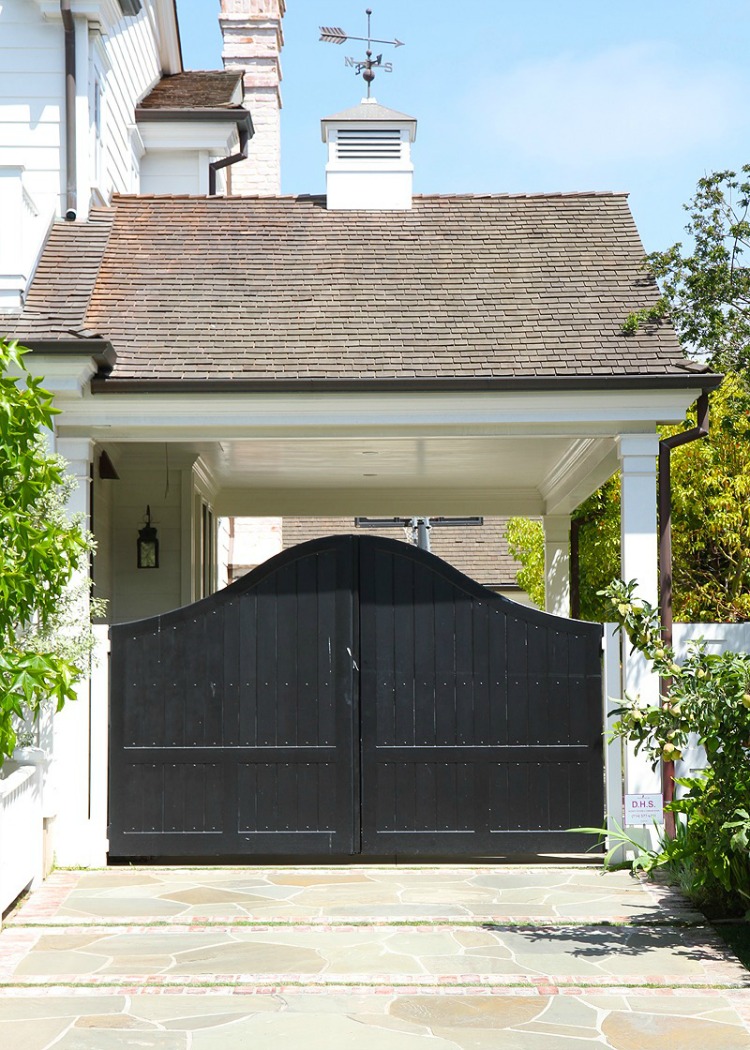 You may recognize this home, the one that inspired the design of our home.  I love how they incorporated the oversized barn style doors!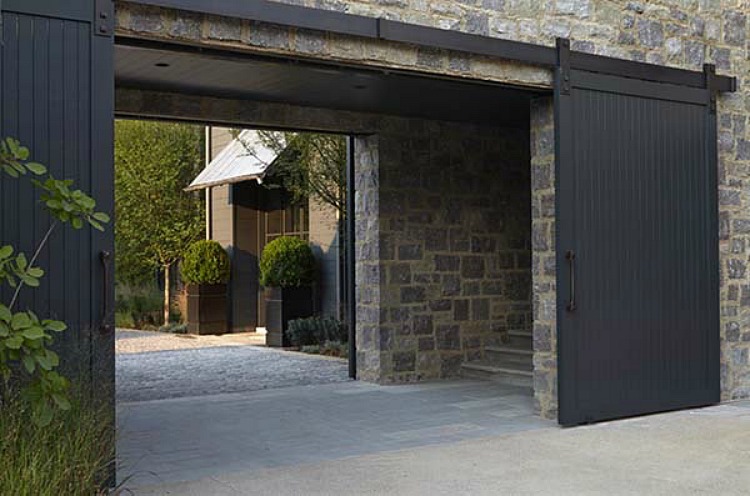 Bonadies Architect via One Kindesign
What made our home feel even more like it is taking shape is that I actually stepped foot within the footprint of our home, surrounded by concrete walls. I'm standing in our future family room/bar area and the walk-out side of the basement is right behind me.  Now just imagine pretty furniture beyond the dirt!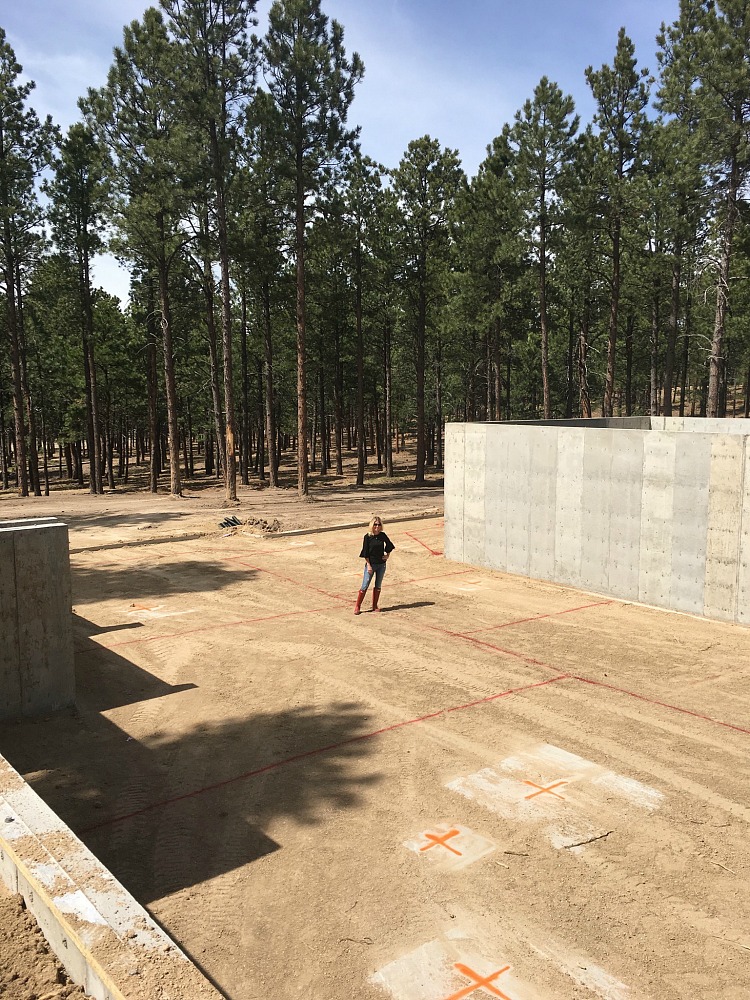 Speaking of dirt, the dust is ridiculous and I always come home looking like I dipped my legs in a dust bowl. Now I keep my red boots in the car so I can throw them on for site visits. Doesn't hurt that they are super cute.  They may look a little funny this summer with shorts though…lol.
All the red lines mark where the plumbing will be trenched tomorrow.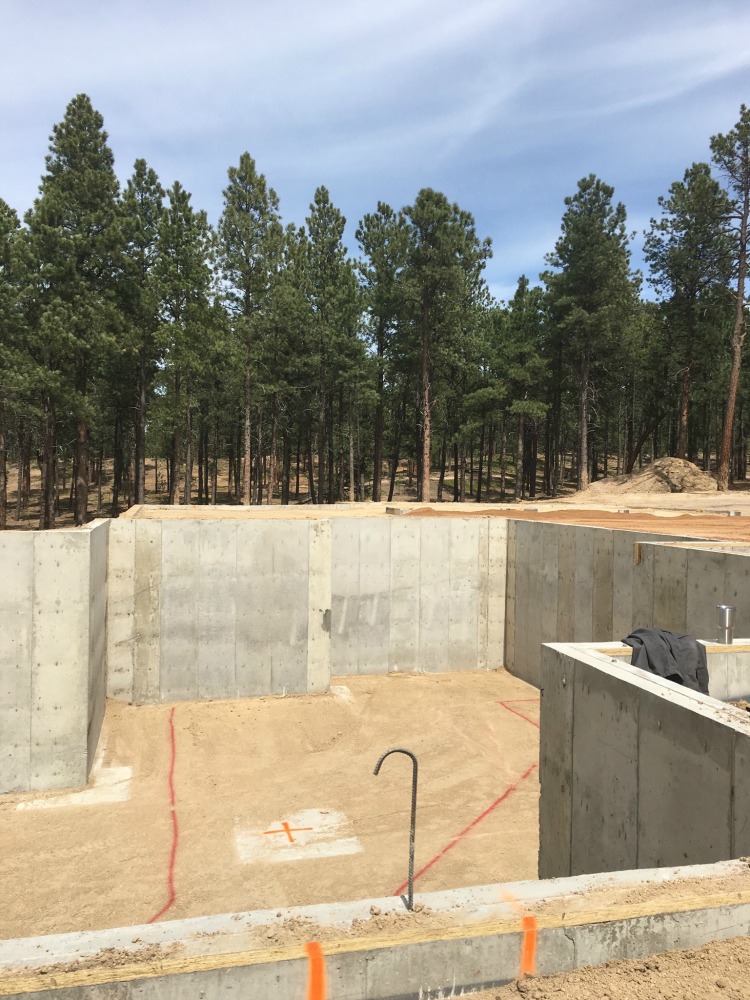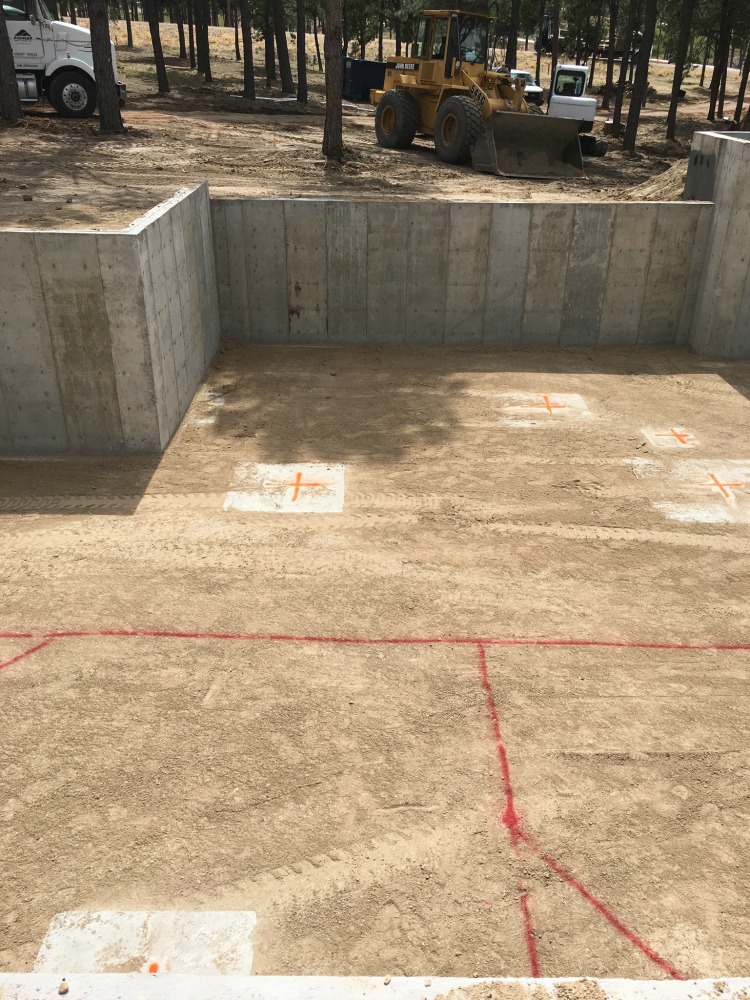 Next week we start to frame! EEEEEEK! Let's watch this house come to life together! Be sure to sign up for my weekly newsletter at the end of this post to stay up to date with the latest!