Winter Wonderland Christmas Home Tour: Living Room and Family Room
Hello and welcome back to Day 3 of our Winter Wonderland Christmas Home Tour! I hope you've been enjoying our home this week and that you are feeling the joy of this Christmas season! If you're here visiting for the first time, be sure to check out Day 1 and Day 2 of our Christmas home tour. Today, I'm inviting you into our Living Room and Hearth Room.
Our home sits on 5 beautiful acres filled with huge pine trees in the forest. Kind of feels like Christmas year round here! With all of our large windows that draw in the beauty of those magnificent pines outside, I have kept our holiday decor to a minimum, inspired by drawing the natural beauty outside into the home.
I believe our holiday style has something for everyone. If you love the snow scene, we have tons of it on our front patio. As you enter through our double front doors, our front entry welcomes you with natural greenery, organic textures and even some black and white plaid wrapped gifts and ribbons. Do you love a bit more glam for your holiday style? Our dining room tree is adorned with all the gold and glitter with the moody black dramatic walls. If I had to pick favorites, this one is probably it! Our kitchen is more of a Scandinavian, minimal holiday style with simple greenery and skinny, twiggy pine trees.
Our living room has two Christmas trees this year. I'm loving the au naturel look. I've always loved the idea of Christmas trees in baskets. They are so simple but the two together surrounding our fireplace is magical at night when the fire is going and tree lights twinkling.
Our hearth room is the coziest room. I love sitting in this room and just admiring the beauty outside. I decorated our tree very similar to last year with an old collection of silver and gold ornaments. This year I added the bell garland that matches what is on our living room mantel.
Affiliate links used in this post.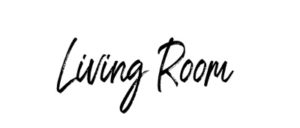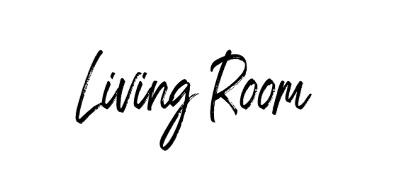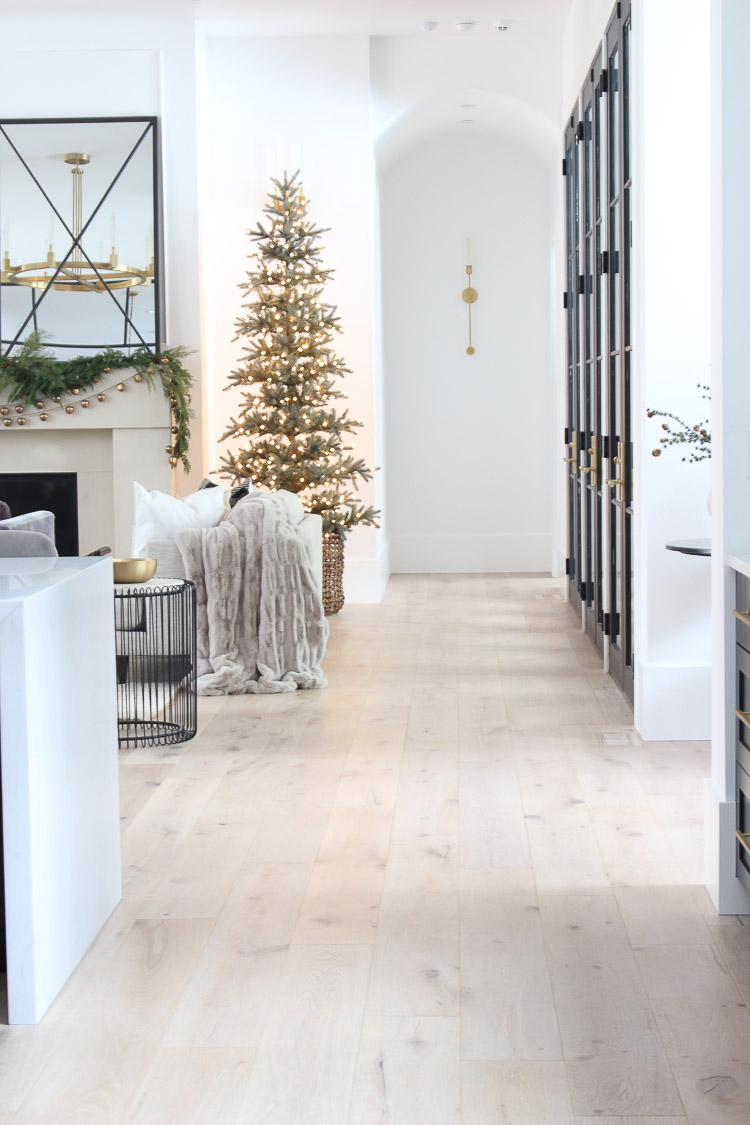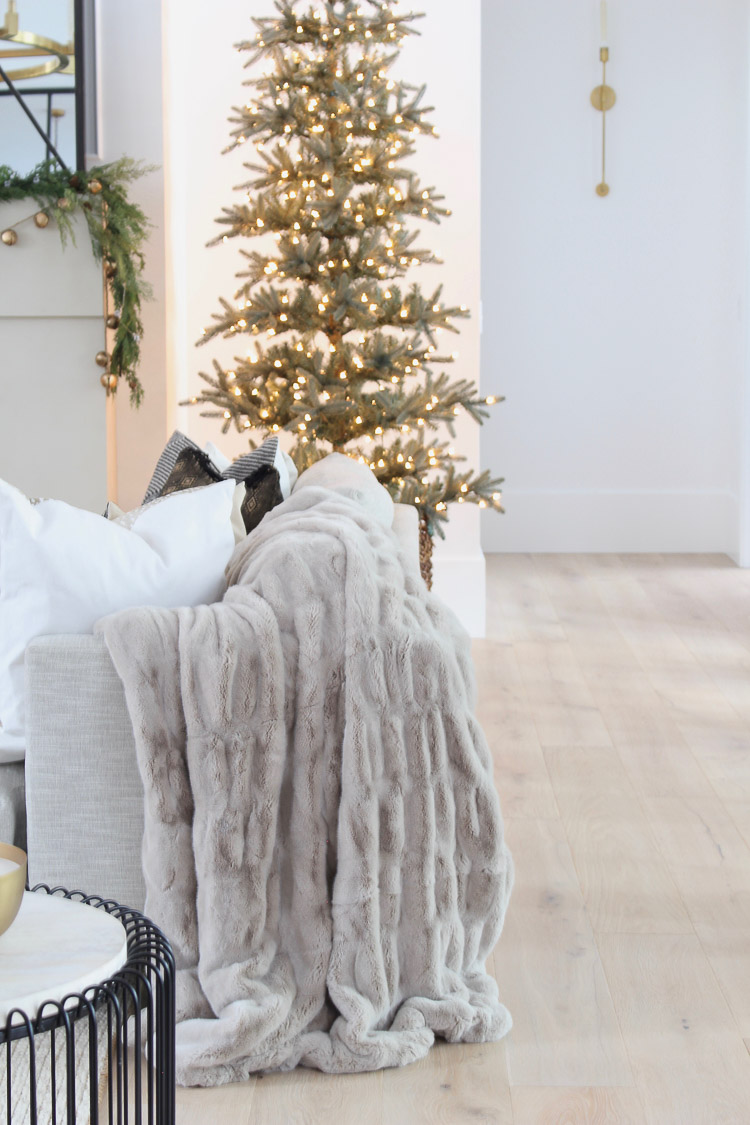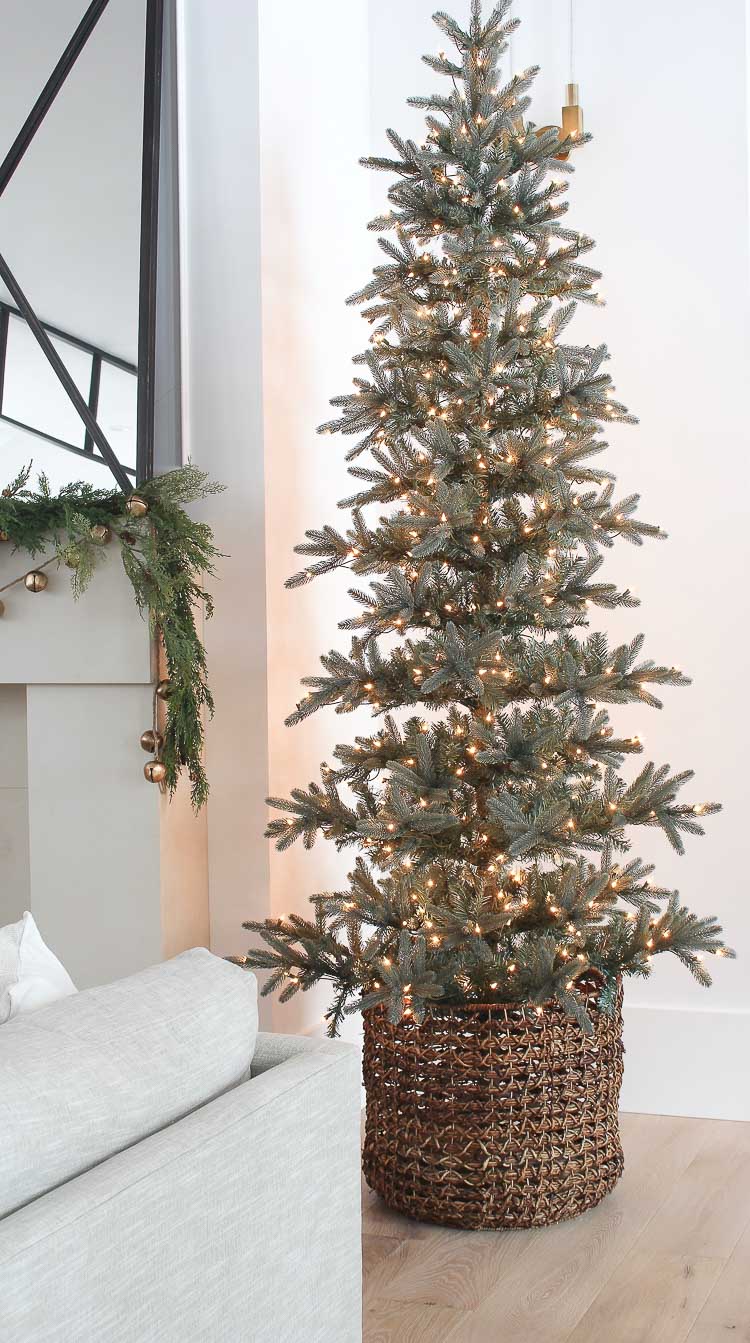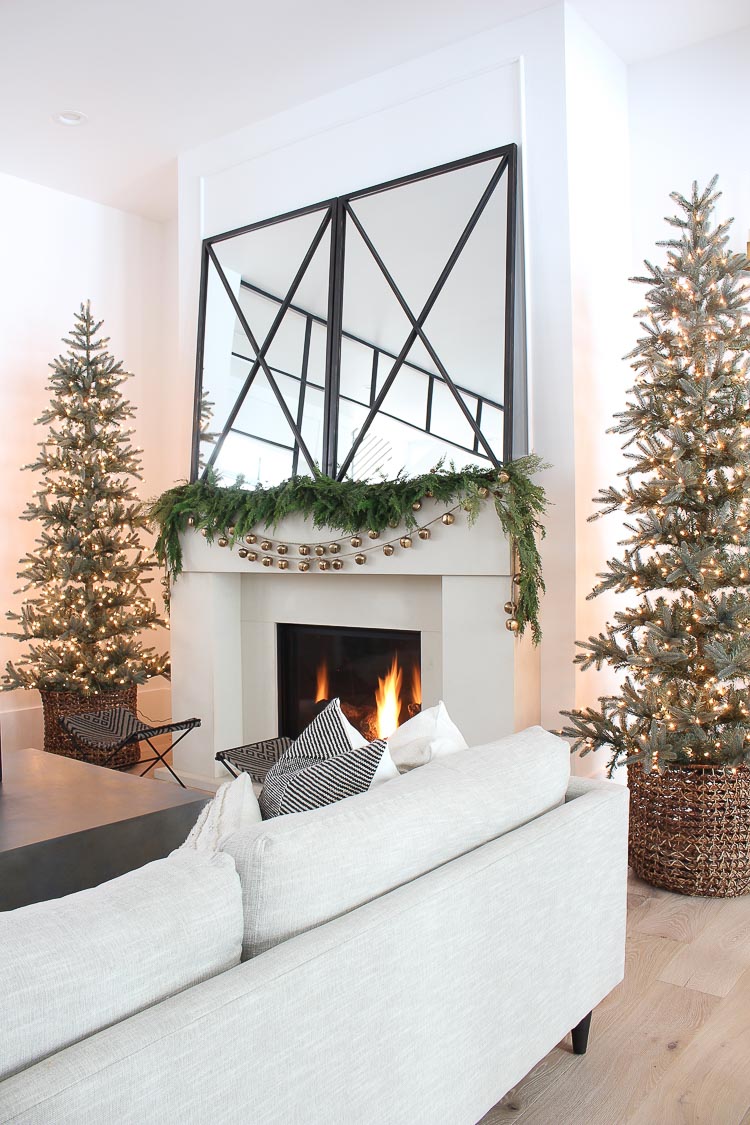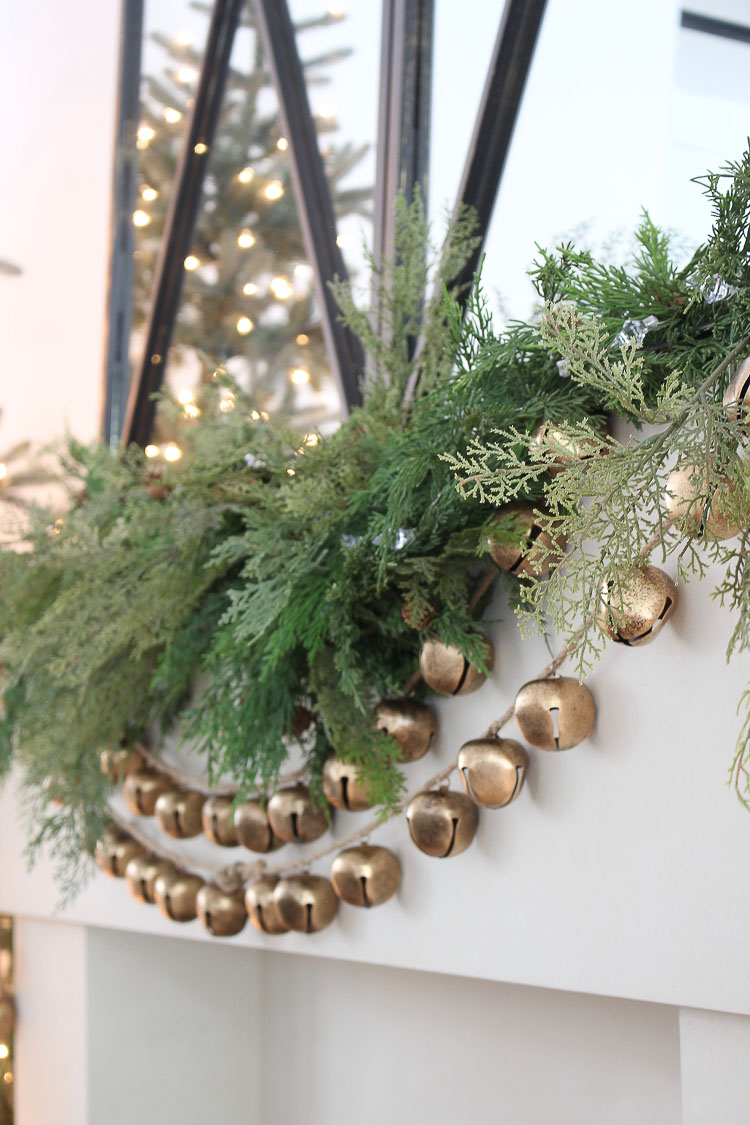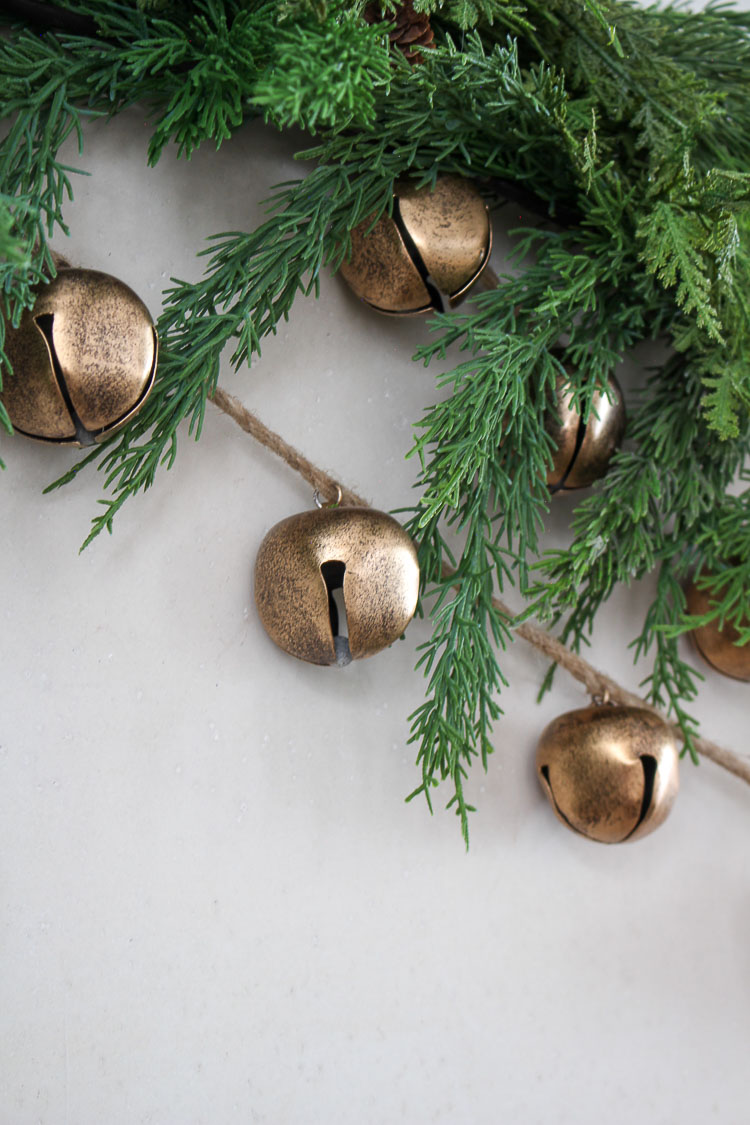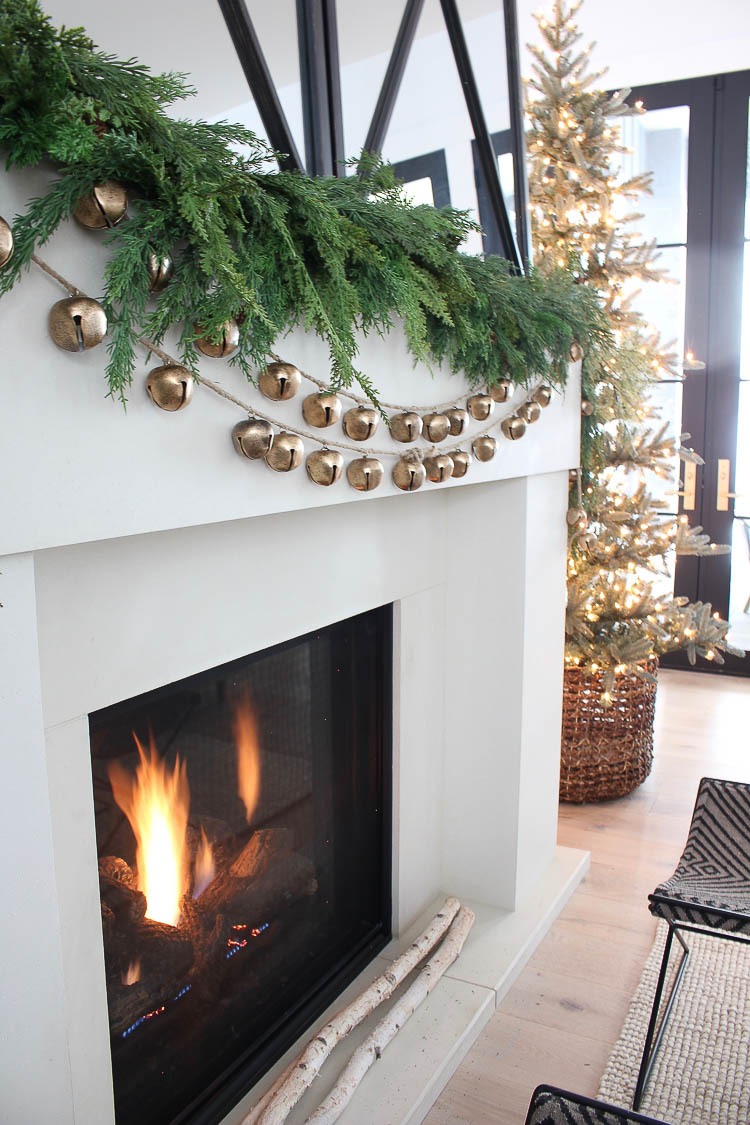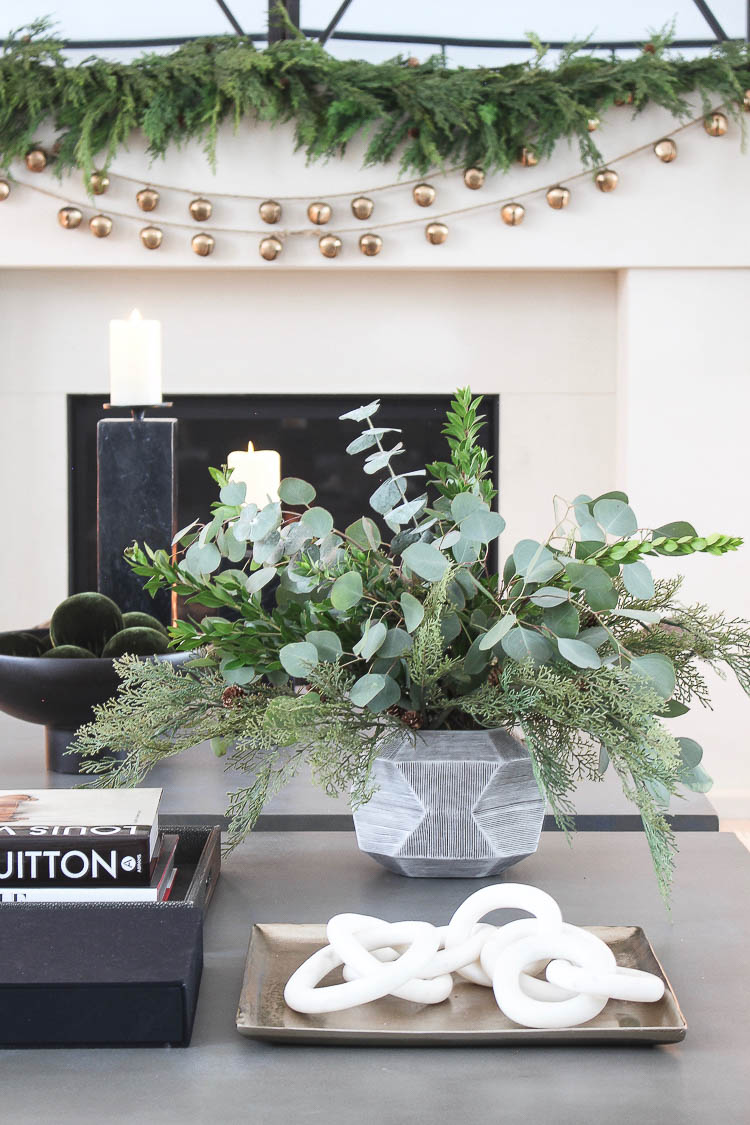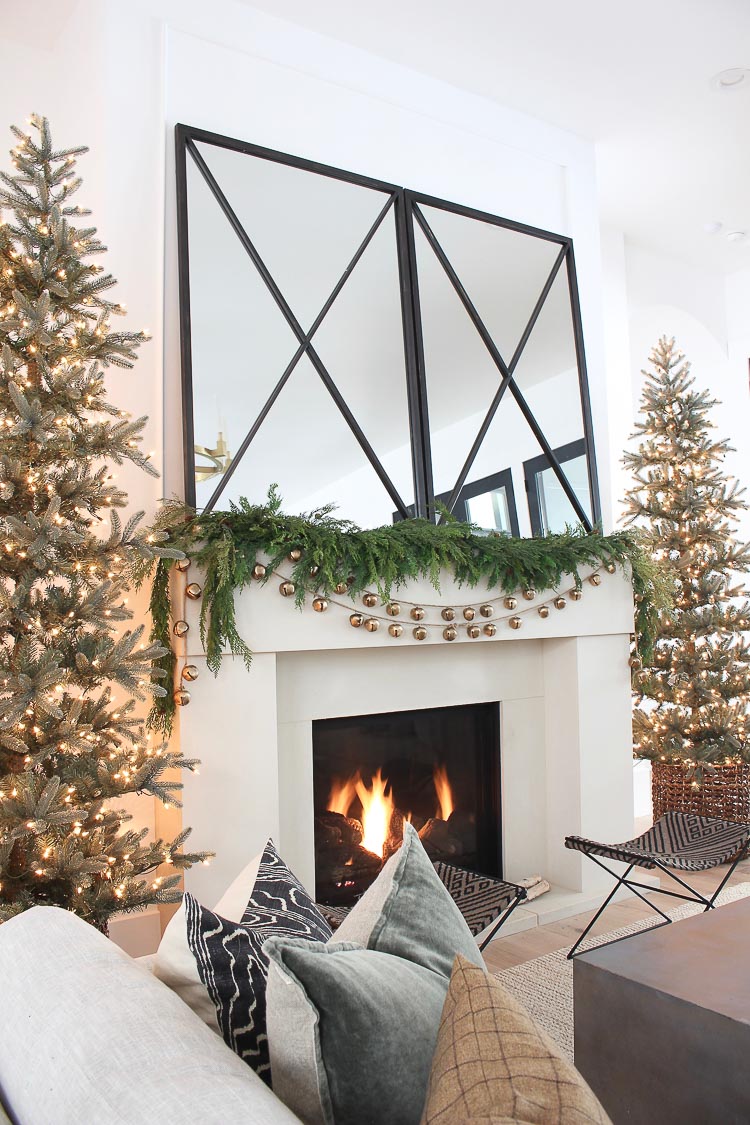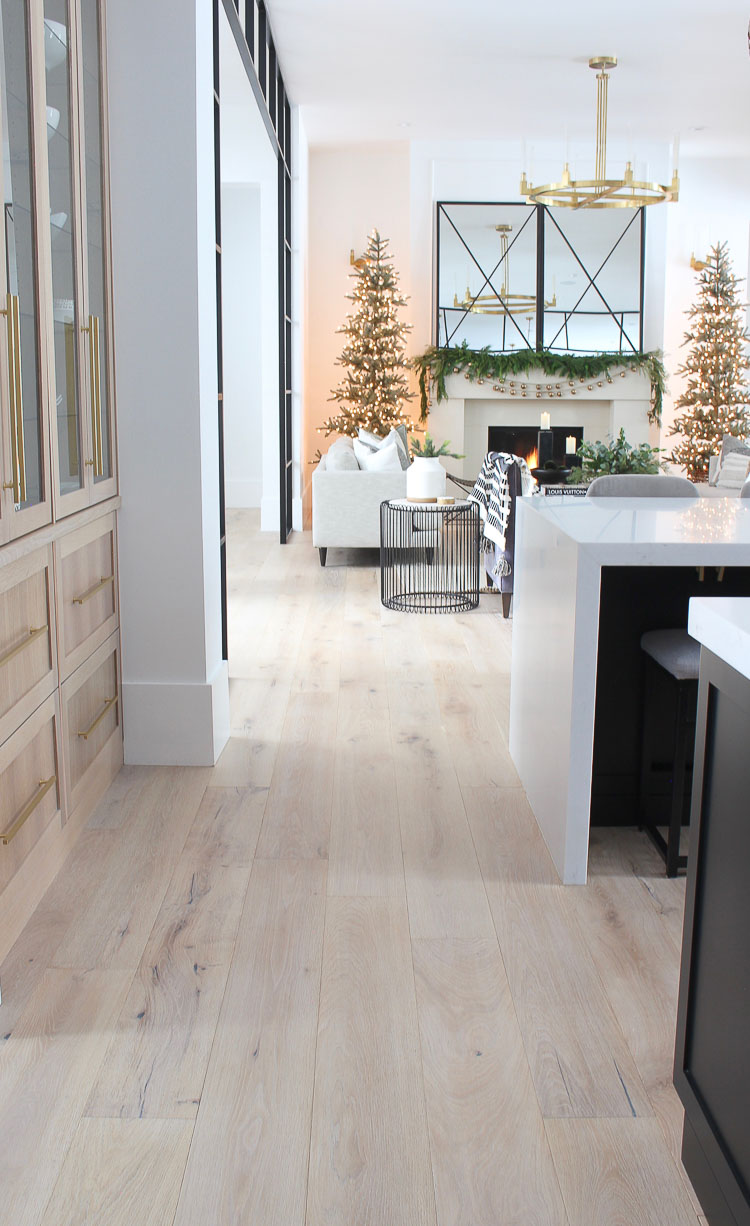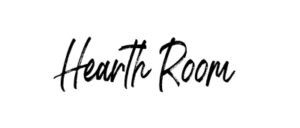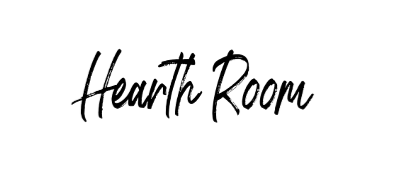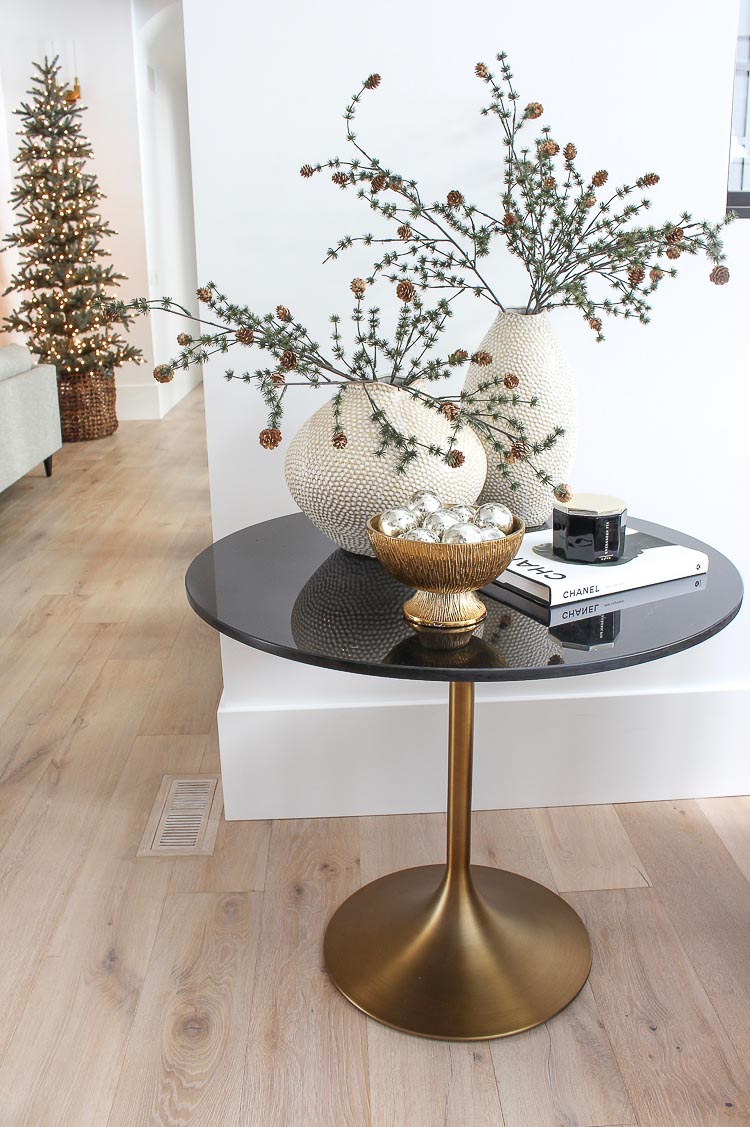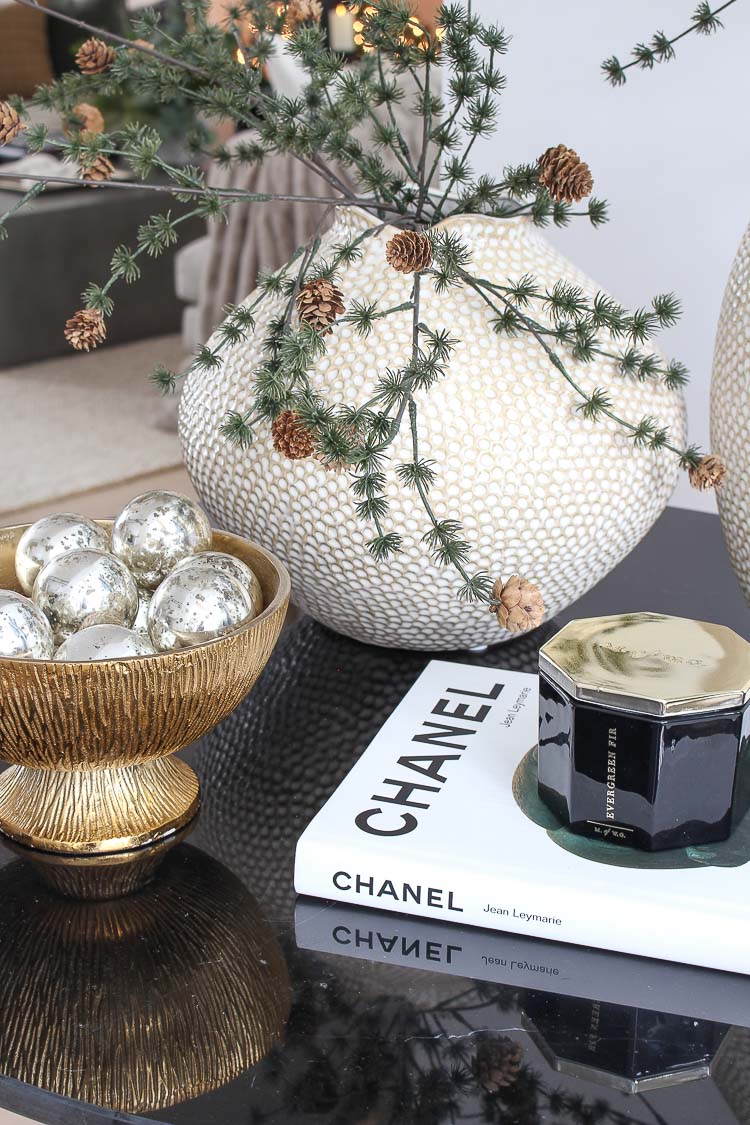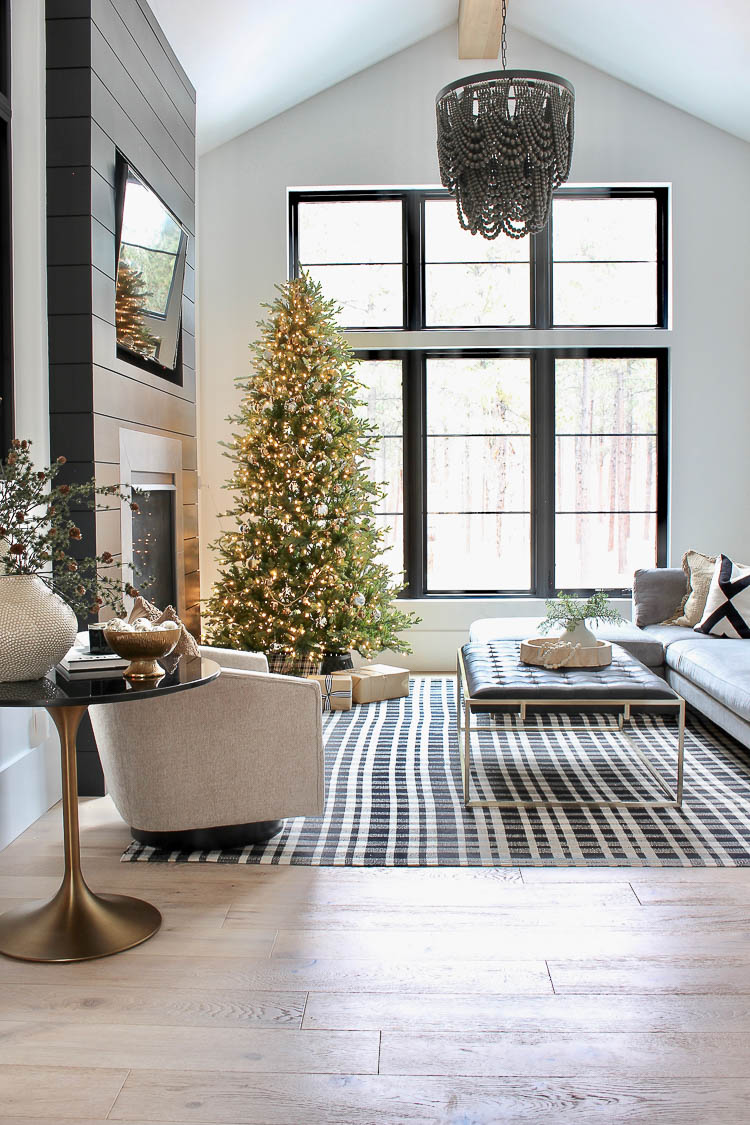 Can we just pause and look at this beautiful setting outside those windows…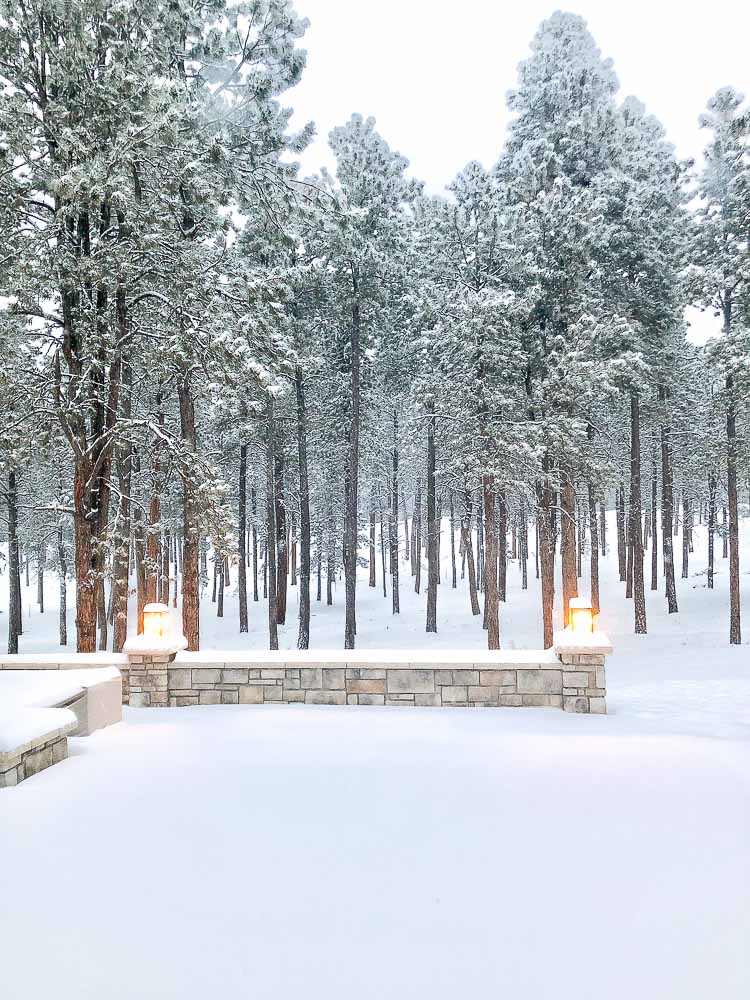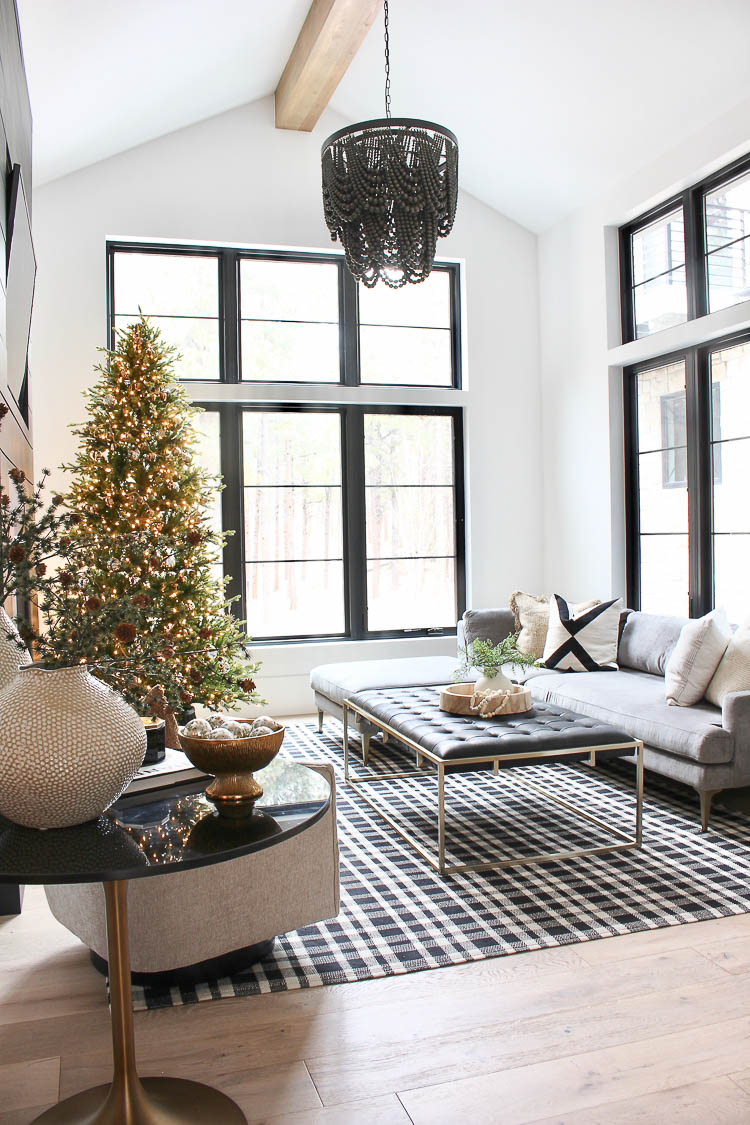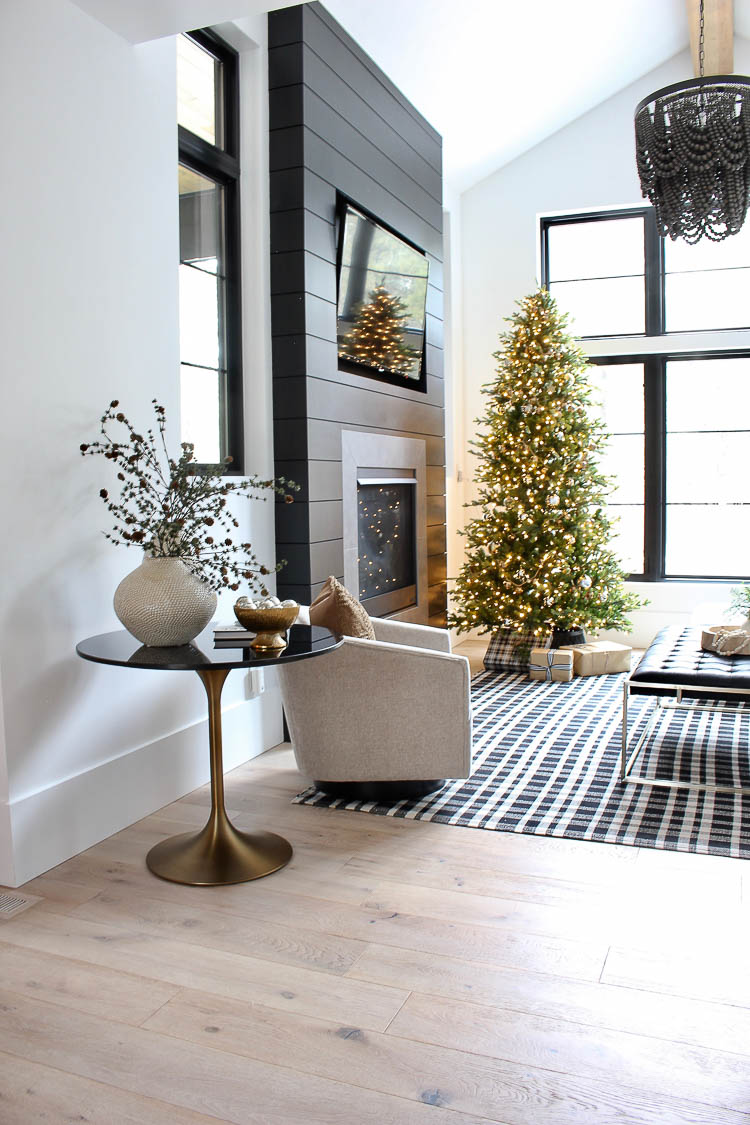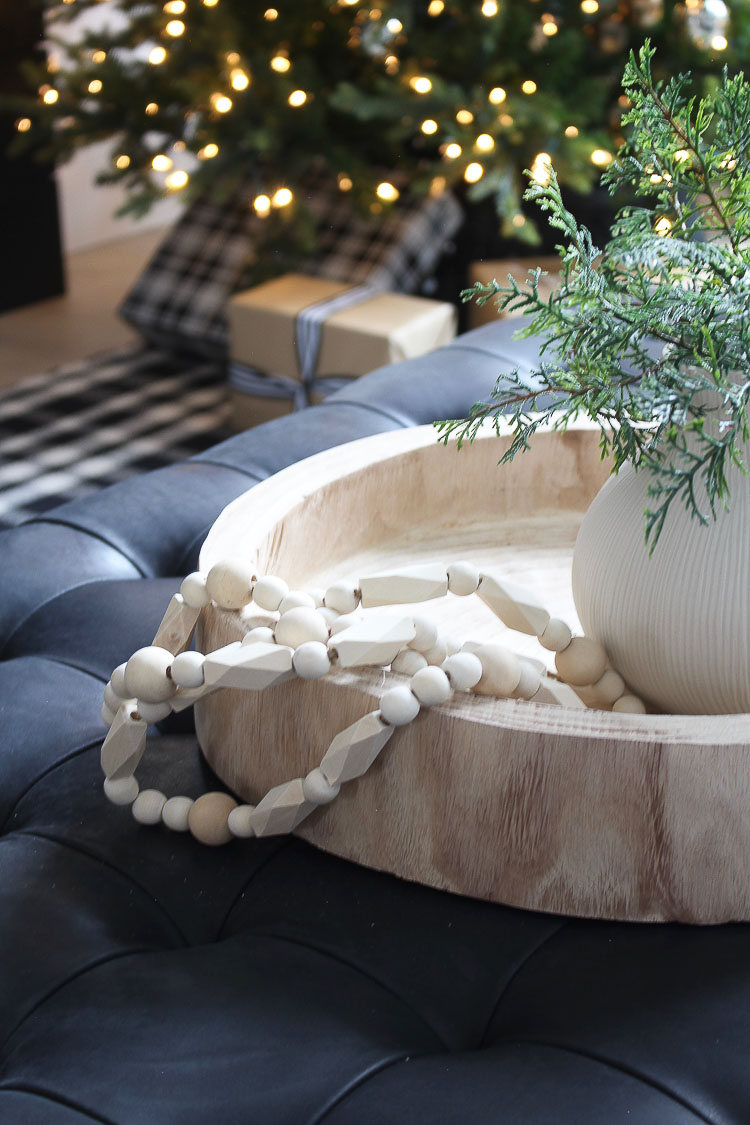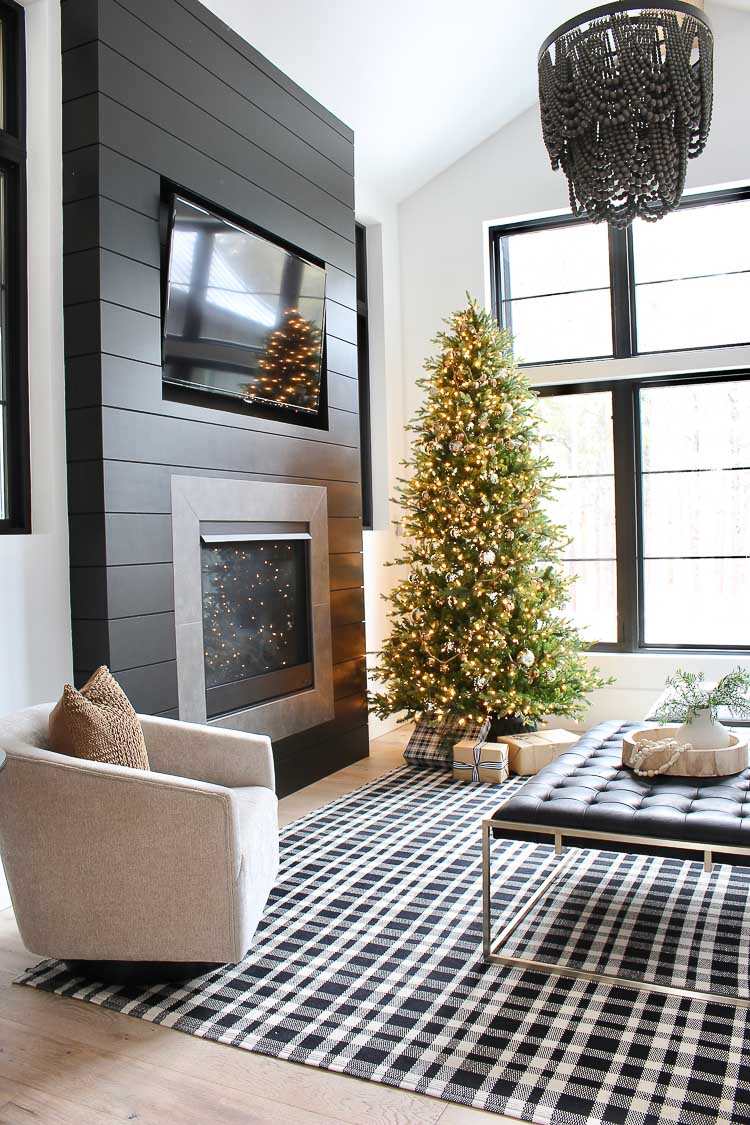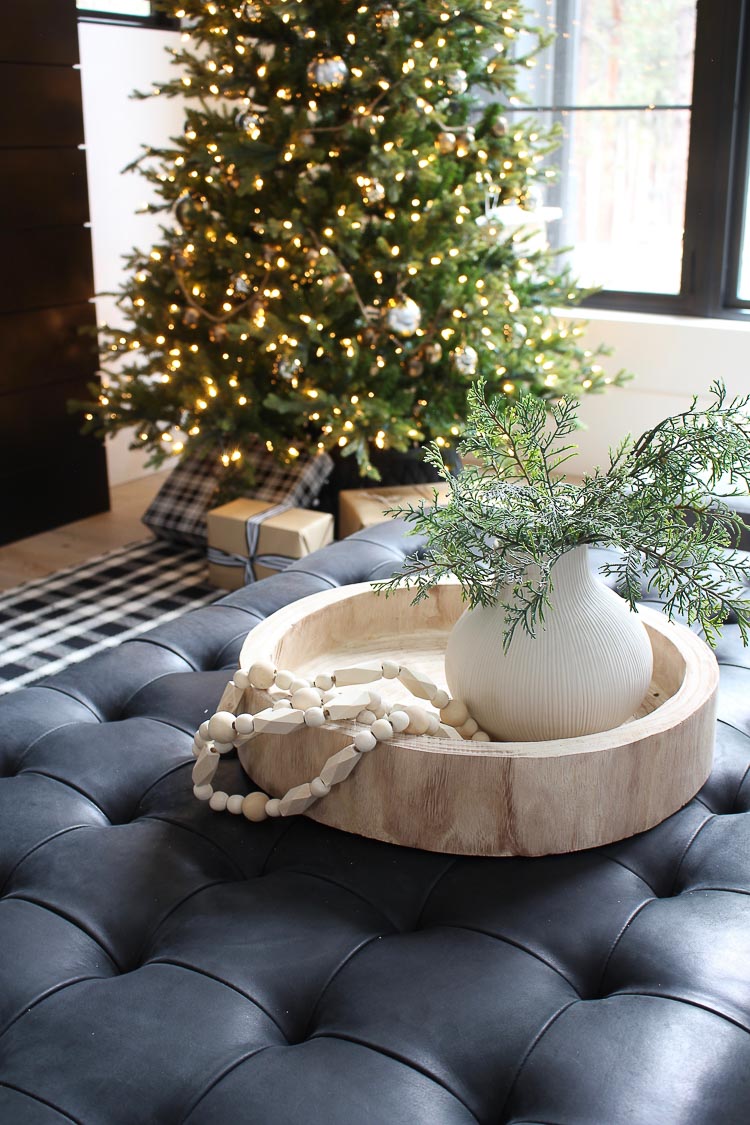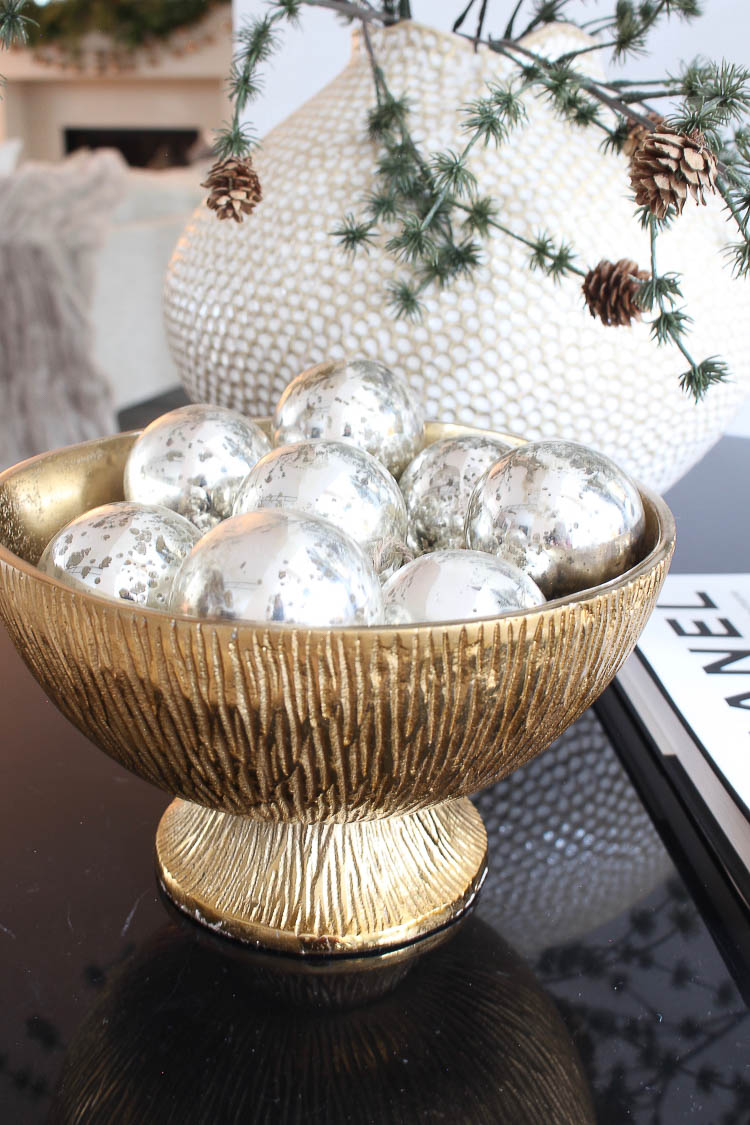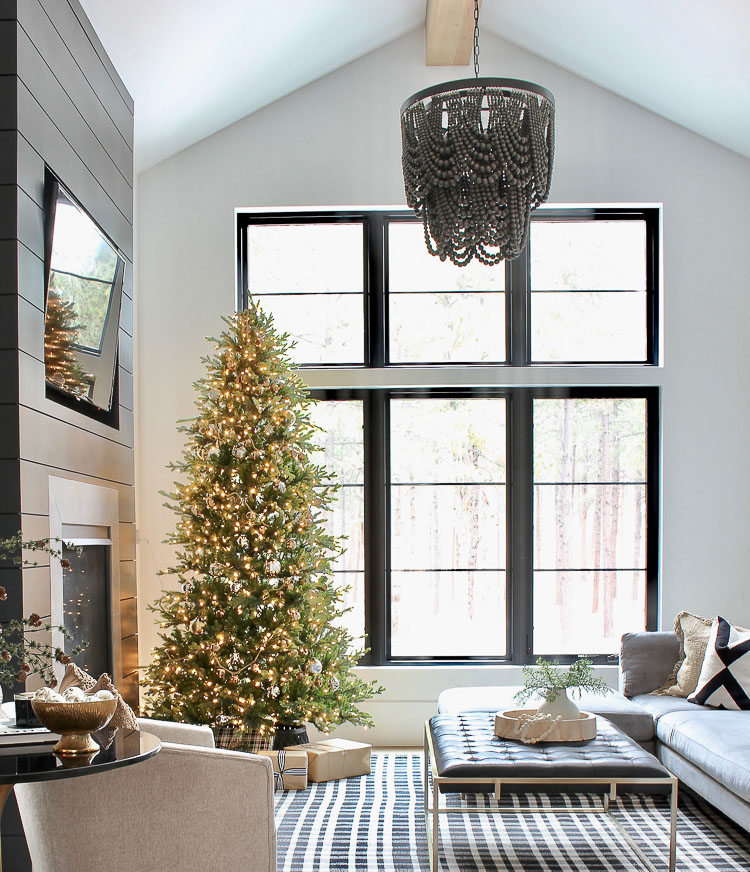 Thank you for stopping by and touring our Winter Wonderland Christmas Home Tour! There's still more to come! Stay tuned and Merry Christmas!