Extreme Master Bath Makeover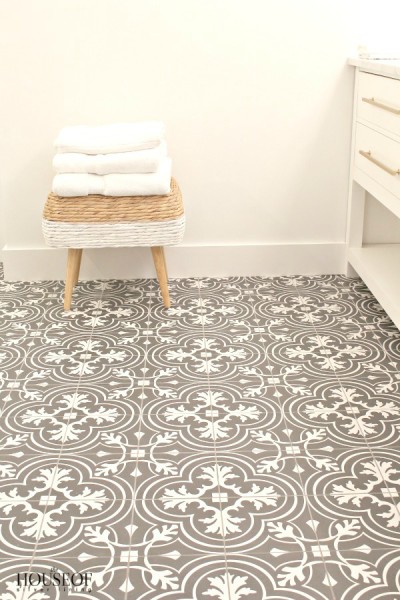 Today is the day of the biggest transformation in the whole entire beach cottage renovation! It's safe to say this is one EXTREME MASTER BATH MAKEOVER.
Hold up! I know your are anxious to scroll down to the pretty photos, but first, you really need to see the before photos to truly appreciate the after!  This is the situation we were dealing with and the plans of demolition. The bathroom was so dated.  Once again, we had wallpaper to contend with and another wallpaper banner.  The previous homeowner REALLY loved those banners!  The brass faucets and light fixtures were not the "brass IS BACK!!" kind of brass either!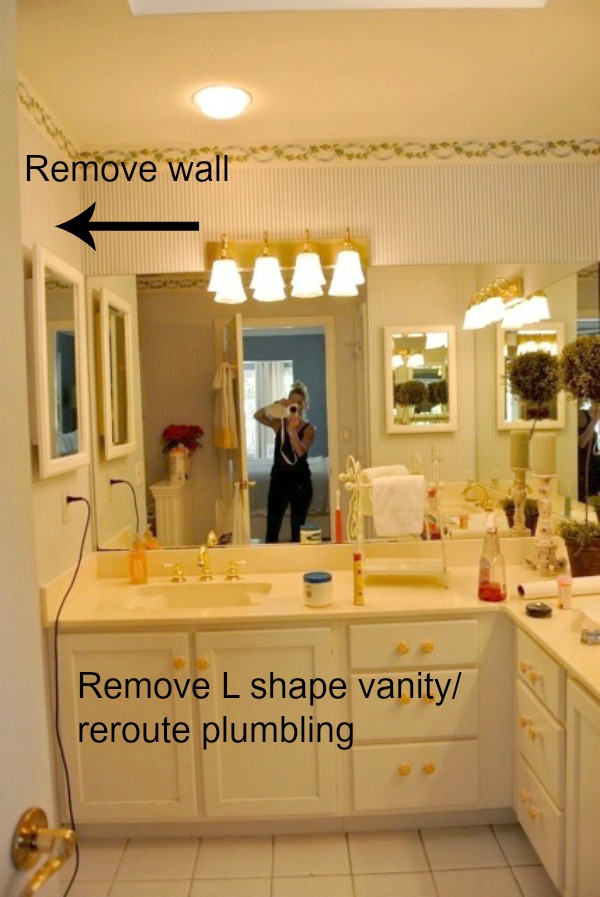 The layout of the bathroom wasn't too bad originally, but the shower felt too small and I didn't like stepping out of the shower into the toilet.  Who does, right?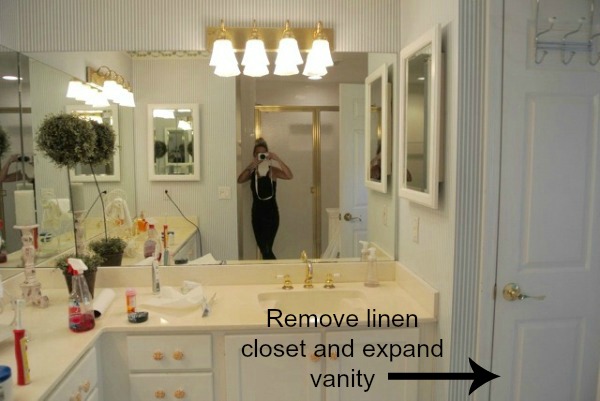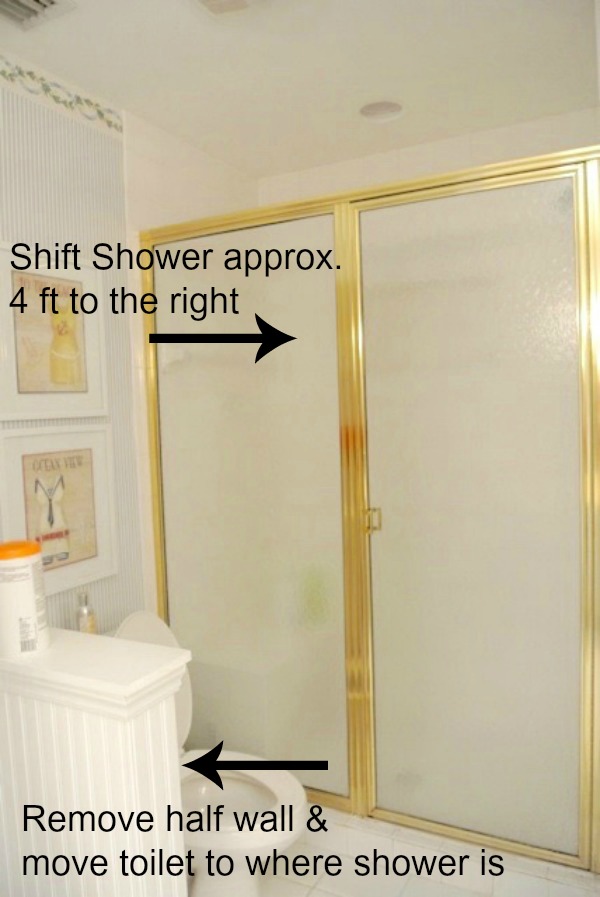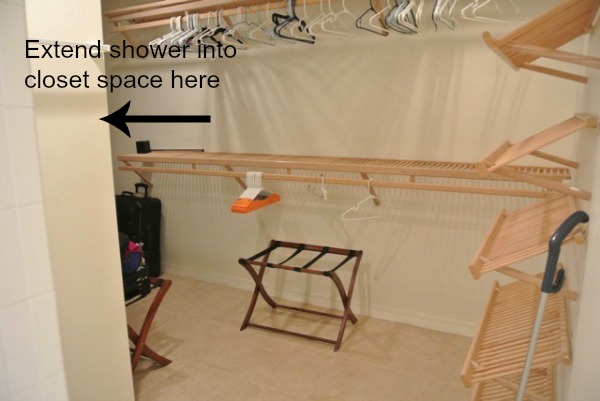 The master closet was bigger than we needed.  The best solution to expanding the shower was to move it into the closet and stop at the wall there.  The perfect solution to really open up the bathroom.  The whole renovation of the house all started with this bathroom. We were at the point where it had to be remodeled. The tile in the shower had missing grout and water had leaked behind the wall.  Of course that led to mold. I kind of love when a health hazard in the home just leads to a whole new renovated space!  Shhh! Don't tell my hubby I said that!
I definitely put the most effort into designing this space.  I wanted it to feel like a spa, but not too over the top considering it is a beach cottage.  I first shared this design board I had created HERE.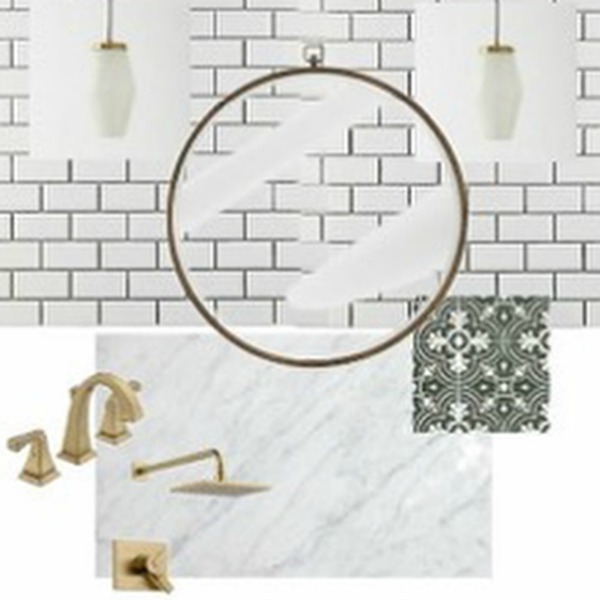 This is how I visualize a space by layering the design elements together.  In my head I can make it look right, but often on the design board it may need some tweaks. Wait to see if I came close to this original vision.
Now, do you remember when I showed you demolition day?  Seeing this room gutted to the studs HERE was such a good feeling!  Seeing walls knocked out and old brass fixtures in the trash made my heart skip a beat!  Did you hear me squeal just a little?!  I LOVE this bathroom so much that I can't even stand it! I have been looking forward to this reveal day for weeks now!! You may think there is a whole lot of white wall going on.  Personally, I'm loving it, but know that I'll most likely be adding more spa inspired elements to this space in the coming months and sharing that with you later.
Extreme Master Bath Makeover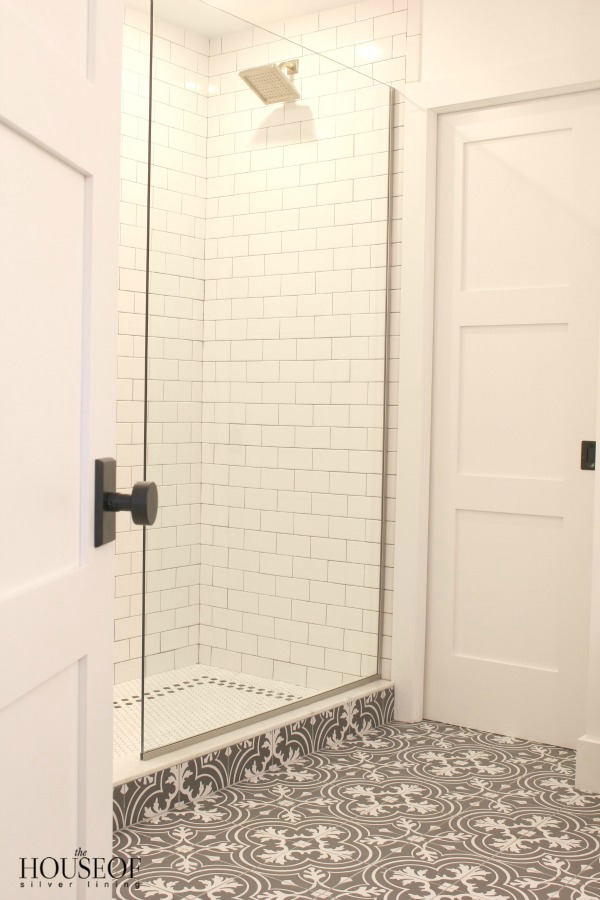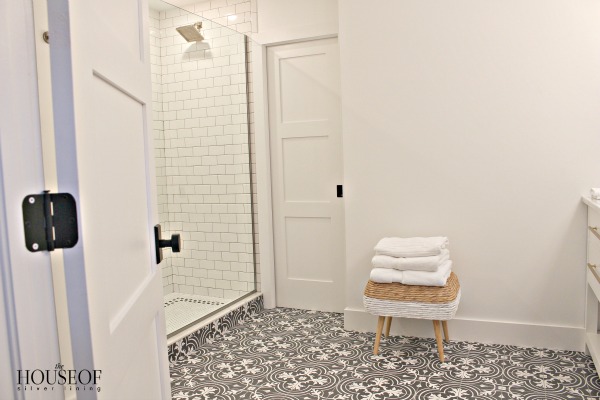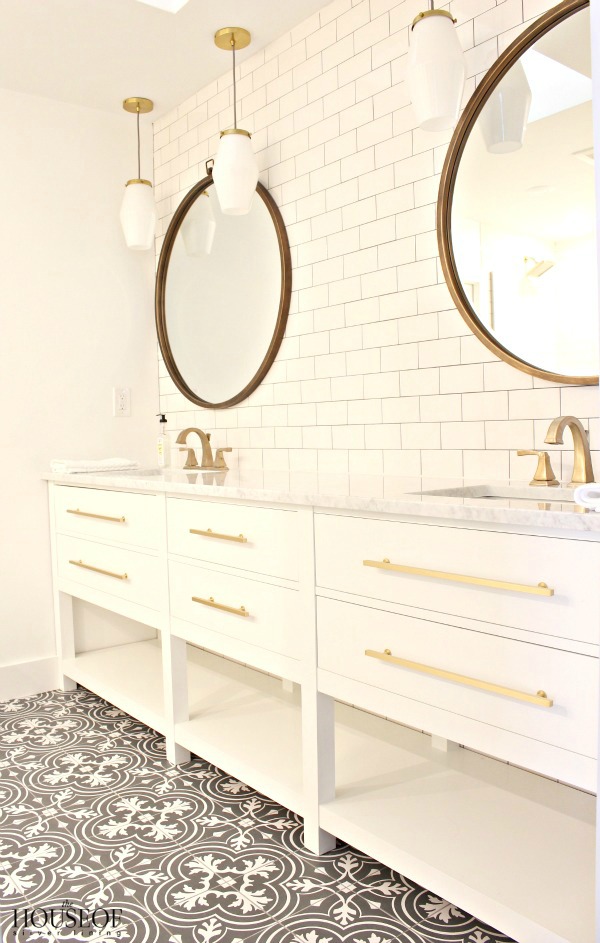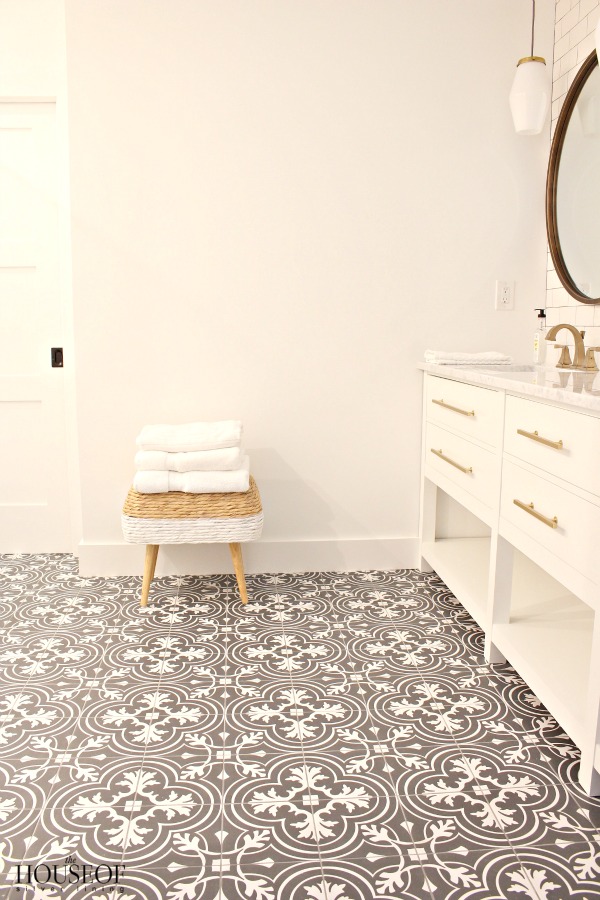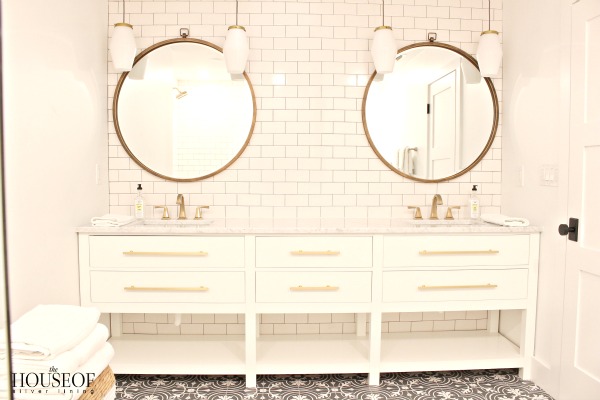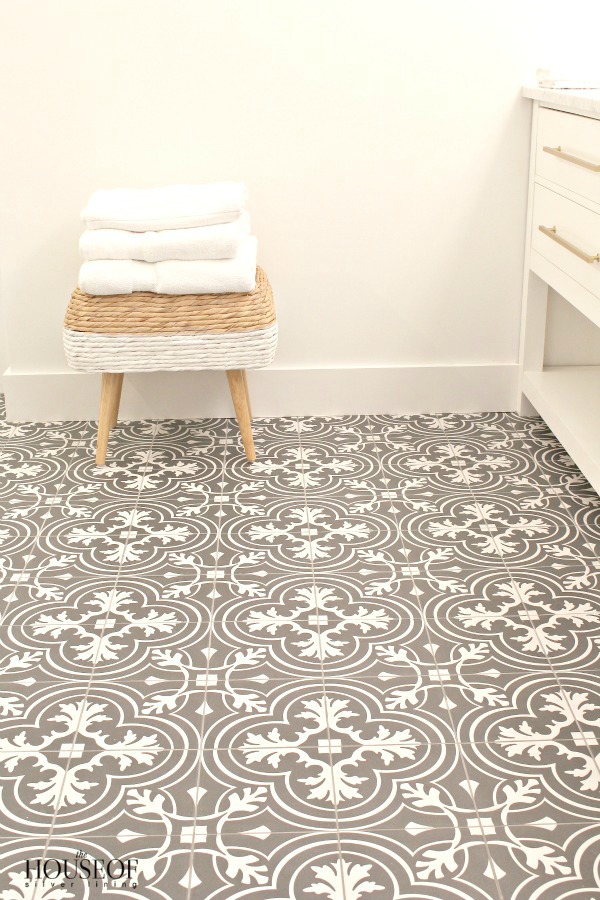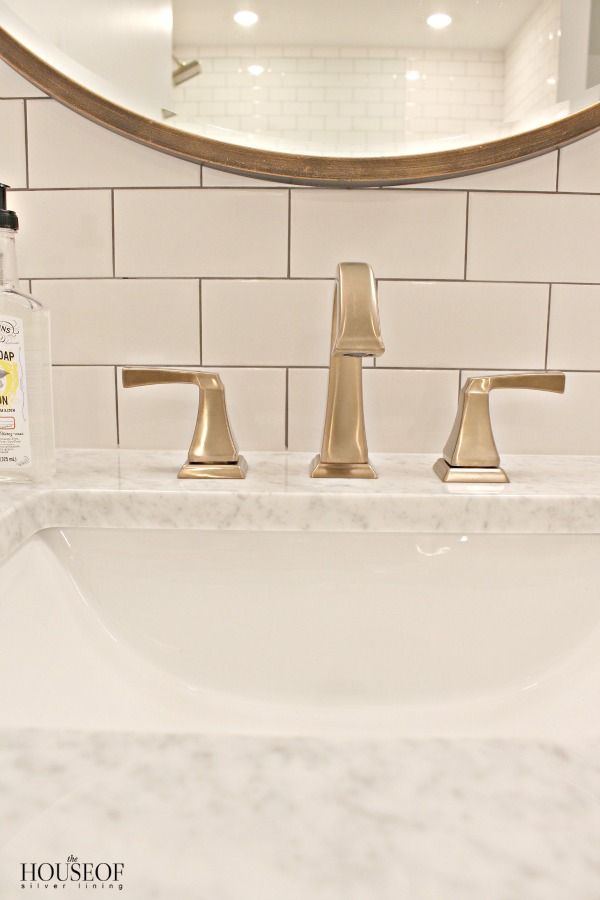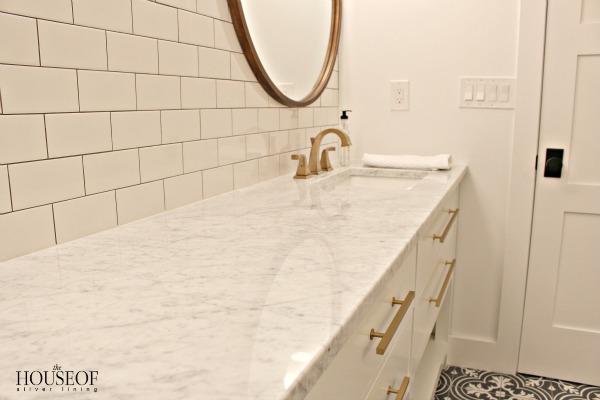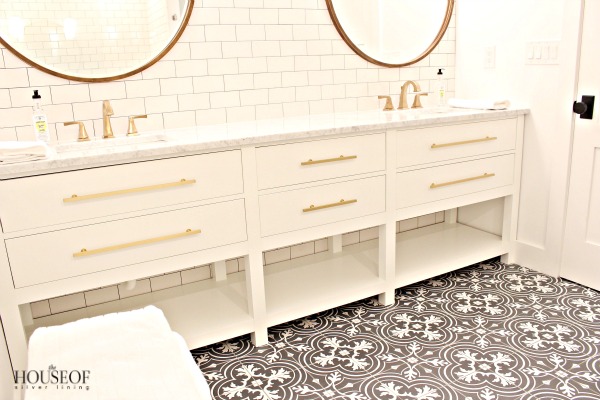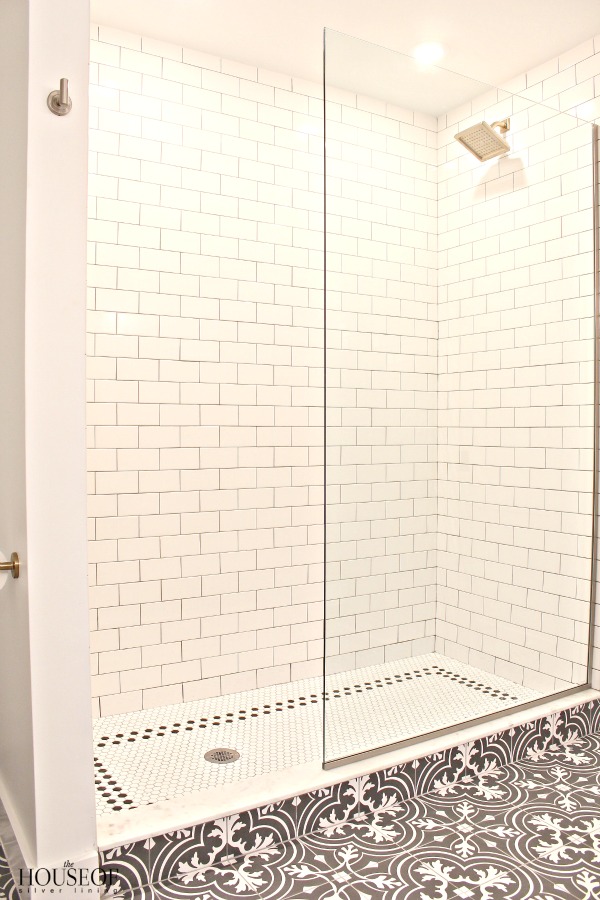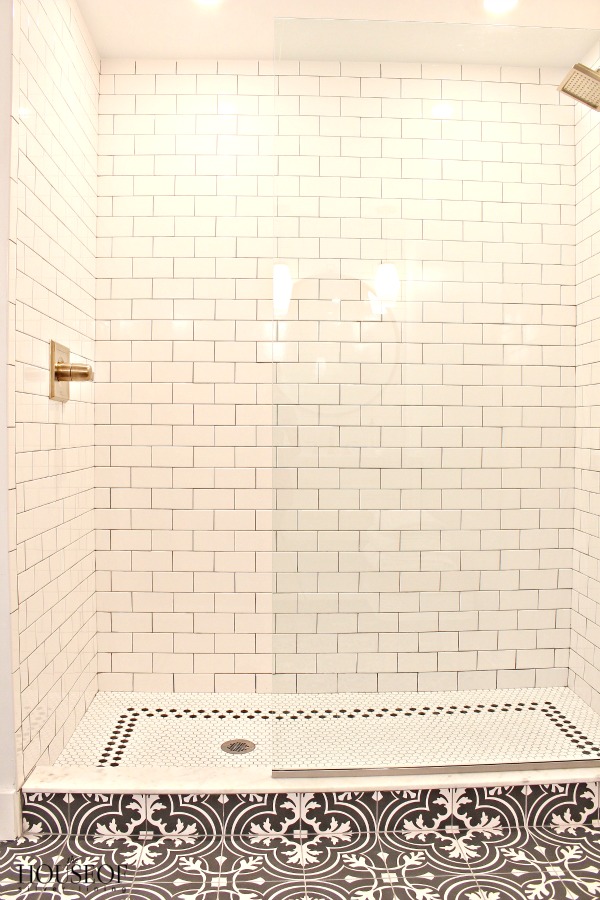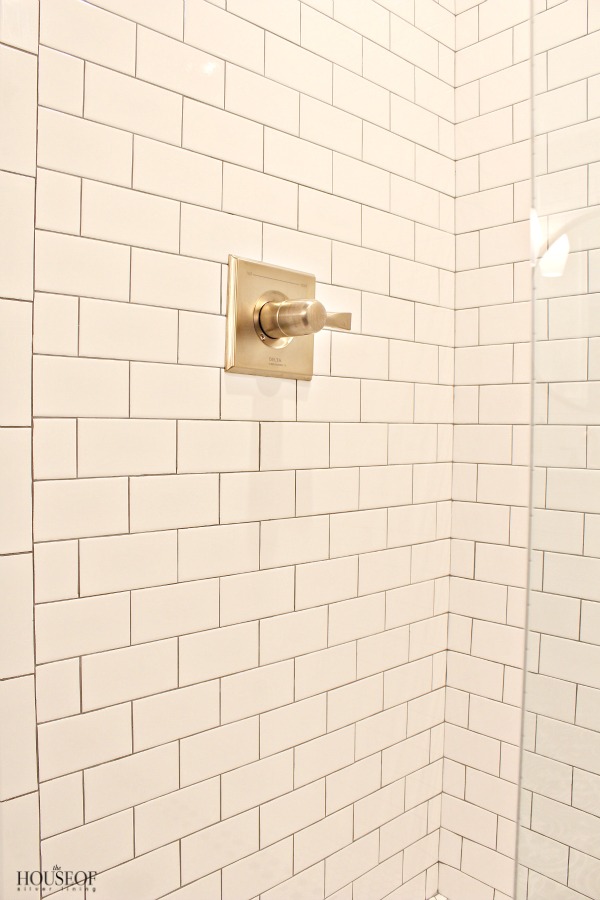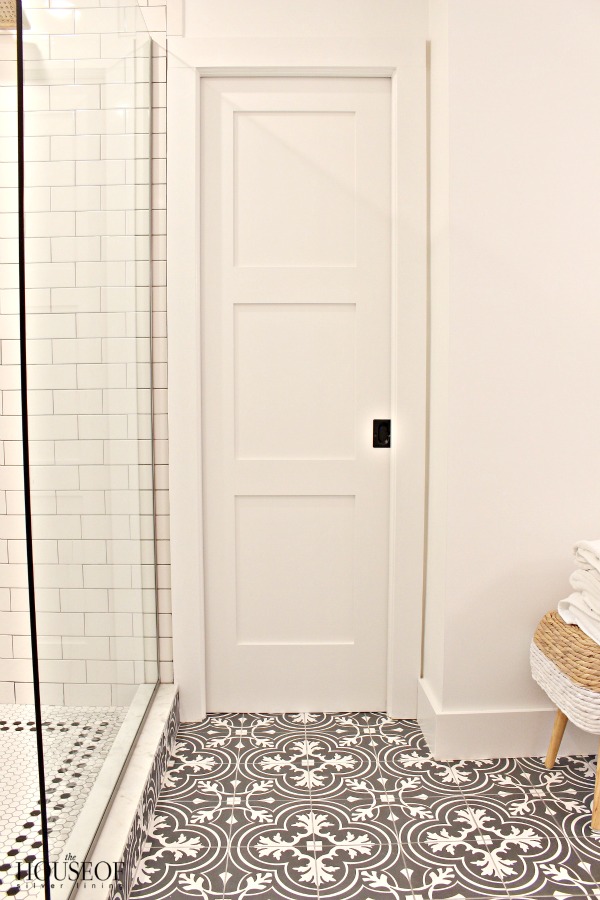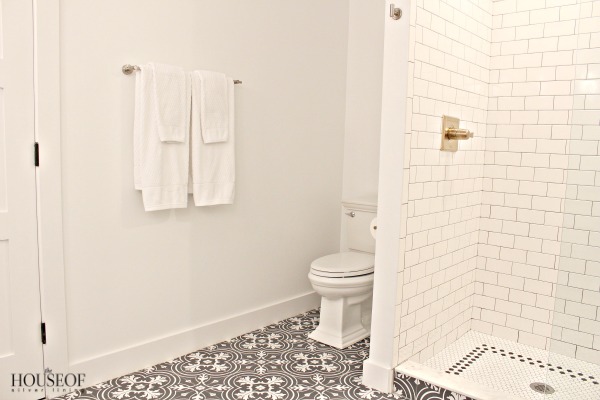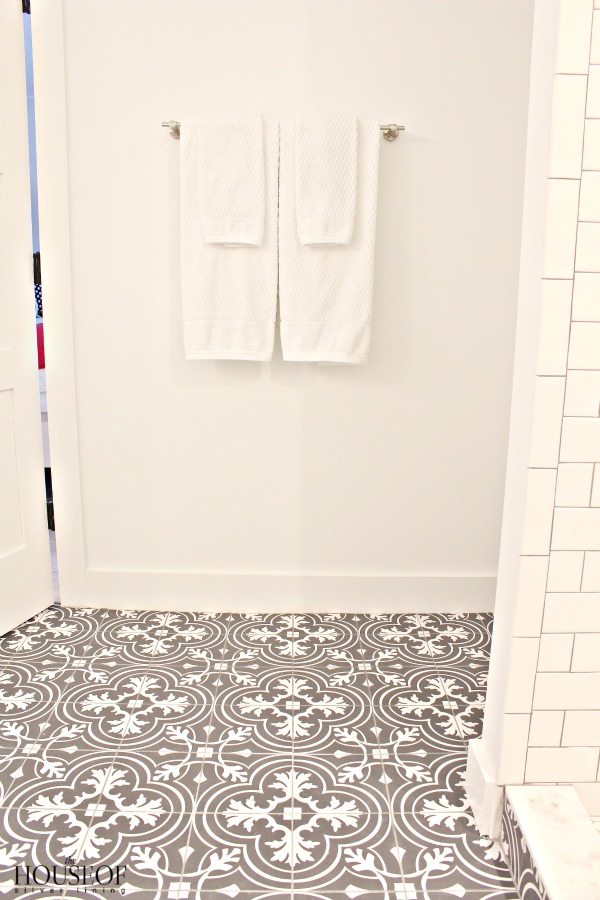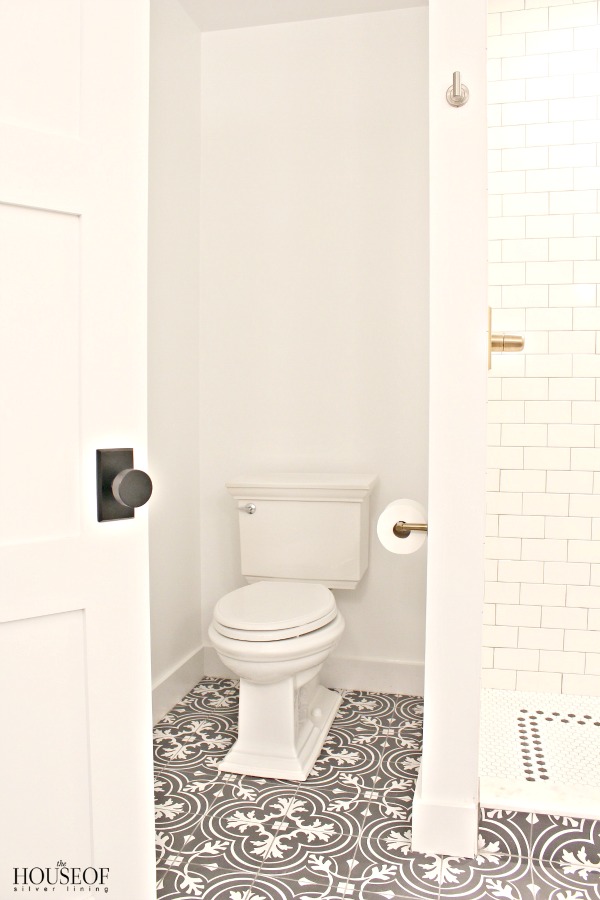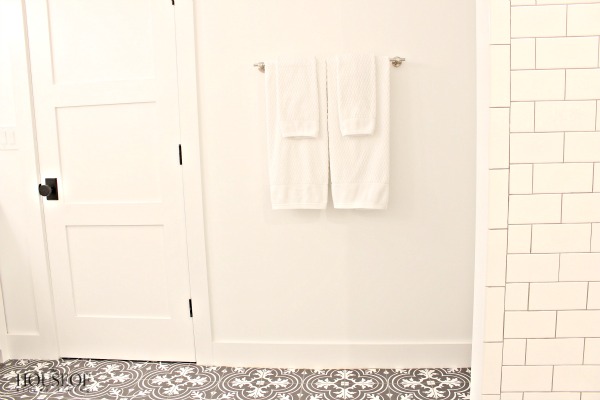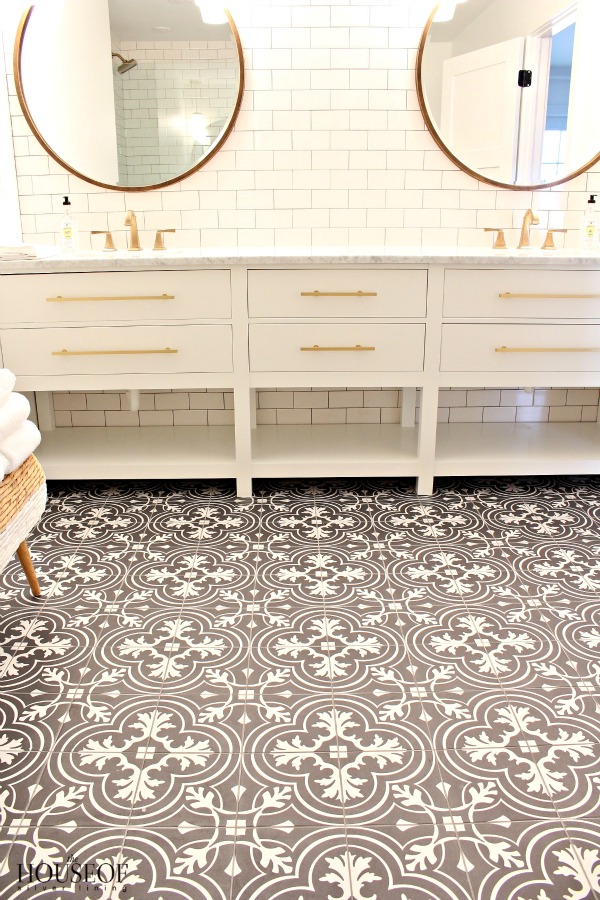 SOURCES:  COUNTERTOP – CARRARA MARBLE | VANITY – CUSTOM | PAINT – SHERWIN WILLIAMS PURE WHITE 7005 | BENCH – HOMEGOODS
We have wrapped up a FULL 2 weeks of renovation reveals!  In case you missed any of them you can see them here:  KITCHEN, DINING ROOM, LIVING ROOM, BEDROOM, GUEST BATHROOM. Thank you all so much for all of your love and excitement you have shared with me here and on INSTAGRAM!  Your excitement just drives me more to do the thing I'm so passionate about…design!

SaveSave
SaveSave
SaveSave
SaveSave