My Favorite Dark Gray Paint For Kitchen Cabinets
The number one question I get asked about in my home is what the gray color is on my kitchen cabinets. Well, that was the burning question for the past couple of years because I couldn't remember the name of the color I ended up going with. You'd think I'd be a bit more organized but sometimes I get in these crazy "cleaning out drawers" mode and throw away anything paper. The little paint swatch must have found its way into the trash and my favorite dark gray paint for kitchen cabinets was a mystery.
Recently, I finally called the cabinet painter who did the fabulous paint job on our cabinets in hopes that he'd have our paint color in his records. He did!! Woop! Thank goodness he's way more organized than I am. I should take organization lessons from him.
The mystery gray color is by Benjamin Moore and is called….wait for it…."Gray." Yep, just gray.
Benjamin Moore Gray (2121-10)
I LOVE it! It is the perfect charcoal gray that doesn't read blue or brown depending on the lighting. It's always just a good deep gray.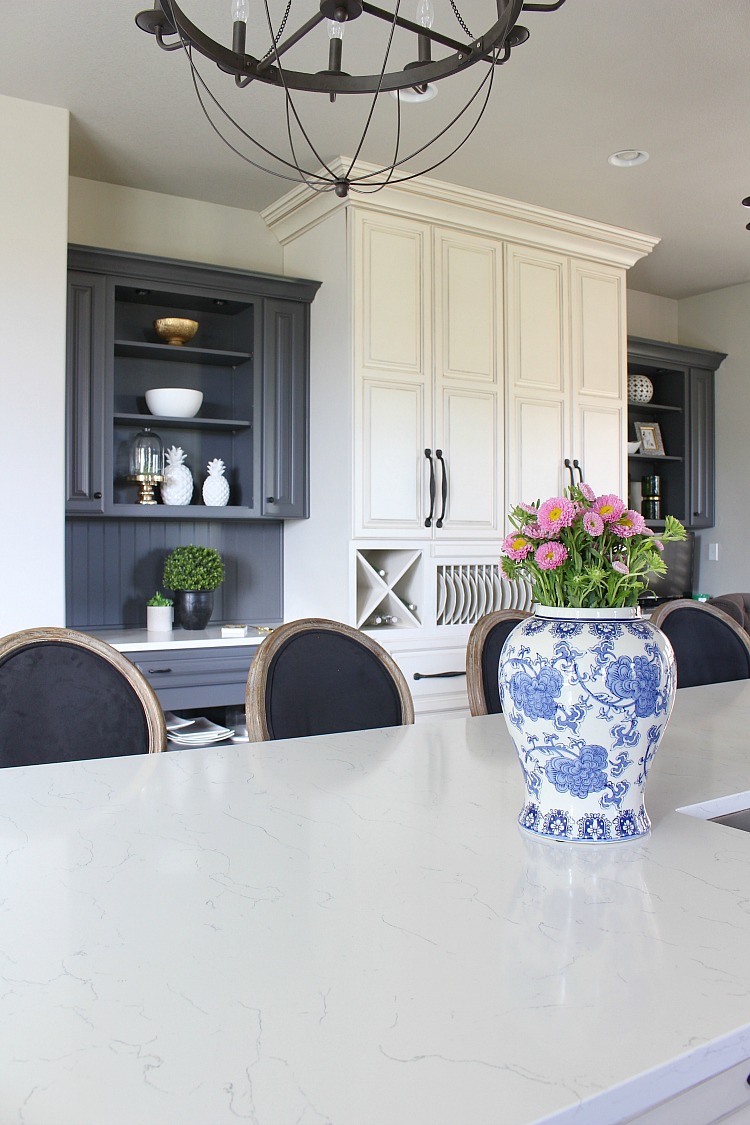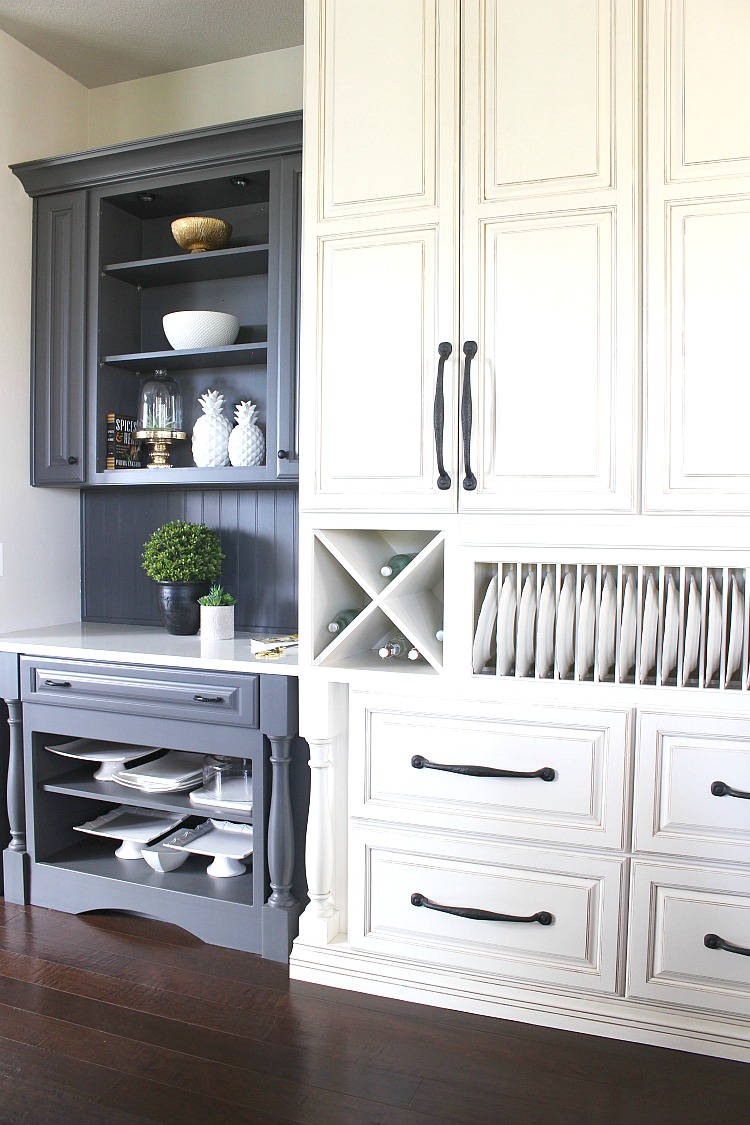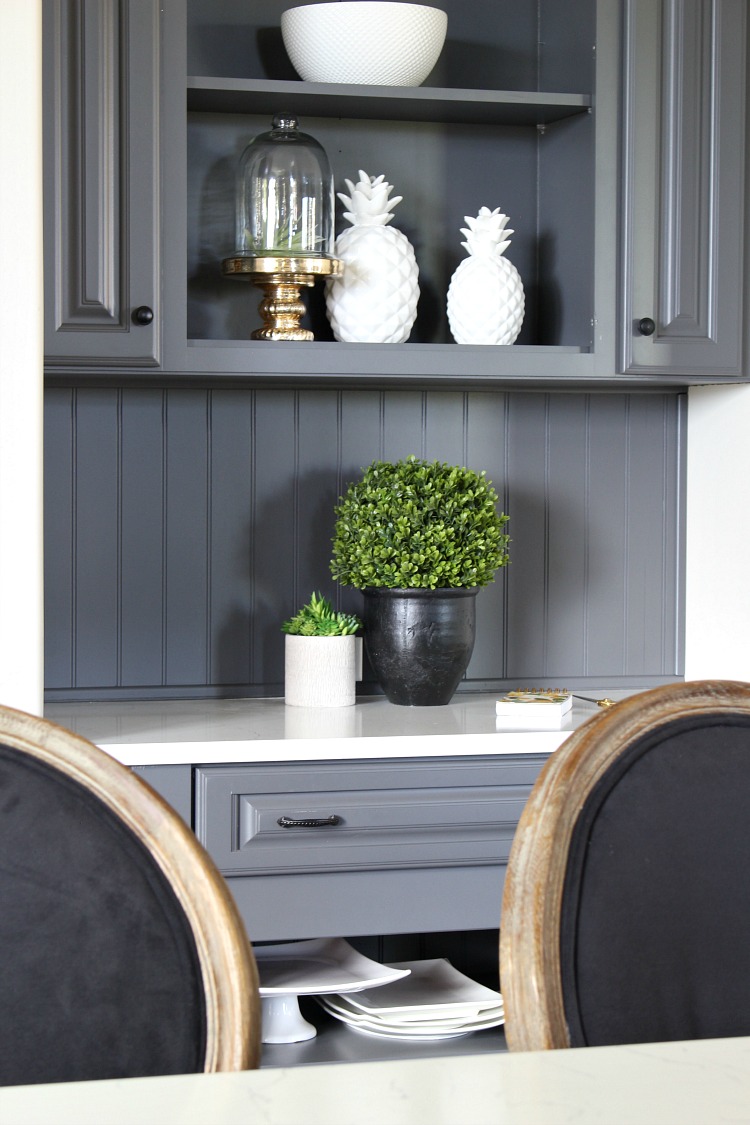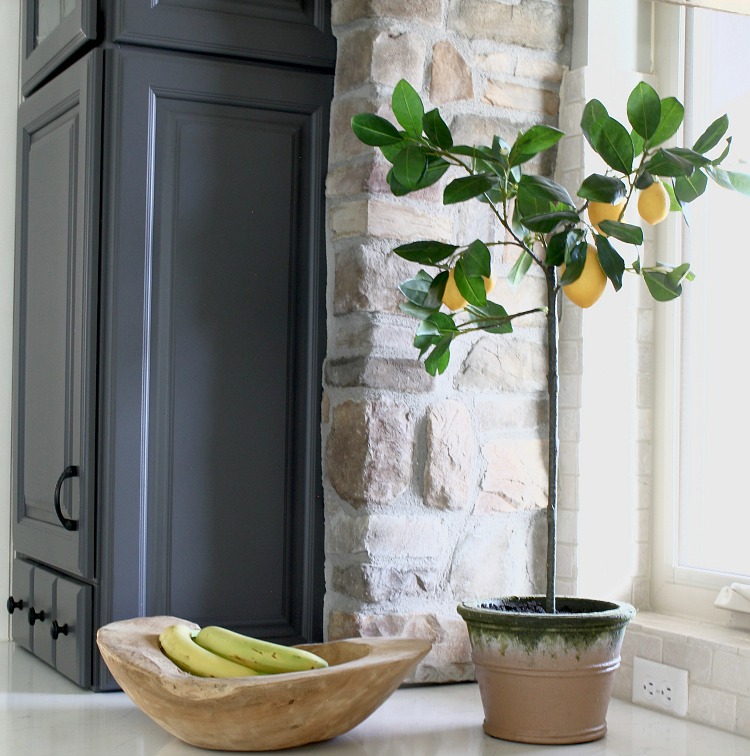 If I were to do my kitchen all over again, I would absolutely go with this paint color. I may even use it on some cabinets at The Forest Modern. Gray is a very tricky color to play with and more often than not I hear others complaining that the gray they chose is too blue or too brown. If you want to steer clear from either of those tones, this is your paint color. Promise!
You can see more of our kitchen and painted cabinets in our spring home tour.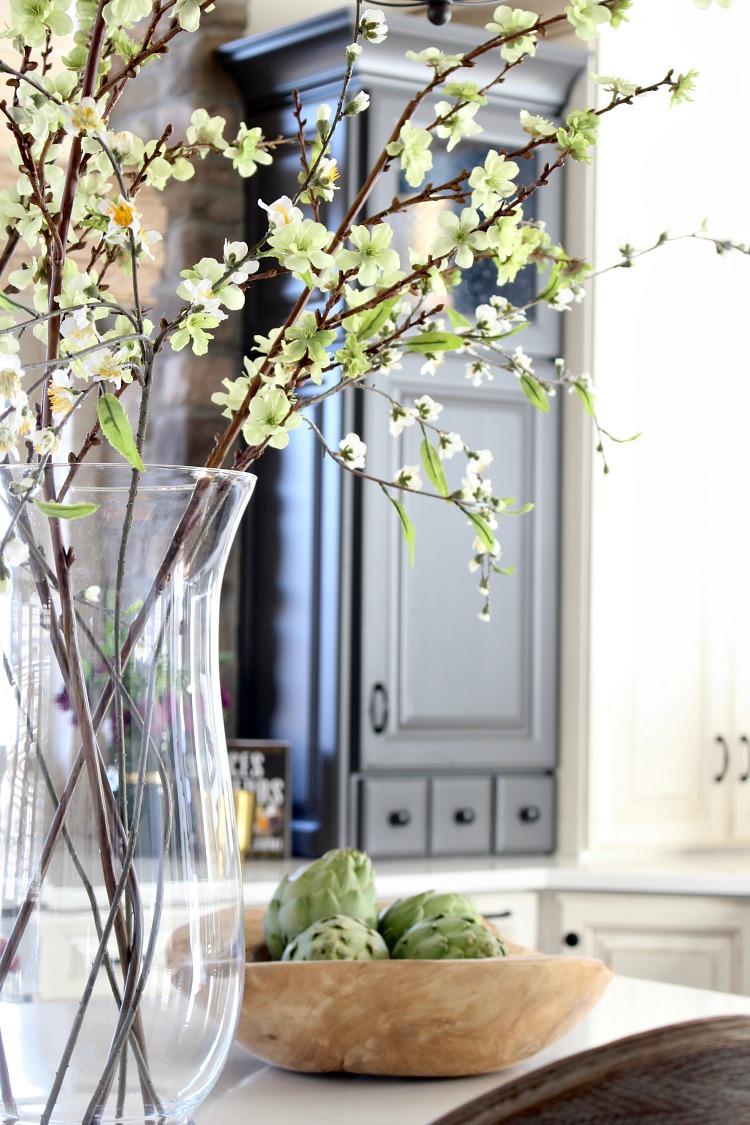 If you love before and after photos, you can see what our original cabinets looked like HERE.
I know there are a lot of tutorials out there on how to paint kitchen cabinets. I didn't trust myself to do a good enough paint job on my own for the space in our home that gets a lot of where and tear. Hiring the job out to a professional cabinet painter was the best decision and well worth the extra money. If you're local in Colorado Springs and would like my cabinet painters info, feel free to email me or leave a comment below and I'll get you his info.