Are you surprised to see me back already after my last post? I bought this cute lil' pumpkin yesterday and suddenly my house feels like fall.  Simple as that. I felt it noteworthy that a simple touch of the season just may be all you need to make your home feel the change of season.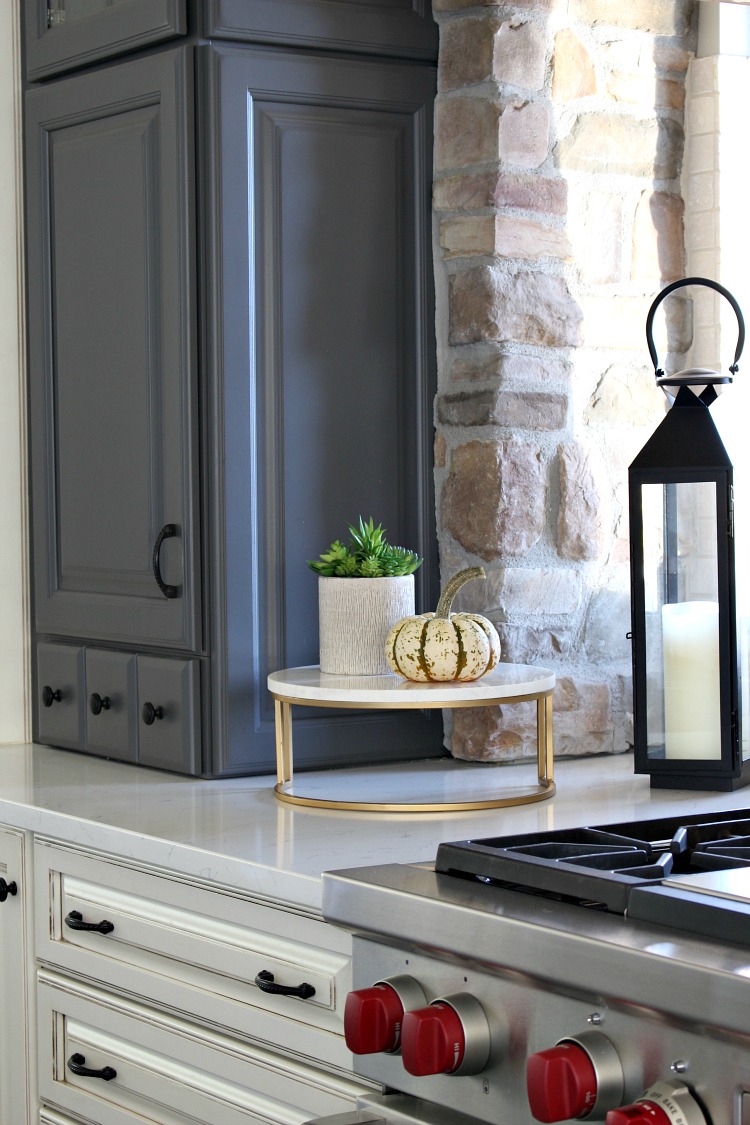 This marble and gold pedestal stand is also new for an upcoming halloween photoshoot I'm working on.  I love to pull out my old black lanterns this time of year as well.  If you have the budget to invest in some decor pieces that you can use year round but have even more fun with during the holidays, I always say get lanterns. I found these lanterns that are identical to mine. I also love these lanterns.
Last year, I used the lanterns in our family room for this fall tour.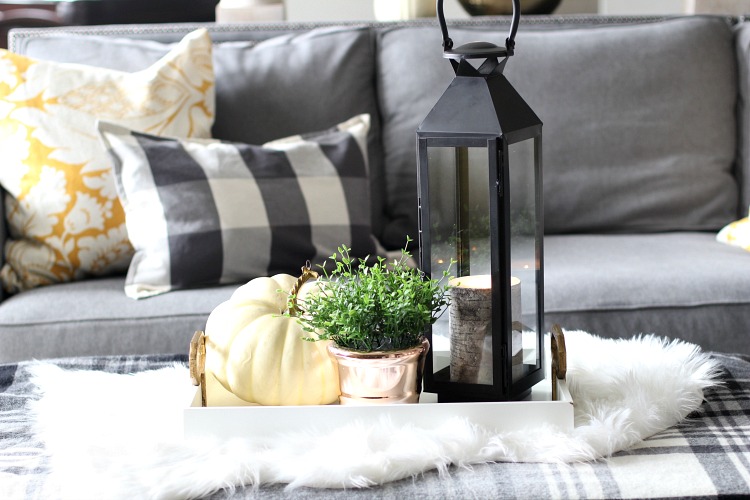 Buffalo check pillows are another fall favorite that I use from fall through Christmas. This one was from Pottery Barn a few years ago and unfortunately is no longer available. However, I found this one for a good price and may need to grab a few more for some other rooms in the home.
Don't overlook your dining chairs for a fun spot to plop a seasonal pillow too. Our fall kitchen tour from last year happened to be my favorite.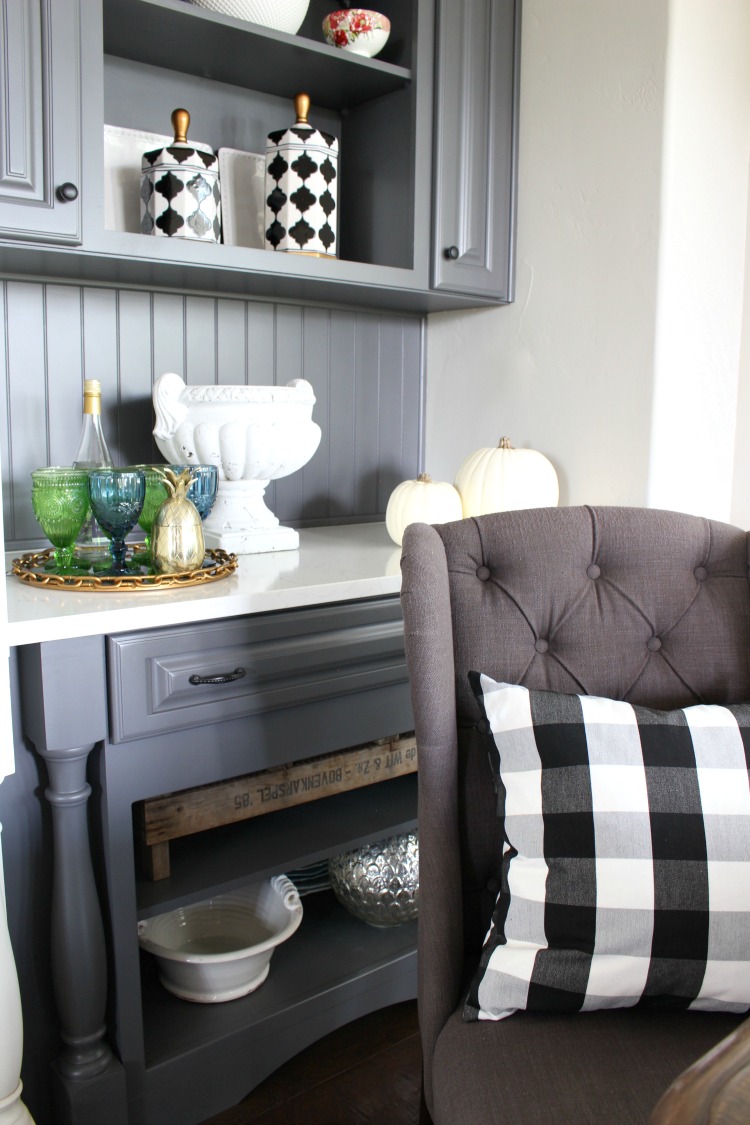 You can always find a warm throw blanket stuffed in a basket in just about every room of our home. Just a few days ago the temps dropped to the 20's and we got our first light snowfall. Yesterday it was back up to mid 70's and I was wearing flip flops. Crazy Colorado weather!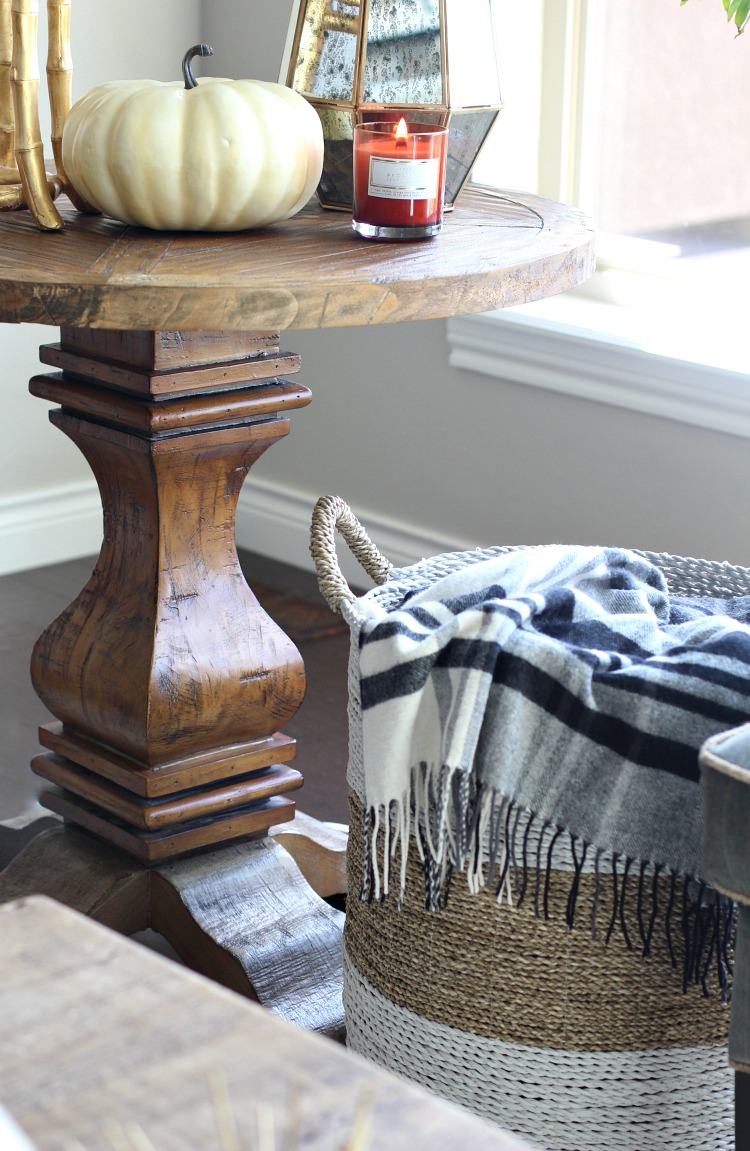 These are a few of my favorite throw blankets:

Last year I was in 5 fall home tours. This year, I had to turn down all fall tours. What I love about blogging though is that I can go back to previous years and enjoy the photos of our home decorated for each season. Some of you may have started following along with me only this year since we started building The Forest Modern. If you want to see our home in festive fall fashion, you can click on each photo below to be taken directly to the tour.
Our Bar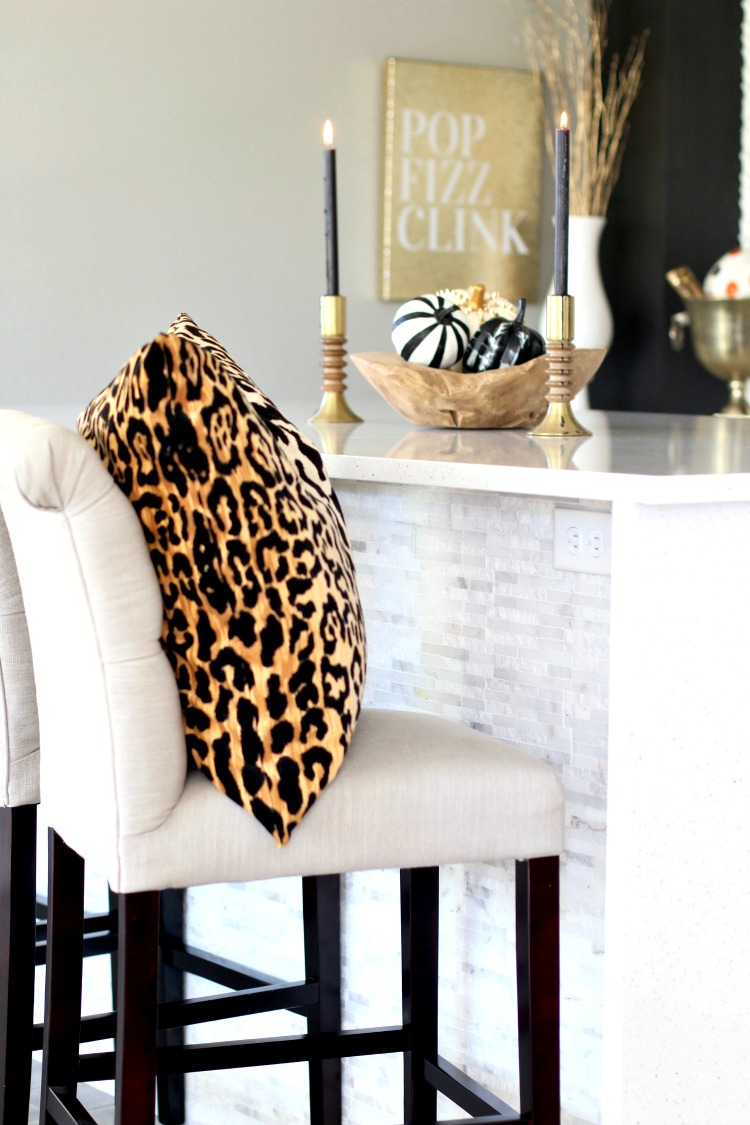 Our Living Room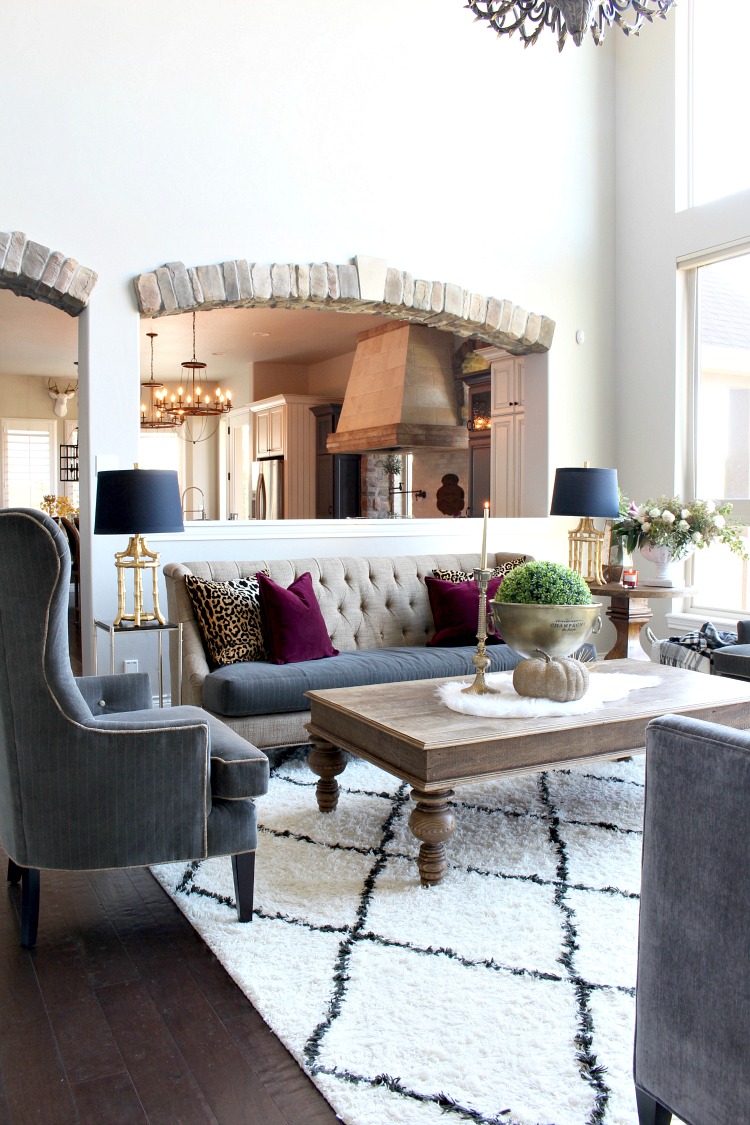 Our Loft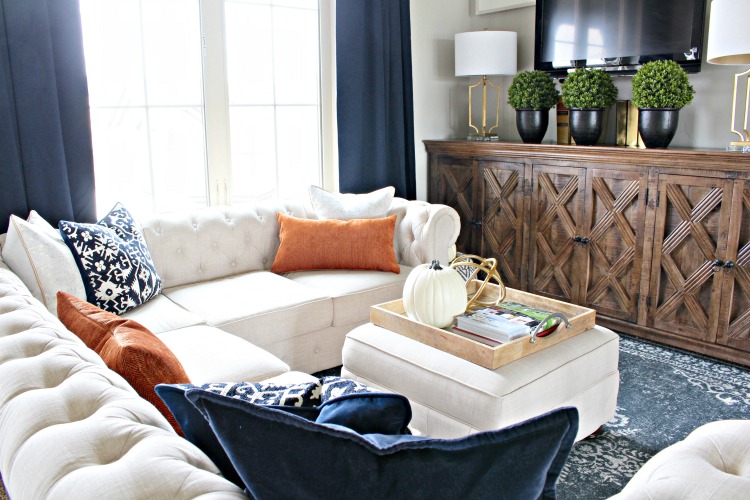 Our Courtyard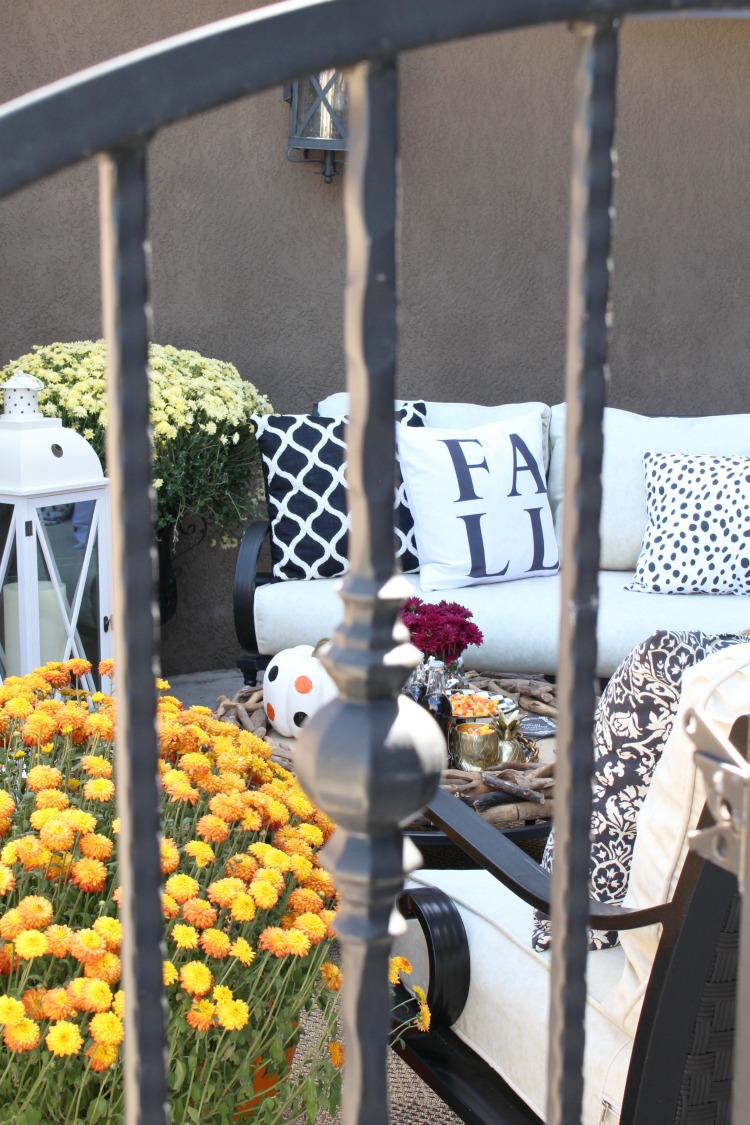 Happy Fall!