Store Bought Cake Makeover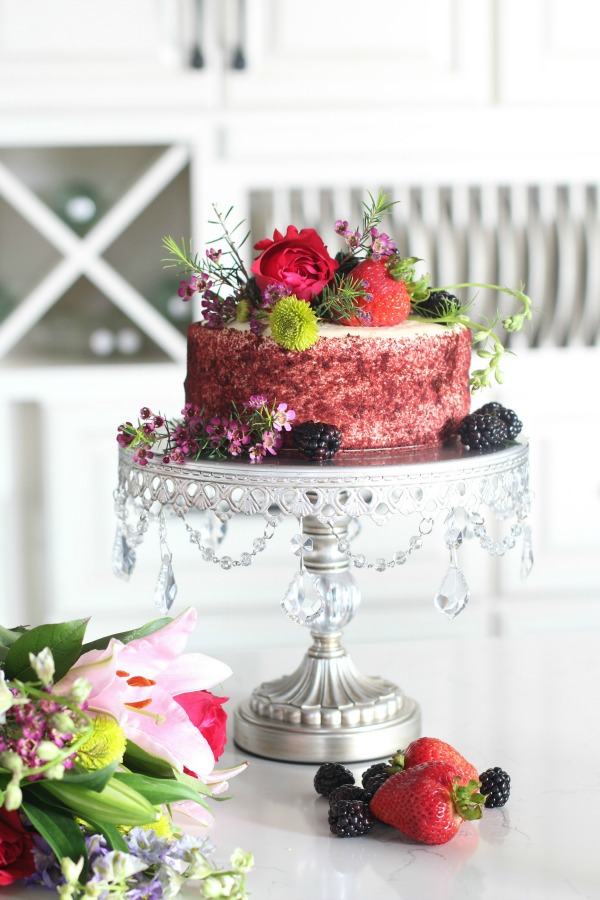 One skill I do not have is baking (or cooking for that matter).  I just don't have the desire or patience to whip up beautiful desserts.  I'm an "instant-gratification" kind of girl when it comes to whipping up something that looks pretty but super simple to create.  While planning what elements I wanted in the recent #forestphotoshoot (see story HERE and HERE), I felt like the tablescape needed to be adorned with beautiful desserts that would not only be pretty in photos but could also be eaten by our models after the session was done.  I went to the nearest Wal-Mart and found this red velvet cake for $8 (win!!).  I was about to give this store-bought cake a makeover with flowers, berries, and a pretty cake stand!  Easiest and funnest little DIY I've done.
Elements of a pretty cake
The Cake:  I chose this red velvet cake since the setting of the forest where it would be photographed would be accented with moody jewel tones.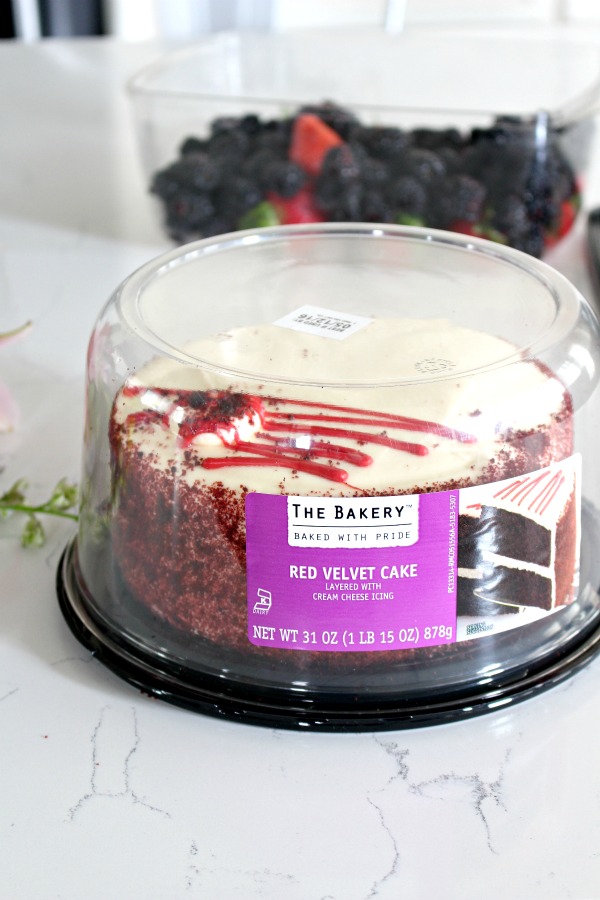 Flowers:  I chose this array of flowers since some of them look like the kind of flowers that grow wild here in Colorado.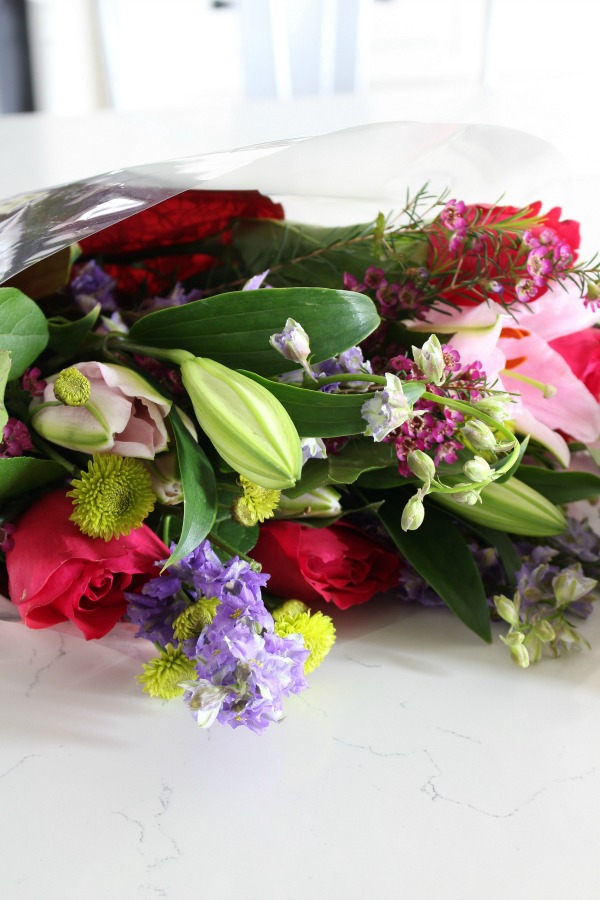 Fruit:  Strawberries and blackberries are always my fruit of choice for photos.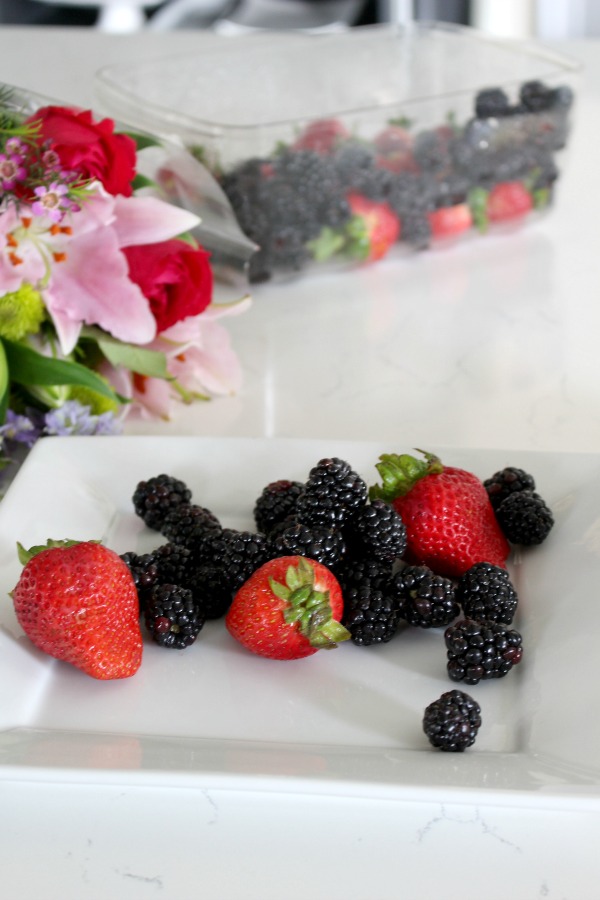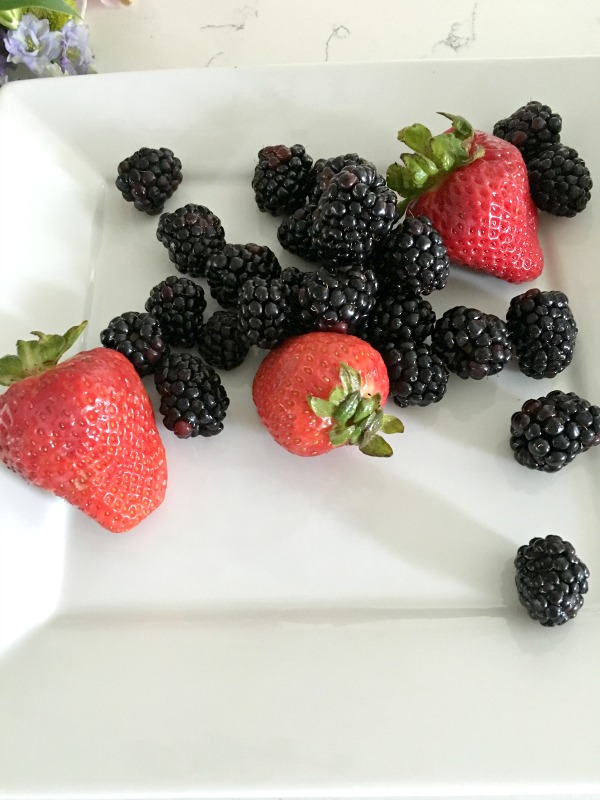 Pretty cake platter:  I have a collection of cake platters in all sorts of styles.  The hanging crystals on this platter will give my cake the elegant look I'm going for. (Pssst….my helpers in the background) 😉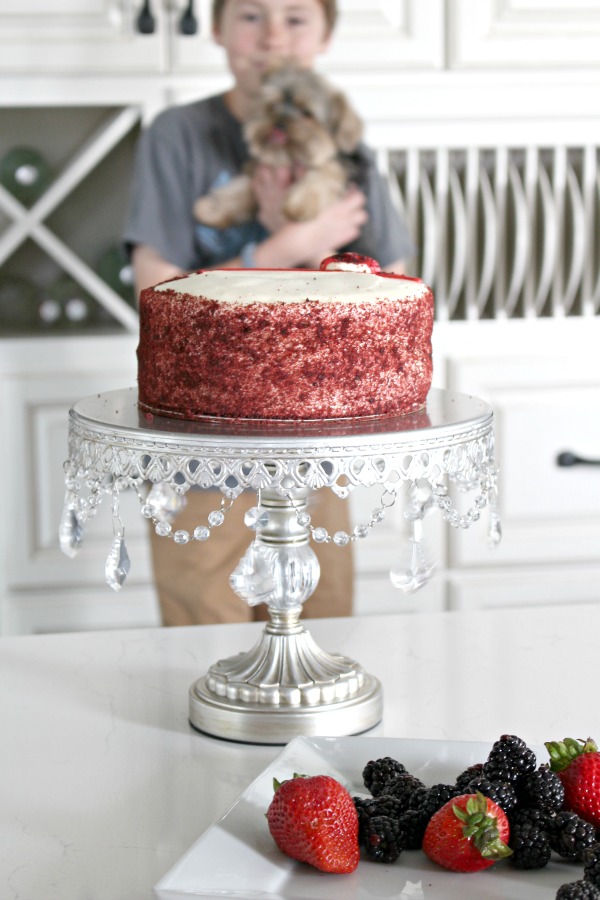 Shop The Look:

Arrange:  There is no rhyme or reason to how I added the fruit or flowers.  I simply started placing them until I achieved the look I wanted. This took me about 2 minutes!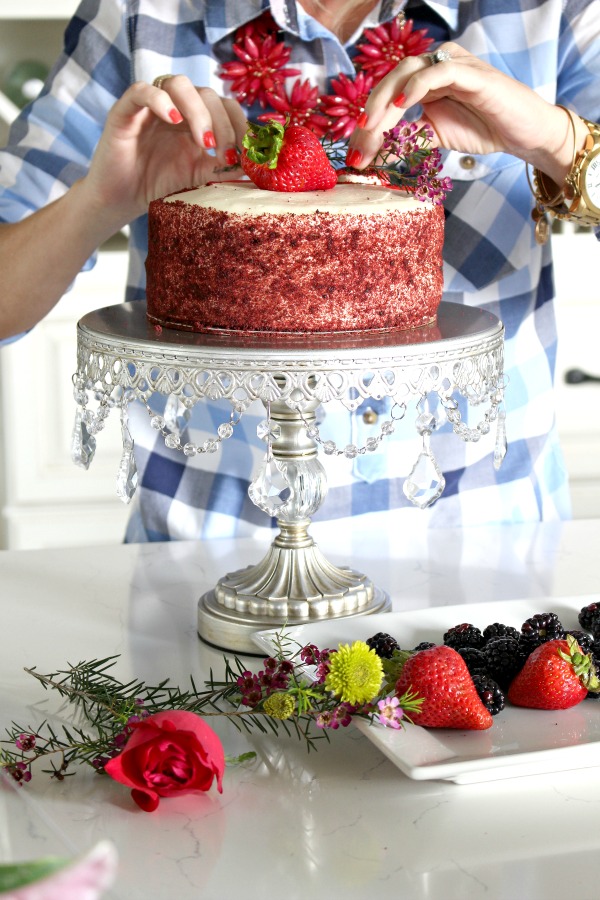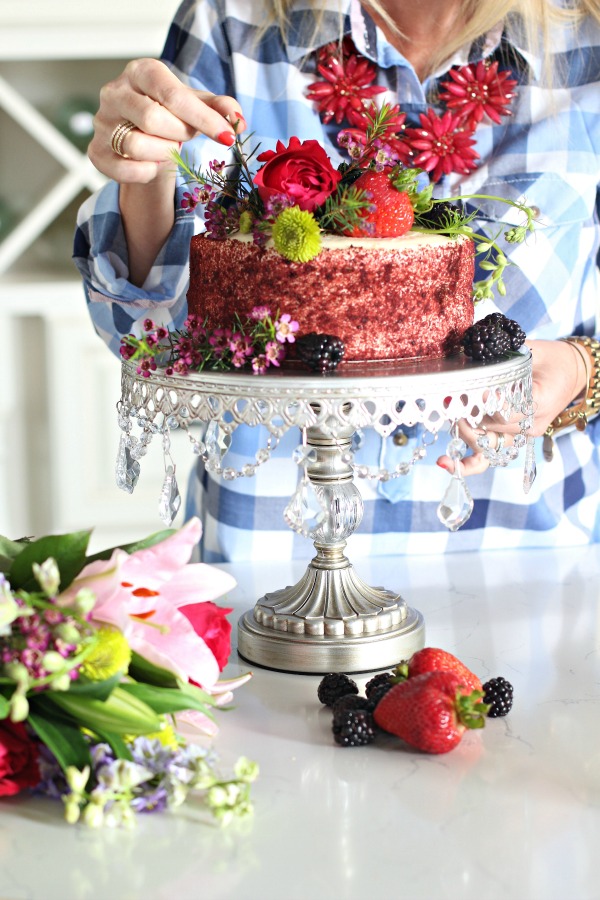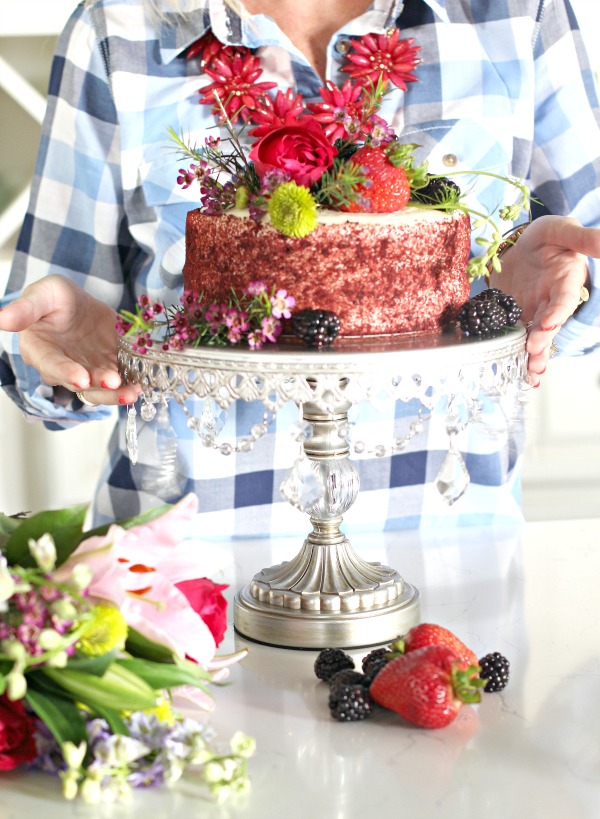 After I took these step by step photos, I disassembled my creation to pack up and take out to the forest.  I was able to recreate the same look in less than 5 minutes.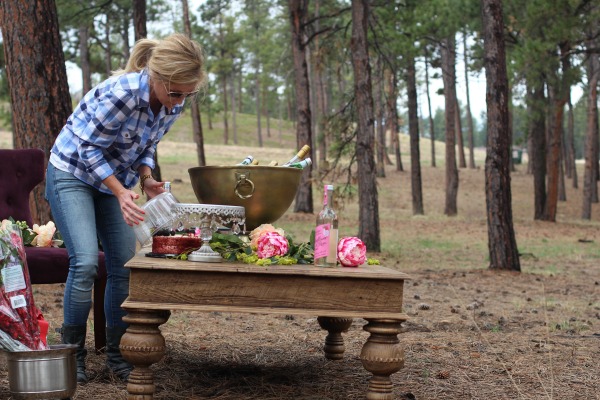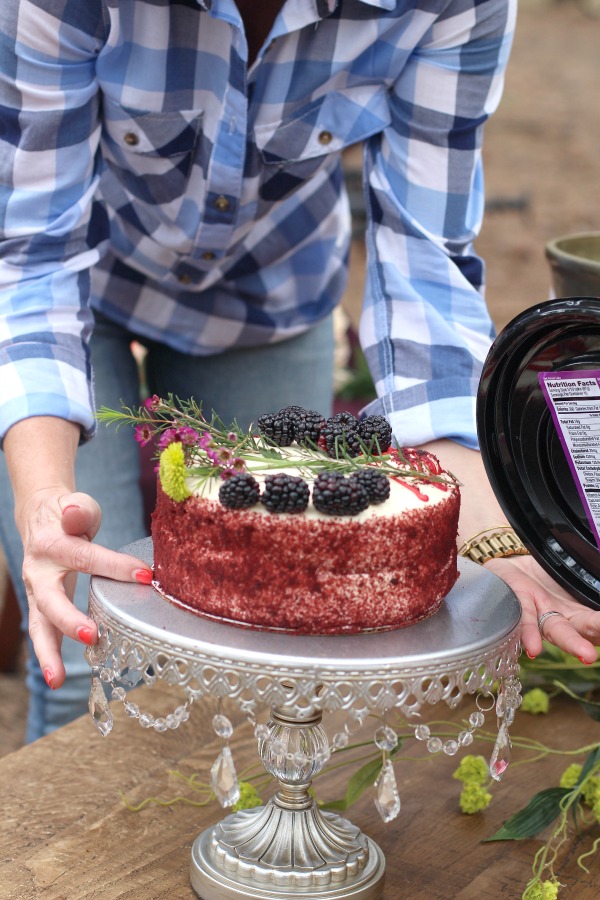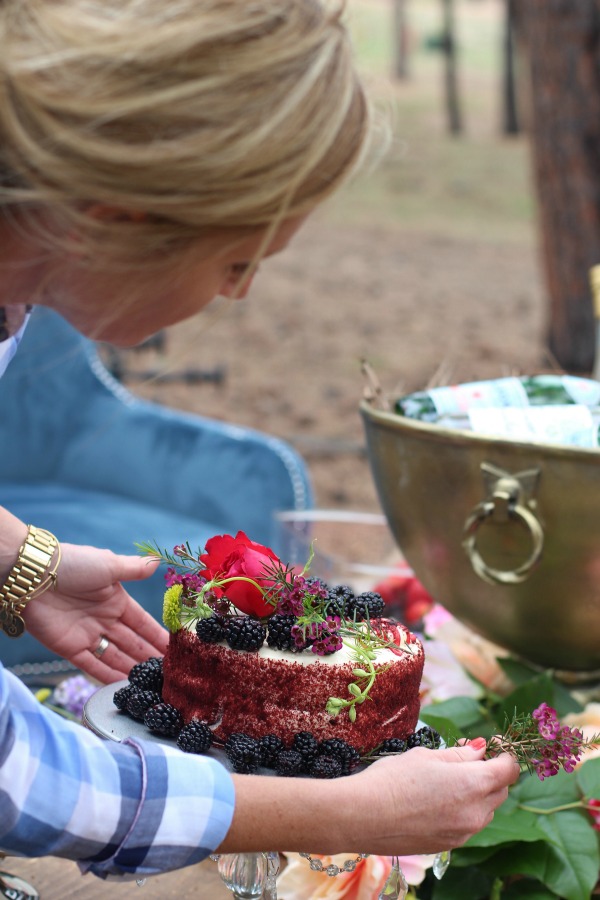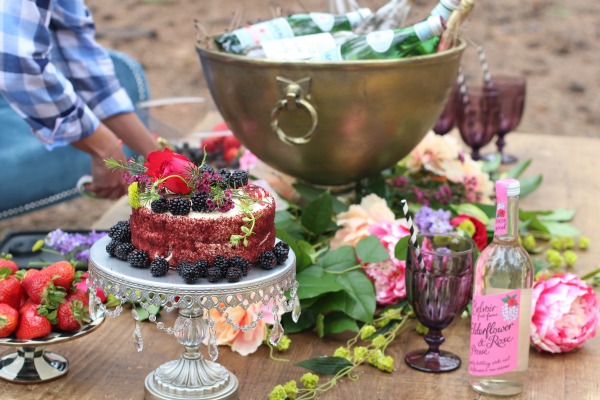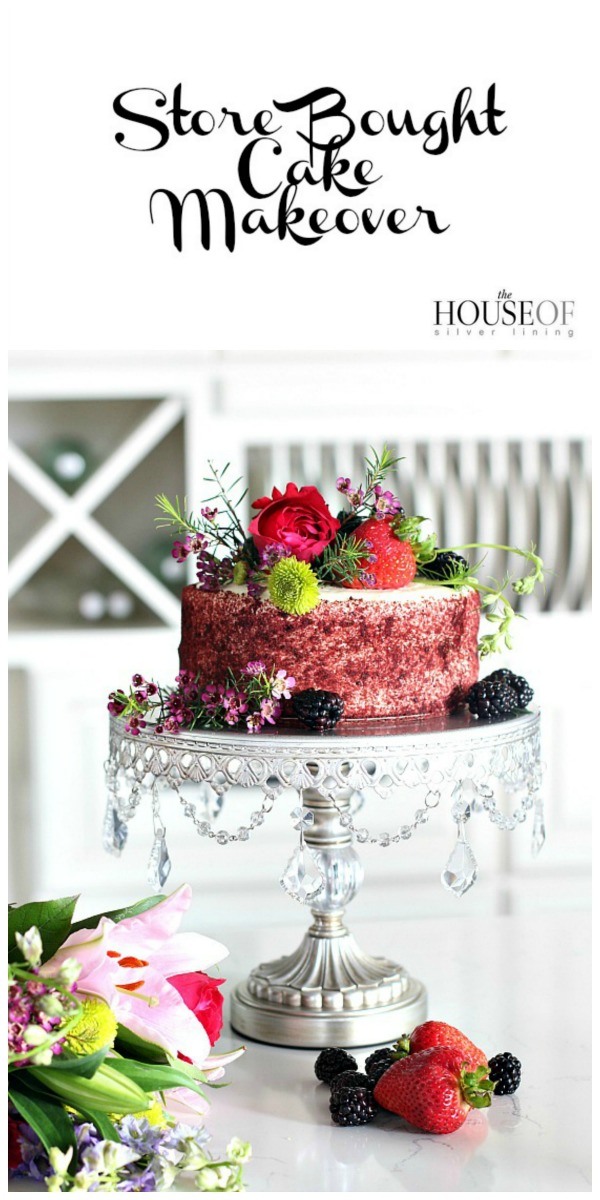 No need to spend a ton of money on a fancy cake from a bakery.  This store-bought cake makeover saved me a lot of money and I was so happy with the look!
Stay tuned, next week I'll be revealing the whole entire #forestphotoshoot!! I've been editing the photos and am going to have a hard time narrowing down which ones to share with you all.  They all turned out so good!! Remember, you can read the story on what this was all about HERE and HERE.