Hello! I feel like it's been forever since I've blogged but today I'm breaking the streak of silence with a little Sunday Best.
I'm not a new years resolution kind of gal but I have decided that 2017 is the year I dive back into a few things that I let slip to the side last year. I told Tim recently that we need to start "dating" again, at least once a week. I feel like with the hustle and bustle of life, sometimes we forget to let our hair down and put on a little make up and make the men in our lives a little gaga. Honestly, I could live in jeans, t-shirt and flip flops but I do love to bust out the cute stuff every now and then too.
Last night we went on our date and I wore this pretty lace top.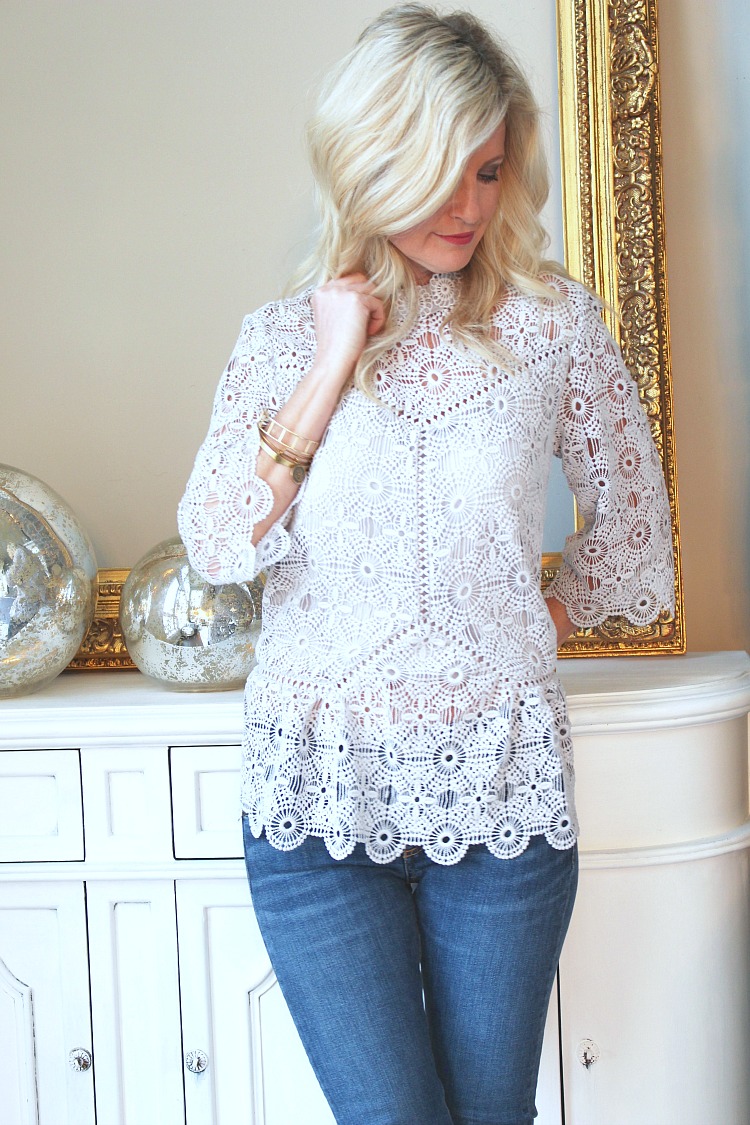 I love dainty little lace tops and this one is a fave.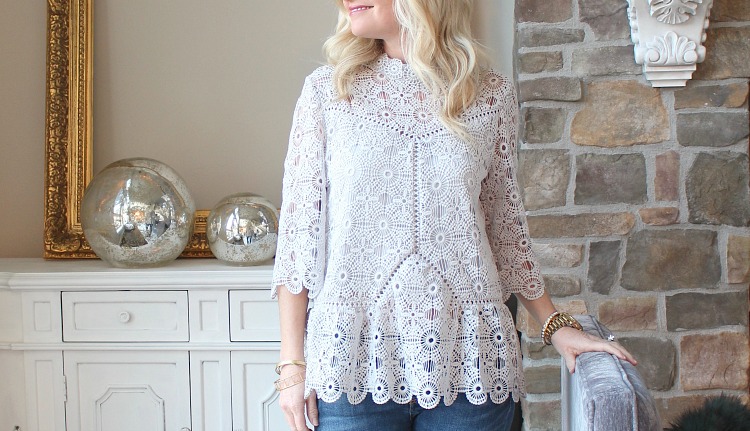 I love tops that allow breathing room and don't suck the life out of me. This one has a great fit and definitely hid my overindulgence of move theater popcorn.
Speaking of…am I the only one who thinks popcorn tastes way better by shoving it in your mouth by the handfuls?? One little popcorn just doesn't taste as good.  Half the bag ends up down my shirt in odd places and in my purse. Okay, I'm digressing here.
These jeans are a splurge pair I bought a few months back but I have to say they are the most comfortable jeans I own.  Someone here gained 2 lbs over the holidays and he's now eating carrots for snacks.  A whopping 6 lbs total and overweight.  Geez gucci!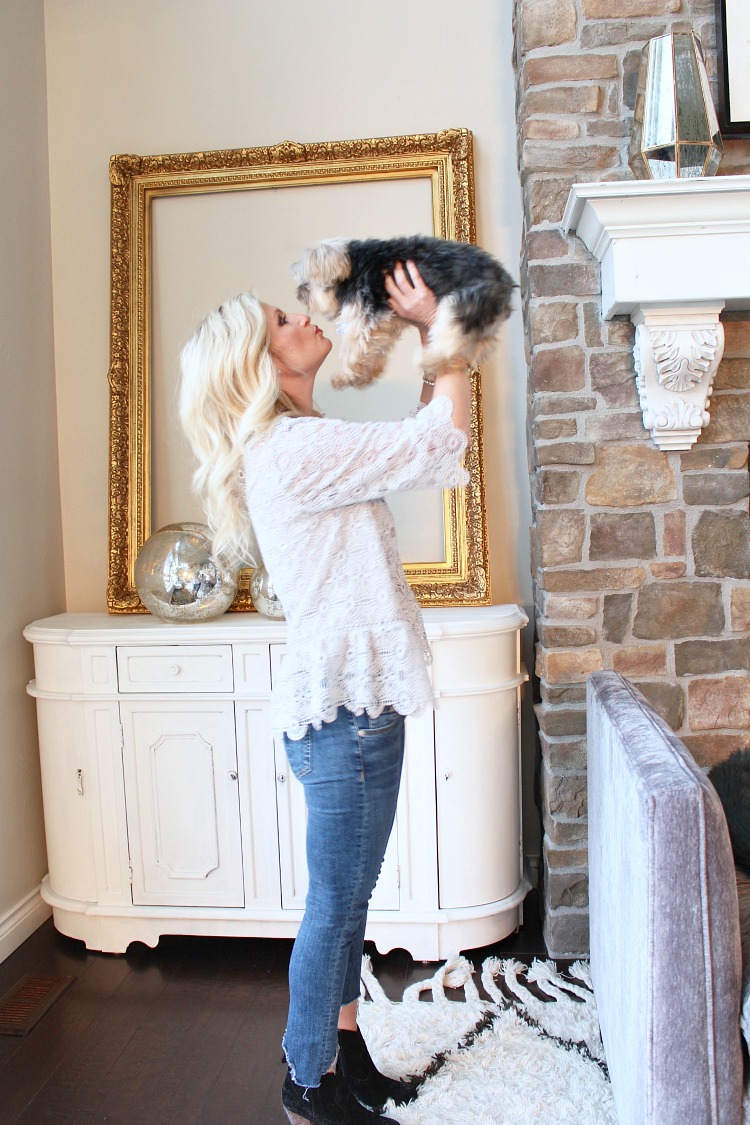 I've rounded up a few more tops that I'm crushing on.
Click on image to shop

This site has the best skirts too.  You may recognize one that I wore for this event and talked about how it influences my design style HERE. I got so many compliments on it!

Up next for my Sunday Best, I'm working on rounding up my tried and true best workout gear. I'm going back to my normal workout regimen of running 4 days a week. Gosh, it feels so good to just get outside and move, especially during these long winter months that can be a drag.  I'll soon be training for another race with Ethan and am curious if any of you would be interested in me sharing some tips on running? You can shoot me an email or even leave me a comment below.
I hope your weekend has been great!
Disclosure:  affiliate links used