The Forest Modern Holiday Styled Patio
Oh how fun it is to be able to welcome our friends into our new home, The Forest Modern, this holiday season! When I designed our large stone front entry with those massive 11 ft doors, I dreamed of  "photo moments" at Christmas time. As a blogger, I always think of how something will look in photos and actually that helped me quite a bit in designing our home. My holiday styling approach is very simplistic this year.  As you tour our home (Christmas Kitchen HERE and Dining Room HERE) you'll find I've taken a "LESS is MORE" approach to my holiday styling. I'll be sharing the rest of our Christmas home tour later this week so stay tuned. I had been waiting for a snowstorm to give us a fresh blanket of snow for photographing our outdoors. Unfortunately, mother nature is not cooperating so I decided to do a very impromptu photoshoot today with some very special members of our family. Bribes of treats were plentiful but they were good sports!
Say hello to Gucci, our 10 year old toy yorkie, and Kodak, our 2 year old Australian Labradoodle. They are always the first greeters at our front door. Our front entry has a modern chateau appeal with the large stone stairway against the black board and batten. It's even prettier when the ground is covered in snow!
**affiliate links used in this post for your shopping convenience. See our disclosure and photo policy HERE.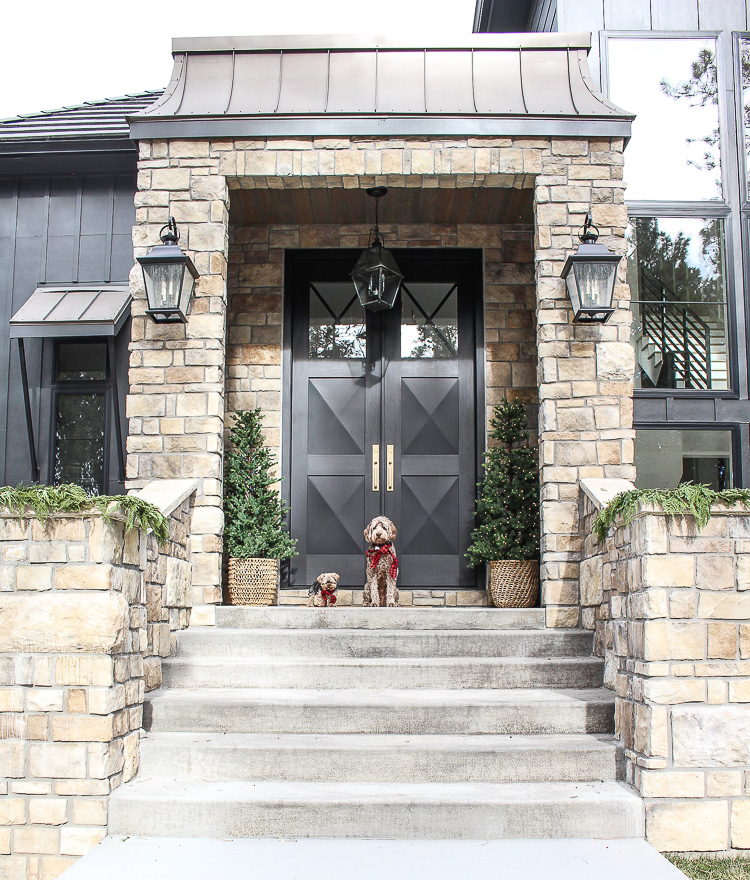 I mean this should be on a Hallmark card. These boys we're so on cue! For like 5 second intervals…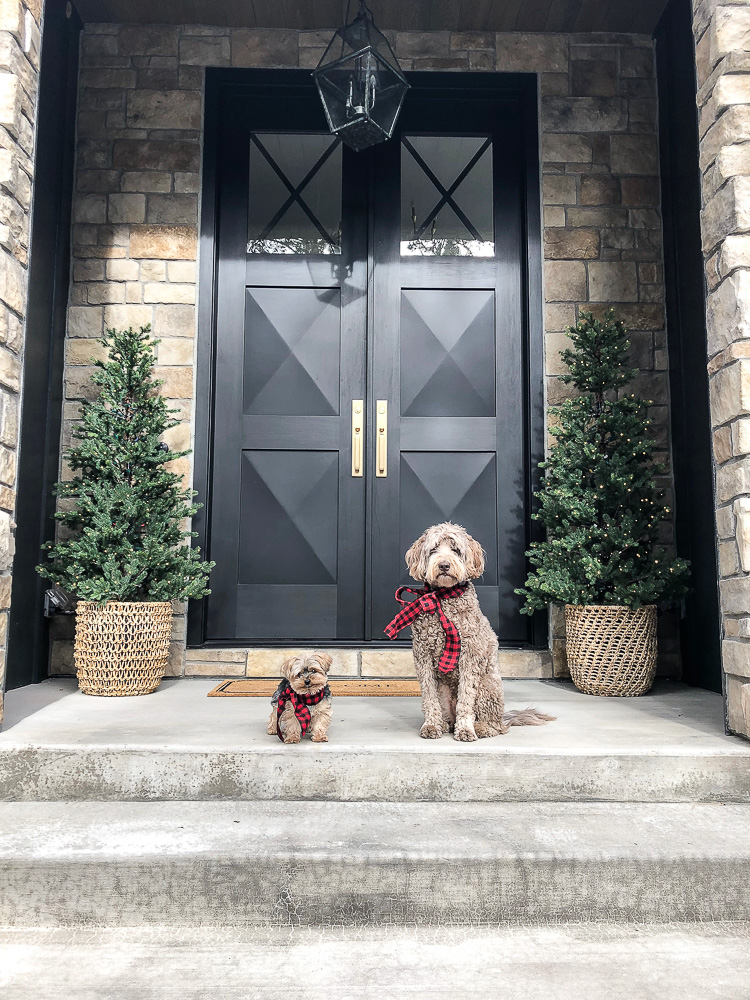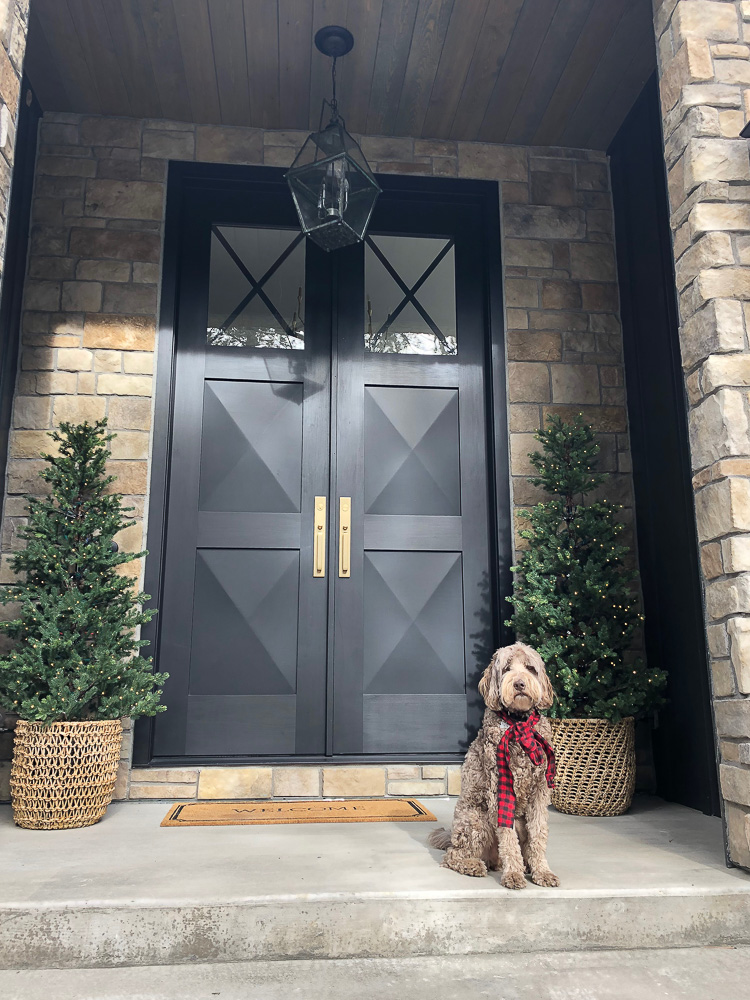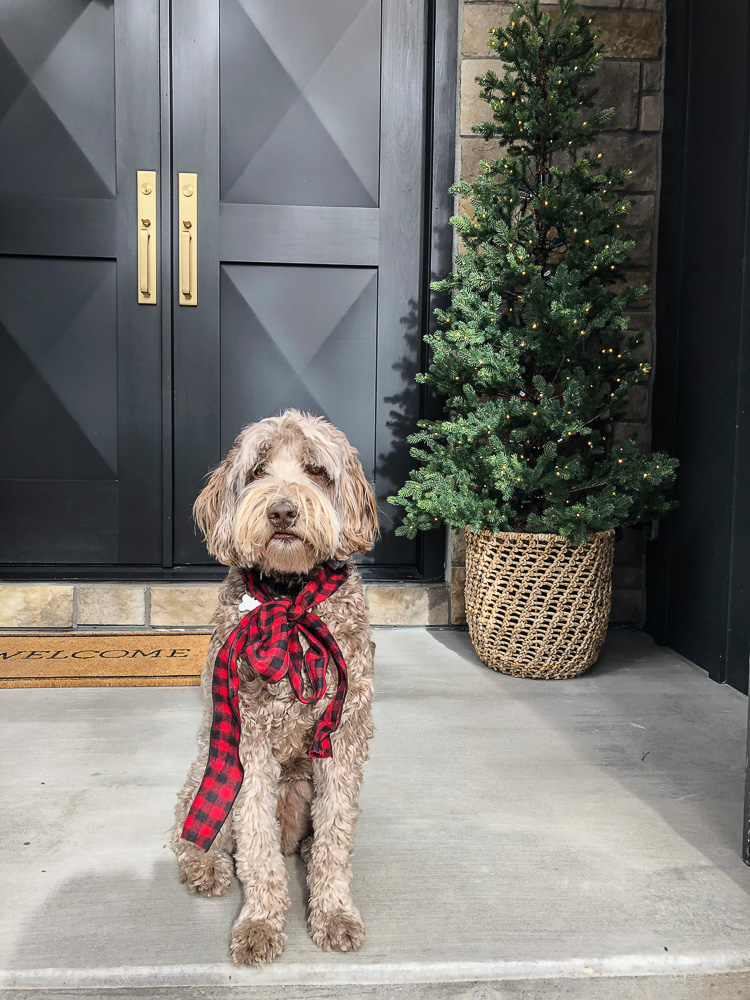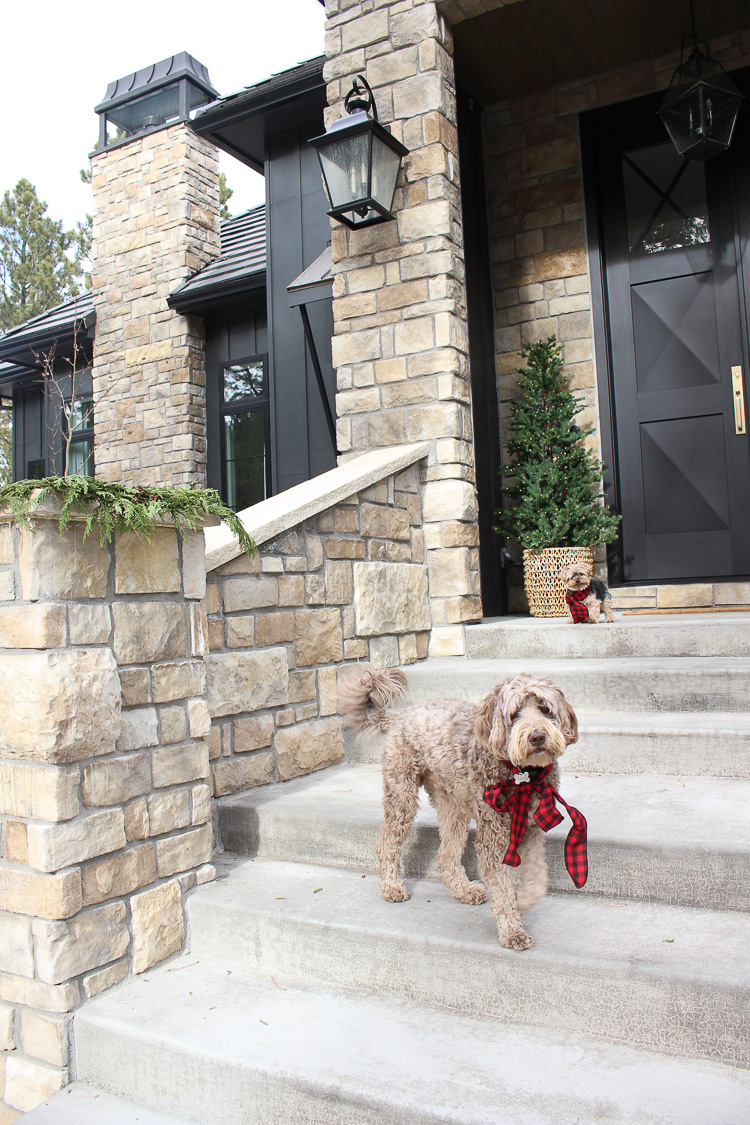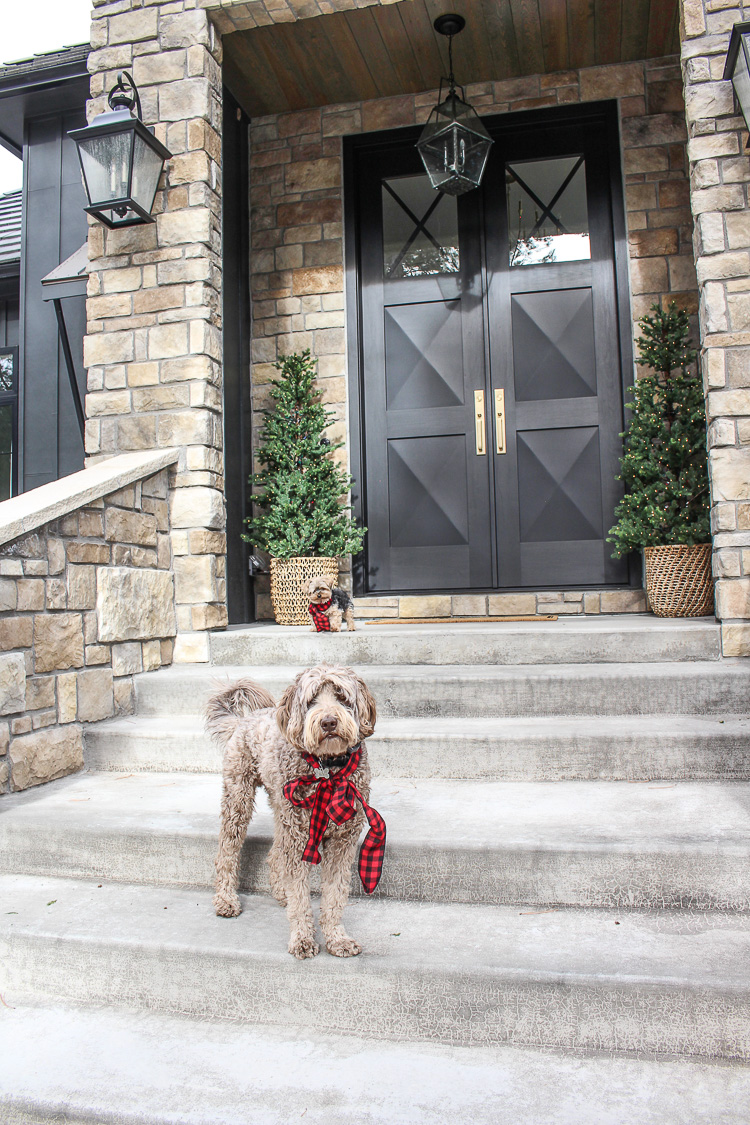 Our Christmas trees are 6.5 ft tall. The urn base they came in wasn't quite my style so I found these cute baskets at Homegoods to set them in. The lights are mini and there are a lot on these trees. Hard to tell in daylight, but so pretty at night!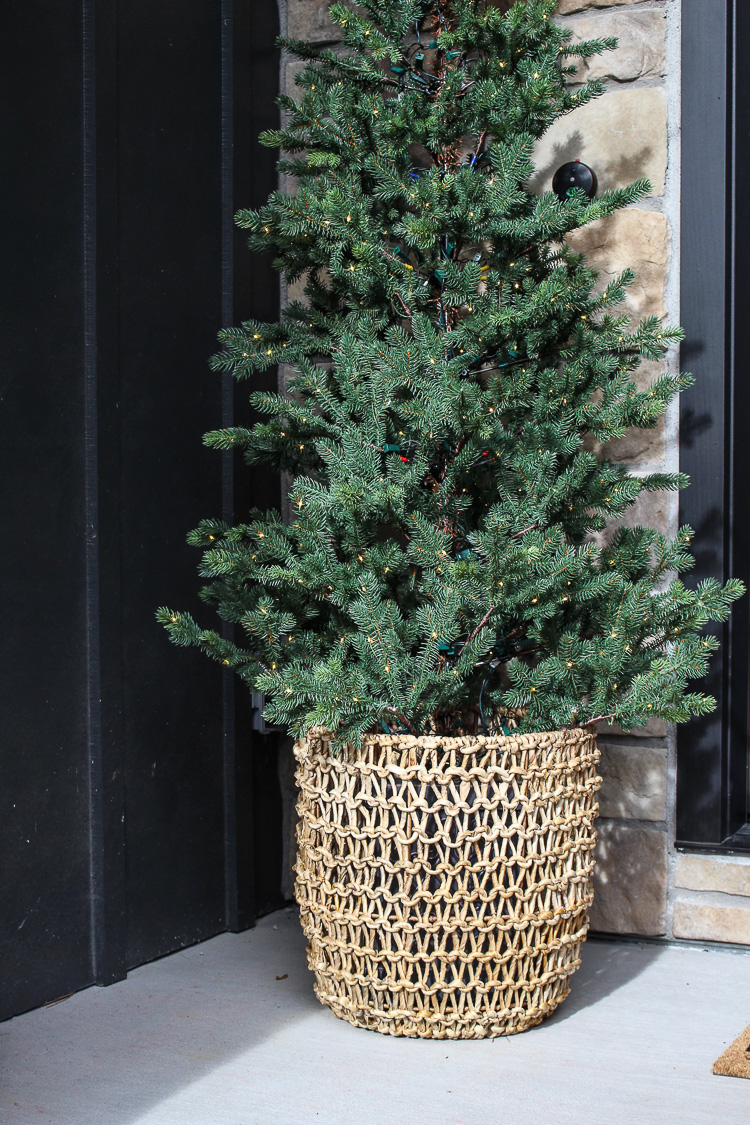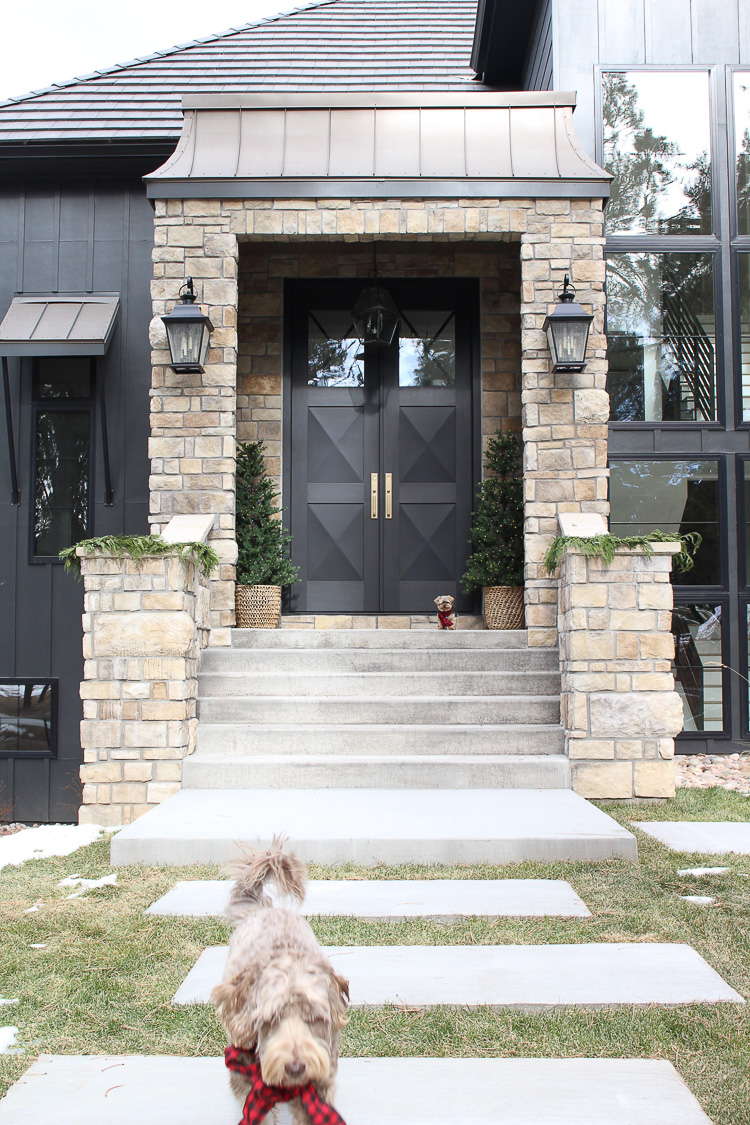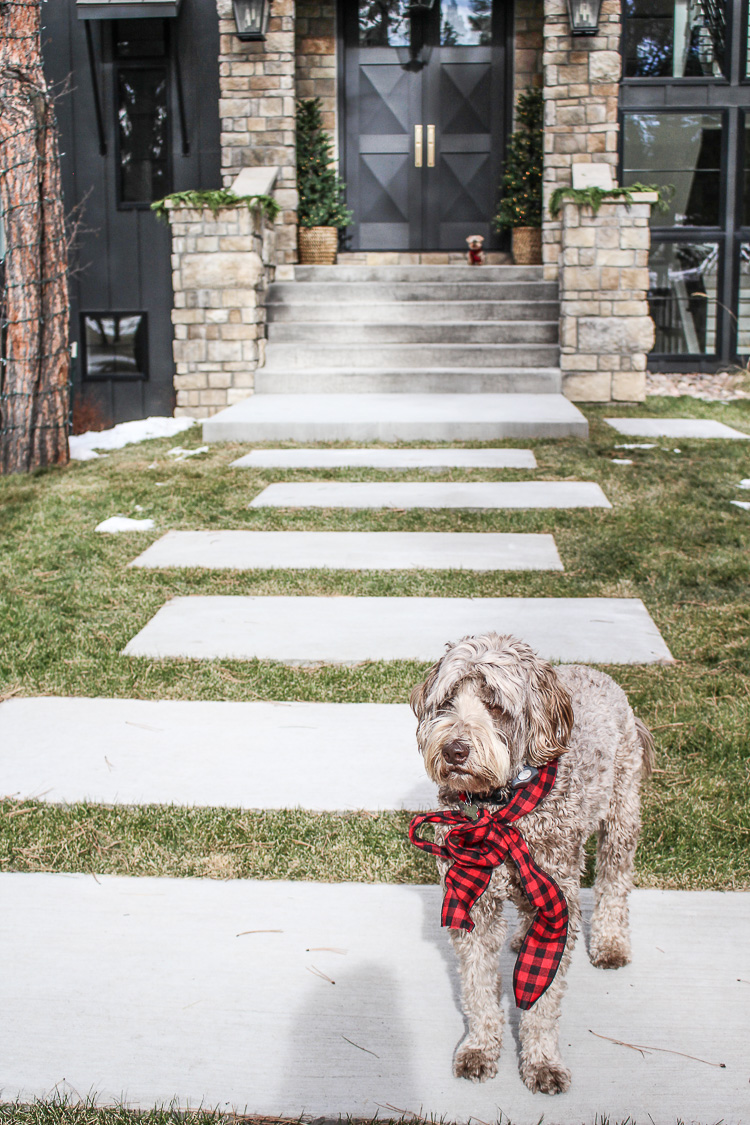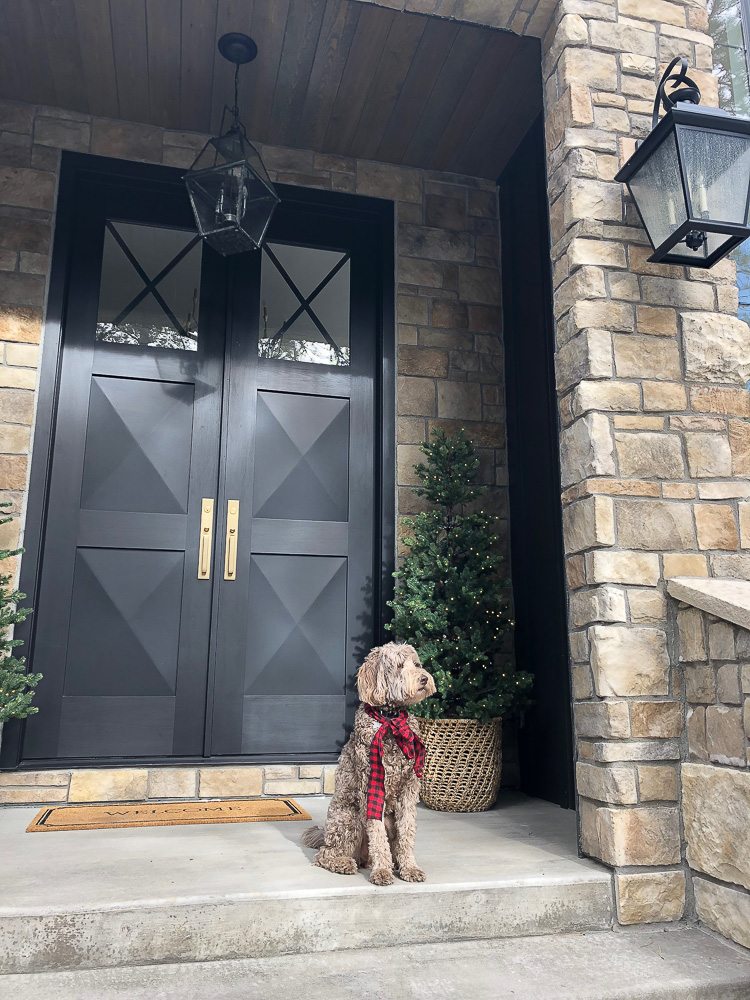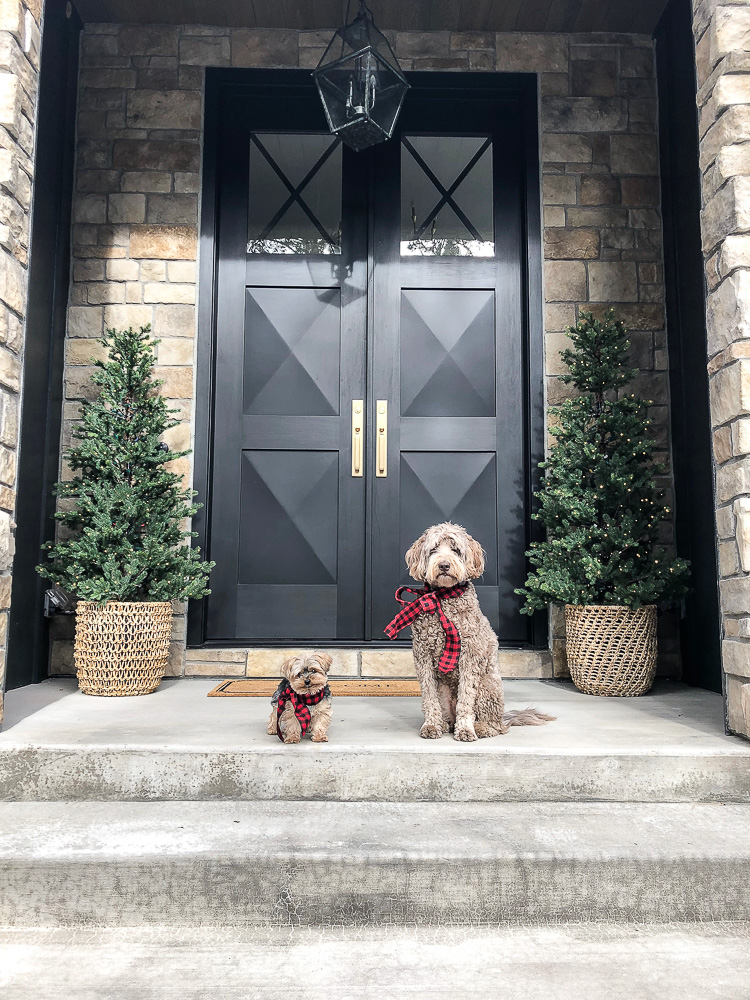 Our furry boys were such good sports! They may have gained a pound with all the treats I gave them but it sure was fun! They even were cooperative enough to sport some plaid ribbon. Kodak may have chewed on his by the end of the photoshoot.
We can't wait to share the rest of our home all styled for Christmas later on this week. I hope you come back and visit!