Fall Decor Ideas With Books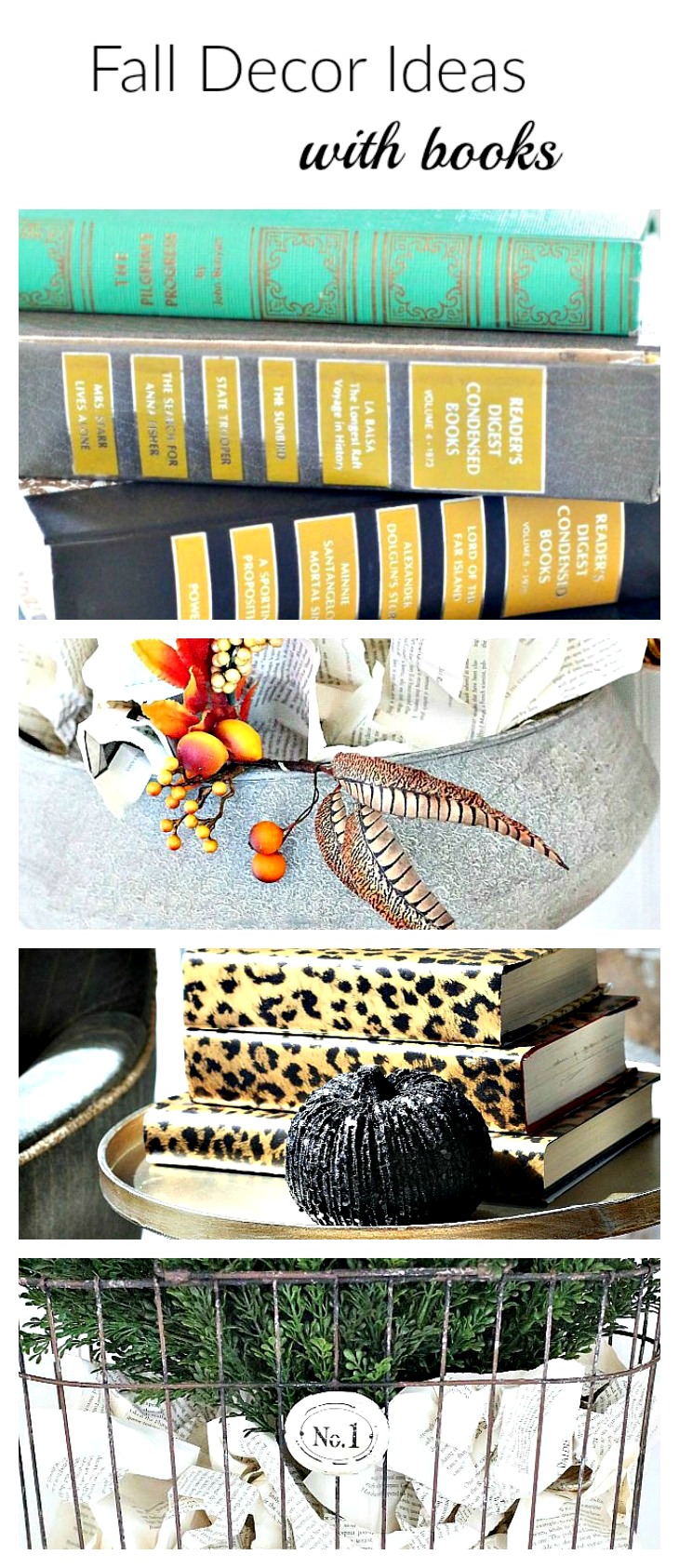 It's that time of year when the hints of fall are in the air here in Colorado.  For those of you who live in climates where the heat index is still like a smoldering furnace, you may not even have fall decorating on your radar.  If I were at the beach cottage this time of year, I'm sure I wouldn't be decorating for fall quite yet either. But living in Colorado means beautiful fall weather that comes early.  This whole week we've had temps getting down to the 40's in the daytime and daily afternoon rains.  Fall is definitely in the air in my neck of the woods. This weather makes me want to nest in my home and start thinking of all that fall decor that I love so much. Today, I'm showing you one of my favorite fall decor ideas with books.
I've collected a library collection of old books purchased from thrift stores and yard sales.  I love the colors and textures. I even love the smell of old books. That may sound a bit weird, but I was the child who used to sniff every single page of a book after each turn of the page I read.  My family used to laugh at me because my nose was always buried in a book…literally!  Books are one of the most affordable design elements in a room.  They are practically free, especially when you spot them at places like Goodwill for 25 cents/book.
Design Tip:  Use books with pretty covers to add a pop of color to a room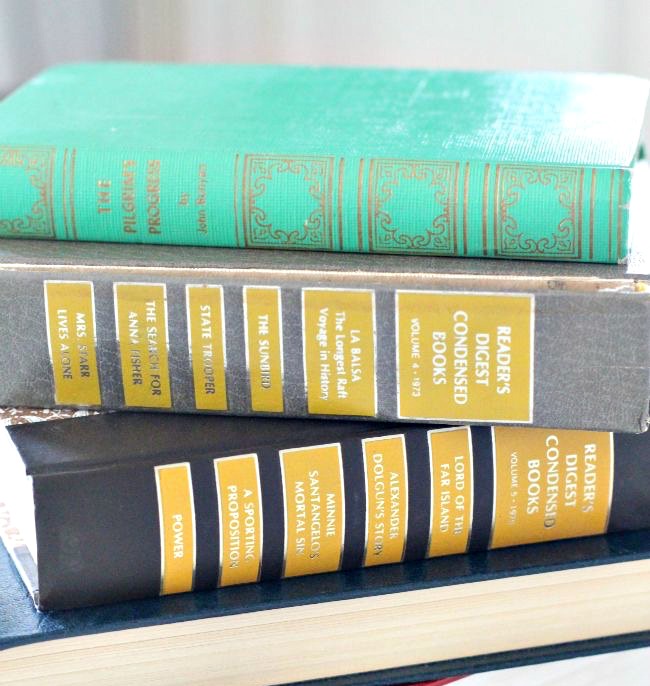 Not only do I love to display my books, I also love to tear out the pages and use those in my fall decorating as well.  Something about the black script on the antique white pages that I'm drawn to. Here, I simply crumpled a few book pages and placed them in an old metal urn for a fall centerpiece.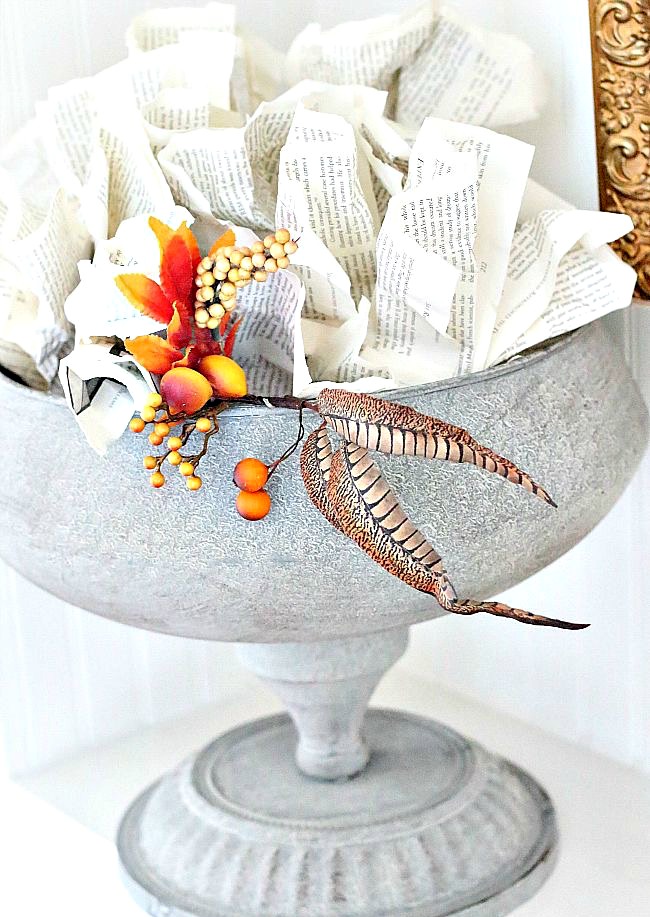 Fill a metal wall basket with them.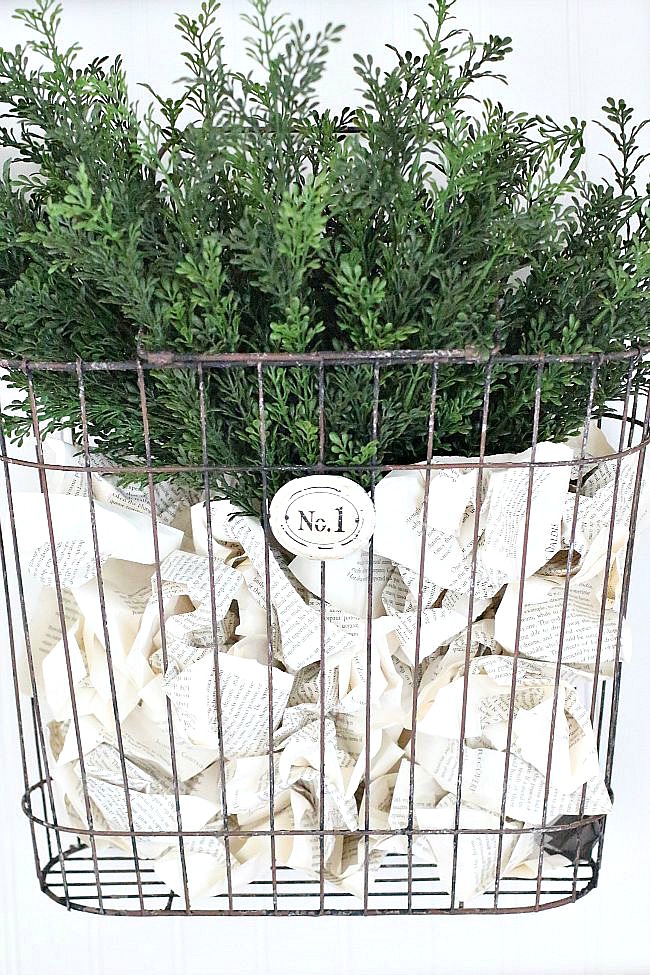 I also like to cover some books that may not have the prettiest book covers with wrapping paper.  I found this leopard print wrapping paper at Homegoods last fall and was able to introduce this print that I love into my fall home tour.  Check out the book cover tutorial to see how easy this DIY was.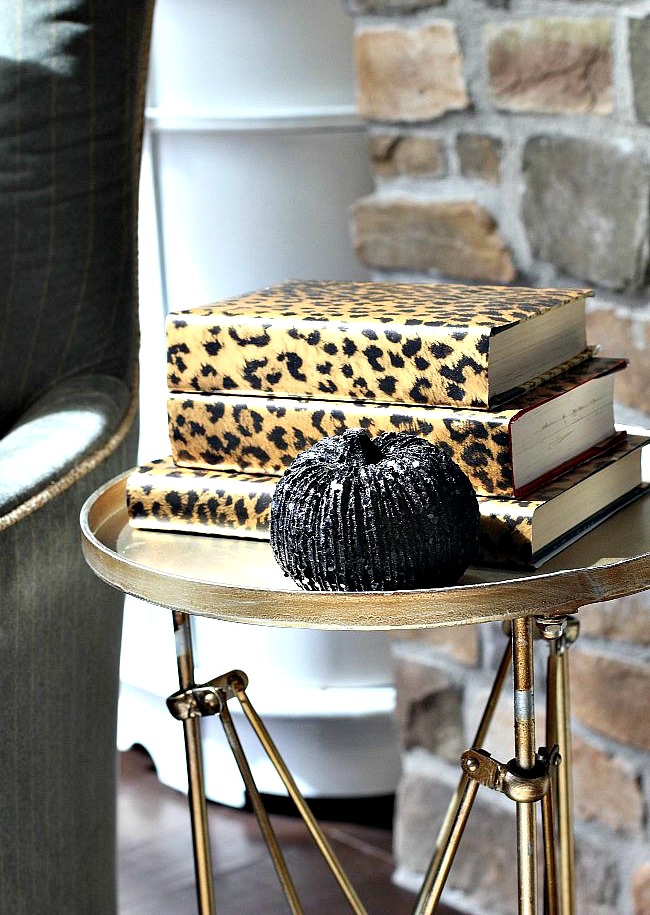 Book pages can also serve as a simple placemat for a fall festive table.  This is a great idea especially for the kids (and adults, too!) who spill their drinks and food onto those expensive placemats.  See more of my fall tablescape with these book pages HERE.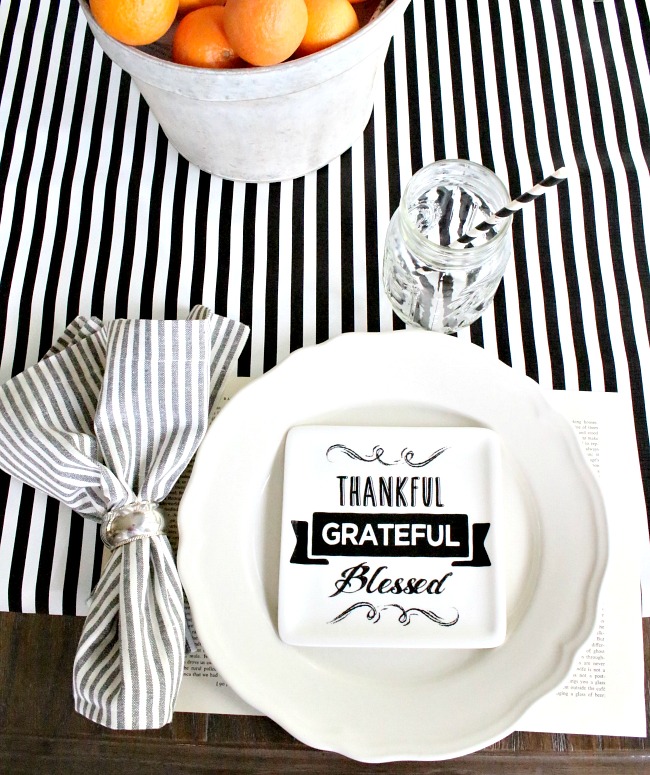 I hope these simple fall decor ideas with books inspire you to raid your bookshelves and get creative! For more fall decorating ideas, visit my fall home tour HERE from last year.