Reupholstered daybed + tips on if reupholstering furniture is worth it.
Remember the days when reupholstering furniture was the common thing to do? If you didn't like the fabric on that nice sofa or chair, then give it a facelift. If the furniture had good bones, no need replacing it, right? I've sent a few chairs to an upholsterer over the years and have never regretted the decision to do so. Let me tell you though, if you've never had a piece of furniture reupholstered, know that it can be costly. I hope the tips I share today help guide you on when it is worth it to reupholster and when it is not.
I've been checking off all those projects for 2021 (read more in this post) and the most exciting is our "new" reupholstered daybed in our living room. I've contemplated this project for far too long and I'm really happy that I finally made the decision to keep this beloved piece of furniture. Let's take a look at what it looked like before.
**Affiliate links are used in this post. Full disclosure HERE.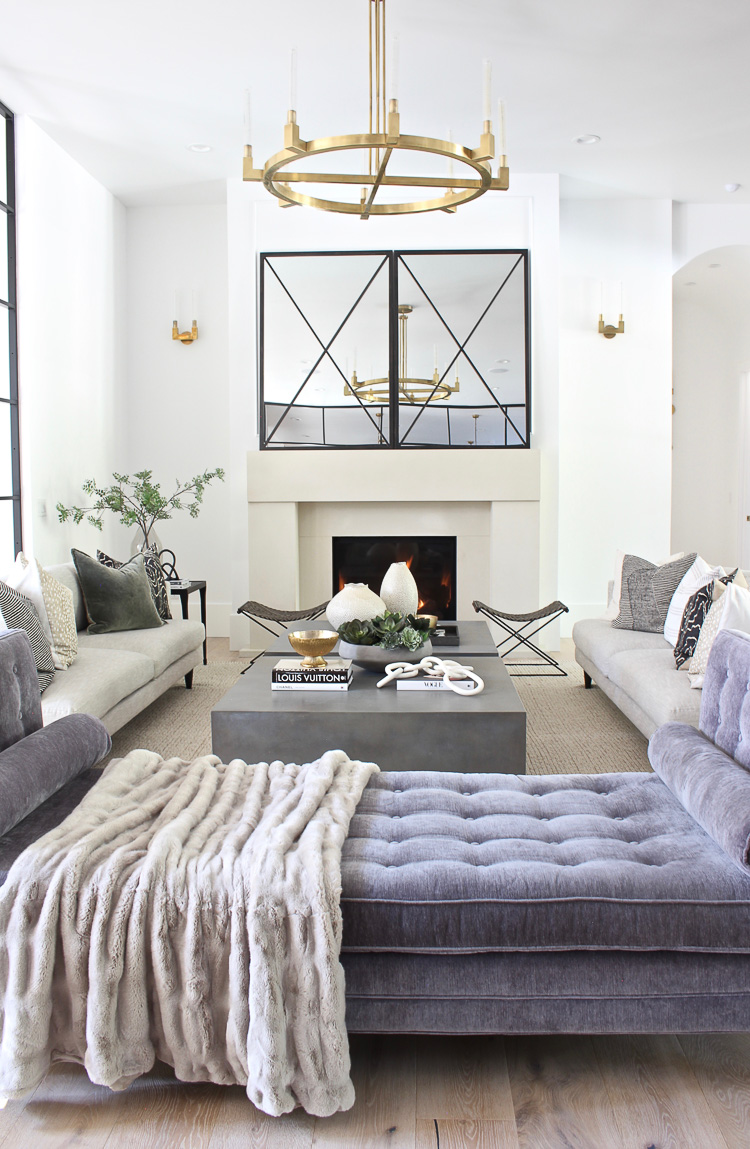 Absolutely nothing wrong with this velvet fabric. Actually I still loved the durability of the velvet and the softness. We've had this daybed for close to seven years and it has held up phenomenally well considering the wear and tear it has endured on a daily basis. It is the most used and loved piece of furniture in our home. Someone is always lounging on it and Kodak believes it is his bed #eyeroll.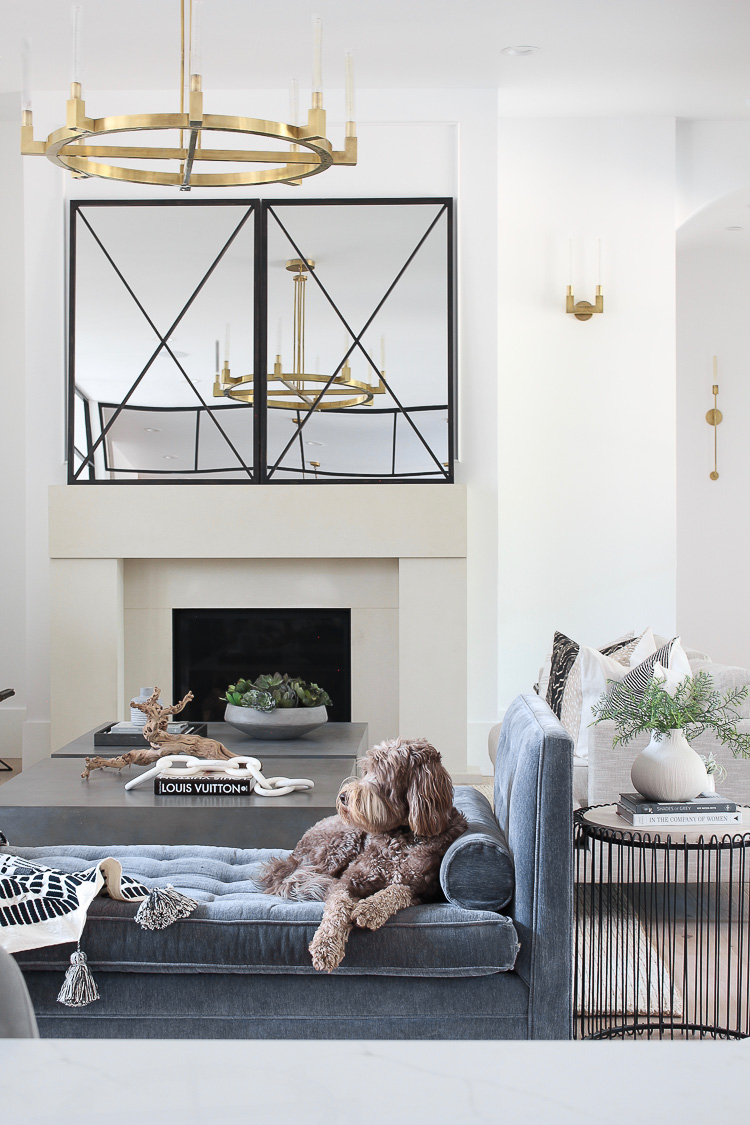 You may wonder why I felt the need to reupholster an already beautiful piece of furniture that was in great condition. My problem was with the tone of the gray velvet. Originally, it was a shade darker. In our previous home (you may recall if you've been following along here for a few years) this daybed sat in front of large windows in our old living room where the sun would beat down on it every day. In our new home, during certain times of day when the sun would brighten up this room, I felt like the gray was reading almost lavender-purple.
Perhaps if I moved this daybed to a different room with less natural light, then the color may not bother me as much. I even contemplated switching out the daybed for a pair of chairs. When I announced my idea to the family I was pushed back with a big, emphatic nooooo! You'd think I was taking away their security blanket over the drama that caused. I totally understood their reasoning though and agreed. We all LOVE the comfort of this daybed and it would be greatly missed if we substituted it for a pair of chairs. I also searched high and low for another daybed with a fabric that would compliment our living room and came up short on that search.
After much consideration of weighing the pros and cons of reupholstering, I decided to reach out to one of my favorite online fabric sources, Tonic Living. You may recall they did a beautiful job on the custom drapery in our master bedroom (here) and bathroom (here). I've also sourced their pillows for our home and other projects and have always been so satisfied with the quality, beauty and affordability of fabrics they offer.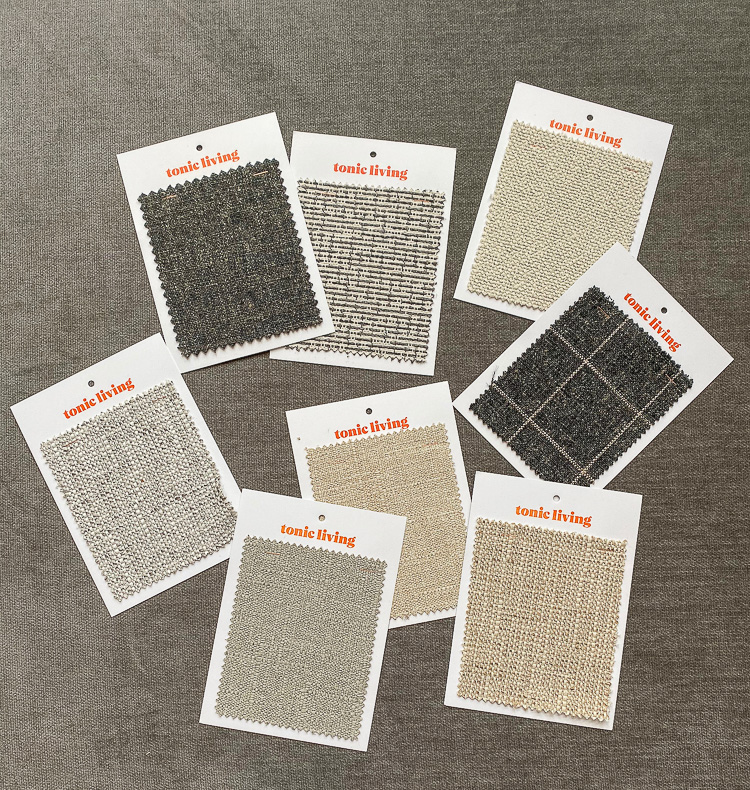 Before I show you the reupholstered daybed, let me share a few tips on important factors to consider when debating if reupholstering furniture is worth it.
Style and comfort
You've got to really love the style of the furniture as well as the comfort if you are considering reupholstering it. Is it a timeless piece that compliments your home? When your design aesthetic evolves over time, will you feel like this is a good transitional piece of furniture? Is it so comfortable that you may sacrifice comfort for style with a new piece of furniture?
Does it have good bones?
The bones are the frame and overall structure of the furniture. Is the wood in good, strong condition? Are the cushions firm and not saggy. It's one cost to just reupholster a piece of furniture, however, to repair broken or weak frames can be very costly and often not worth it.
Fabric and labor costs
You may find that after the cost of fabric and labor, you could have just bought a new piece of furniture for less. Labor is not cheap and something to consider. In full transparency, I paid $785 just for the labor part of this daybed. I believe I originally paid around $1500 for the daybed. So labor alone was more than half the original price of the daybed.
Tonic Living was kind enough to provide me the fabric that was around 13 yards. A value of over $450. I highly recommend going with a high performance fabric that is stain resistant and easy to clean. The cost is more expensive but well worth it.
Find a reputable, professional upholsterer
Not as easy as you would think. I had a hard time finding an upholsterer that could do this job within a reasonable time frame. Go online and do an extensive search in your area. Read former customer reviews. You are giving over a special piece of furniture to someone else's care so you better be sure they will take good care of it. I was able to text photos and dimensions to my upholsterer and she gave me a quote right away. Make sure you get that quote in writing when you drop off your furniture so there's no surprise final bill when time arrives to pick up your furniture.
Take the time to get more than one quote from different upholsterers. This will help give you a reasonable idea of what the expenses are going to be before you commit. A good upholsterer will also be able to give you a good estimate on the number of yards of fabric you will need.
Also, make sure your upholsterer is a good communicator. Responsive to phone calls, emails or texts. Last to consider which is a hard one, be patient. I waited over two months from my first conversation with my upholsterer to the job being complete. Good upholsterers are highly skilled and in high demand. Just think though how exciting it is when you get to bring that new piece of furniture back home!
Are you ready to see the new reupholstered daybed? Eeeek! I'm so in love.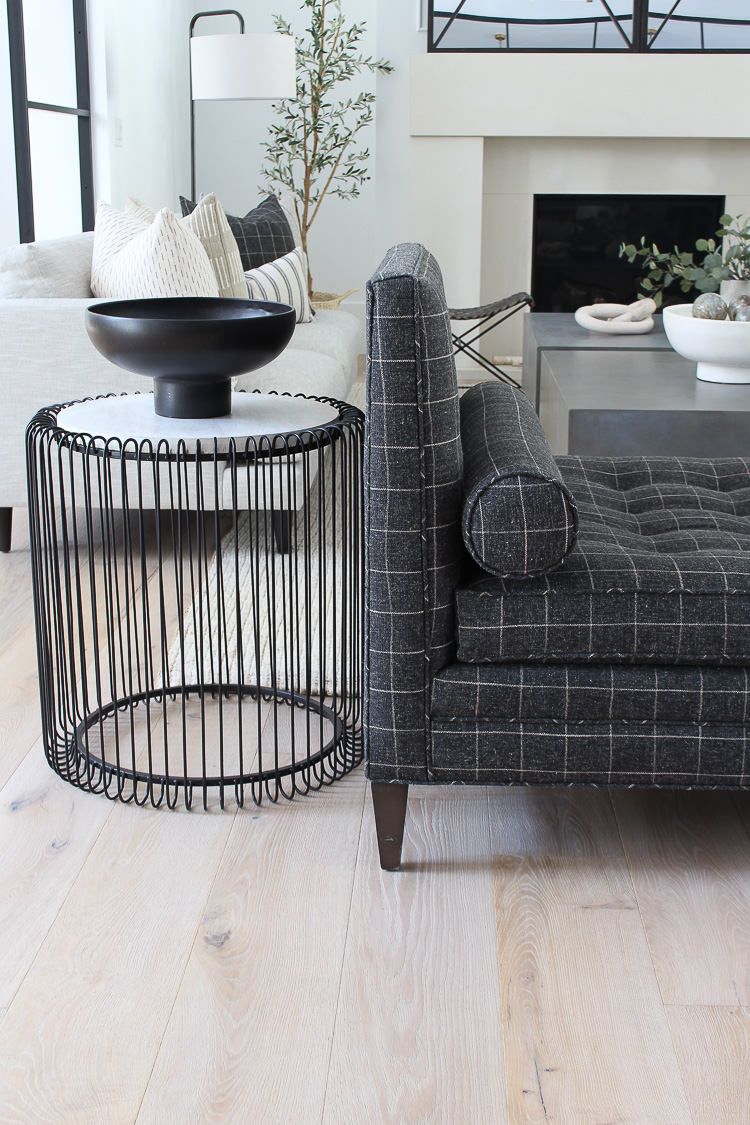 I debated over quite a few fabric selections, however, I was so drawn to the handsome vibe of the Dundee (Sable) fabric from Tonic Living. The texture feels like wool with a modern, classic windowpane pattern in charcoal gray with brown undertones. I feel like overall it reads more brown than gray. The new look is refined, stately and compliments the neutral surrounding sofas and rug.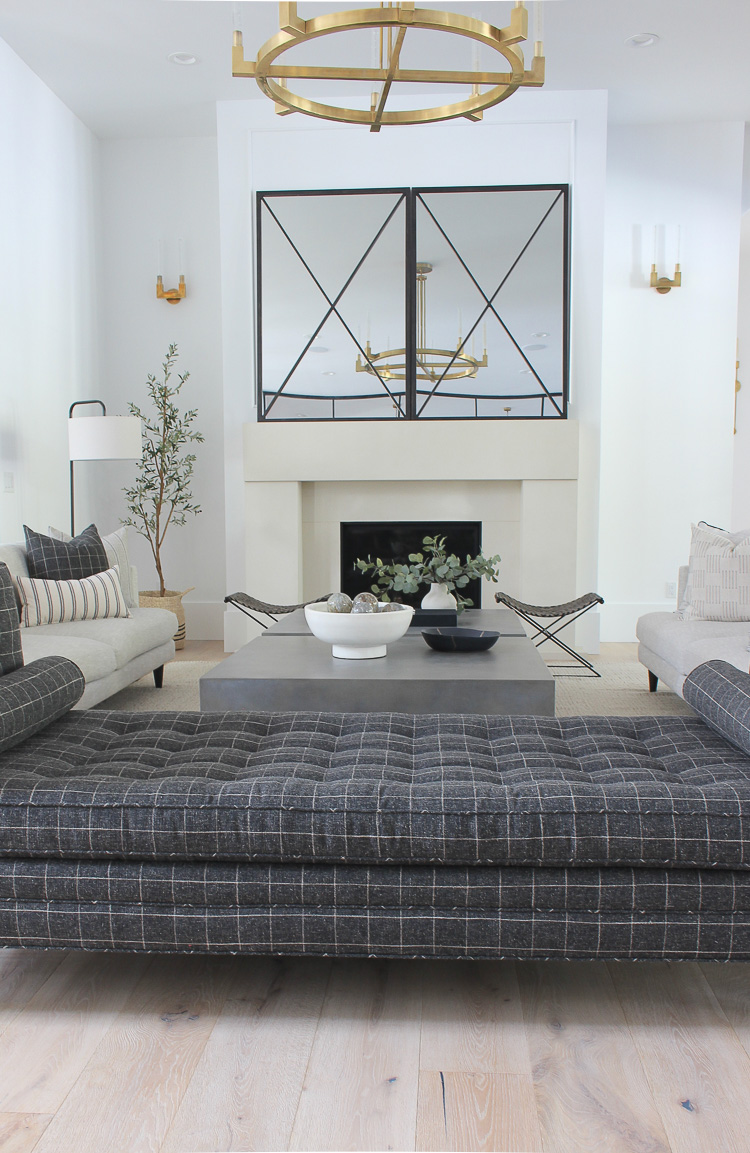 Since the daybed got a whole new look, I also wanted to update some pillows on our sofas. When I chose fabrics for pillows, I look for patterns and colors that will be interchangeable throughout the various rooms of our home. With my color palette consisting of neutral colors, I added interest by choosing fabrics in different textures as well as mixing patterns.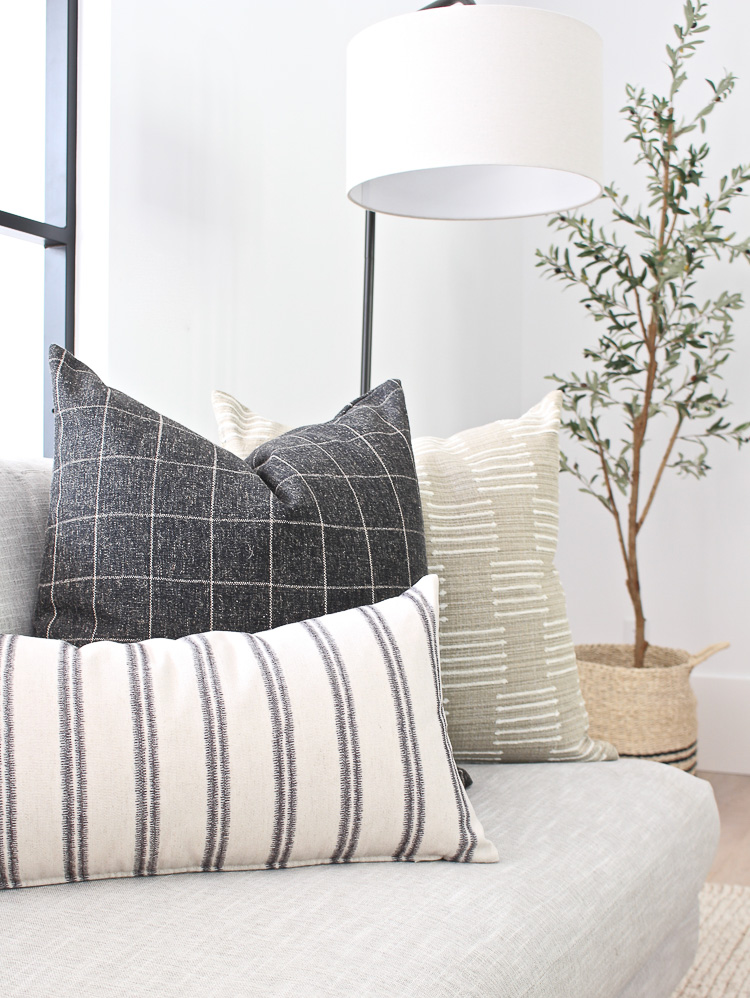 Dundee 22″ windowpane pillow // Harlow Burlap 22″ pillow // Sparrow lumbar pillow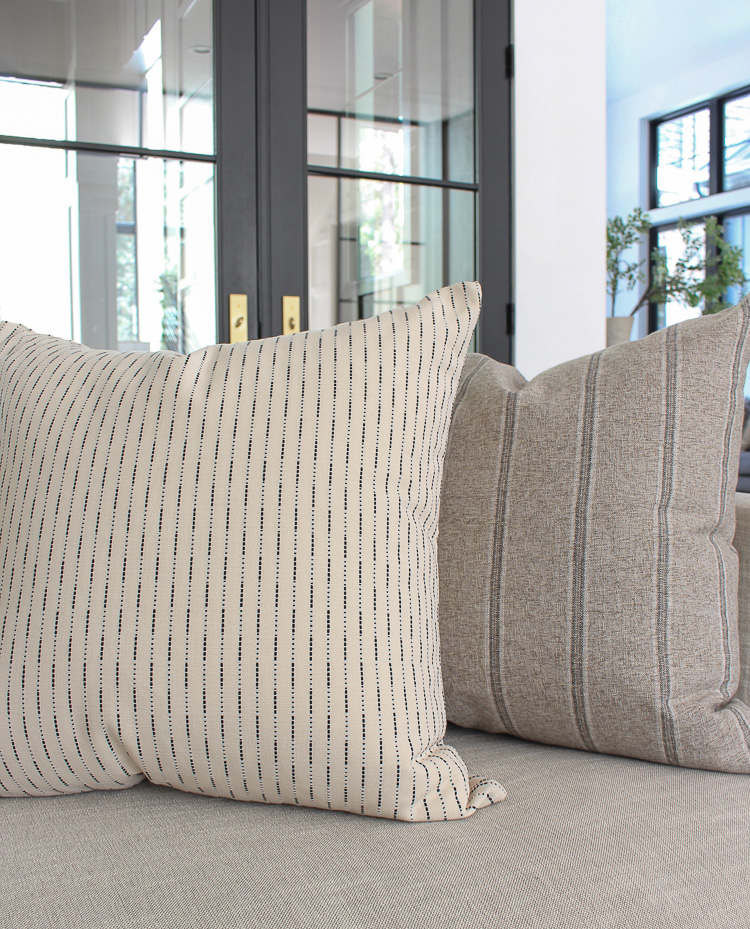 Yartmouth Stripe Zinc Pillow // Judy Stripe Onyx Pillow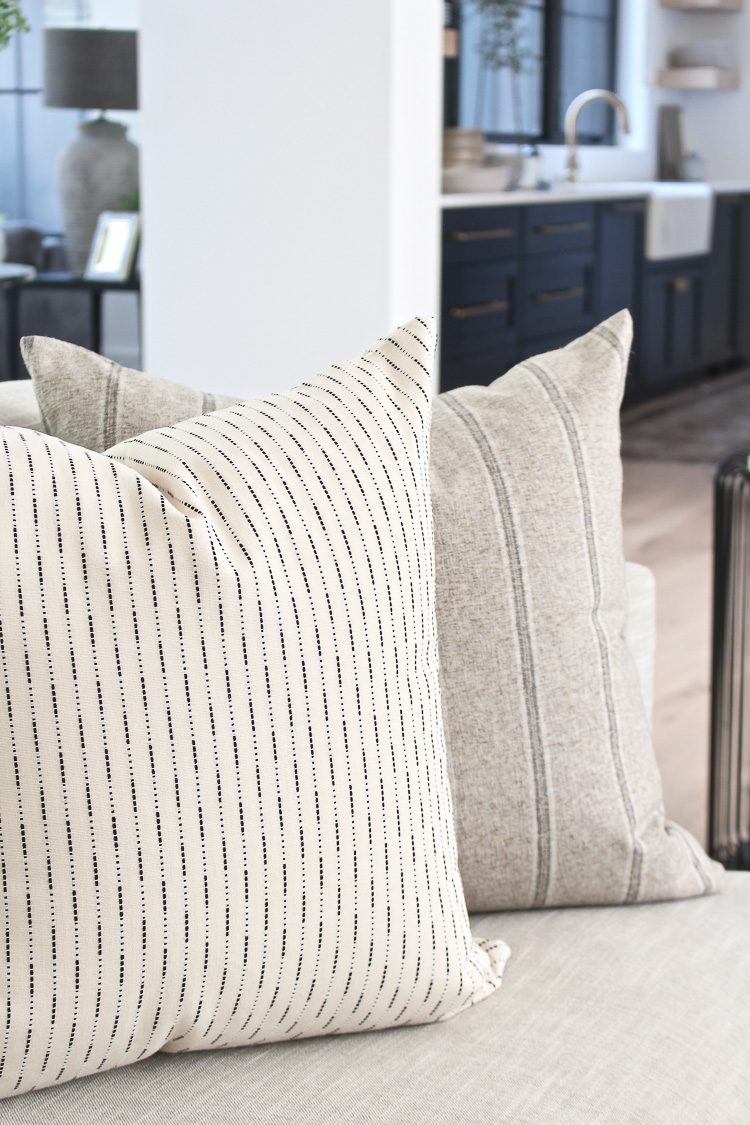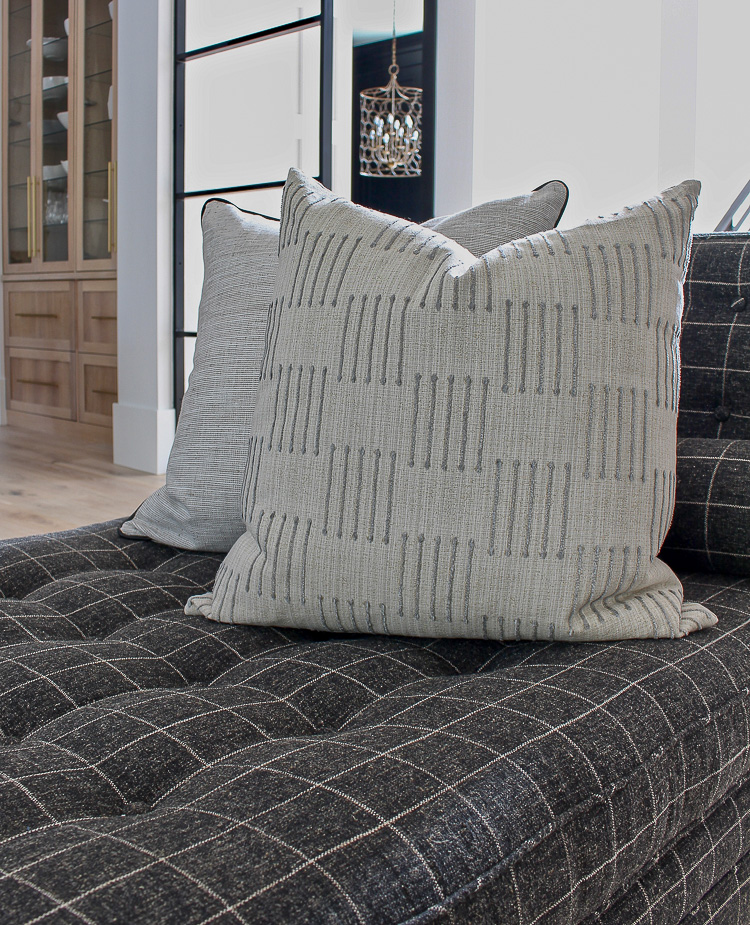 Harlow Desert Sand Pillow // Nora 24″ Pillow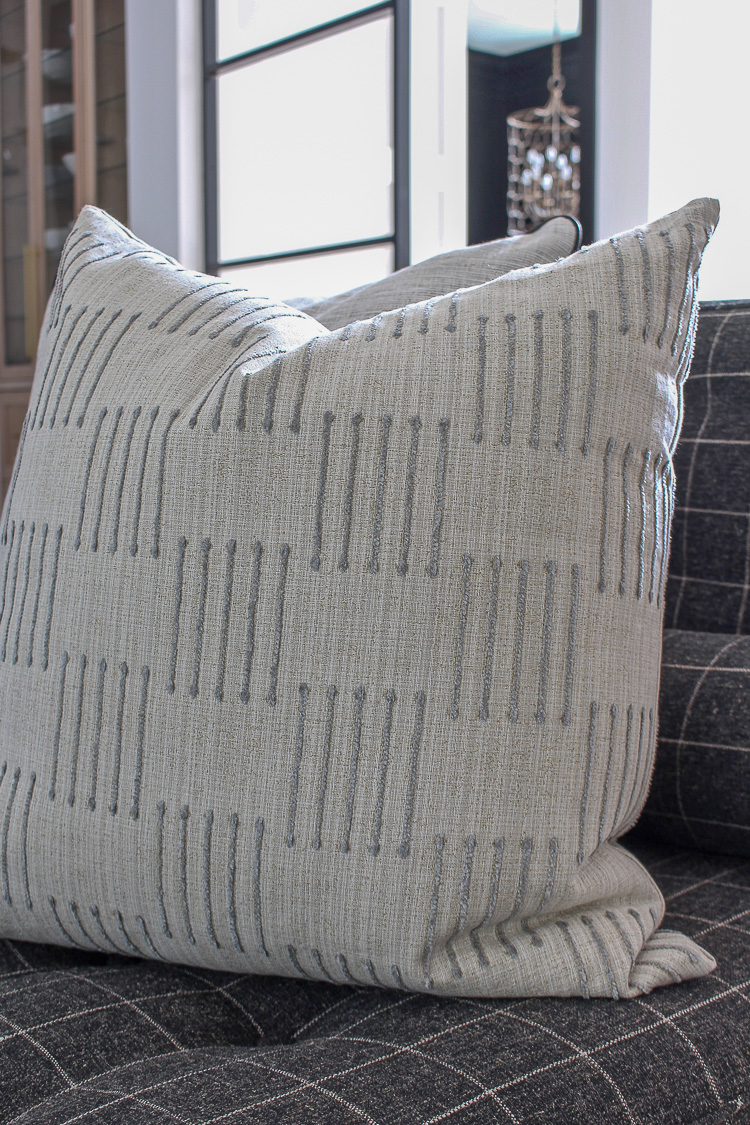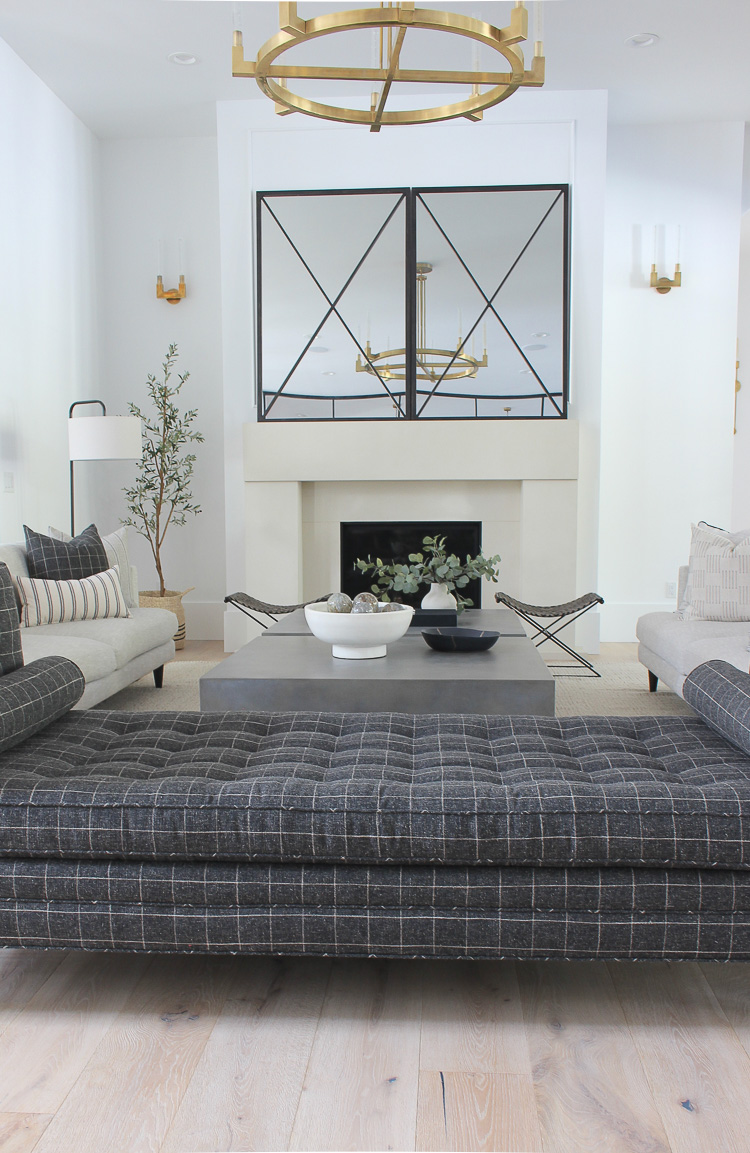 Would I say the time and expense of reupholstering this daybed was worth it? 100% YES!!! The new look elevated our living room to a modern classic feel, grounded by the traditional windowpane fabric I believe to be timeless.
I really tried for too long to stay committed to the gray velvet, but my heart wasn't feeling the love anymore. I knew it was time to change. Sometimes you have to come full circle in your thought process to get where you need to be. I went from contemplating selling the daybed, to extensively searching for a similar daybed but in a more appealing color, to square one of my original idea of reupholstering. The gray velvet was a beautiful accent to our home for many years, but change can also be a good thing.