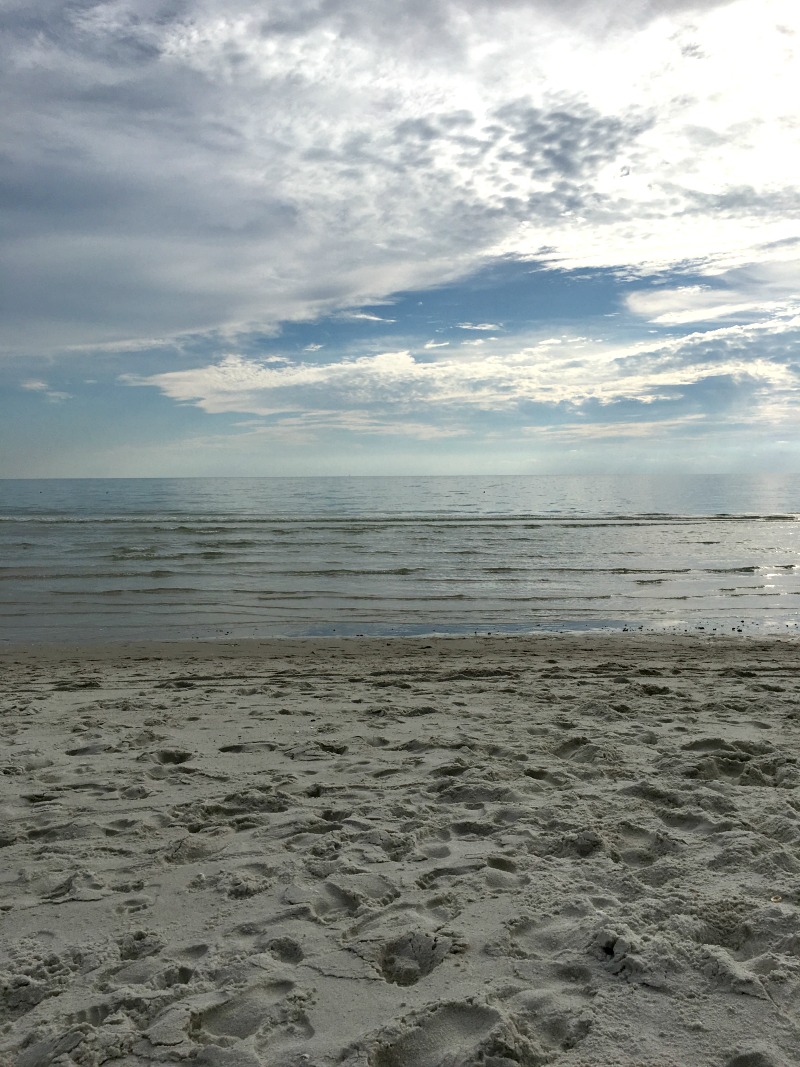 Hi friends! Happy Friday! I had originally planned to share a big, exciting announcement today on the blog but I just didn't feel like writing about the happenings in my "design world."  I know that is primarily what this blog is about…all things decor, design, and renovations. Sometimes though I just want to press the "pause" button on that part of my life. Life lately, with summer in full swing, has been filled with days more like this.
We've been at the beach cottage for a few weeks now and I didn't want to let my new found blogging life get in the way of what matters most to me. Being present for my family and our three boys is the constant whisper I hear in my head.  Having one that will be a senior in high school (be still my heart!) this year, I have realized that life is simply too short and that the babies we thought would stay little and forever in our home are growing up in the blink of an eye.  So instead of spending my days blogging, I've been playing and doing more of this.
Collecting seashells on the beach.  Our beach in Naples has tons of seashells, especially during low tide.  We've been going to the beach in the evenings when the scorcher sun is finally cooling down (a wee bit) and collecting treasures.  Many of the seashells still have living critters inside, so we scoop them up and throw them back in the ocean.
Ethan loves to pull out our seashell "almanacs" to identify which ones we discovered. We keep the shells in scattered collections all over the cottage.
Walking the beach is my favorite thing to do here.  The beach down the road from us is a 6 1/2 mile stretch of white sand from one end to the other.  Ethan and I spent a morning walking the whole stretch.  That was such a sweet moment for me just having one on one conversation with him and watching him explore.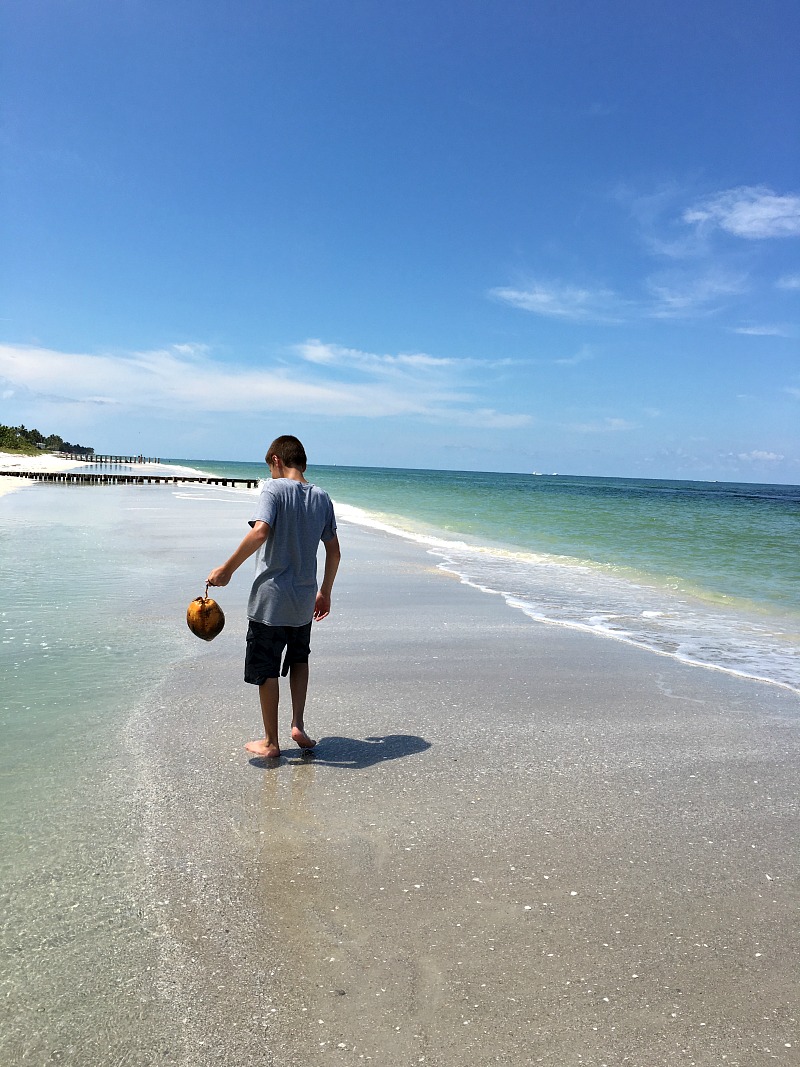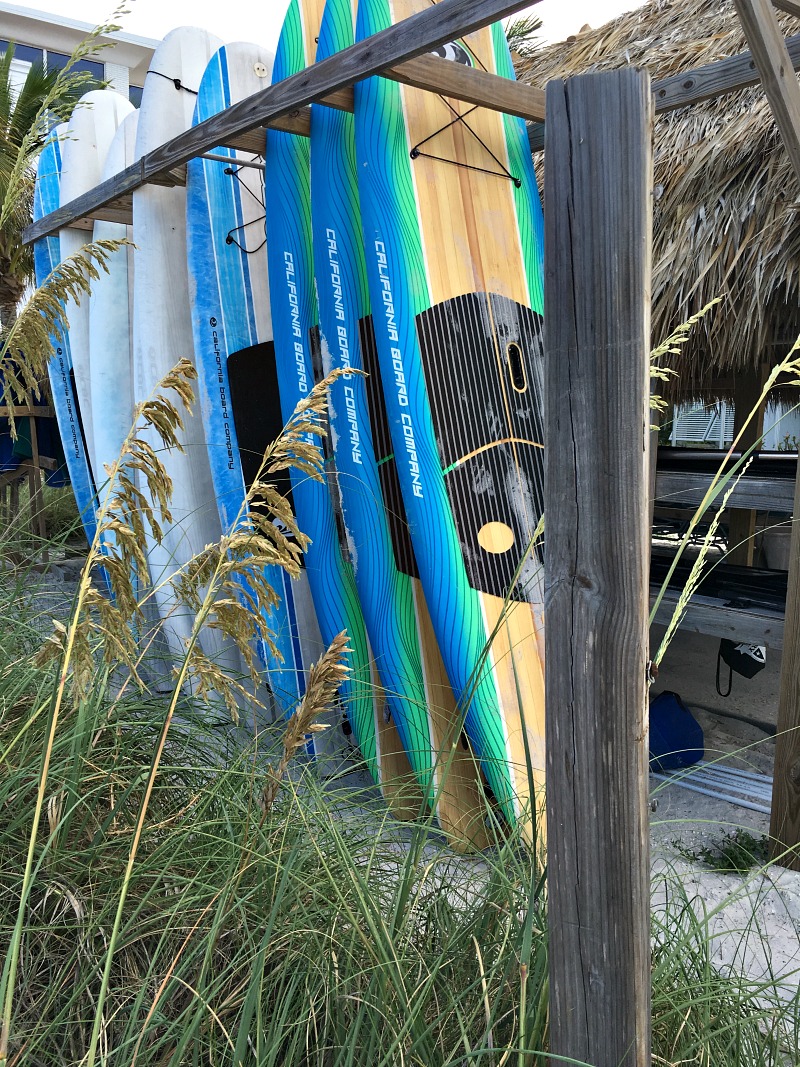 Of course, there's splashing in the pool everyday.  I did manage to squeeze in one day of work cleaning up the patio area for a fun patio tour I shared earlier this week (HERE).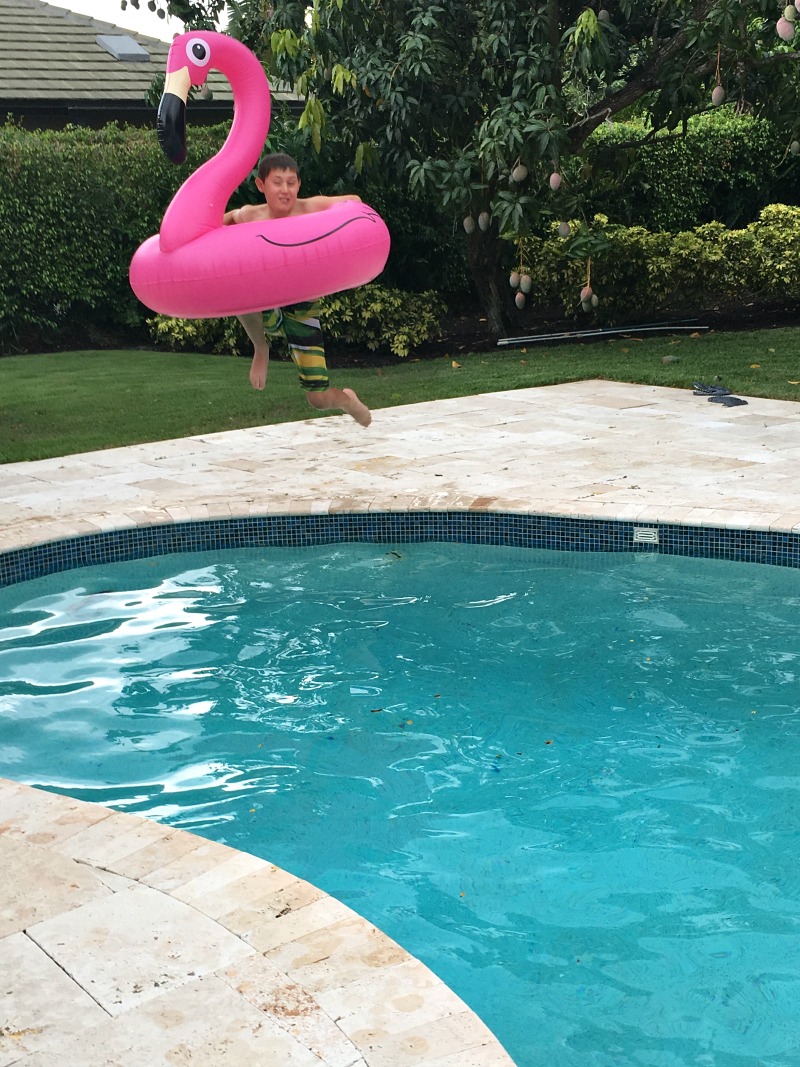 We love to ride our bikes up and down the surrounding streets taking in all the beautiful homes and landscaping. Not one house is the same, each having it's own beauty and character. I could house "peep" all day/evening long. Gucci loves his "free ride" (wink).
Fourth of July came and went but not without the boys setting off their traditional fireworks show on our street.  You should have seen my garage floor.  It looked like some sort of explosive fireworks station that pretty much gave me hives in worry.  Pssst…I LOVE our massive banyan tree you can see in the background. Our whole street is canopied by these and one of the reasons I fell in love with this particular area.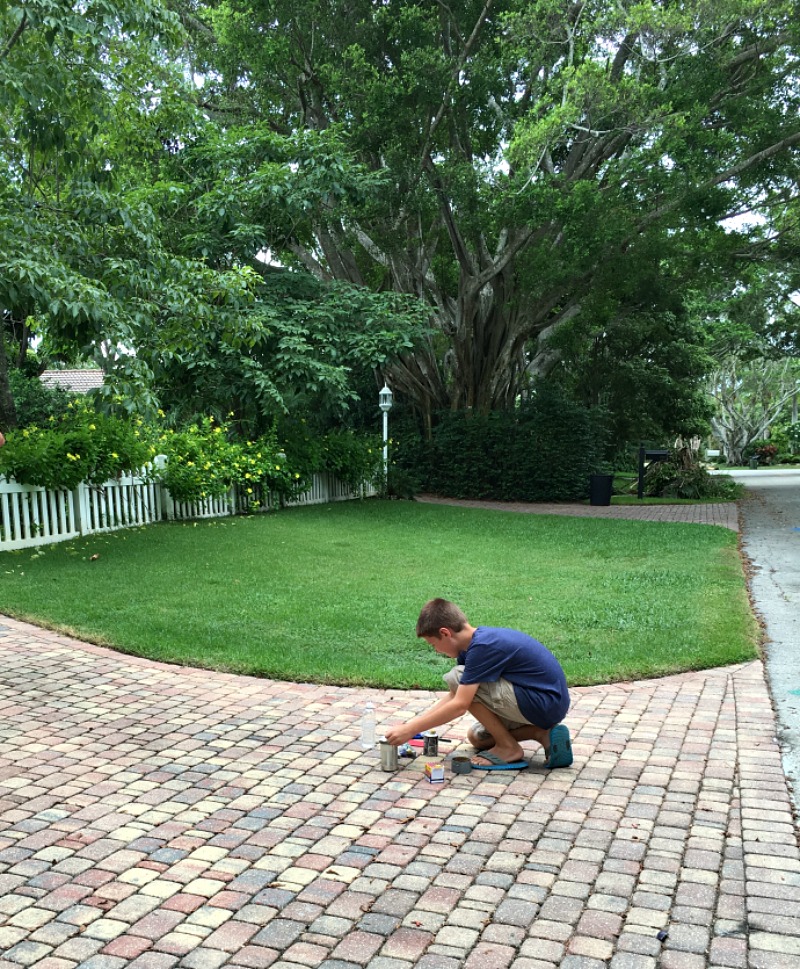 I snapped this pic on the evening of 4th of July.  Patriotic spirit was sprinkled throughout the cottage last week (all decked out HERE), but today I'm tucking it away again until next year.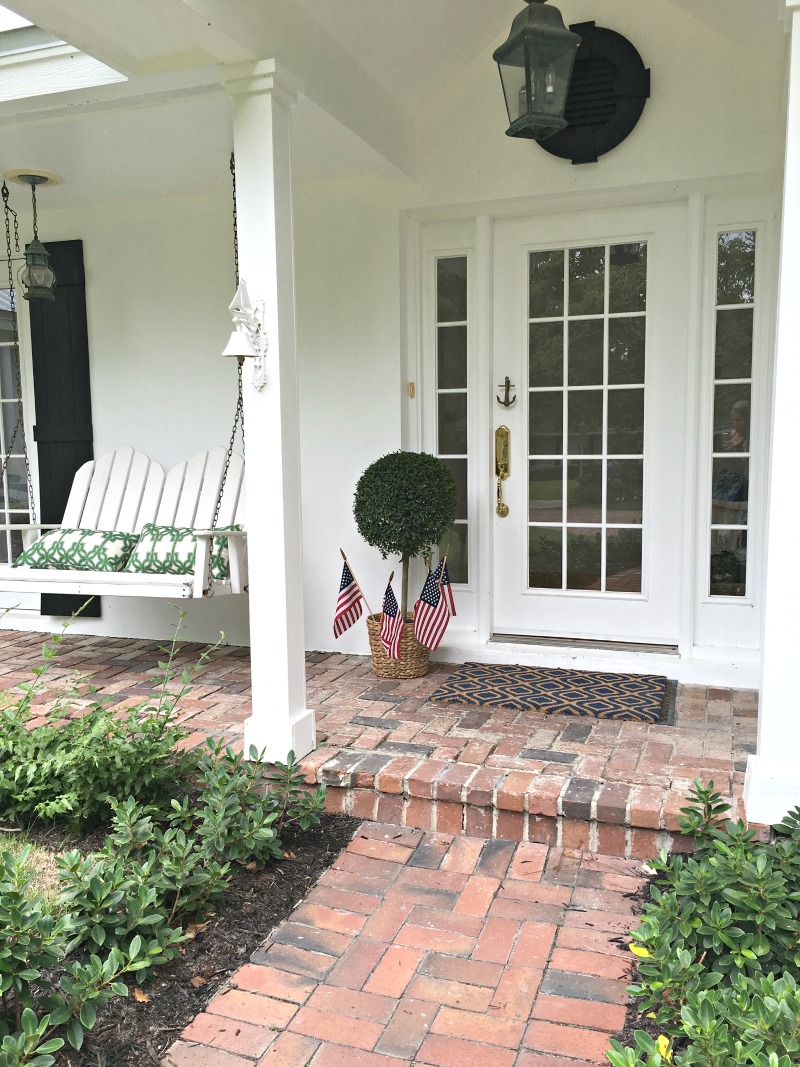 Being so close to all the awesome theme parks in Florida, the boys are always wanting to hit up one at least once a year.  We spent a day at Busch Gardens in Tampa yesterday.  As I've gotten older my fear of roller coasters has settled in. Funny, because in my younger years I had no fear.  Needless to say, my boys now drag me on every single roller coaster.  Worse yet, they make me keep my eyes open! Why can't I just squeeze them shut so I don't have to face my impending death…haha! I'm so thankful that I can actually do these fun things with my boys though and happy that they want to do them with me. My hope is that they will look back one day and remember these moments as cherished as I look at them.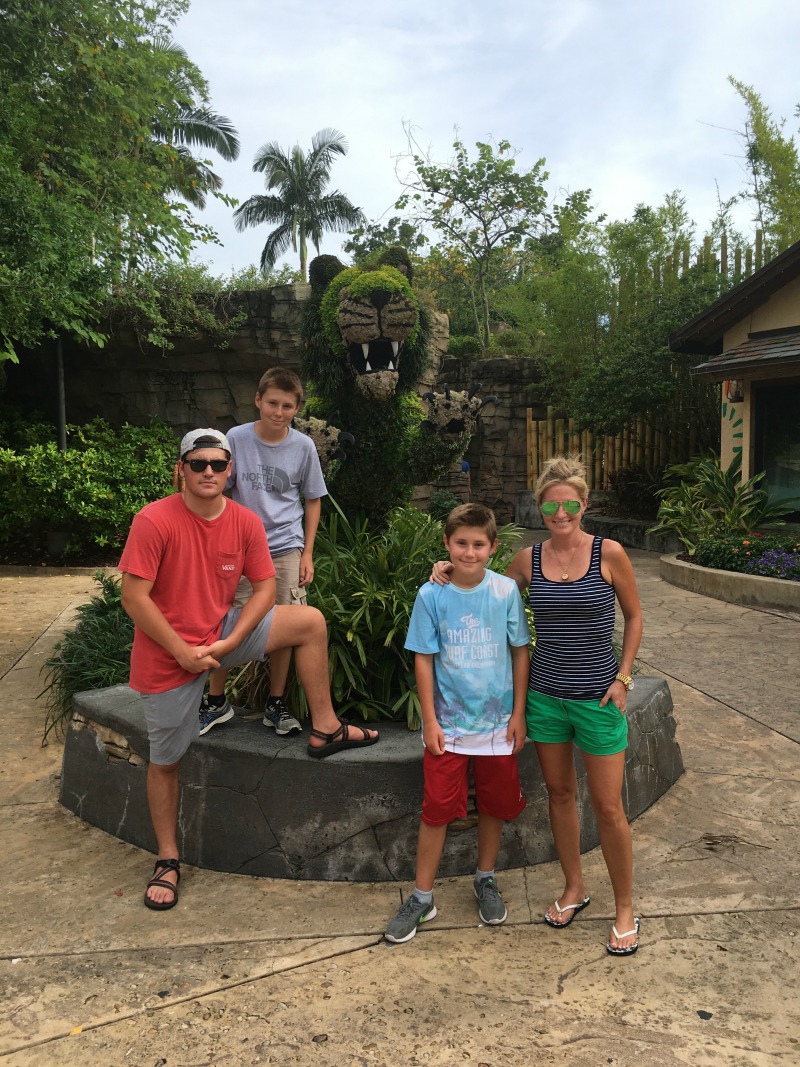 Since it's obvious that I LOVE flamingos (hint: scroll up to the pool photo above), I had to snap this pic of the flamingos.  I could seriously sit and stare at them all day. The coral/pink/blush/peachy coloring is STUNNING! Did you know that beneath their wings, their feathers are all black? So pretty when they run around flapping their wings and seeing the color contrast of the black and peachy-pink. I still want to incorporate more of those colors in the beach cottage and even talked about some wallpaper plans (HERE).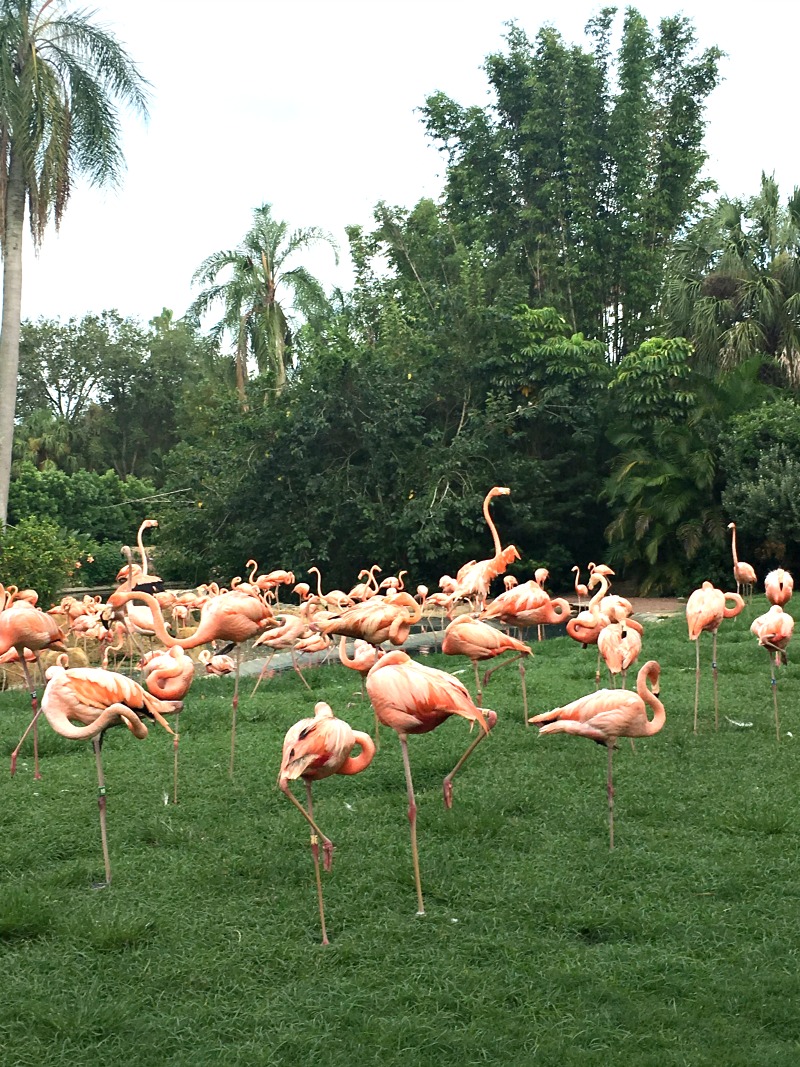 I know I will never look back at this summer and say I wish I would have spent more time blogging or burying my nose in my phone on Instagram.  That's just silly. I want to look back at memories with my family and moments that will forever be cherished. More importantly, I don't want my boys to have memories of me shuffling them to the side so I can finish a blog post.  I fully admit to doing that in the past and I'm not proud of it. Once school starts up again (which is approaching quickly), I'll be back to more focused blogging about all the design projects going on around here. Stay tuned, this fall, I'll be taking you on another design journey you won't want to miss!
I leave you with this moment captured by my husband the first year we bought our beach cottage.  This reminds me of how fast time flies and how quickly my boys are growing up. Goodness, my oldest son towers over me now.  If I could turn back eight years to this moment in time, I would.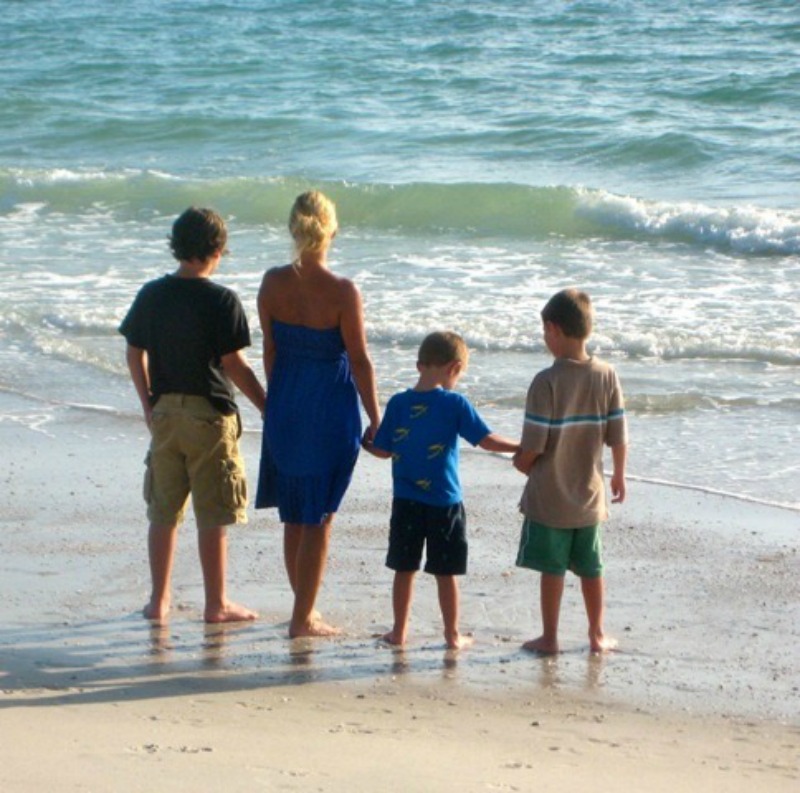 I hope this leaves you thinking about what matters most to you in your life.  If you're getting caught up in busyness that probably doesn't matter a year from now, think through it, and take a step back.  Life is sweet and too short friends.  I hope you're having a wonderful summer!