Christmas In Our Home 2015
Hi friends! Can you believe we are in December??? Have you started decorating your home for the holidays? I've been working hard getting our home ready for six home tours I'll be participating in starting next Monday. I'm so excited to open up my home to you! But first, I thought it would be fun to take a holiday tour at what Christmas in our home looked like in 2015.
It doesn't quite feel like that time of year already. Maybe because we haven't had a big snow dumping yet this year. Usually that happens as soon as we take off to our beach cottage for Christmas break and then melts before we get back. The boys are never thrilled when that happens. I always say if its going to be freezing cold here, then give us a ton of snow!  This is what the weather looked like this time last year, actually before Thanksgiving.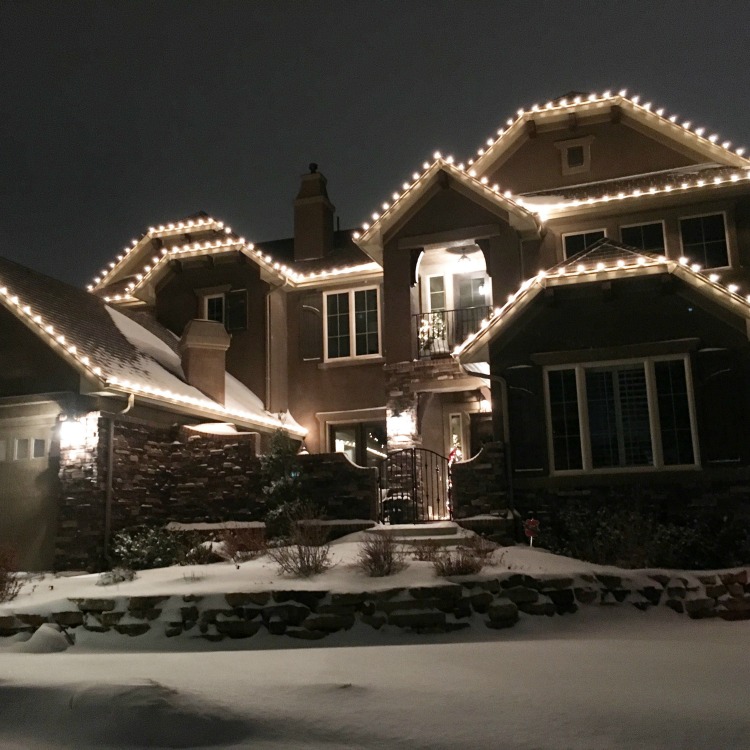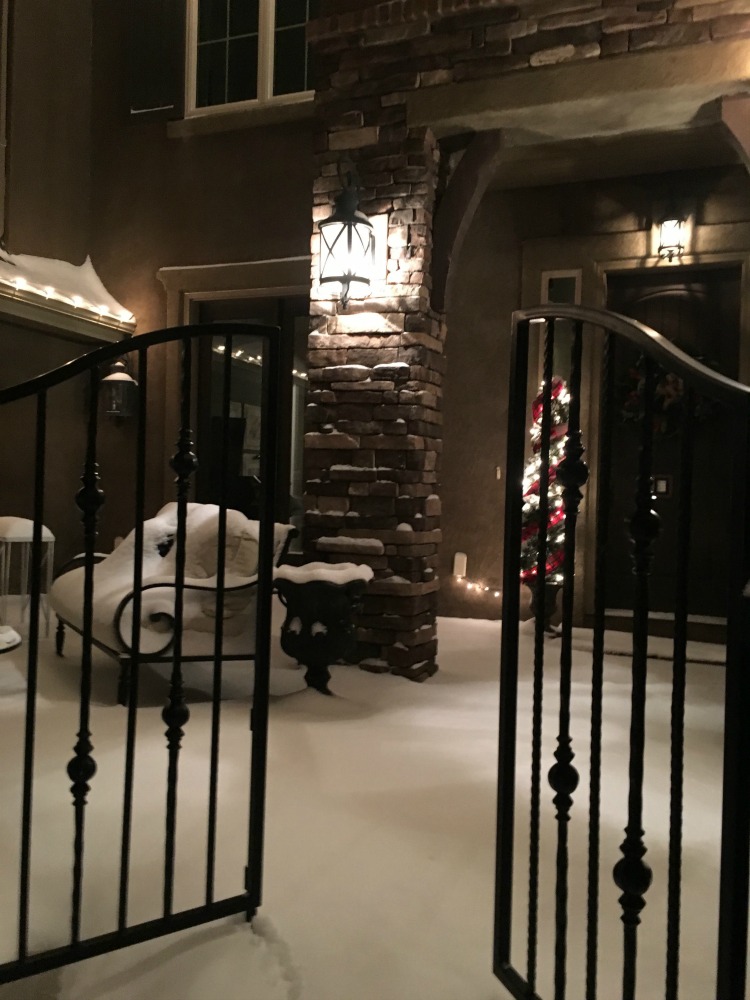 We have all the same pretty lights up this year too, but dry grounds #sigh. And yes, I left my patio cushions out on those chairs the first half of our winter and shockingly they survived! That reminds me, I better go pull those back inside!
I've been slowly getting each room in our home all gussied up for these Christmas tours.  It takes a village to pull it all together but I'm a one man show around here so it gets done in stages. I didn't go out and buy a bunch of new holiday decor this year.  I've been purging nonstop, so buying more "stuff" seemed a bit counterproductive. Besides, it's always fun to reinvent the old and that's exactly what I'm doing this year in my home.
Last year was my first year to experience a flocked Christmas tree, actually three flocked Christmas trees. They are so darn messy to set up but oh so pretty! This year, I'm bringing them back in a new way.  This tree in our main living room was quite simple last year. I scattered just a few ornaments and loved the simplicity of it. I've done something fun and different to it this year and you'll see it next week!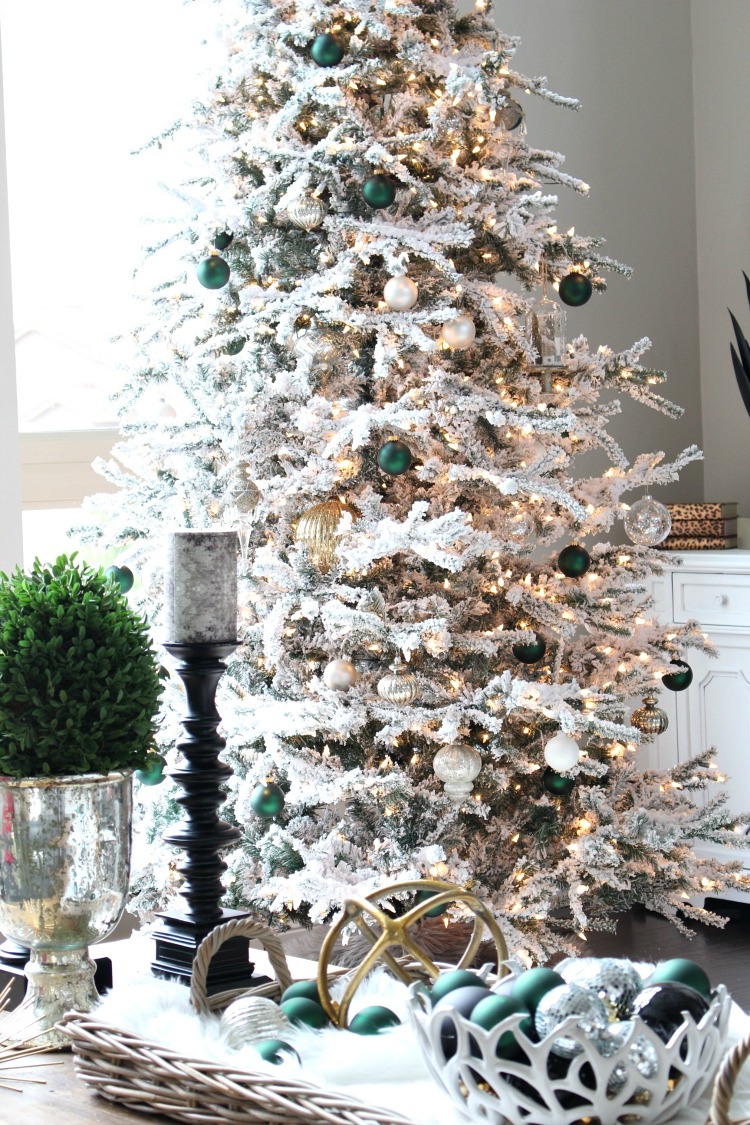 Let's walk down memory lane and see what our Christmas home tour looked like last year HERE.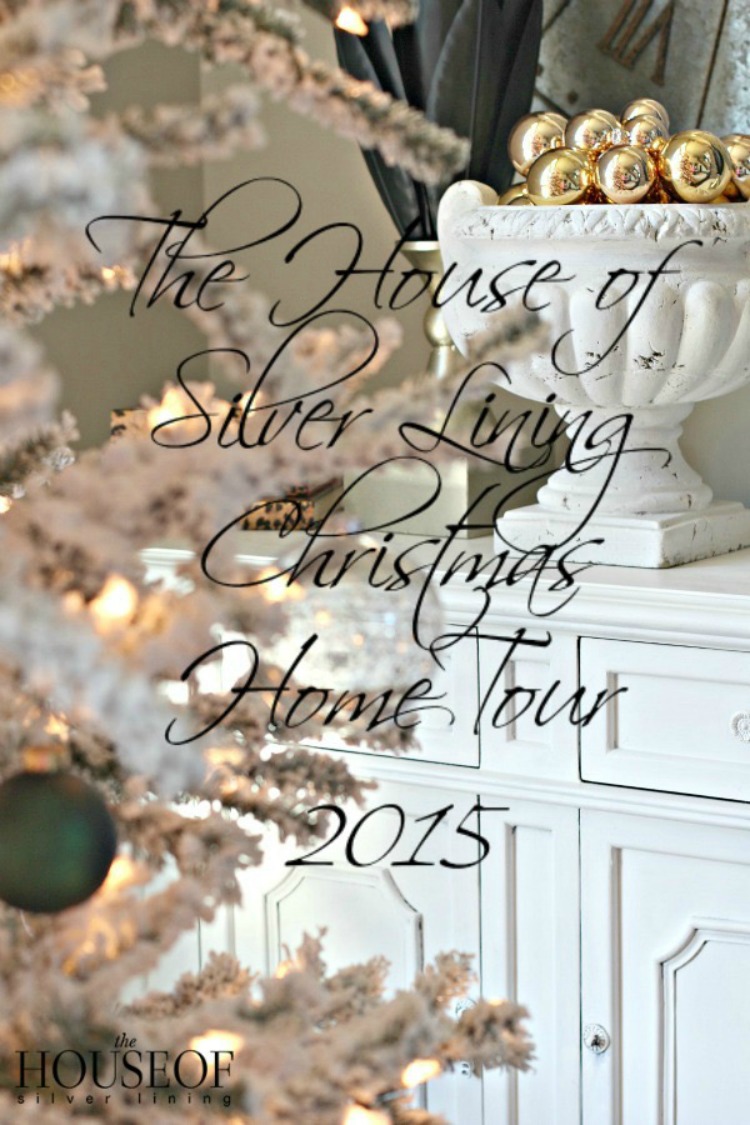 Part Two of our Christmas home tour 2015 can be seen HERE. I find it's easier to break up our home in different tour days rather than a photo explosion all in one day.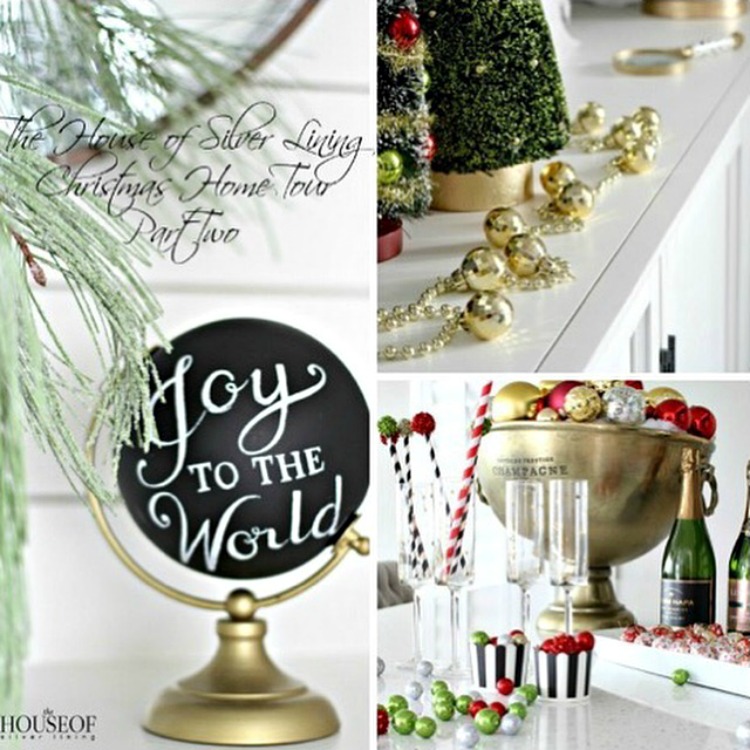 My favorite room in the house was Dylan's bedroom last Christmas. I let the boys decorate their own trees in their bedrooms, how about you? Tour his industrial holiday bedroom HERE.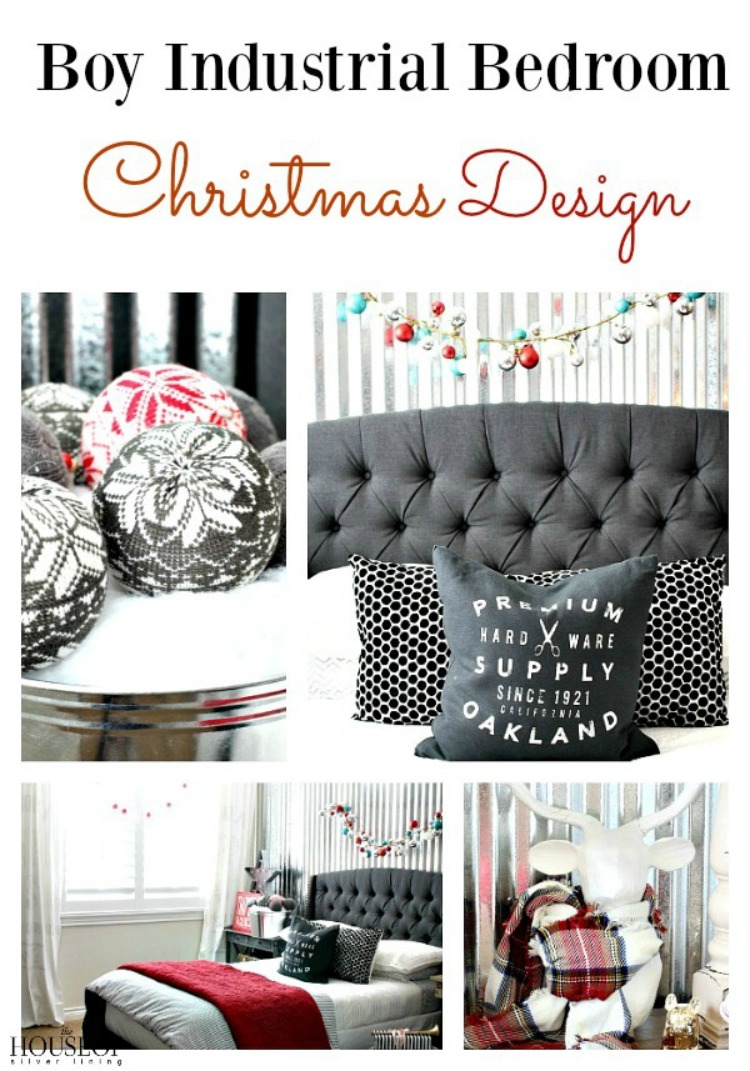 Do you need a couple of simple tablescape ideas for your holiday meals? I created two last year.
Ruby red was a common color theme throughout my home which inspired me to pull out my grandmothers vintage red jeweled dishes.  You can see more of this Christmas styled tablescape HERE.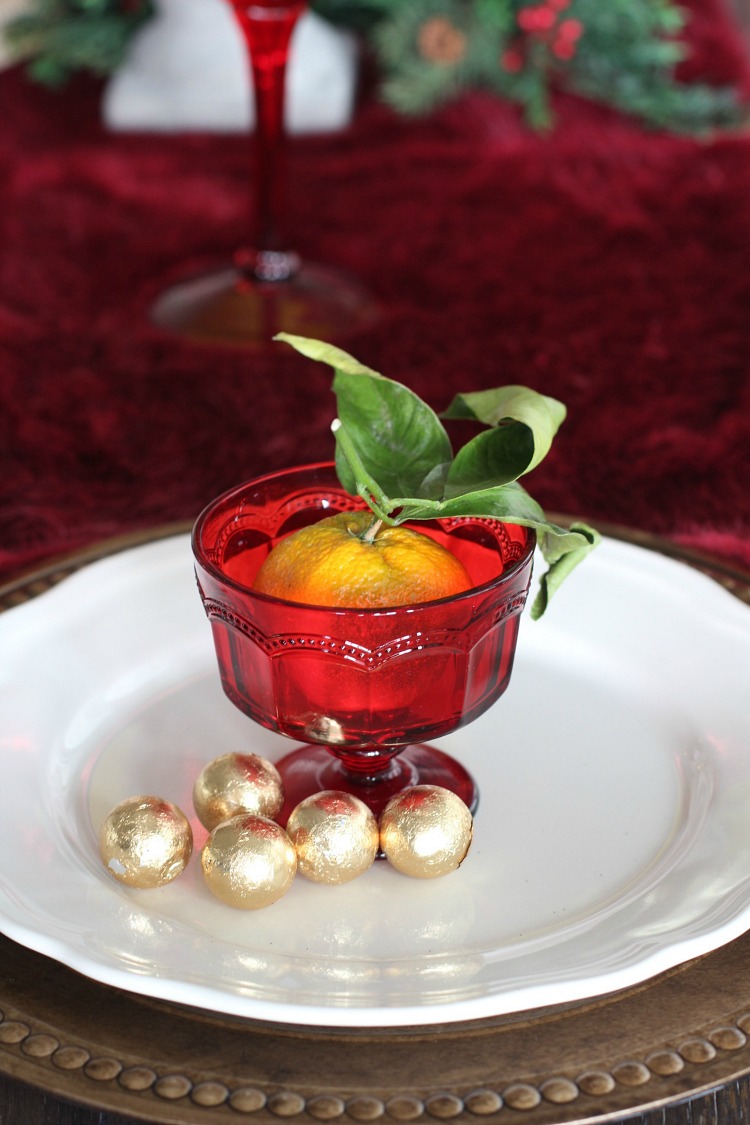 My black and white inspired tablescape got adorned with fresh garland which lasted for about oh 3 days max. It's so pretty but really has no hope in our dry Colorado climate for beautiful longevity. You can see more of this sophisticated holiday table approach HERE.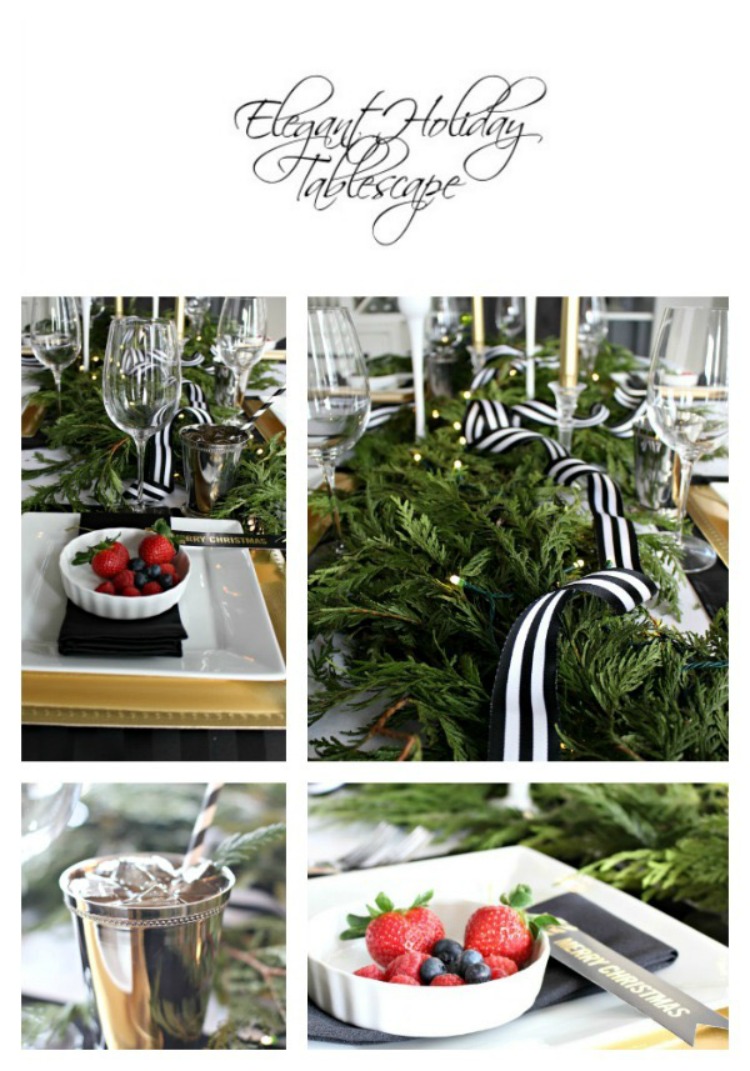 And last but not least, our guest bedroom even got a little Christmas makeover. I did a round up of 10 fabulous beds that make a statement on the blog recently and our guest bed was a huge hit with you all! I find myself often wanting to have a sleepover in here because I want to curl up against that velvety goodness. Check out the rest of our holiday styled guest bedroom HERE.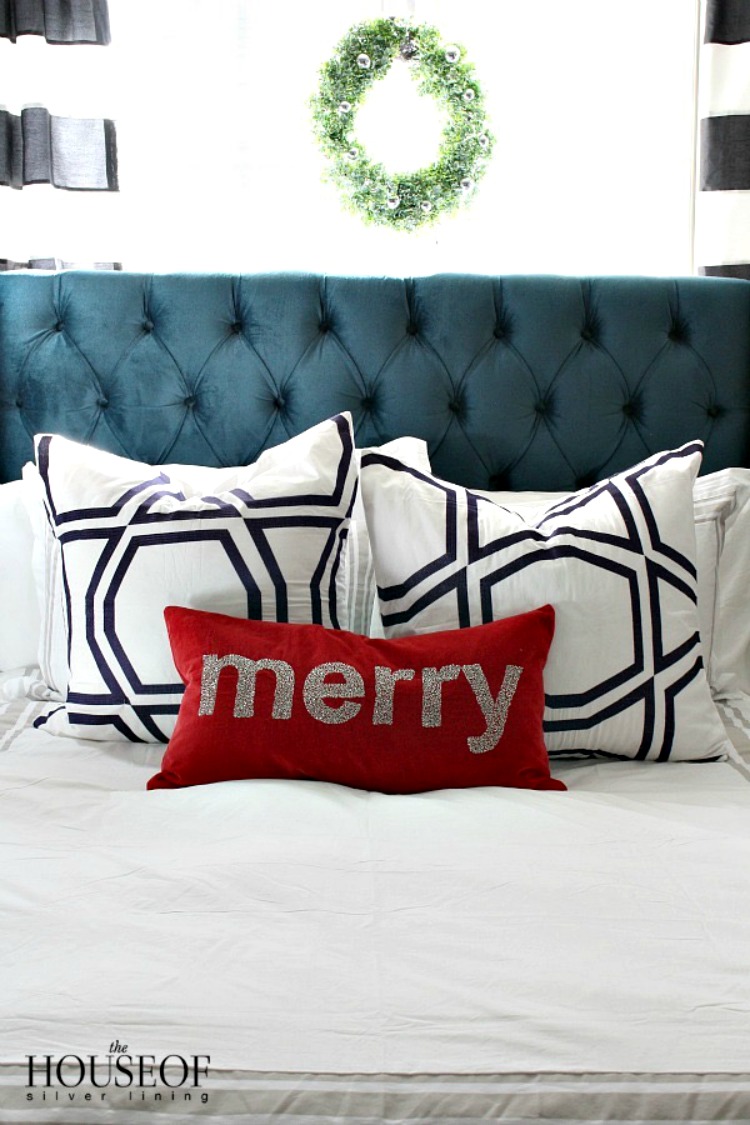 Be sure to come back to the blog next Monday where I will be participating in the Blogger Stylin' Home Tours! There is such an incredible line up of bloggers that you'll want to tour every home!
And in case you're still needing some fabulous gift ideas for everyone in your life including your home, be sure to check out my Holiday Gift Guide!