All The Fun Moments of 2016
Happy New Years!! Do any of you feel like you blinked and there just went an entire year? I think this year flew by in record speed, but I look back over the months of 2016 and have so many memorable moments to reflect upon. Today, I'm playing the highlight reel of all the fun moments of 2016 both in my blogland and in my family.
The blogs that I find myself gravitated to the most are the ones that show the life behind all the photos.  Of course, I LOVE the pretty rooms and design ideas I gather from those blogs, but give me the heart and soul.  That's what makes me stick around. You know that I'm a momma to 3 boys and am married to one hunky Italian Stallion (Tim's gonna love that part when he reads this! wink).  These four guys are my heart and soul.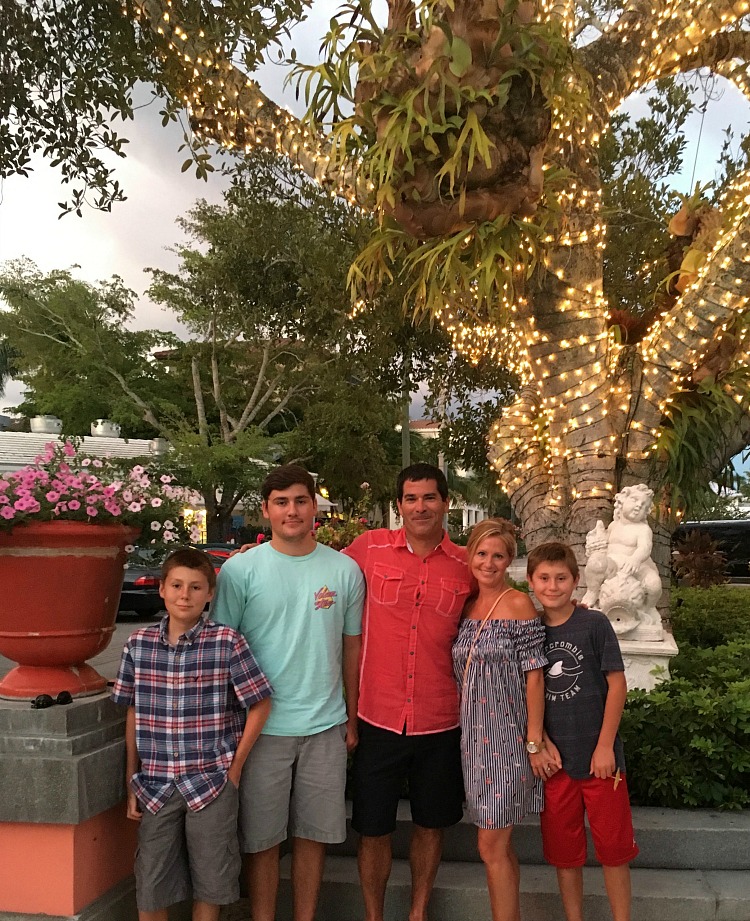 Blogging has become my career but it's not my full time job. Being a mom and running this household is my full time job that I wouldn't change for anything. I love blogging, but I'm not defined by it. If someone asked me what fulfills me the most I would say this journey of motherhood, challenges included, is the cadence of my life.
Instead of sharing with you my most popular posts of 2016, I'm flipping back the calendar pages to the biggest highlights of each month, both in family and blogging.
January 
We always ring in the new year at our beach cottage and this one was extra special. We were moving back into what felt like a new home. Our 1960's fixer upper had just gone through a 4 month renovation from the inside out. If you are curious what my top posts of 2016 were, all the room reveals of the beach cottage that I unveiled the month of January held their torch!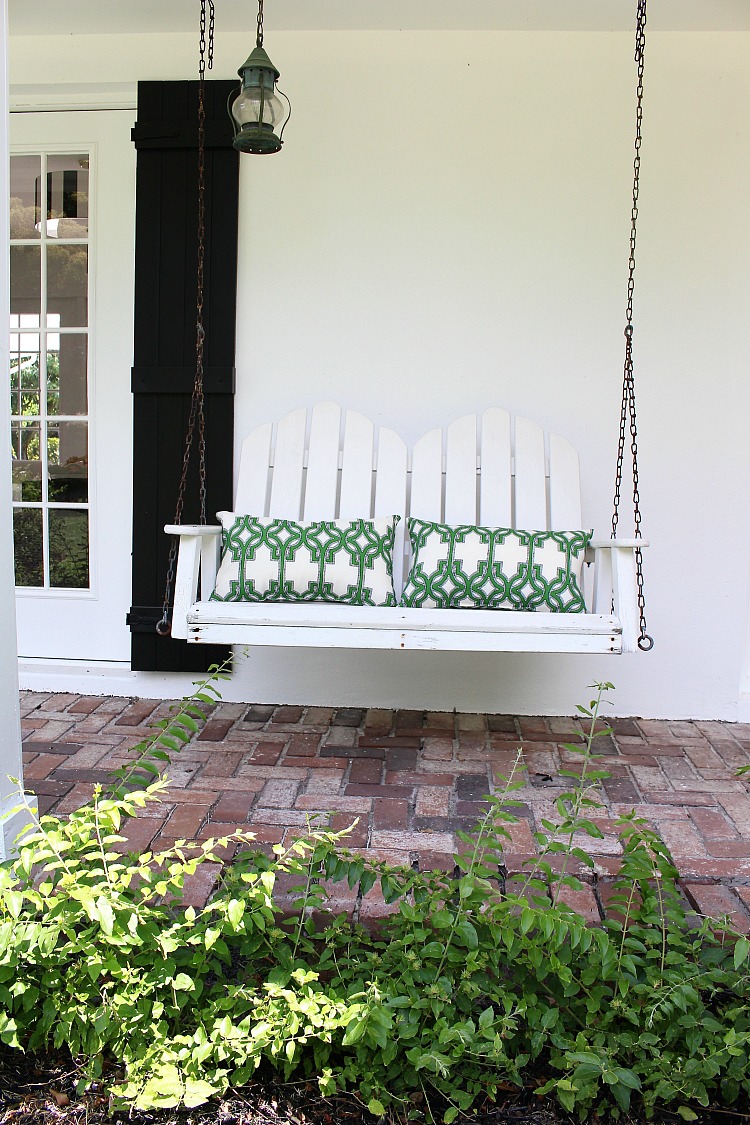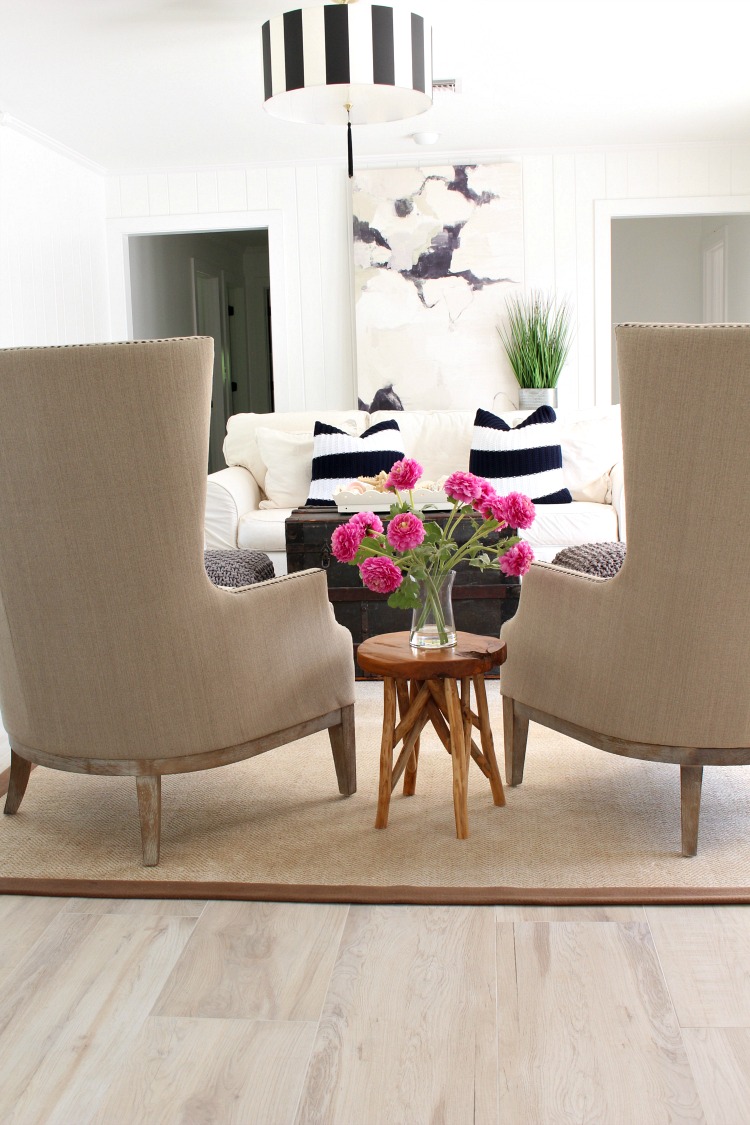 The Living Room Reveal HERE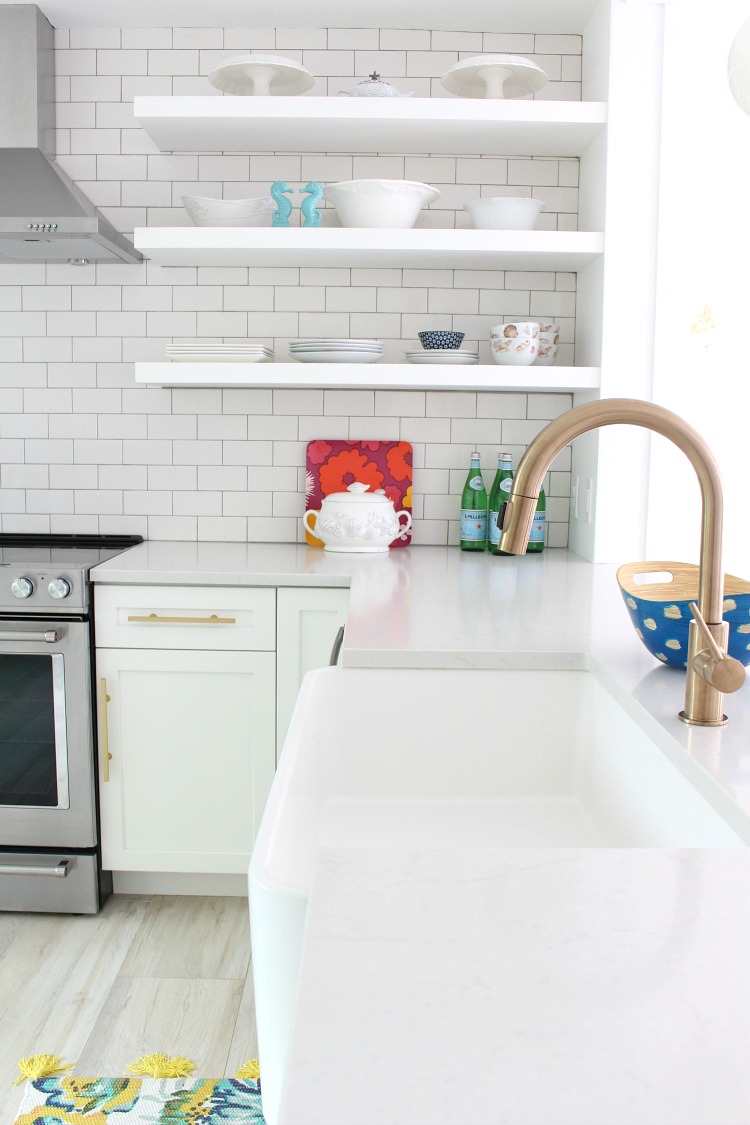 The Kitchen Reveal HERE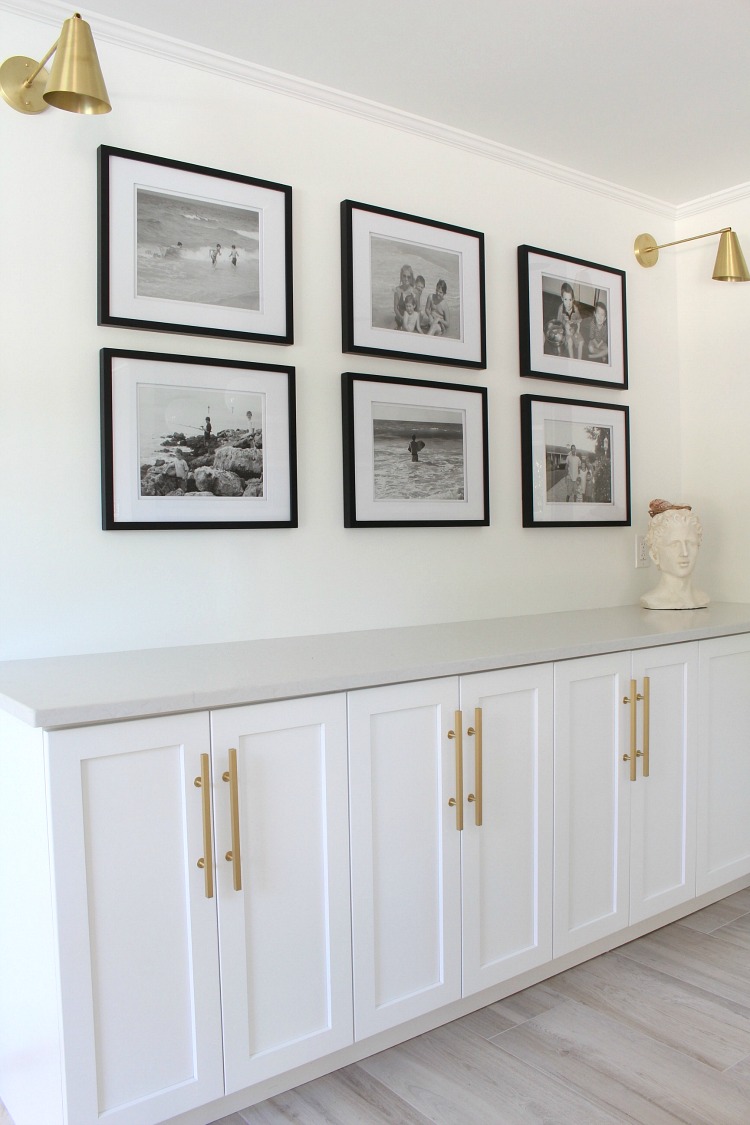 The Dining Room Reveal HERE
The Master Bathroom Reveal HERE (psst…this was my #1 post)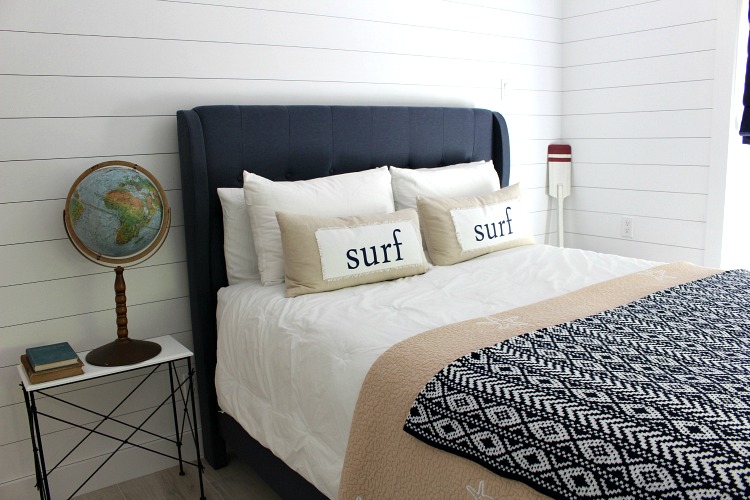 The Bedroom Makeover HERE (shiplap for the win! The biggest transformation in this room when you see what's hidden behind it!)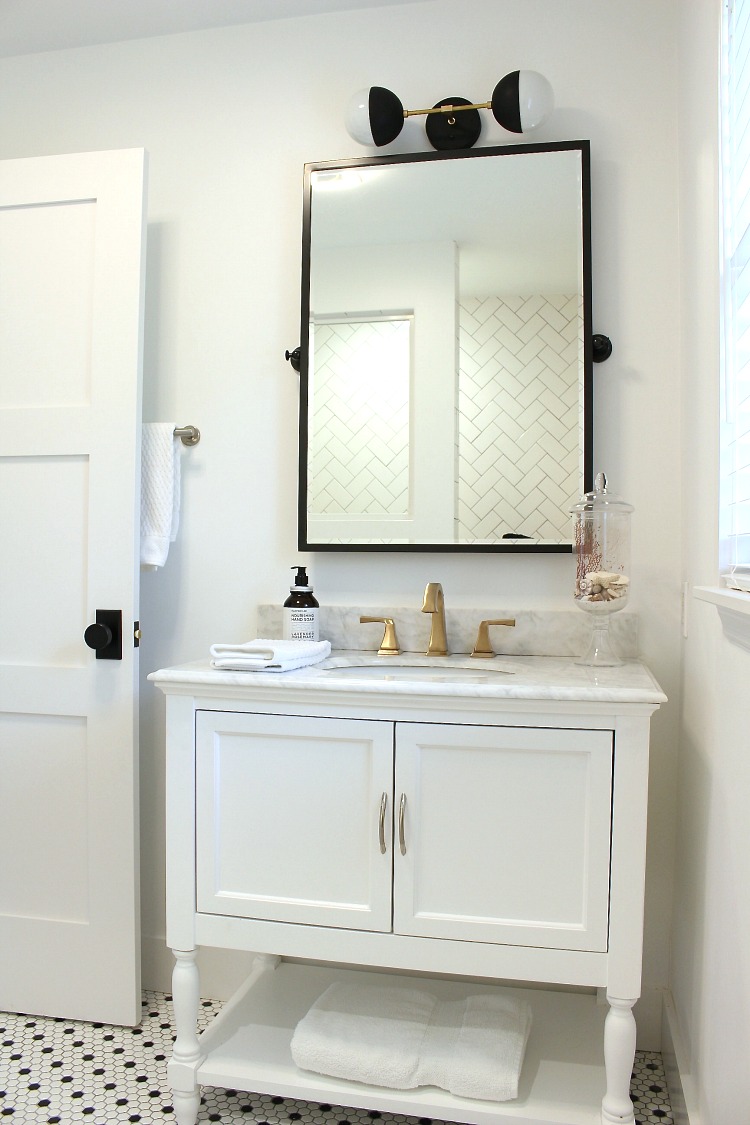 Modern Vintage Bathroom Reveal HERE (from psychedelic wallpaper)
The Family Room Reveal HERE (from yellow walls & faded denim sofas)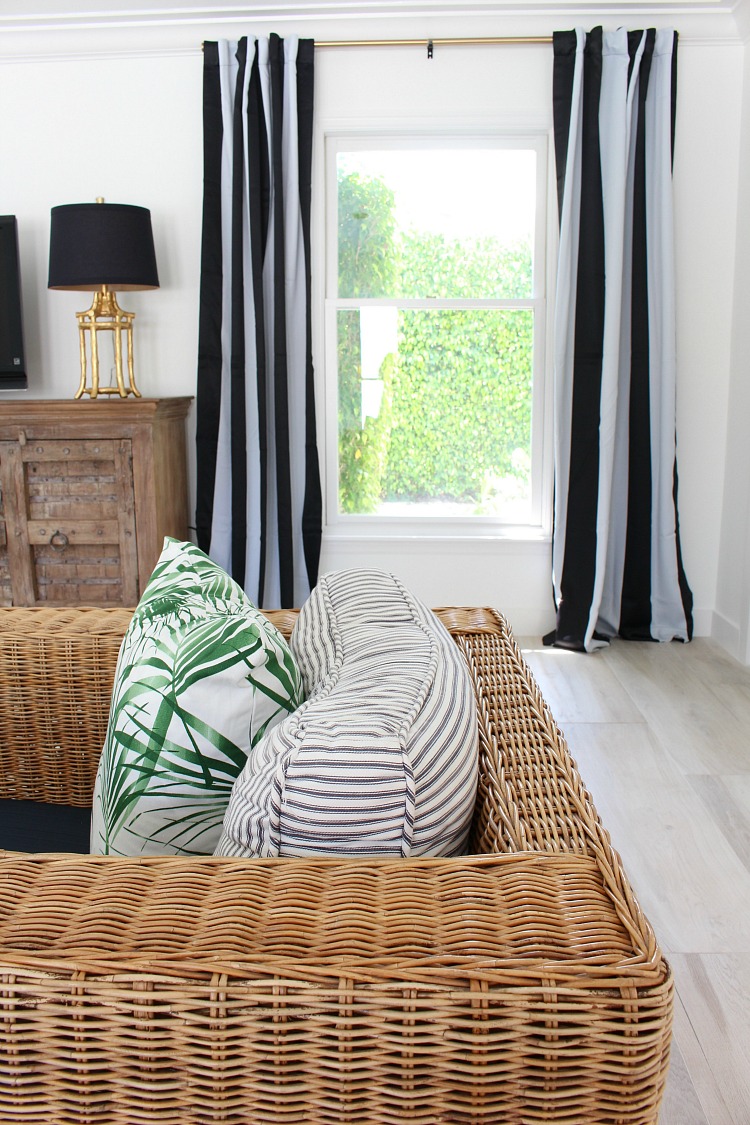 February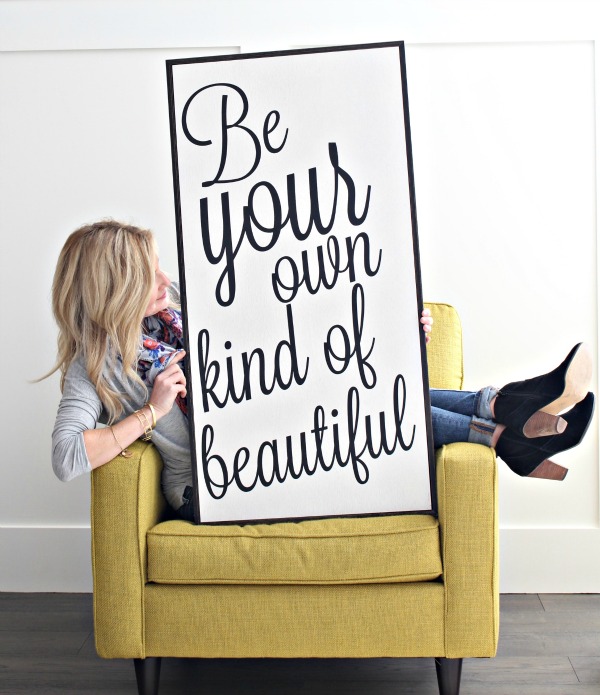 I received the most positive emails about this post. We all need a little pep talk every now and then and this one resonated well with ya'll in terms of the comparison game. It was even good for me to go back and read.
March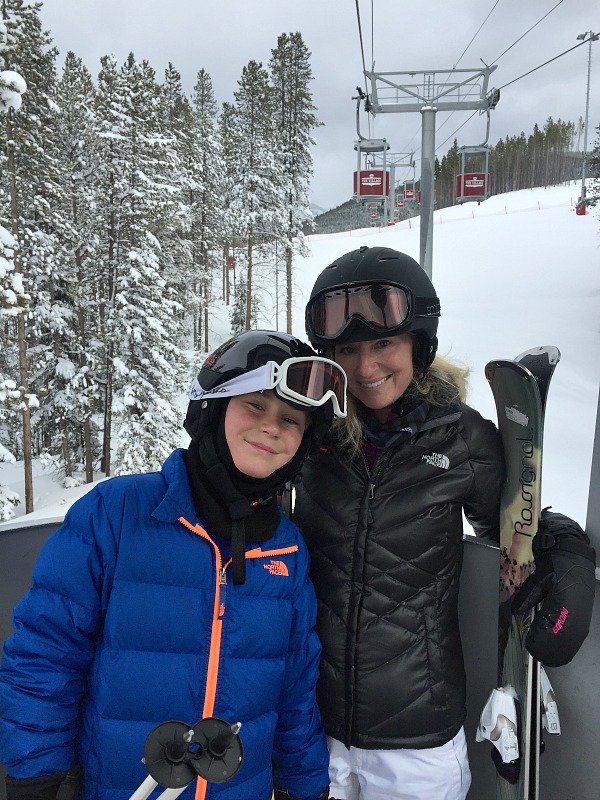 We love to ski and this month we did a lot of it. Living in Colorado, we get to experience skiing at its best. Most of the time I'm just trying to keep up with this little guy!
This month was a "new beginning" month for us. Exciting things happened. Apartment Therapy featured our beach cottage master bathroom makeover HERE.  I was pretty giddy about it!
Something else started developing this month that you may have heard me drop hints here or there. I'm still not quite ready to spill the beans and give you the details, but I promise it's coming very soon! 2017 is going to be quite the year.
April
Okay, this may have been my best month. I hosted a blogger friend girl's trip to the beach cottage and had the funnest time with Brittany, Tana, Bree and Erin. We all met through the world of Instagram and over time developed such a special relationship. Love these girls so much and so thankful for their sweet friendships. I'm hoping we can plan another trip for 2017! You can read about that trip HERE.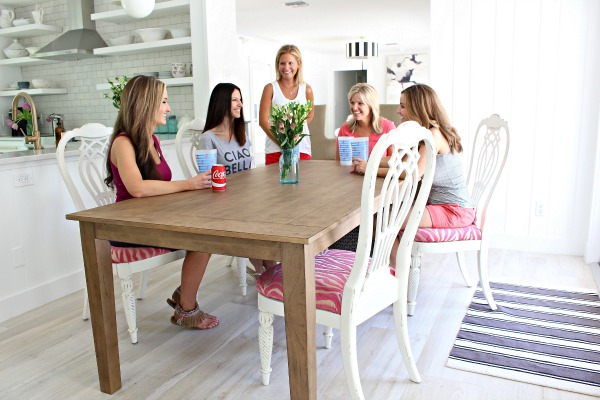 The day these girls arrived to the cottage, The Naples Daily News came out to interview me and photograph our newly renovated cottage. I couldn't believe how perfect the timing was for them to contact me the week I was actually going to be there.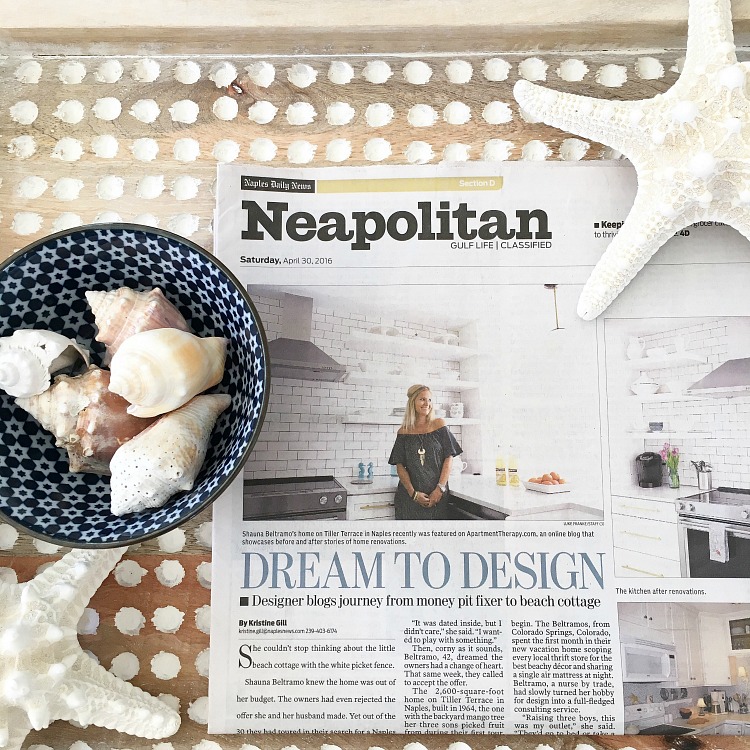 Seeing our little treasure box in the newspaper was definitely a highlight of 2016!  You can read the full article HERE.
May
I love that blogging brings new and exciting opportunities. Broadens horizons and opens doors. This next post was one of those. I partnered with my friend, Jennifer (Jennifer Wyeth Photography) for her annual senior spokesmodel photoshoot and had so much fun setting up this magical "prom" scene out in the forest. The spring snow had barely melted. This is one of my favorite posts of 2016.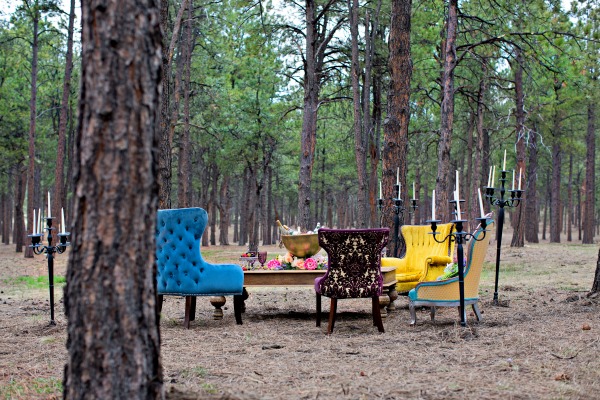 Read the full post HERE and see the beautiful models we got to work with!
The highlight of May was running the Colfax Half Marathon in Denver with Ethan. I can't tell you how much I love that my son has taken up my love for running. He trained so hard for this race and I couldn't be more proud of him.  This kid decided to blow me away on the 13th mile and finished so strong.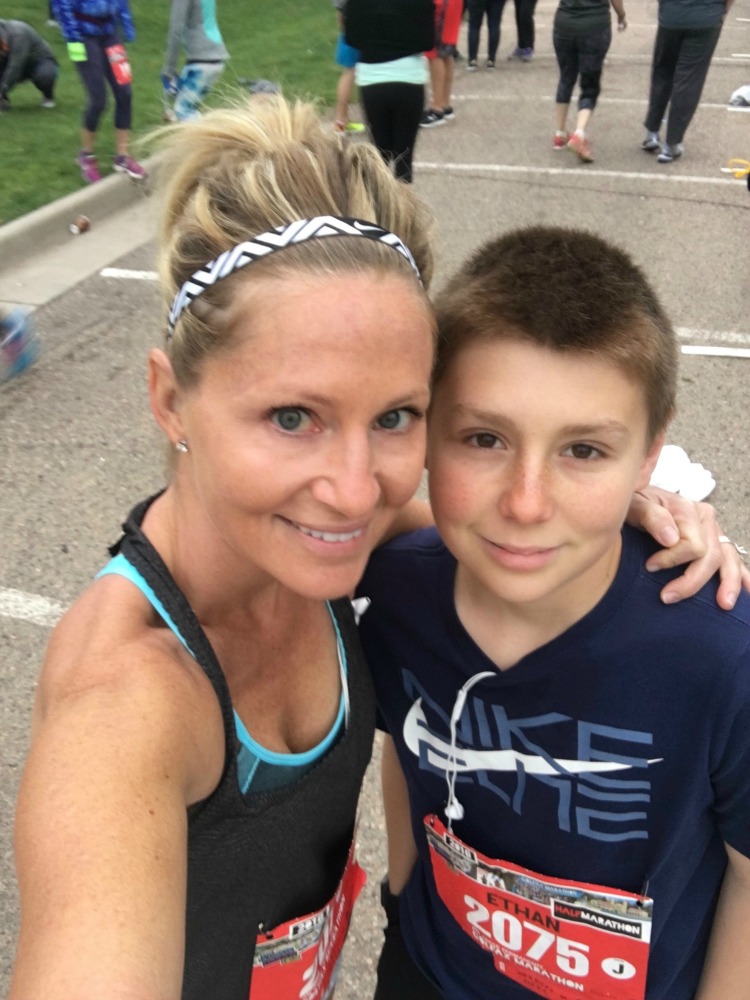 He is now a big motivator to me to get back in the race game. I've ran many races in the past 5 years, including 2 marathons & 4 half marathons. This one by far, meant the most to me, because I did it with him. Now he wants to run a marathon. Lord help me, I thought my marathon days were behind me but there's no way I'll let him run that big race without me when he turns 16. At least I have 2017 to wrap my mind around it.
June
We are happiest in our family when we are outdoors.  Skiing, hiking, boating, traveling and exploring. Our vacations (other than at the beach cottage) are more like the amazing adventure race. We explored Kauai in June for the first time and had the most amazing experience.  See that car? We should have rented a jeep. Mental note for next time. We ended up footing the rough roads to get to the best hiking trails. I desperately needed a pedicure after this trip.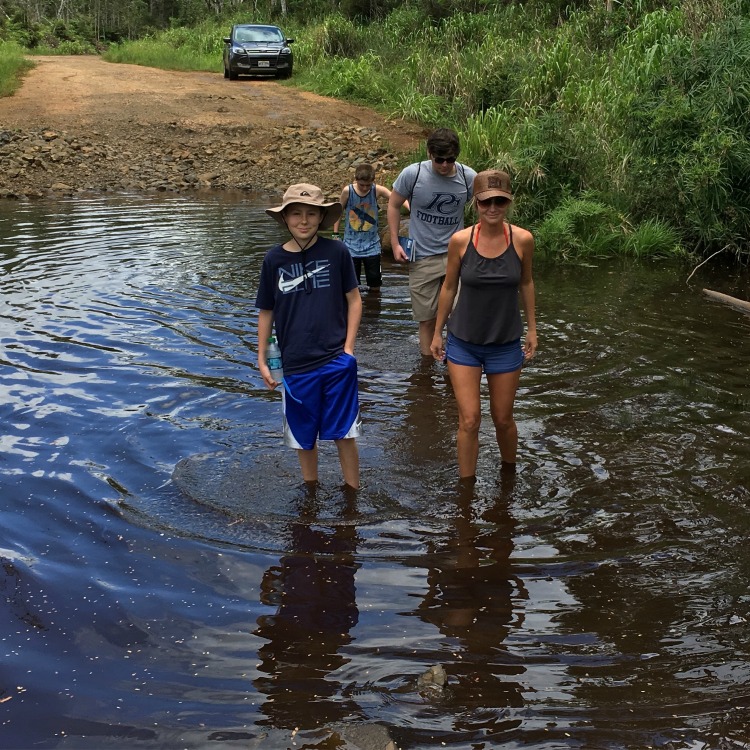 For 7 days straight we hiked, kayaked, hiked and hiked. Lots of hiking. Along scary cliffs into bottomless canyons and raging oceans kind of hiking. I had a few panic attacks along the way. I'm terrified of heights so don't get me too close to those edges please.
Most of our days ended with us being covered in mud from our rugged excursions and feeling exhausted yet exhilarated all together. The scenery in Kauai is truly too hard to put into words. I meant to blog about this trip. That's something I plan to share more with you in 2017, our travels and excursions.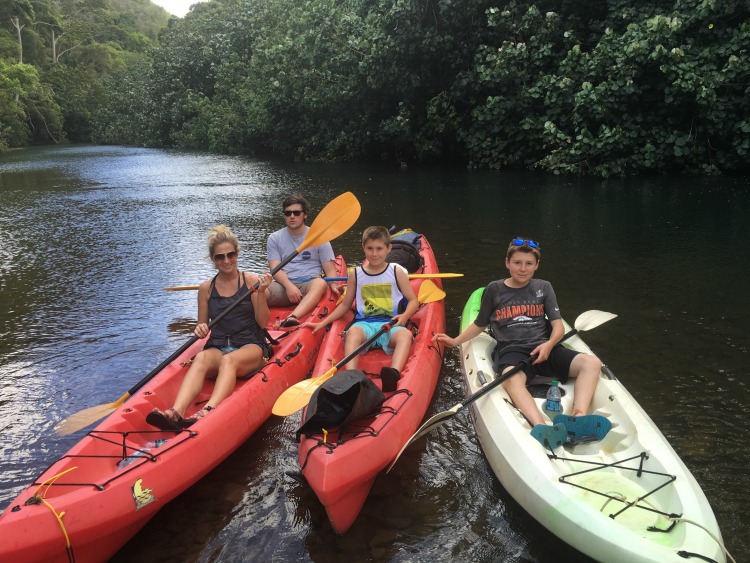 July
I talked about one of my biggest design mistakes in this post. The number one question I get asked about our Colorado home is the paint color. Ya'll seemed to love that I admitted to failure and how I turned it around.
July also felt like a mid year point for me to pause and analyze on what matters most in life. We spent a good portion of this month at the beach cottage. Life has a much slower pace there for us and I find myself digging deep and evaluating the "value" of all the busyness our life in Colorado holds. I talked about those feelings in this post.  Every time I write about life, aside from design posts, ya'll seem to really resonate with those and I love all the emails you have sent me feeling a little bit more inspired after reading my outpourings. Thank you for the emails and comments, they really mean so much to me.
August
A #pinchme month in my blogging career.  I had the huge honor of being one of the guest speakers at the Haven Conference in Atlanta. I had just celebrated my one year blogging anniversary and here I was speaking at the mega blogging conference. Slightly intimidating. I met so many blogging/Instagram friends there and walked away feeling so blessed to be a part of this blogging community. Read all the highlights of my Haven experience HERE.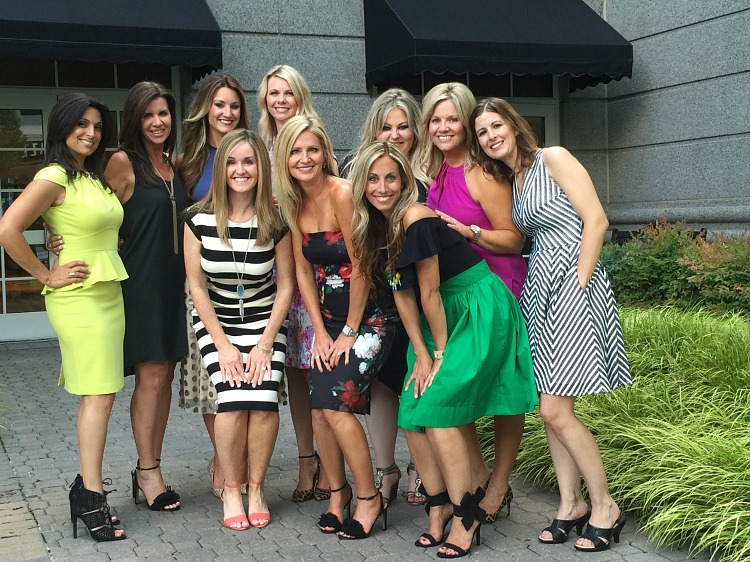 September
It keeps getting better.  Better Homes and Gardens invited me back to NYC for the  BHG Stylemaker Event in September.  My second year attending and one of the biggest highlights of my blogging career. The connections I made and friendships formed have truly helped my blog evolve to what it is today. I'm so grateful.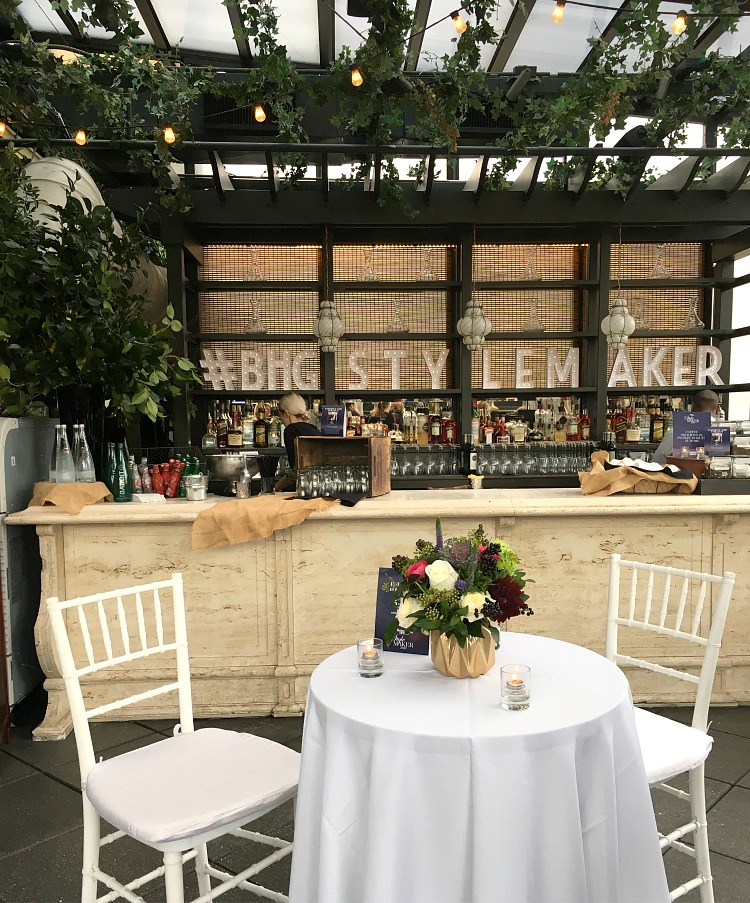 Hanging out with my gal pals Brittany, Samantha, Rebekah, Jessica, and Darlene was so fun. Have I mentioned that NYC is my favorite city? Every time I go, I come back scheming up a plan to get my hands on a brownstone right across from Central Park.  It's good to dream.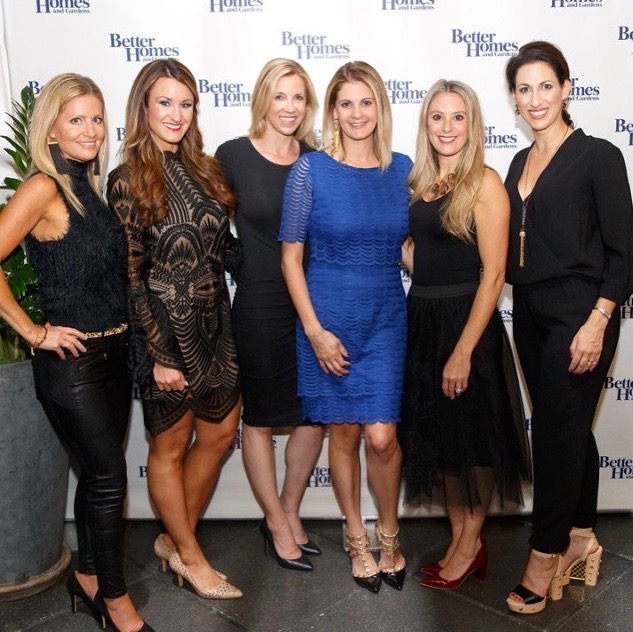 October
Our 5th annual Halloween Bash.  Always my favorite time of year to decorate. Give me all the skeletons and black tulle.  I pranked the boys all month with my life size skeletons and had many hysterical laughs. My inner Madonna came out and we danced the night away. See all the highlights of the bash HERE and HERE.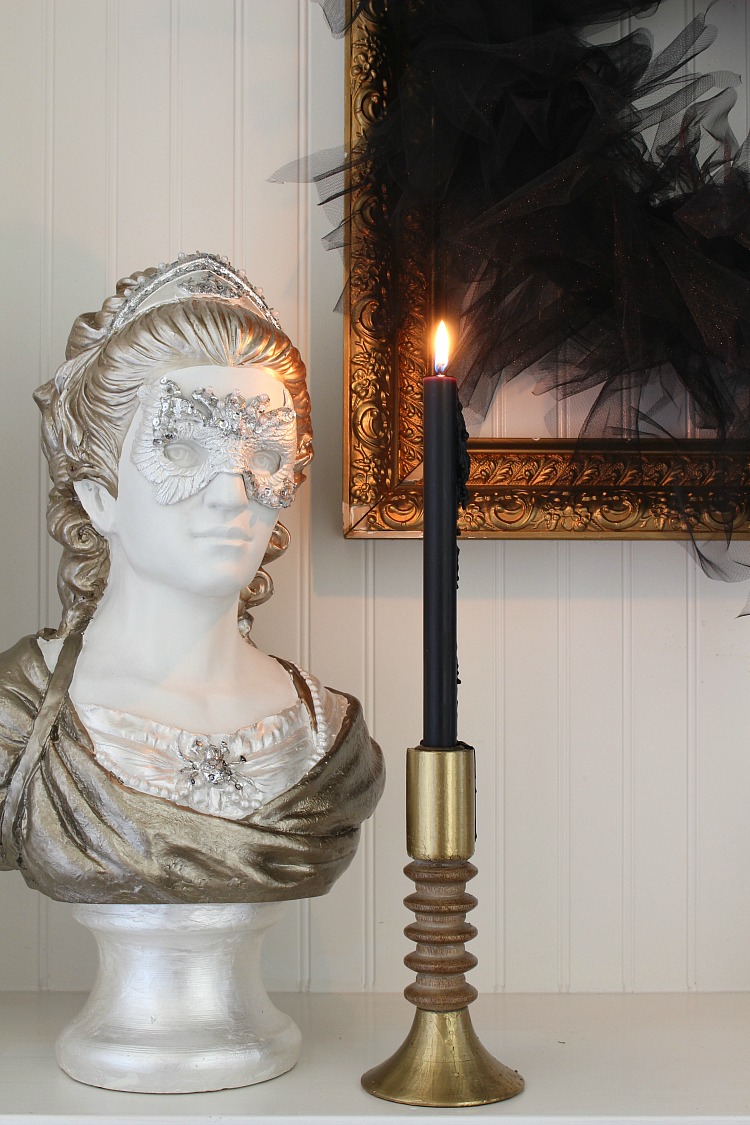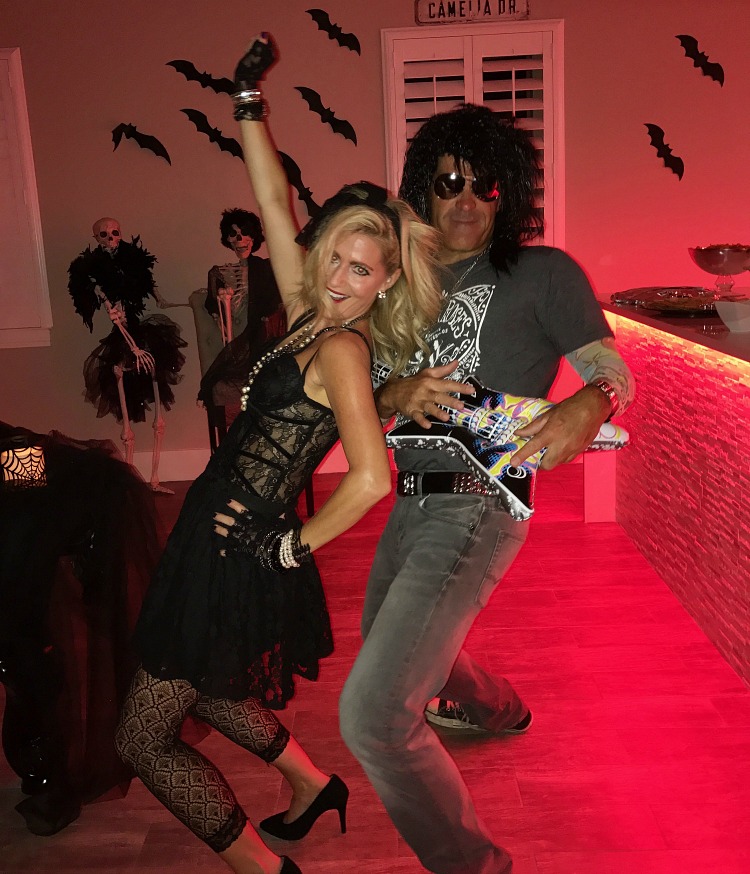 November
An exciting month for the family. Our son, Austin, and his football team had the amazing experience of winning the 4A State Championship game at the Denver Bronco's stadium. What a memory for Austin his senior year of high school. Jump ahead to just a few days ago, he turned 18. Be still my momma heart. I can't believe that I'm the mom of an adult. I'm not getting any older, only he is. I'll always be 30, ahem. My man child with his beard even, still is my baby boy in my heart.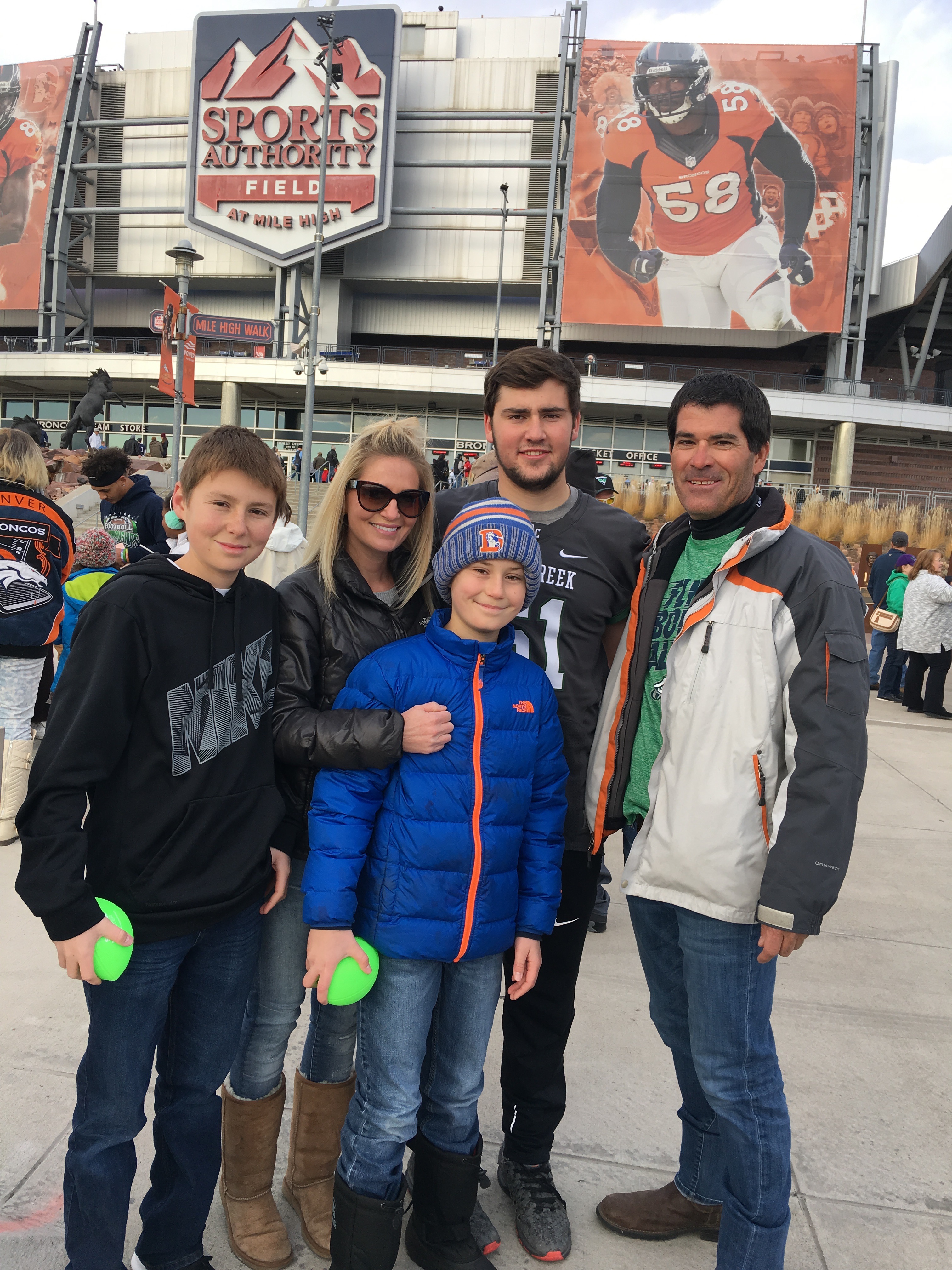 December
Well hello December. You brought some frigid subzero temps to Colorado so we escaped to the beach cottage to ring in the new year. But first, we decked the home out with 5 Christmas trees.  This one was the most liked on Instagram. I love that because it happens to be our family tree with old ornaments and some very special gingerbread ornaments made by our Ethan. He even made this fun video of it.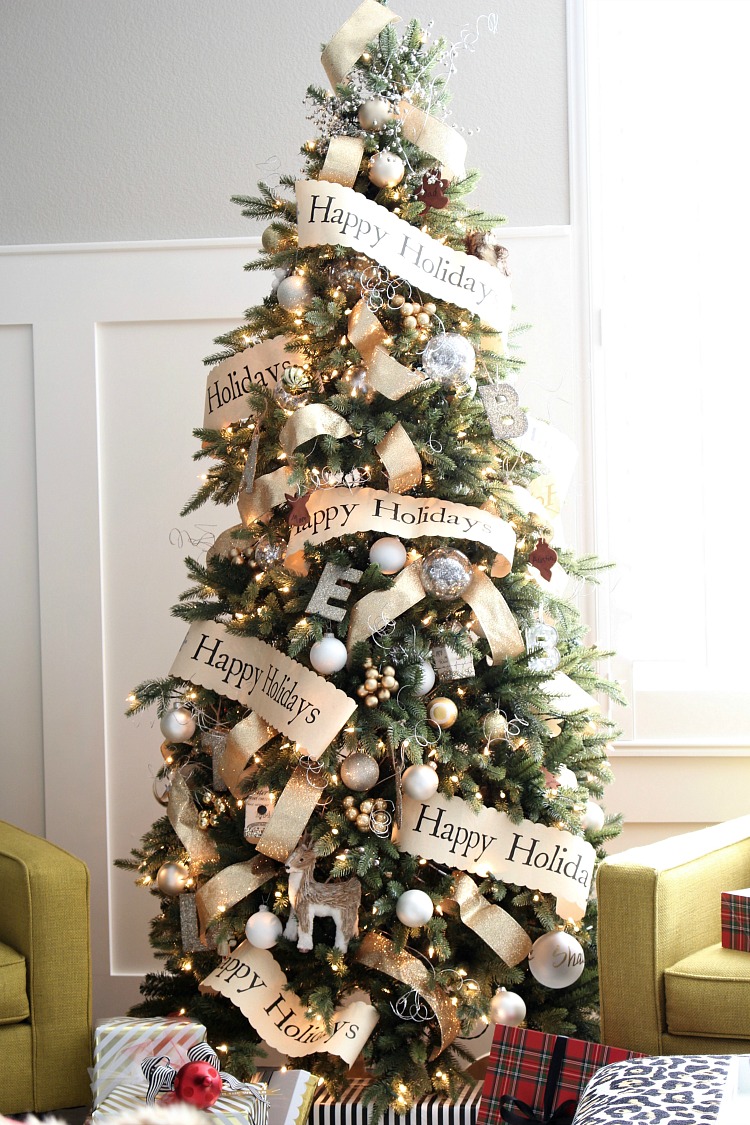 That's a wrap for the top fun moments of 2016. I hope you stick around for 2017 because there are some great things to come! I've been keeping a couple of secrets that I can hardly contain. I've been patiently waiting, but am learning that my timing is not God's timing. Just wait, it's gonna be a great journey!
Happy New Years and I truly wish you a blessed 2017!
xo,
Shauna